I know I don't have to tell most of you that decorating your home doesn't have to be expensive. I love finding ways to re-use & re-make things that I already have in order to stretch my decorating dollar. Something I've really liked lately are the Pottery Barn Demijohns or oversized wine bottles/vases that they've had in their catalogs lately. But those are $99 to begin with for the small ones! So when we had a couple of empty glass  apple juice bottles the decorating wheels started turning!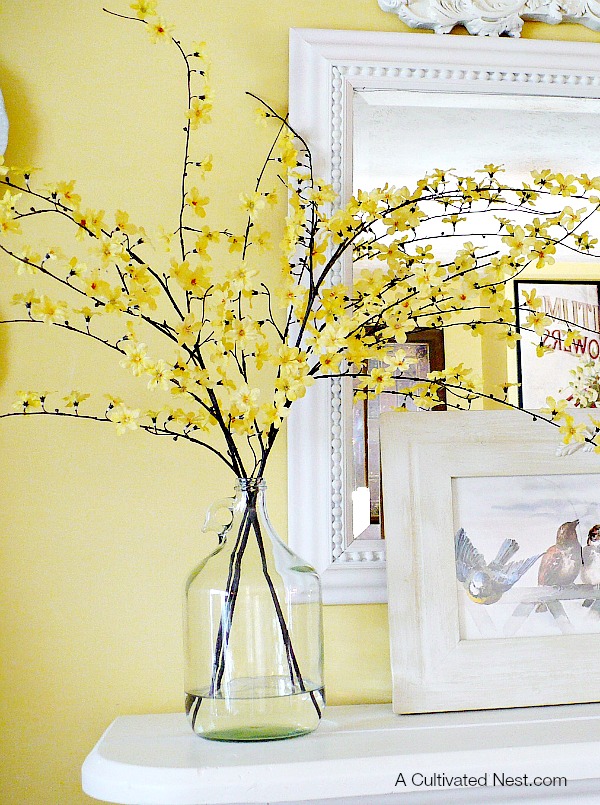 Disclosure: This post may contain affiliate links to Amazon and/or Etsy, which means that I may earn a small commission from some of the links in this post. Please see our Disclosure Page for more information.
A vintage wine bottle would be nice but any large bottle/jug with the label removed would also work.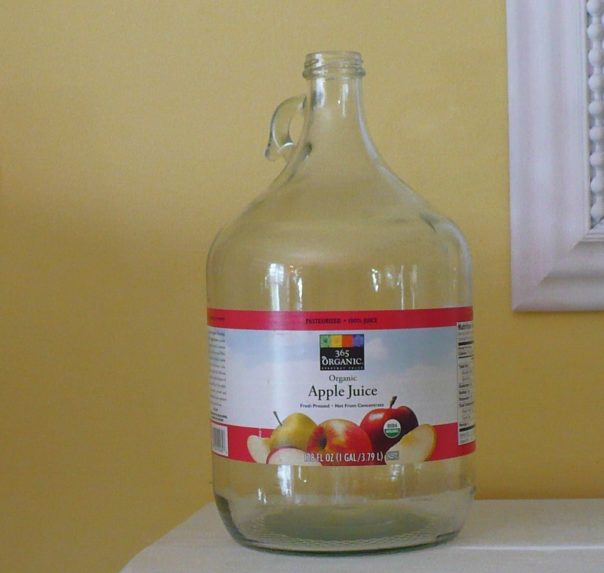 Here's the bottle that I used – organic apple juice from Whole Foods! Below is a picture of the large vintage wine bottles that Pottery Barn sells.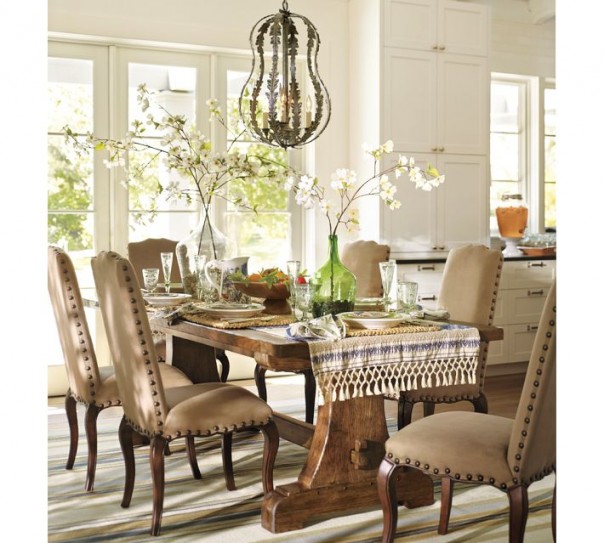 See them on the table being used as vases. $99  for a small one!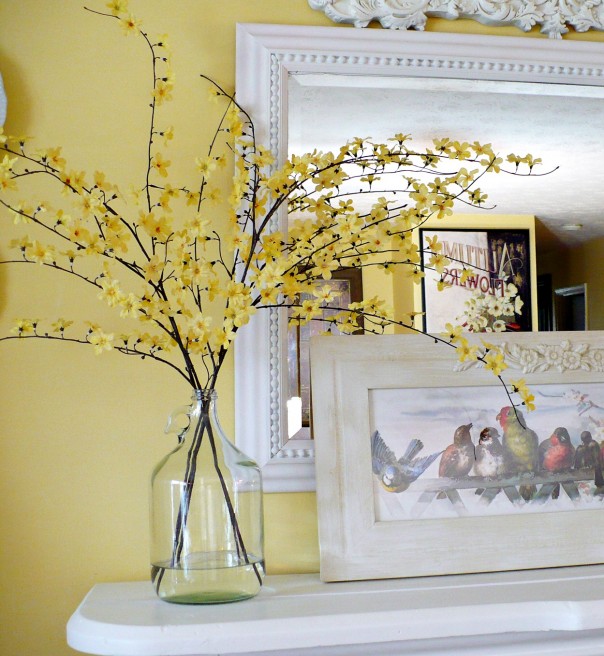 I soaked my bottle in warm water to get the label off. You can use some Goo Gone if you have a more stubborn label.
To make it more like a Demijohn you could wrap some twine around the bottom or around the top (or around the entire bottle).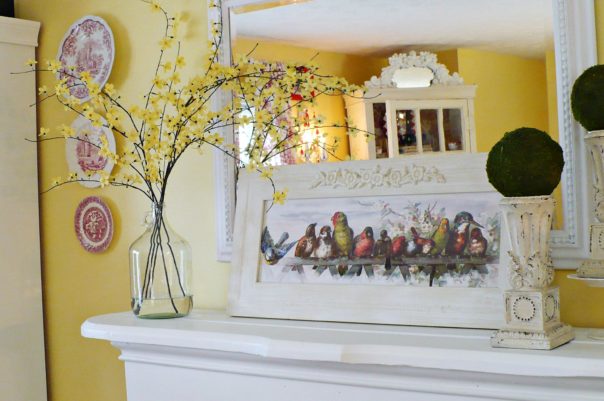 So instead of throwing out or even recycling an interesting  glass bottle use it as a vase and add it to your decor. It's an inexpensive way to accessorize your home!