Are you tired of the same old trim around your garden areas? Below you will find an array of designs that showcase creative and gorgeous edging plans from bricks to bottles that will make your gardens POP! Check out these 10 Cute DIY Garden Edging Ideas that create a statement and will help you create a beautifully landscaped yard.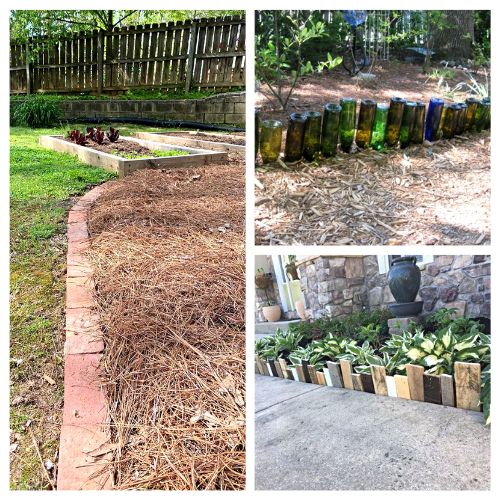 Disclosure: This post may contain affiliate links to Amazon and/or Etsy, which means that I may earn a small commission from some of the links in this post. Please see our Disclosure Page for more information.
There are so many fun and frugal ways to edge the different areas of your garden!
10 Cute DIY Garden Edging Ideas
Here are some things to consider when choosing your DIY garden edging solution:
Amazing Upcycles. Bottles, wood scraps, old bricks, and plates are just a few items you may already have at home and will be transformed into stunning borders on your gardens.
Time-Saving Upkeep. Placing edging around your garden yields a pleasing yet attractive look to the area but also supplies a division that helps keeps weeds from growing.
Natural Looks. Nature is a splendid place to find simple edging for the garden. Walk around your yard or local park to find the right items to enhance your garden's natural beauty.
1. Plate Edging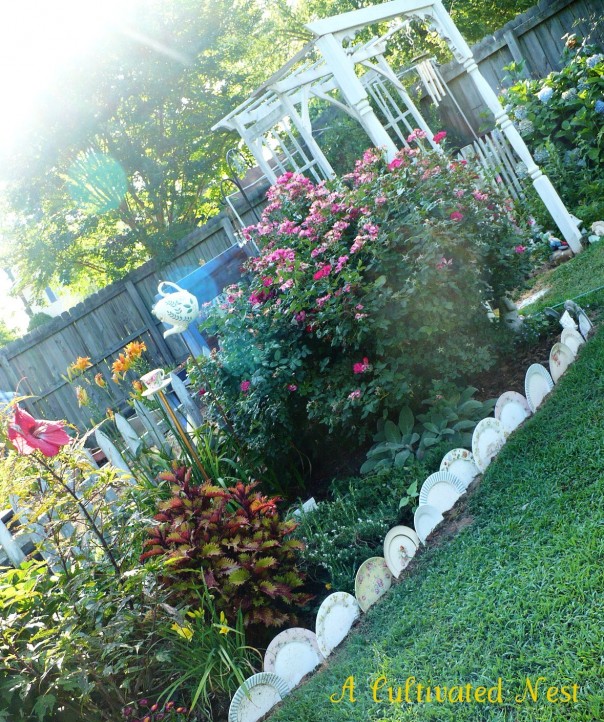 Want an adorable and light-hearted border? Then you'll want to try this Plates Edging like I had in our old house. It's easy to set up and looks so cute!
2. Light Edging
Rocks and Lights Edging by Earp Construction on Hometalk provides exquisite curb appeal by displaying masterful edging day or night.
3. Bottle Edging
Edging The Garden With Bottles is an eclectic and whimsical idea to border the garden and could be a variety of colors or simply one color by Cottage in the Oaks.
4. Rocks and Lavendar Edging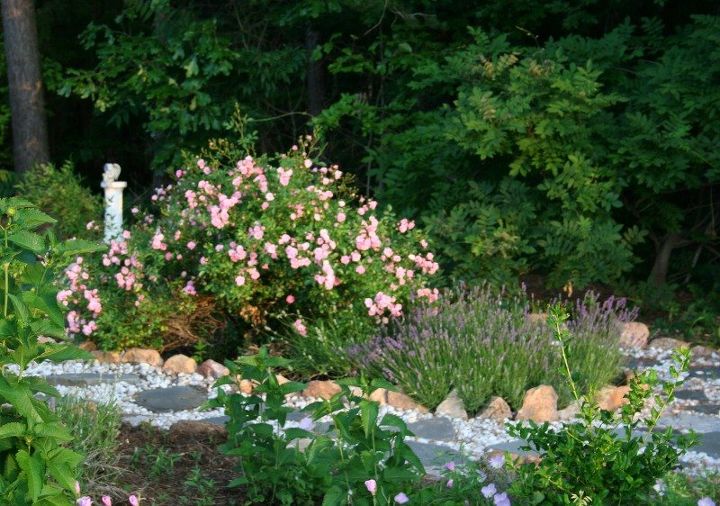 This beautiful Rocks and Lavendar Edging by Jeanne Grunert on Hometalk brings forth an attractive idea by using a variety of rock sizes and also lavender around the roses.
5. Brick Edging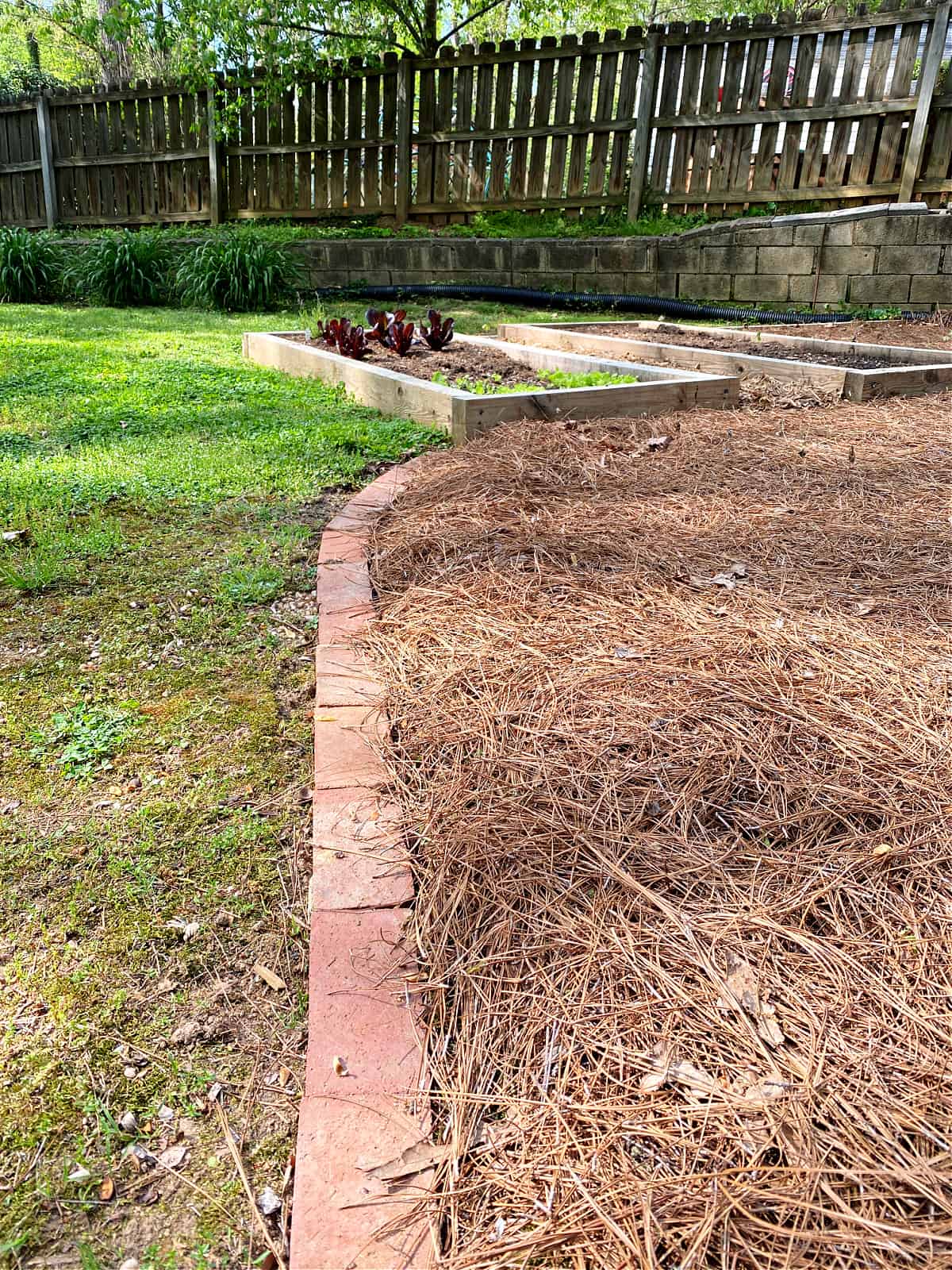 Old Brick Garden Edging always turns out beautiful, but it is also a practical way to use old bricks that you may already have lying around, as in this example by Chatfield Court.
6. Painted Rocks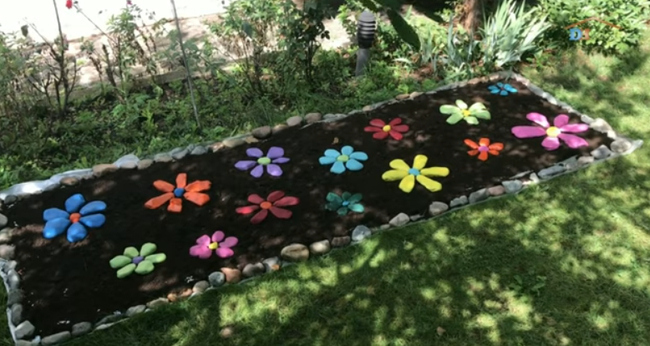 This delightfully unique  DIY Painted Rock Flower Garden by Craftionary has the perfect small rock edging, which sets it off and provides a completely polished look.
7. Pallet Edging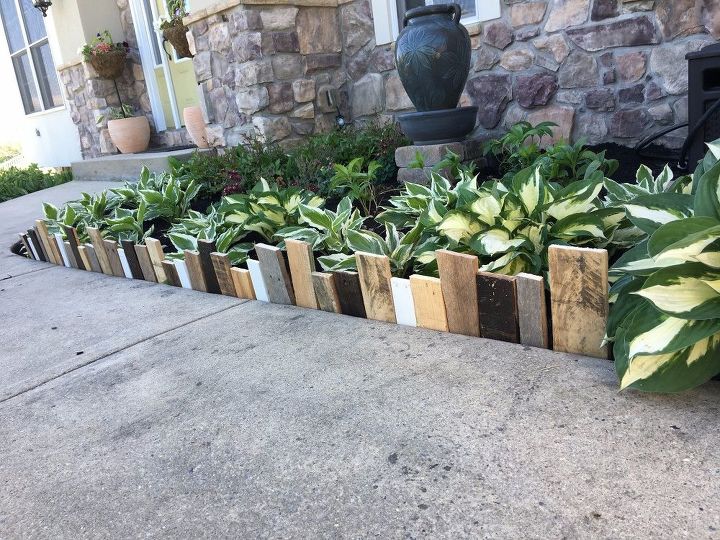 A perfectly imperfect DIY edging with scraps is simple and also economical. Try this Garden Edging with Pallet and Scrap Wood by Alicia W on Hometalk.
8. Terracotta Edging
I love terracotta pots sitting on your front porch, and if you do as well, this Terracotta Pot Edging by Organized Clutter may be perfect for you.
9. Wicker Edging
Wattle or Wicker Edging by Permacultured Life displays a cottage feel for your flower garden while offering a charming display.
10. Log Edging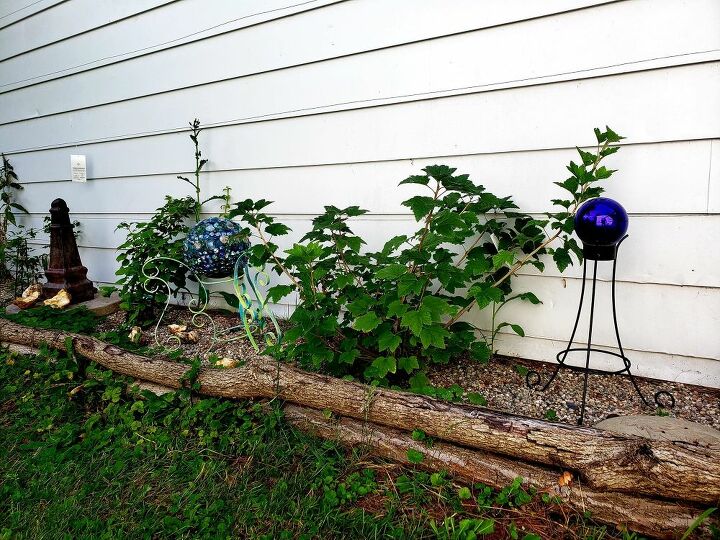 This rustic design using Logs For Edging by Kelly-n-Tony on Hometalk would be outstanding to use in any yard, especially if you like farmhouse style decor.
What DIY garden edging will you choose to make a statement in your yard?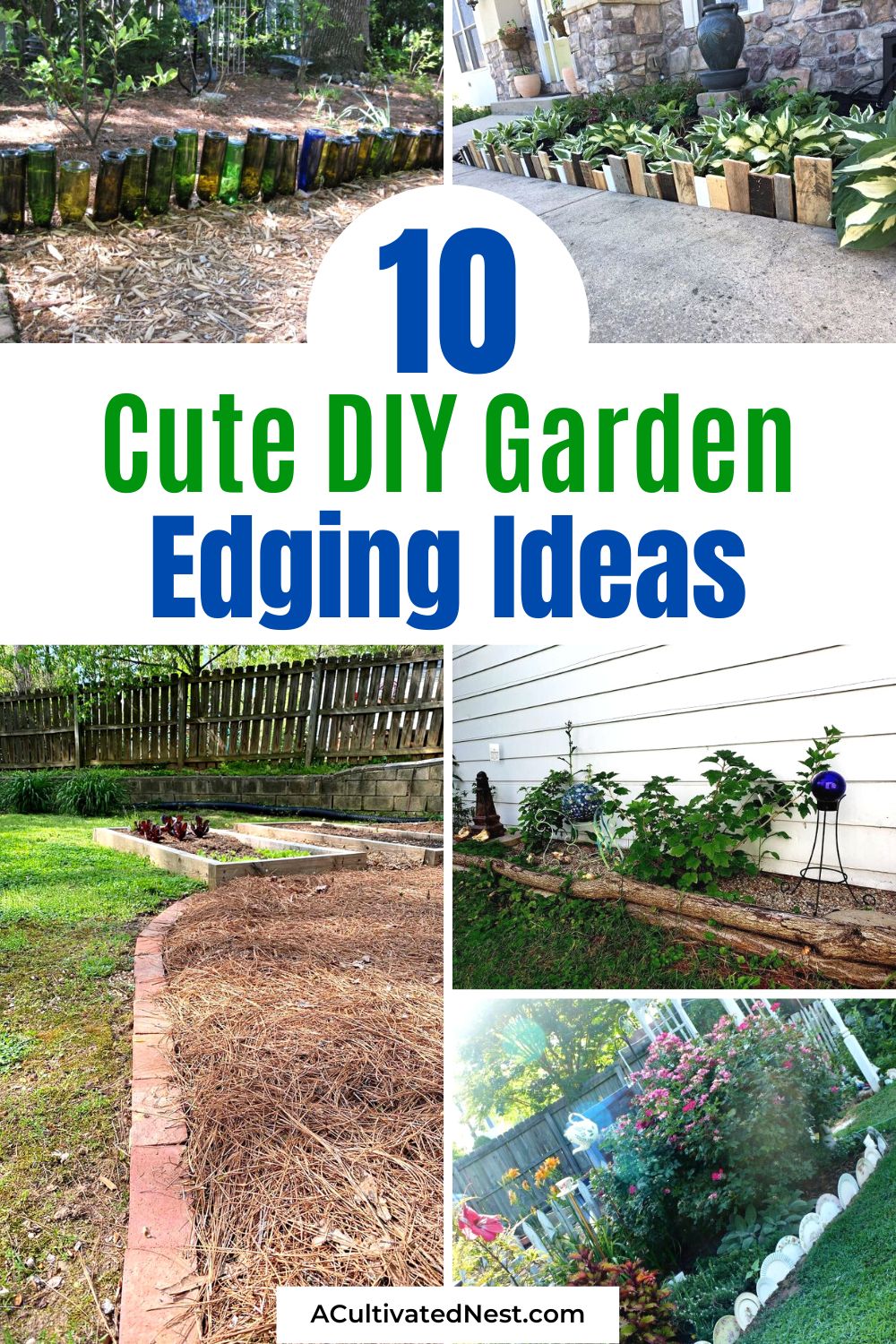 You might also be interested in: 10 Beautiful DIY Garden Globes