How to Make a DIY Gazing Globe.
There's something so satisfying about making something with your own hands, and DIY garden globes are a perfect project for crafters of all skill levels. They're easy to make, and you can customize them to match your garden's style. Plus, they make great gifts! Here are 10 Beautiful DIY Garden Globes you can make!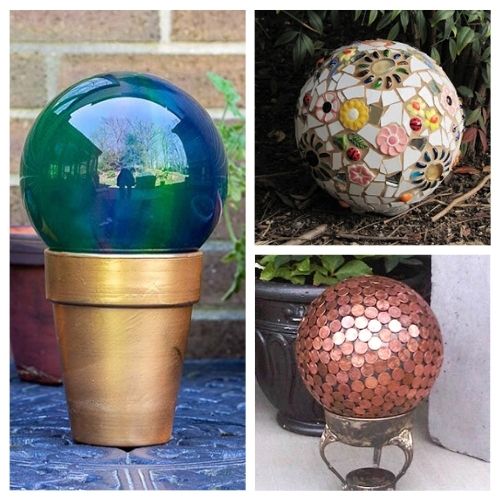 Disclosure: This post may contain affiliate links to Amazon and/or Etsy, which means that I may earn a small commission from some of the links in this post. Please see our Disclosure Page for more information.
DIY garden globes are an easy way to add some life to your garden. You can use all sorts of materials to create your own garden globe, from glass to styrofoam balls. So get creative and have some fun with this DIY project!
10 Beautiful DIY Garden Globes.
Making your own garden globe can be as simple as you want it to be. You can spend a lot of time to make them, or very little time. No matter the time put into your DIY garden globe craft, I'm sure it will look amazing!
To make your own garden globe it would be best to have the following supplies on hand:
Styrofoam ball
Bowling ball
Spray paint
Glue
Grout
Glass beads
Glass fixture
Paint
And if you're wondering, what exactly garden globes are good for, garden globes (AKA gazing balls) are rumored to be good for:
Bringing prosperity
Health
Good fortune
Protection from evil spirits
But many people just like them because they're pretty decorative accents. You can place garden globes not only in gardens but also near the entrance of your home. They would also look nice next to your pond or fountain, and even plant some nice floral arrangements around them.
10 DIY Garden Globes
1. Gazing Ball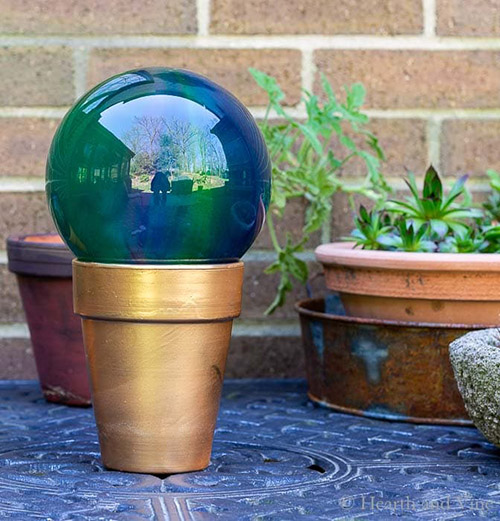 Patti with Hearth and Vine shows exactly how easy it is to make your own garden globe by using some basic materials. You too can make your own beautiful garden globe by following her step-by-step instructions.
2. DIY Garden Art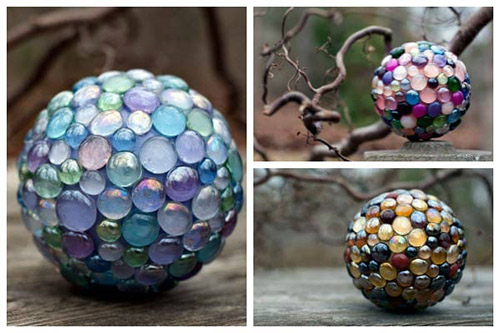 You will be in love with this DIY Garden globe once you see exactly how Melissa with Empress of Dirt did to make her very own DIY garden art. Using a bowling ball as a base she created a SUPER cute and fun decorative garden globe.
3. DIY Penny Garden Globe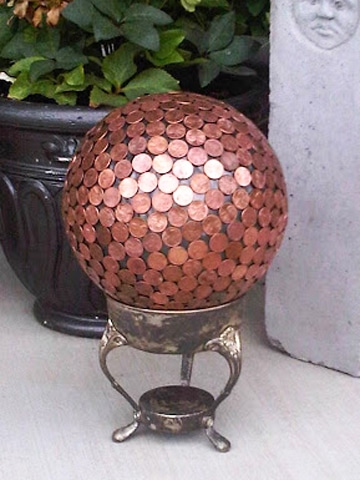 If you like to thrift then you may want to start buying up all the bowling balls you find. With a bowling ball and some pennies along with the step-by-step tutorial by Home of Hawthornes you can see exactly how easy making your DIY garden globe can be.
4. Mosaic Yard Art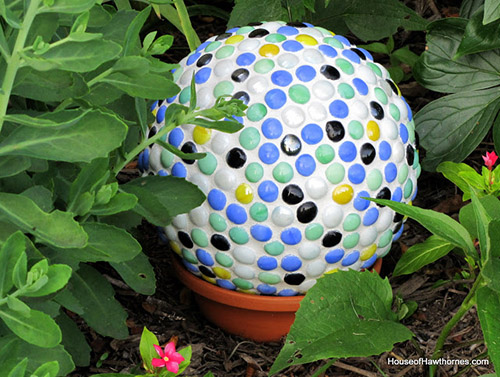 Just like her penny garden globe art, we saw above, House of Hawthornes teaches you how to use the same technique of using a bowling ball but instead of pennies, you use gems and grout! I think they are both fabulous but I am loving the colors of this mosaic yard art garden globe.
5. Mirror Gazing Ball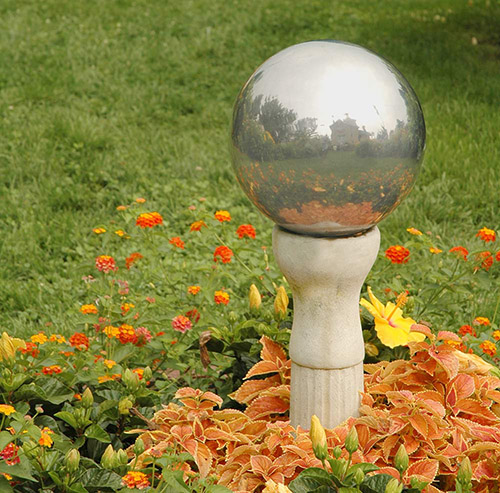 The Garden Glove shows you how to make your own DIY garden globe using spray paint to get a mirror effect. Once you have your mirror gazing ball complete be creative with how you display it! She shares lots of great ideas in her tutorial.
6. Cement Garden Balls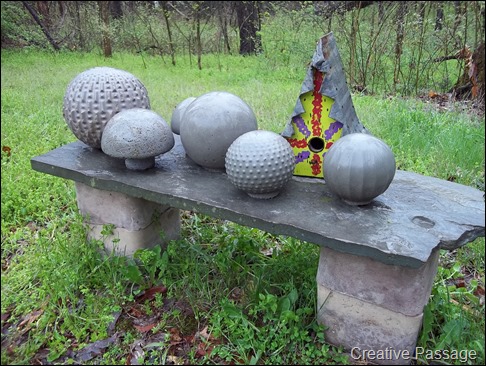 These cement garden balls may look difficult to make but thanks to Ellen's Creative Passage we can all learn from her and see that they aren't that difficult at all. Check out exactly how to make your own by reading her step by step instructions.
7. Painted Garden Globe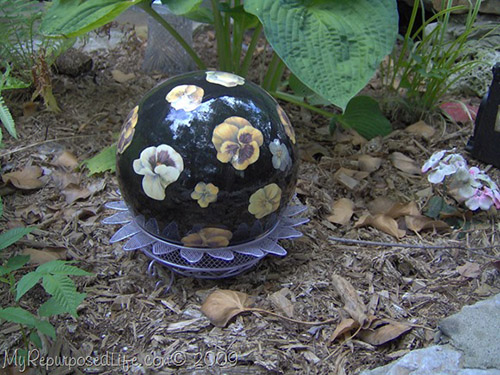 How cute is this? I can't get over how amazing this creatively painted garden globe is. I would love this in my garden, or outside my front porch. If you want this same look check out exactly how Gail from My Repurposed Life made her own DIY garden globe.
8. Simple Garden Globes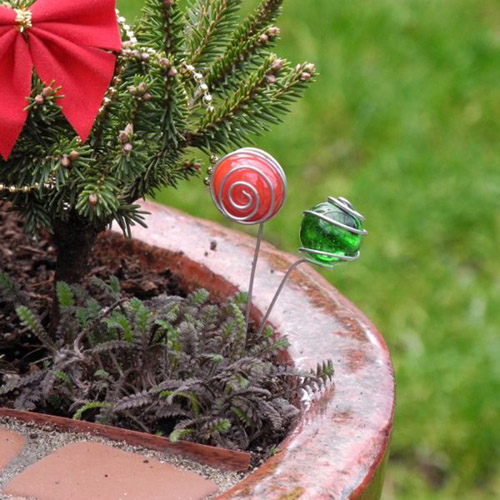 Garden globes don't always have to be big. These simple but mighty garden globes from Garden Therapy are the perfect addition to any floral pot you have in your garden or on your front porch. You can make these in little to no time and can we both agree they will make the cutest gifts as well!
9. Mosaic DIY Garden Globe with Glass Beads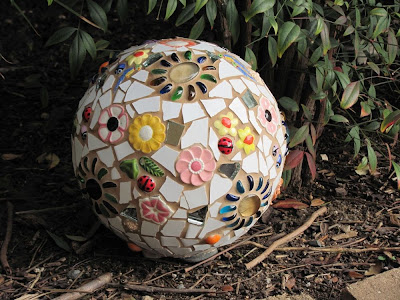 This DIY garden globe from Cooking, Crafts and Freedom is truly amazing if you don't mind getting a little dirty. Using tile, beads, and grout this garden globe would be the perfect inspiration for you to get inspired to make your own.
10. DIY Garden Globe out of Styrofoam Ball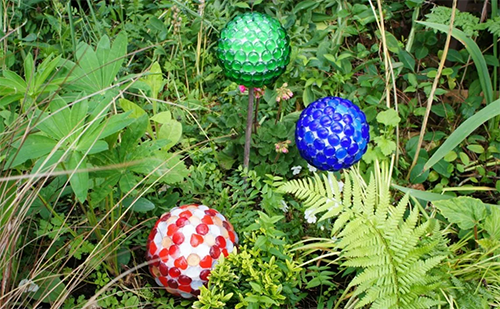 This DIY garden globe shouldn't be too hard. Using some basic materials, you can have quite a few garden globes done to set out around the outside of your home. Christine's Crafts does a great job of teaching you how to make your own from start to finish.
What do you like most about garden globes?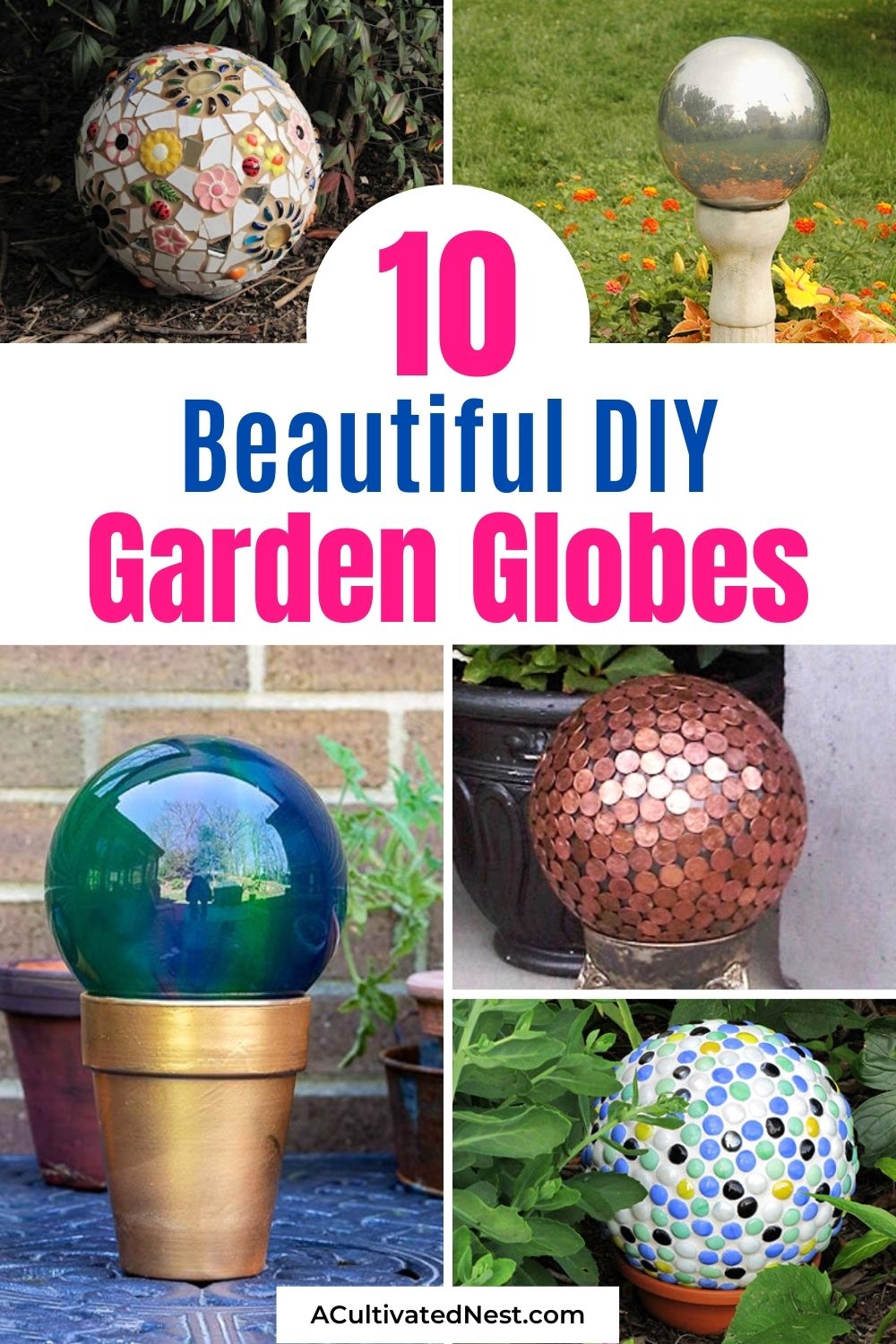 You might also be interested in: 20 Gorgeous DIY Garden Trellises