Frugal Basement Organization Solutions
Hidden away and rarely seen, our home's basement can become a dumping ground for all the things that don't have a proper place elsewhere. The basement may contain your laundry, furnace, and water heater. It houses a collection of holiday decor, old toys, personal mementos, leftovers from home projects, and dust. More than likely, your basement is a chaotic mess, and you will want to check out these 10 DIY Basement Organization Ideas.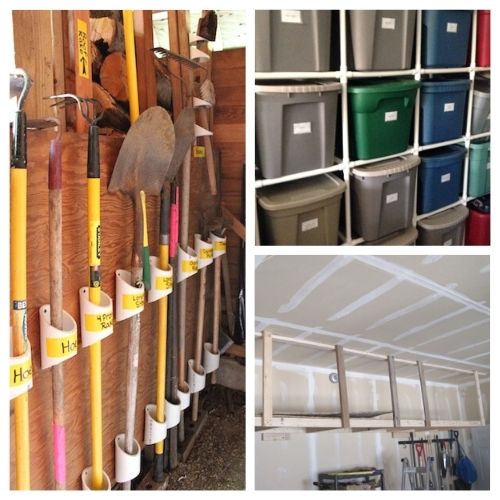 Disclosure: This post may contain affiliate links to Amazon and/or Etsy, which means that I may earn a small commission from some of the links in this post. Please see our Disclosure Page for more information.
If you use a portion of your basement as a living area, that's all the more reason to keep it organized. And who couldn't use more storage in their home?
10 DIY Basement Organization Ideas
Here are a few tips to help you get started organizing your basement:
Let it go! It is time to get real and let go of the things you no longer need or want. Keep Grandma's China set, but do you really need those 12 half empty paint cans from when you painted all the bedrooms five years ago?
Sort it out! Put like things together and create zones in your basement, so things have a place to go. You may need an area for items like holiday décor, sports equipment, tools, DIY materials, etc.
Look up! Don't just assume things have to be stored on the floor. Build shelves that go up to the ceiling or make use of rafters that run across the ceiling. The basement is a great place to get creative with storage.
1. Canvas Storage Cubes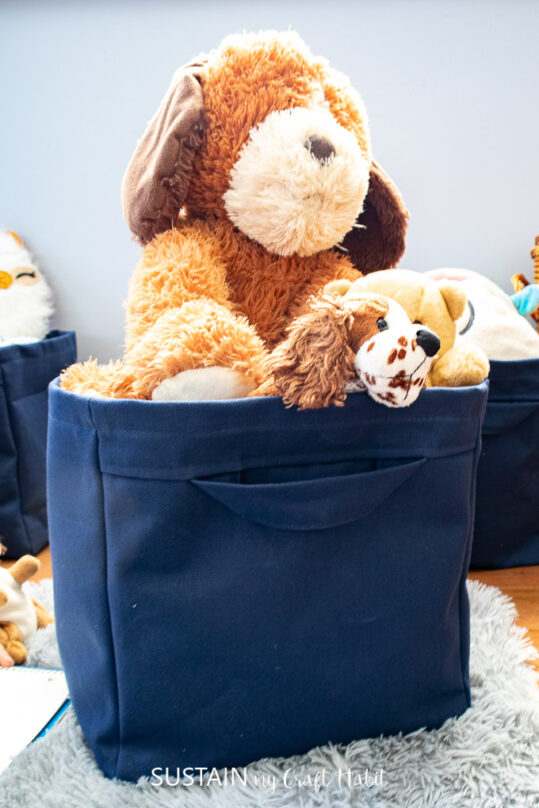 A set of matching, handmade DIY storage cubes like these from Sustain My Craft Habit is a great way to hide the basement's clutter.
2. Cardboard Paper Organizer Boxes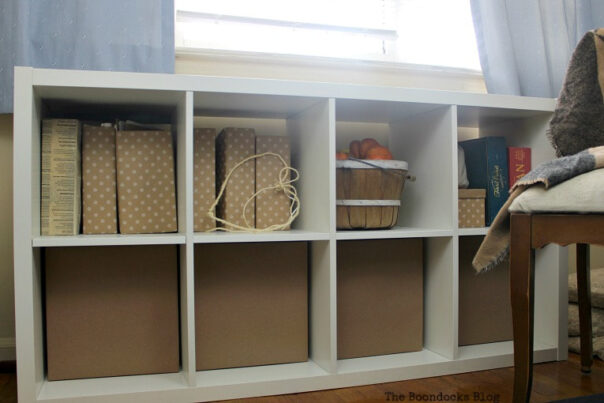 There is no reason basement storage can't look nice, and these cardboard paper organizer boxes from The Boondocks Blog are both functional and cute!
3. Easy Storage Shelves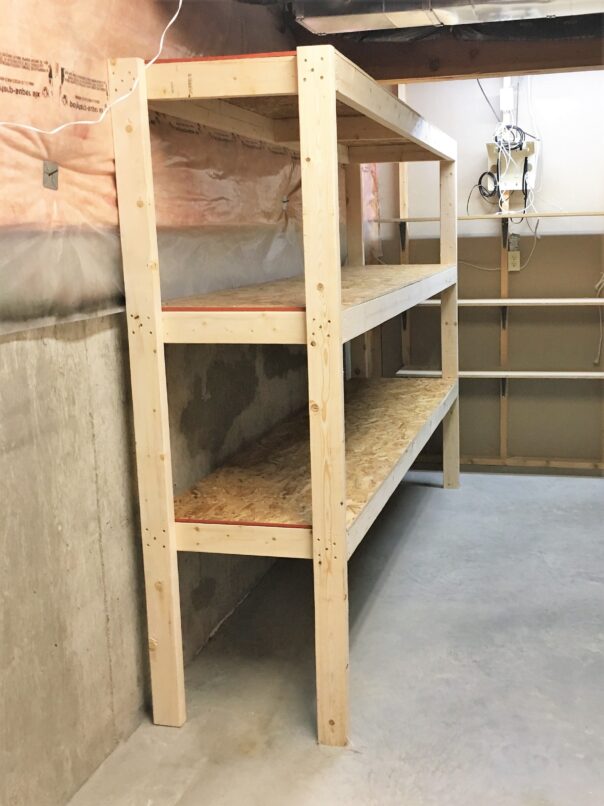 Basements are often large open rooms with piles of stuff. Build some easy DIY storage shelves like these from Making Things Is Awesome and get your clutter off the floor.
4. Upcycled Storage Boxes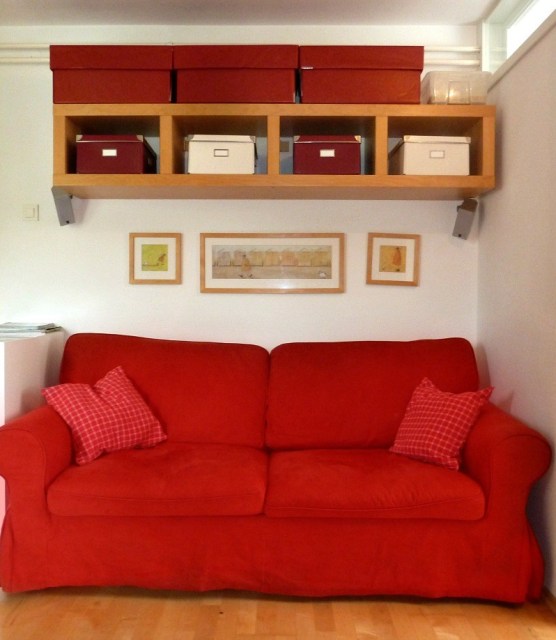 Turn that pile of delivery boxes into something practical. Apple Green Cottage has some great tips for making DIY storage boxes custom-fit to your available space.
5. Garden Tool Storage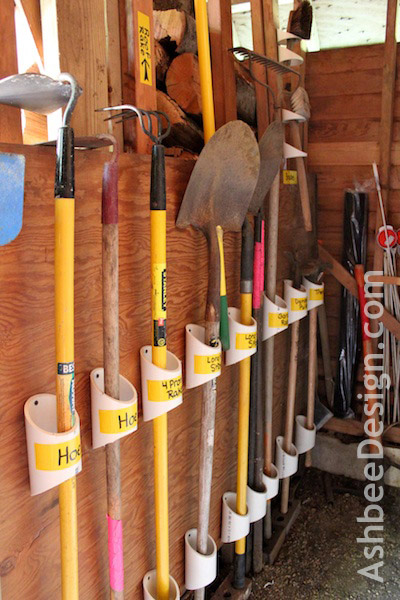 Wrangle all your garden tools in one space and make them easy to grab when you need them with this brilliant PVC garden tool organization tip from Ashbee Design.
6. Wrapping Paper Organization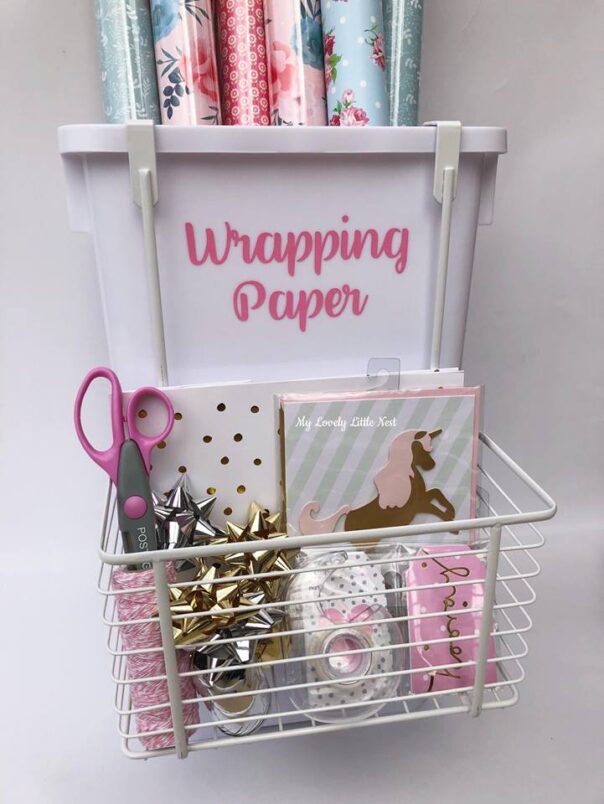 Having a selection of gift wrap on hand can come in handy, but the supplies take up a lot of space. Get all your gift wrap organized with this easy wrapping paper storage center from My Lovely Little Nest.
7. Under Stair Storage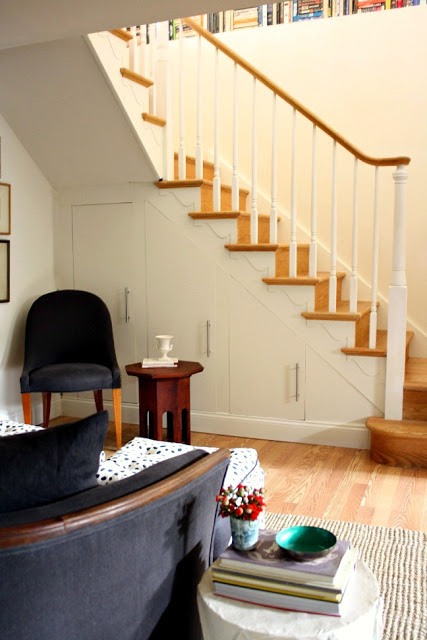 The space found under the stairs that lead to your basement is valuable. With a few 2 x 4s and some plywood, you can create some gorgeous under stair storage like Meet Me in Philadelphia.
8. Overhead Storage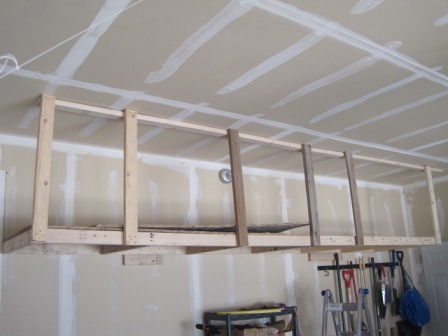 The ceiling can provide a lot of useable space in a basement. Check out this DIY overhead storage solution from I Am Hardware.
9. Tote Storage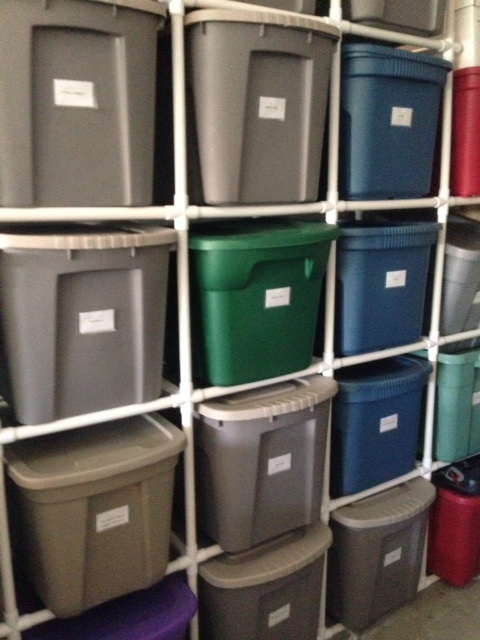 If you love using plastic totes, you will love this easy PVC tote storage unit from Being Womanly. Add labels to the ends of each tote so you can easily locate anything you need.
10. DIY Storage Ottoman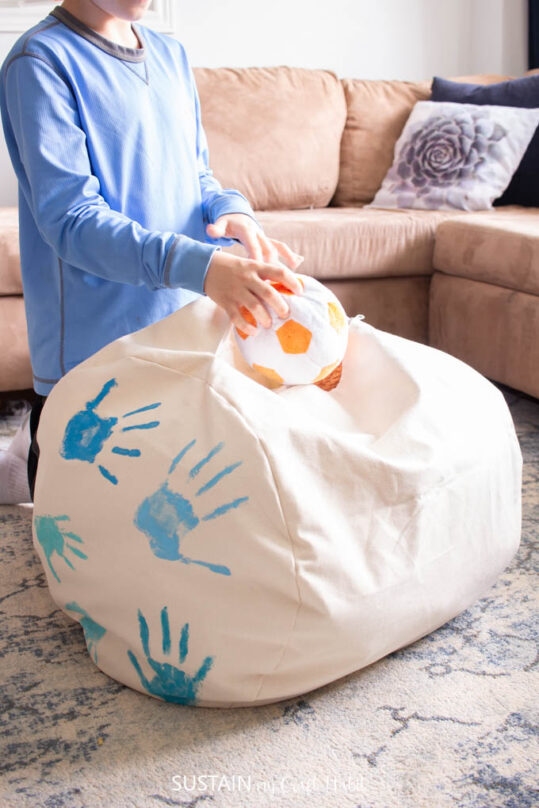 Having practical storage solutions in your basement is even more important if your basement includes a living space. This storage ottoman idea from Sustain My Craft Habit is brilliant.
These ideas are all great and I'm certainly inspired to get started organizing my own basement!
What are your favorite basement storage tips?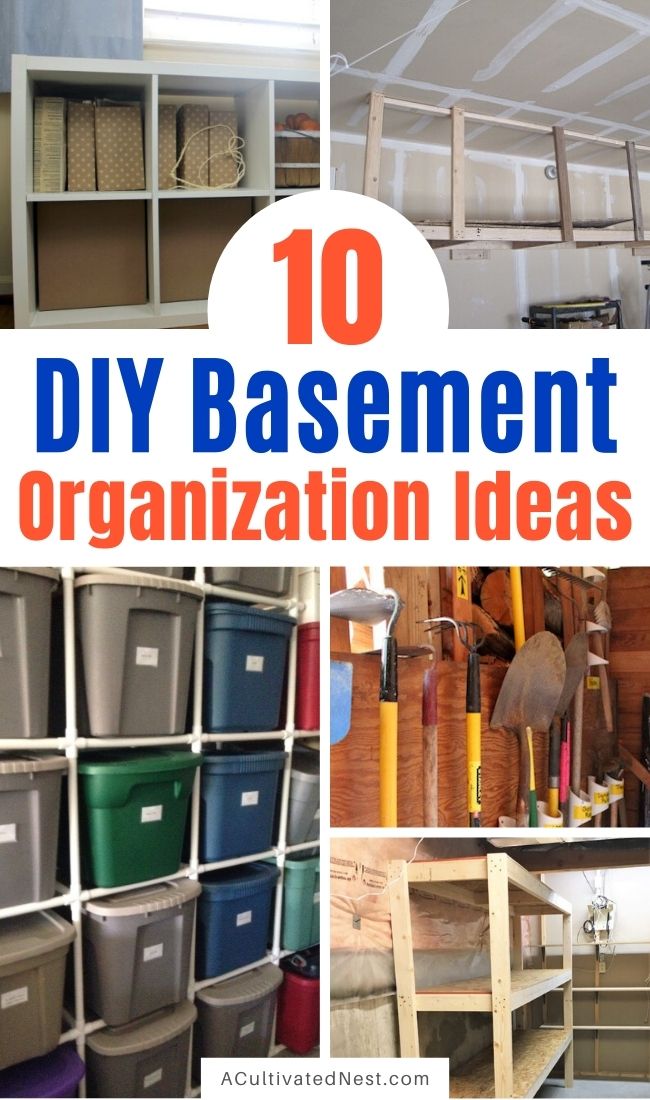 You might also be interested in: Organizing Your Linen Closet