I guess a  gallery wall can be  a collection of anything – empty frames, mirrors, family photos, plates, vintage maps, clock faces, whatever you like (or it can be eclectic and a mix of things but with a theme or unifying element).
It's been so hot here that we didn't venture outside last week but worked on little things in the house and one was to move our gallery wall of crosses down one wall next to the entrance to the kitchen (so you see it when you come up the stairs from the front door).
Disclosure: This post may contain affiliate links to Amazon and/or Etsy, which means that I may earn a small commission from some of the links in this post. Please see our Disclosure Page for more information.
Actually Flaming June and the crosses switched places. I love where she is now because she has a lovely spot light on her that makes here look even better than before.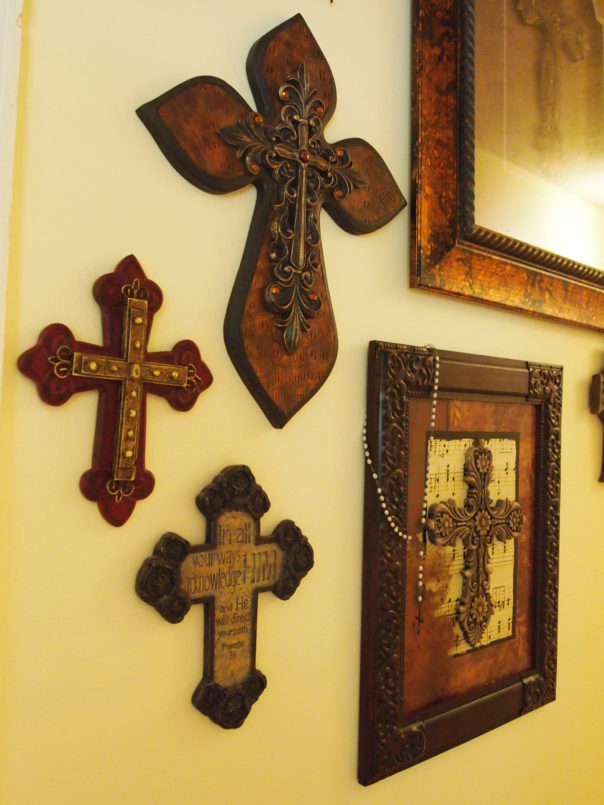 My husband started this collection and the crosses come from various places – the smaller ones I've found at thrift stores.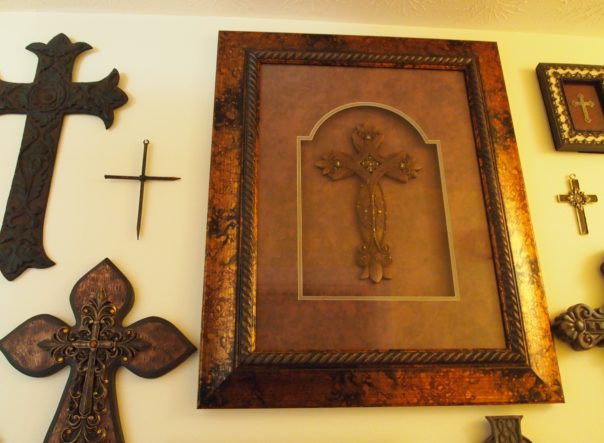 I think they artfully fill up this large blank wall and take attention away from the thermostat.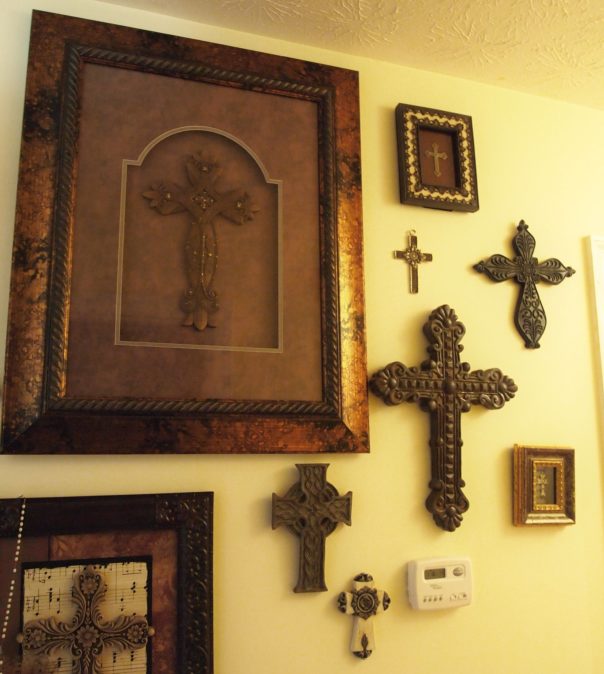 Of course the wall will change as the collections grows. I'd like to take the collection all the way down to the air vent.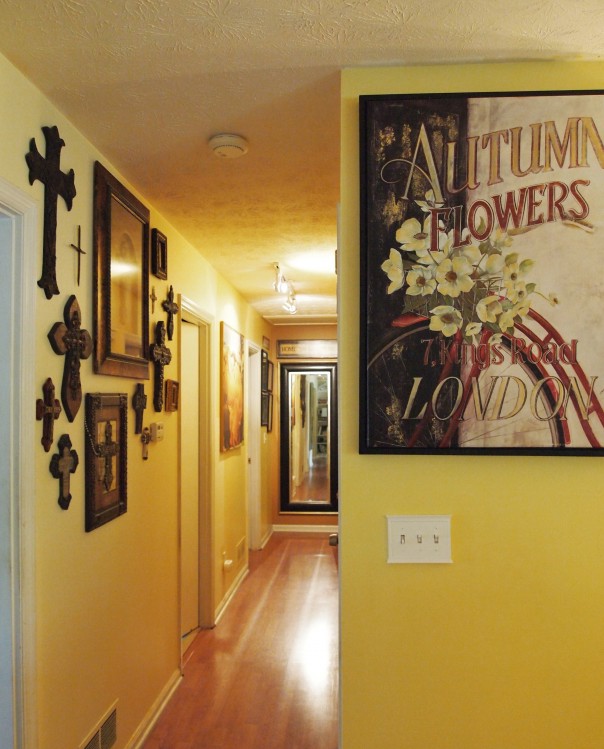 Anyway, it's amazing how much of a difference a little switcharoo has made! We have a whole new appreciation of Flaming June and our cross collection!
Are you a fan of gallery walls in general or do you think it's just too cluttery  for your tastes 🙂 ?