16 Fun Duct Tape DIY Projects.
Using household items and making some pretty awesome crafts just got a whole lot easier. While duct tape was originally used to protect steel cables and reinforce shoes (and used to be called "duck tape"), it's come a long way. Now it comes in lots of colors and designs, so it's perfect for these 16 Creative Duct Tape Crafts!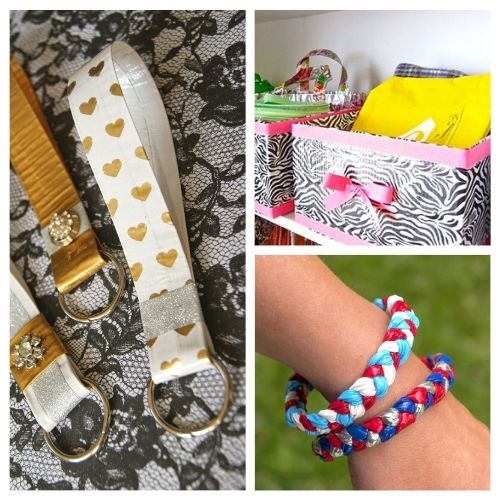 Disclosure: This post may contain affiliate links to Amazon and/or Etsy, which means that I may earn a small commission from some of the links in this post. Please see our Disclosure Page for more information.
The fun part of these crafts is that you can use any design or pattern of duct tape you like! Whether you are looking to give these items as gifts or enjoy them yourself, I'm sure you will find some fun ideas!
16 Creative Duct Tape Crafts
There are plenty of ideas for kids, teens, and adults here! Check them all out and get your crafting supplies ready for loads of entertainment. Here are a few things to consider before you begin.
Use the right scissors – The best scissors to use are nonstick titanium scissors. They will help prevent the glue from sticking to them. Otherwise, when the glue gums up, they won't cut well. If you don't have quality scissors, go for an X-Acto knife instead. It will work well!
Make a flap – When you are finished working with a roll of duct tape, fold the edge over. This will be a life-saver when you want to use it again.
Parchment paper is your friend – When working with duct tape, you'll be happy to know that it doesn't stick to parchment paper. This is fantastic because you can lay parchment paper on your workspace, and the tape shouldn't stick.
Keep a variety of tape on hand – It's fun to keep several different colors and designs on hand! This is fantastic because it gives you lots of variety when you are crafting.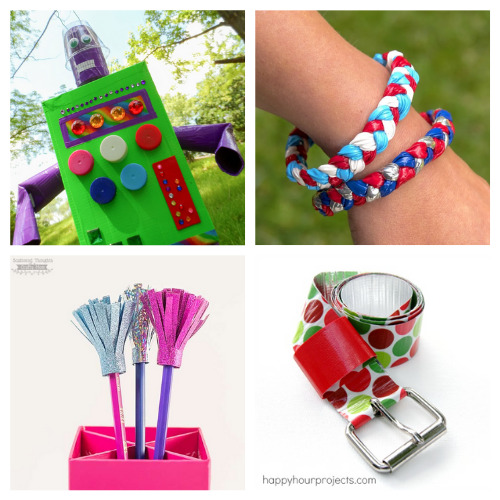 Have you crafted with duct tape in the past?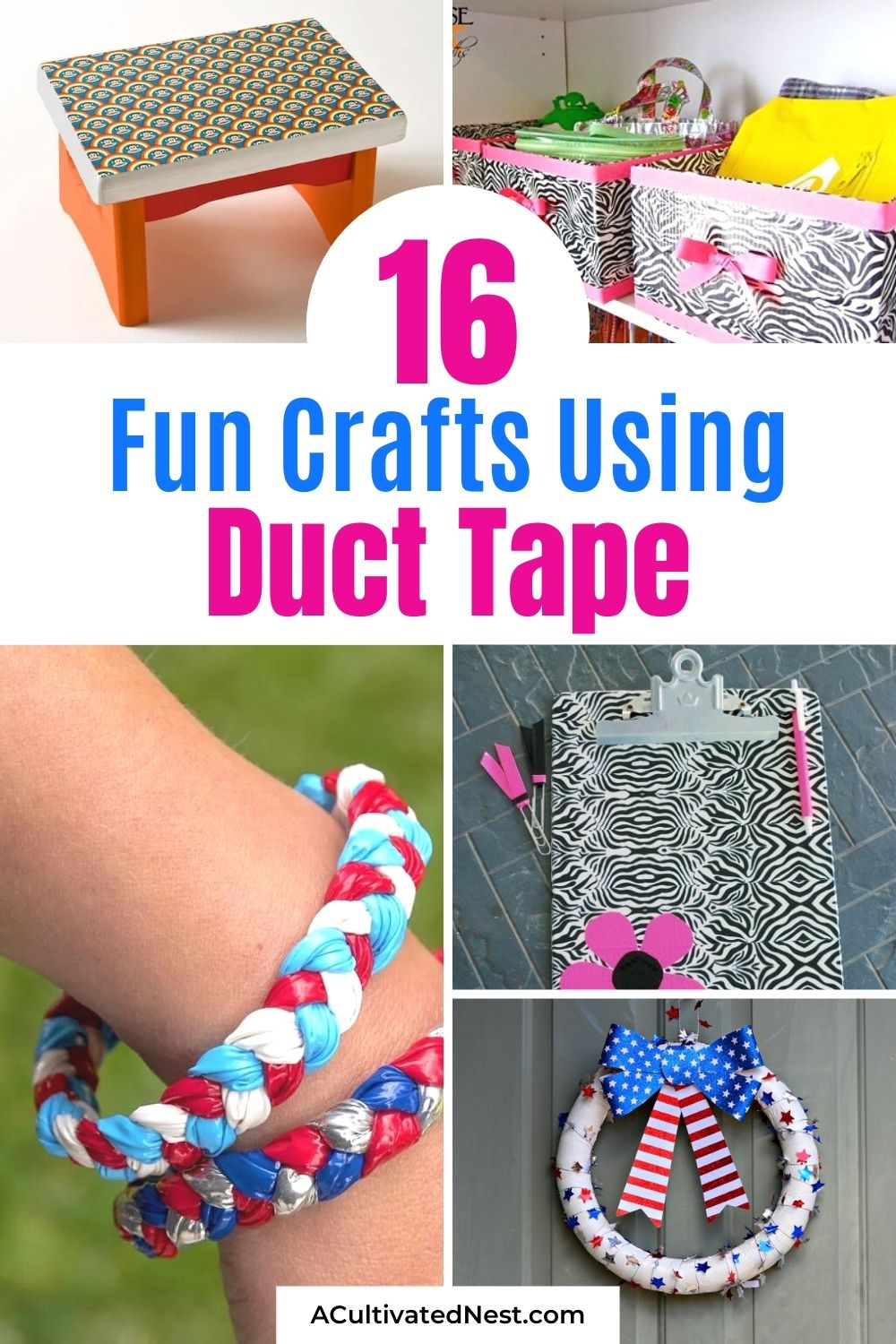 You might also be interested in: 20 Gorgeous Air Dry Clay Crafts