Pretty Air Dry Clay DIY Projects.
You already know how I feel about crafting and DIY projects. But I am ecstatic about making air dry clay crafts. You don't have to own a kiln and it's so much fun to work with. The opportunities are endless when it comes to working with air dry clay. It's easy to make all sorts of things and you don't have to be an artist to make some fantastic stuff. These 20 Gorgeous Air Dry Clay Crafts will keep you using your imagination and entertain you along the way.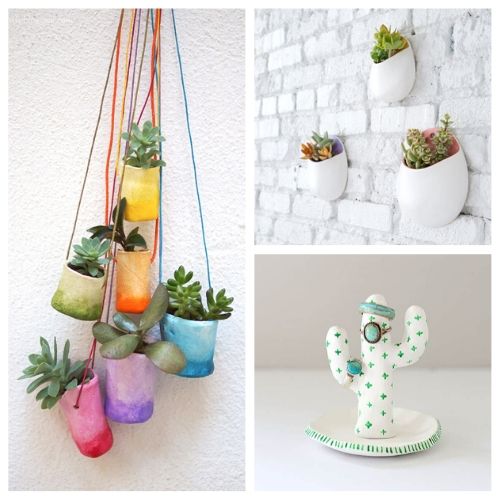 Disclosure: This post may contain affiliate links to Amazon and/or Etsy, which means that I may earn a small commission from some of the links in this post. Please see our Disclosure Page for more information.
You do not need to be a fancy artist to make all sorts of things with clay. Nor do you need to have any special machines or tools when you work with this air dry clay. That makes me so happy because I can just spend the day making lovely creations and that always gives me a thrill. Plus, working with air dry clay is a great stress reliever too. And these also make wonderful DIY gifts!
20 Gorgeous Air Dry Clay Crafts
If you are a little scared about getting started, don't worry it's so EASY! I am excited to share a few tips that will help you along the way. Thankfully, there isn't much too it and most of your time is going to be spent actually working on your piece.
Be sure to prepare your workspace. You don't want to directly work on your table or countertop with the clay because it tends to stick. I recommend using a silicone craft mat on top of your workspace. You could even use wax paper if you have that on hand.
Dampen your hands before starting. Working with the clay is much easier to do when your hands are damp. You don't need them to be soaking wet, just lightly damp is good. Keep a small bowl with water nearby so you can keep them damp the entire time you are working on the clay.
Keep a spray bottle nearby. You need to spray the air dry clay with a fine mist while you are working with it. Otherwise, it will start drying out and may dry before you are ready for it too. You don't need a huge spray bottle, a travel size cosmetic spray bottle would work fine.
Use a good quality clay. While pretty much any air dry clay brand will technically work, this one is my favorite. It's easy to paint, dries pretty quickly, and doesn't shrink as it dries.
Consider getting tools. While you don't need clay sculpting tools to do fun air dry clay crafts, they can make it easier to create some details. Plus, they're very inexpensive. Here's a good variety pack set of clay tools on Amazon.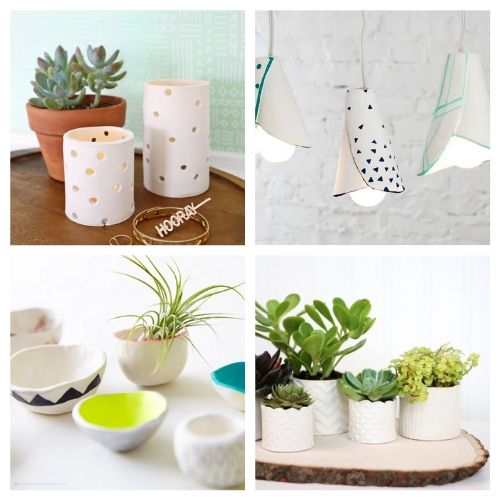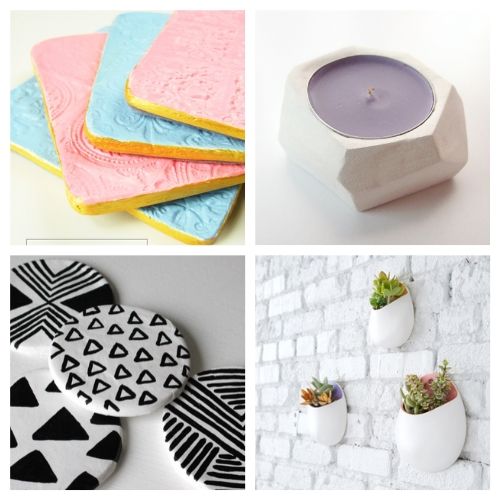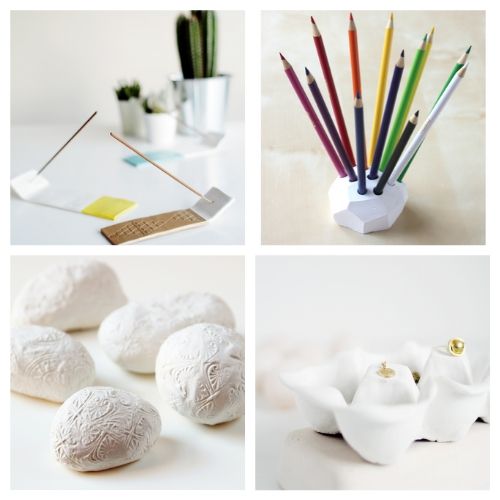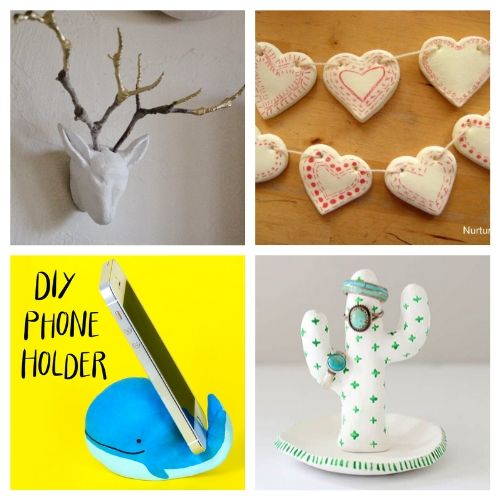 Which project do you want to make first?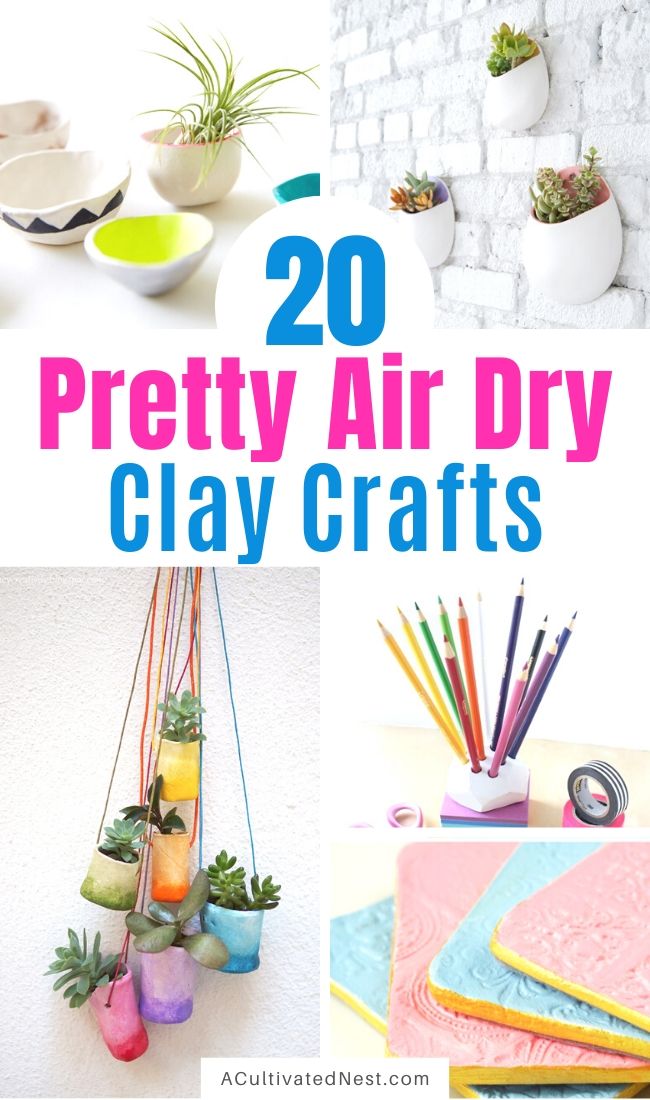 You might also be interested in: 20 Creative DIY Mason Jar Decor Ideas