Good food is a major part of any sports game day! Whether you're watching the game at home or tailgating, you need something delicious to snack on! But the best game day food isn't just delicious, it's also easy to make! To give you some ideas of what appetizers you could make for the next big game, check out these 20 Creative and Easy To Make Game Day Appetizer Ideas!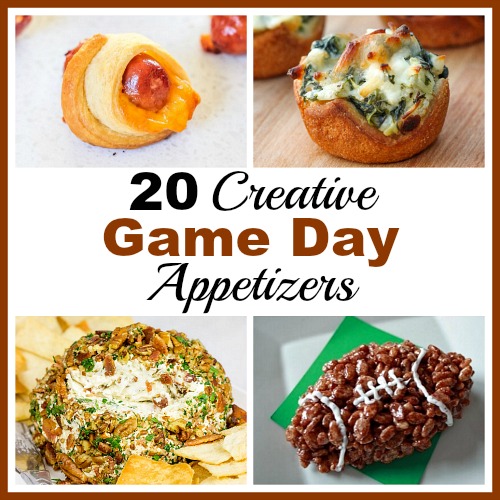 Disclosure: This post may contain affiliate links to Amazon and/or Etsy, which means that I may earn a small commission from some of the links in this post. Please see our Disclosure Page for more information.
If you're part of a game day gathering, but aren't really that into sports, having a good game day appetizer (or several appetizers!) is even more important! Tasty snacks and appetizers have helped me get through more game watching parties than I can count. I may not always be that interested in the sport, but I'm always interested in the food!
If you want to serve several appetizers and dishes during your game day gathering, it can be hard to keep all of that food warm in regular serving dishes. I've found that chafing dishes are a big help, and all you need are a few Sterno cans for fuel!
20 Creative and Easy Game Day Appetizer Ideas
Which game day appetizer do you want to try first?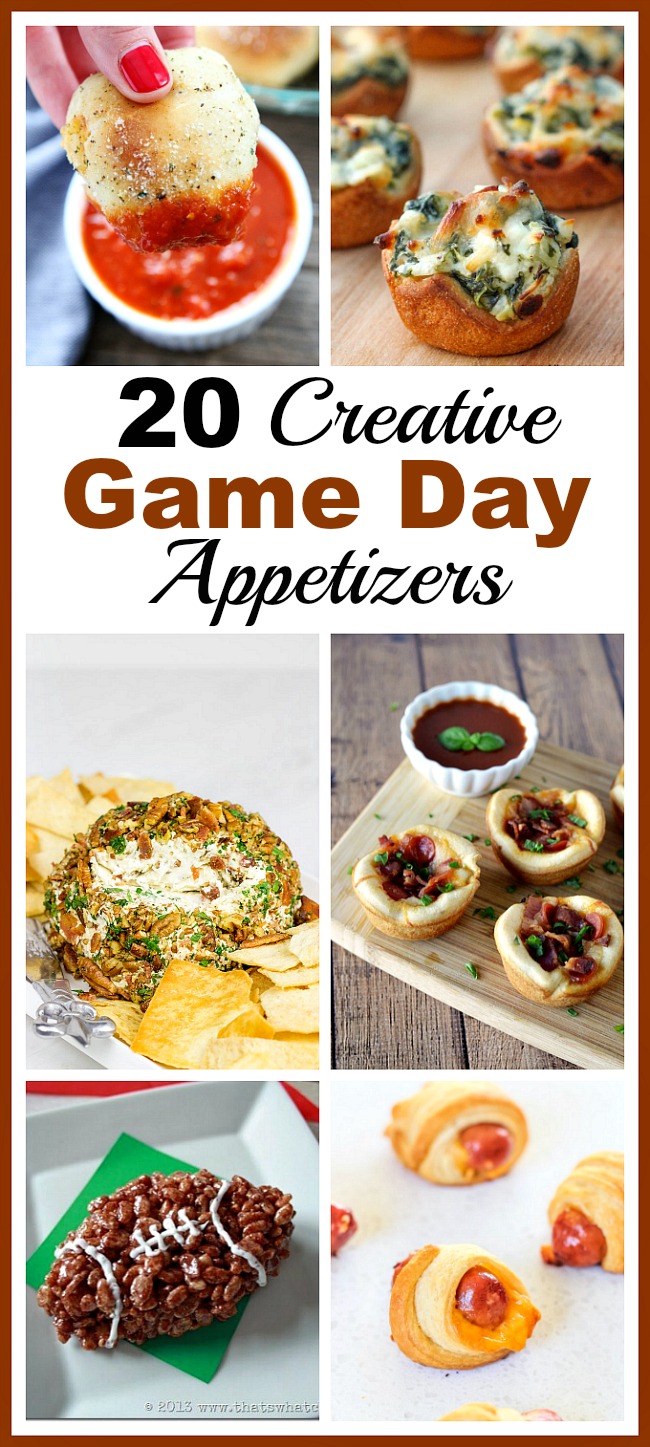 This post contains affiliate links to Amazon. Please see our Disclosure Page for more information.
You might also be interested in: