Hi everyone! I just wanted to do a quick post about some jars and jar lids that I found in the Dollar Spot at Target that I'm using to organize some craft supplies.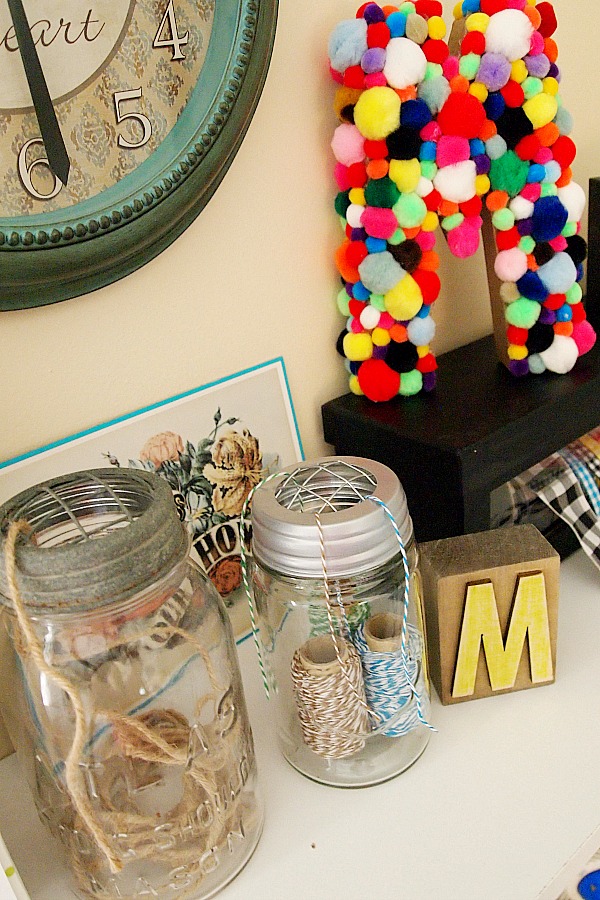 The jar on the left is a vintage jar with a galvanized lid and the one on the right is from Target.
So you can get an idea of the size.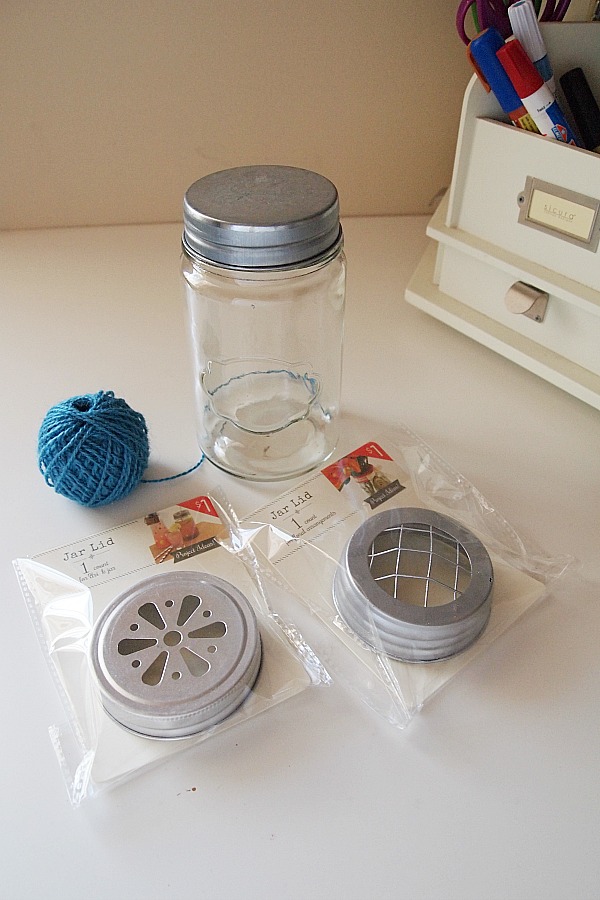 Disclosure: This post may contain affiliate links to Amazon and/or Etsy, which means that I may earn a small commission from some of the links in this post. Please see our Disclosure Page for more information.
Target is selling a set of two jars for $3.00 and these amazing jar lids for a $1.00 each! These jar lids are a great price because the one I bought on etsy was way more than that (you can always age the jars with a bit of brown paint if they look too new for you).
The lids with the grids on the top are great for organizing ribbon and twine. They're also great for when you use the jars as a vase  (like a flower frog). Unfortunately they don't seem to fit on the ball jars that I have. So I think they just fit on the Target jars.
Just wanted to let you all know about this since these types of things always go fast in that Dollar Spot!