We have been enjoying some really lovely weather after all the ice and snow we've had. Which explains why I haven't blogged since last Wednesday! I've been outside…digging in the dirt, pulling weeds, cutting back plants, picking up a million little branches (what can I make with all those branches) and generally just enjoying being out in the garden. I have one raised bed planted with cold weather vegetables that I want to show you.
 This winter was really hard on my garden. Most of what I planted in the fall didn't survive the super cold winter we had. Row covers are great if the winter is mild. Not great if the temps are consistently below or at freezing!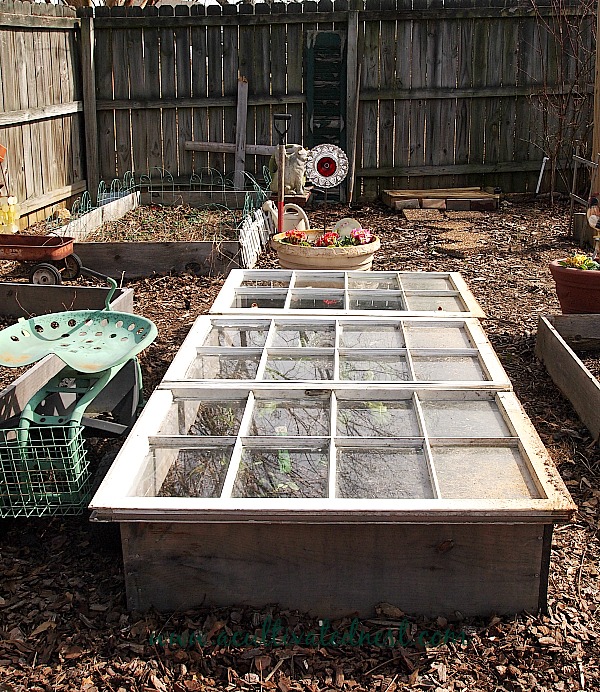 Disclosure: This post may contain affiliate links to Amazon and/or Etsy, which means that I may earn a small commission from some of the links in this post. Please see our Disclosure Page for more information.
This raised bed has some cold weather veggies in it.  I covered it with old windows to make a sort of cold frame as the temps are going to dip below freezing again by mid-week. Using the windows creates a type of greenhouse for the seedlings.  Hopefully they'll be protected from the weather and from critters!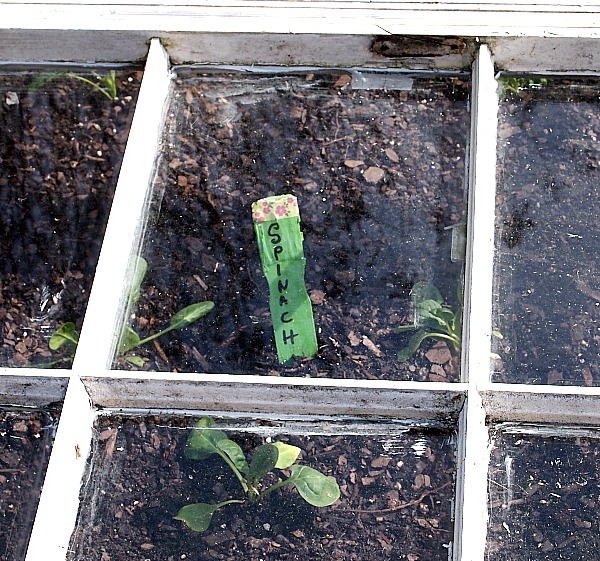 This raised bed  has been planted with kale, spinach and lettuce.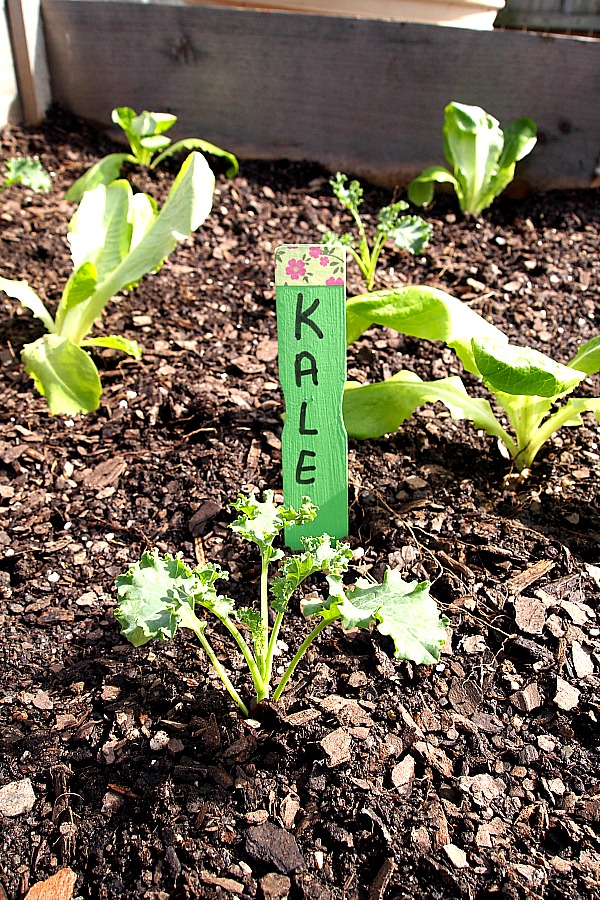 I didn't start these from seed. My local home improvement stores  already have herbs and vegetables – even tomatoes! Which I think is pushing it even for Atlanta.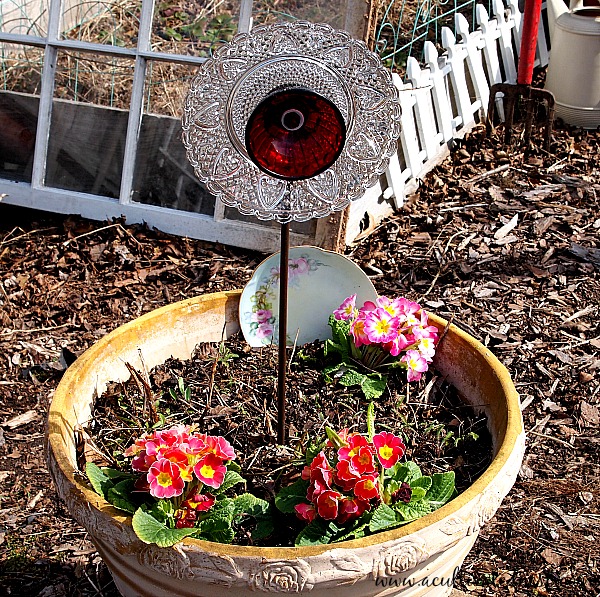 There's so much to do in the garden! Sadly, I lost my cute little garden shed that my husband and daughter built for me.  I may have also lost quite a few shrubs and vines – time will tell. What a winter!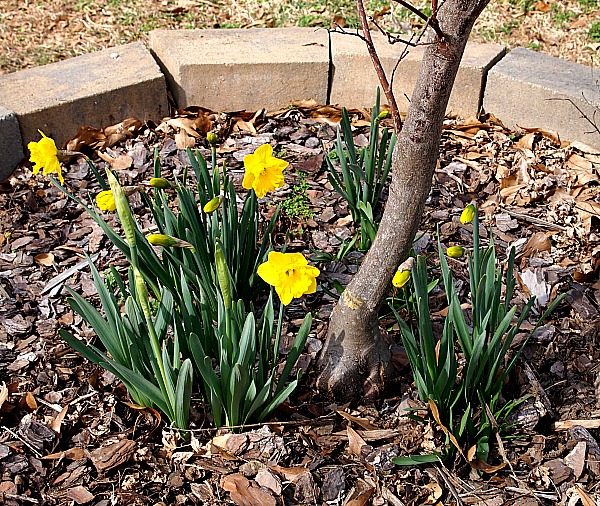 The good news is that these are the first daffodils to bloom in my yard.
Yay! Spring is on it's way! (knock on wood 🙂 )