I got quite a bit accomplished in my craft room with being snowed in so many days. Plus the day we were without power we were able to do some decluttering since moving about kept us warm.  I still have a little bit more to do but at least my craft table is clean! Take a look at what I've done so far.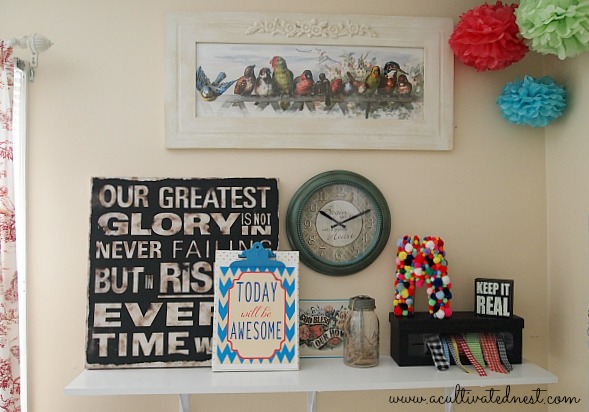 Disclosure: This post may contain affiliate links to Amazon and/or Etsy, which means that I may earn a small commission from some of the links in this post. Please see our Disclosure Page for more information.
I did a couple of easy craft projects like the pom pom covered "M". I saw one on Craftgawker a while a go and since I had time (and quite a few cardboard/wood letters) I decided to give it a try.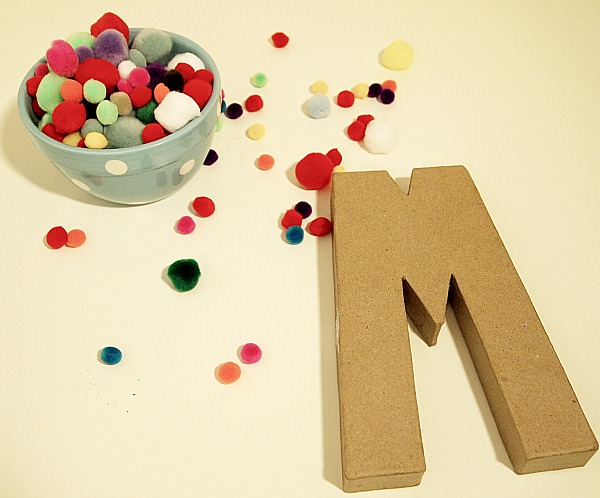 I did it over a course of a few days while watching a few episodes of the last season of The Americans on Amazon Prime. All you have to do is glue pom poms randomly over the letter of your choice. I used hot glue but I'm sure other glues would work just as well.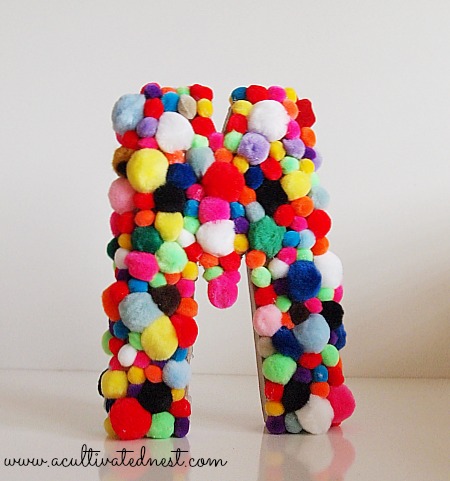 This would be cute for a kid's room especially if you got a really big letter and hung it on the wall! I didn't cover the inside of the M because by then I was tired of gluing pom poms. But I would paint the parts you don't cover with pom poms for a more finished look. I may one day 🙂
I also altered a clipboard with some paint, scrapbook paper and mod podge. My daughter made me the sign (it's spin on something we say to each other when we have a day where we want to accomplish a lot of things).  She has an etsy store here where you can request custom designs.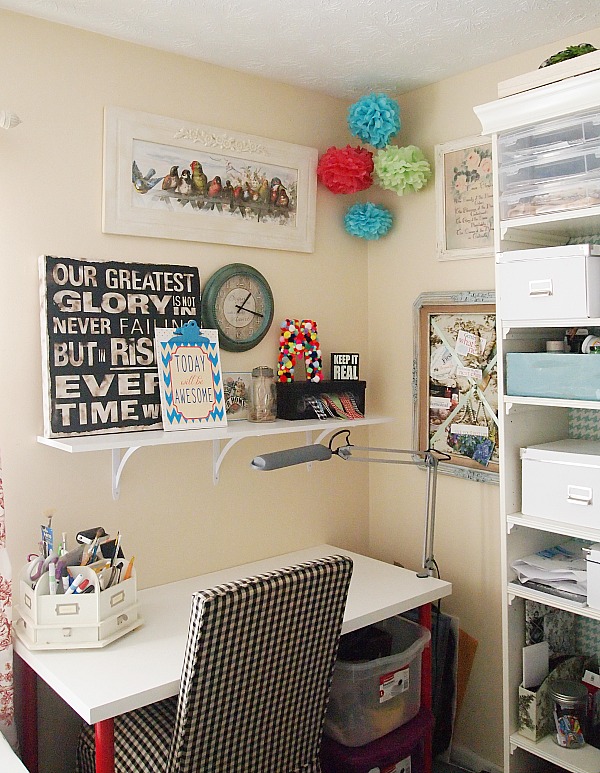 I cleaned off my desk!!!!! I made a pile for the garage sale we'll be having this spring,  a  pile of things I need but don't have space for and a pile of things that needed to be put away.  The pile of things I need now – stuff I plan on doing soon and extra odds and ends are in the two plastic bins under my table.  If I find nicer bins I may switch them out for the ones I'm using now (one is purple).  But these are ones I already had and quite frankly I'm just thrilled I can see the top of the table so they are good enough for right now!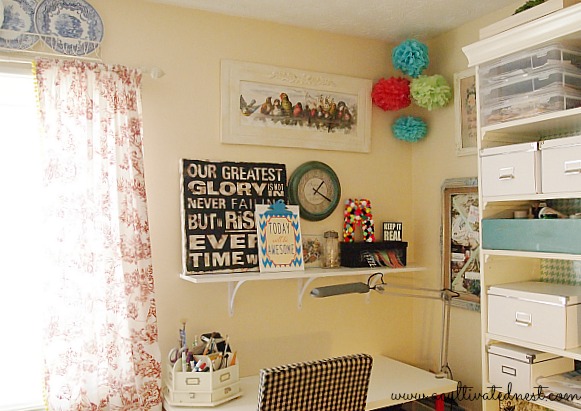 I feel like I did the hardest part and now I just have some fun fluffing to do!