We just finished up a project in our TV room and that in turn snowballed into me updating the room with some new curtains and pillows. So I thought I'd give you all a look at our cozy TV room (it's also husband's office but I won't show you that part 🙂 )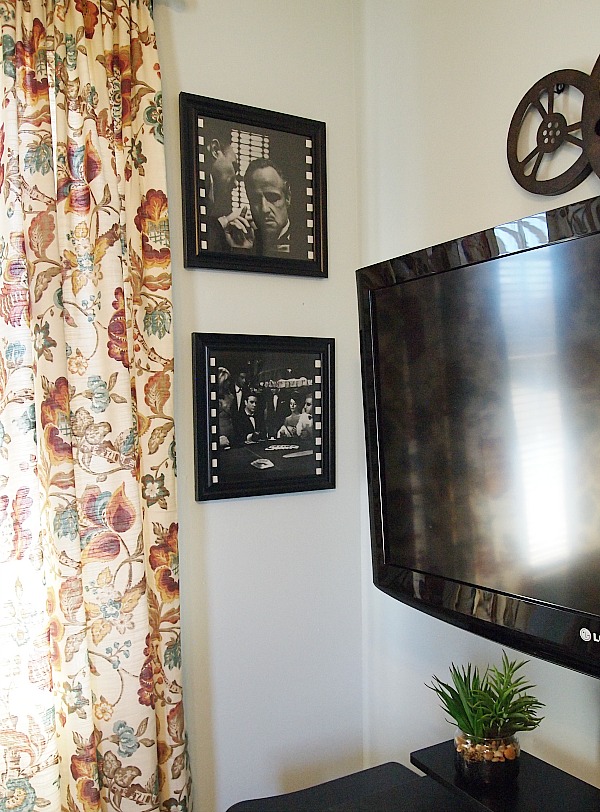 Disclosure: This post may contain affiliate links to Amazon and/or Etsy, which means that I may earn a small commission from some of the links in this post. Please see our Disclosure Page for more information.
To give you some background below is a photo of our old TV room downstairs.
This house is a split-foyer plan. 4 years ago we renovated the downstairs so that our daughter could have her own space while living at home while going to college. So basically we live on the top half of our house.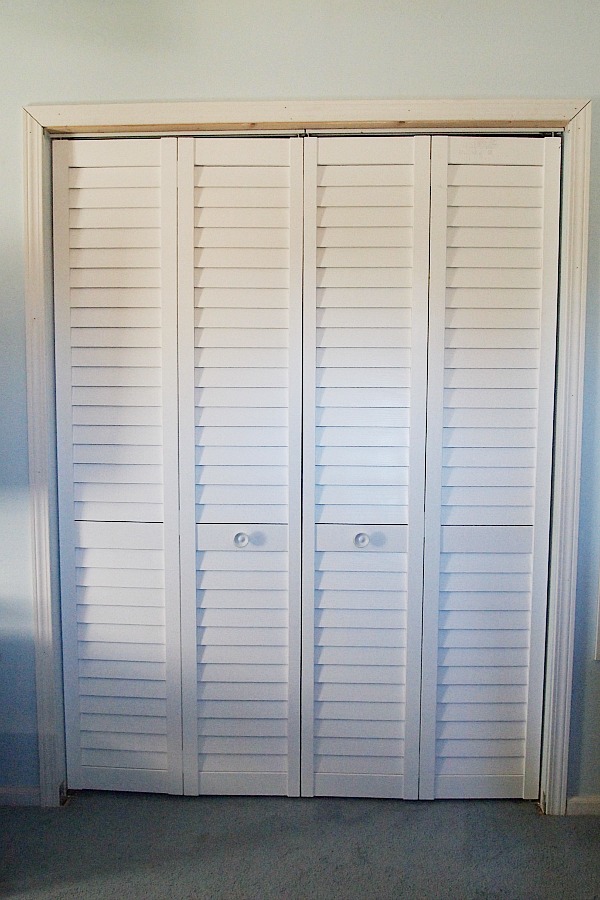 This is the project we finished.
I still need to paint some of the trim. We replaced the sliding doors to this closet with white louvered bi-fold doors. Besides looking nicer, it makes accessing all of the space of this  small closet so much easier!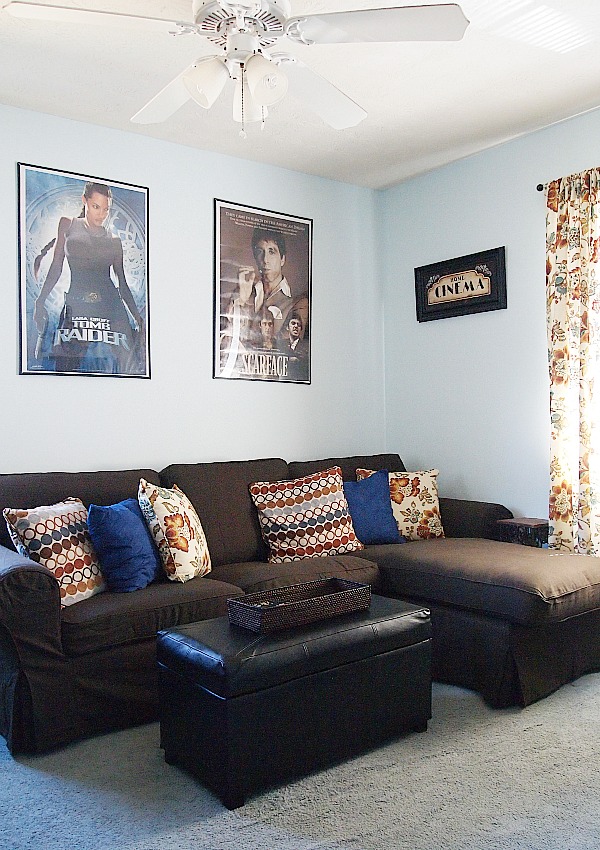 I had to stand IN THE ClOSET to take this photo to give you an  idea of how small this rooms is!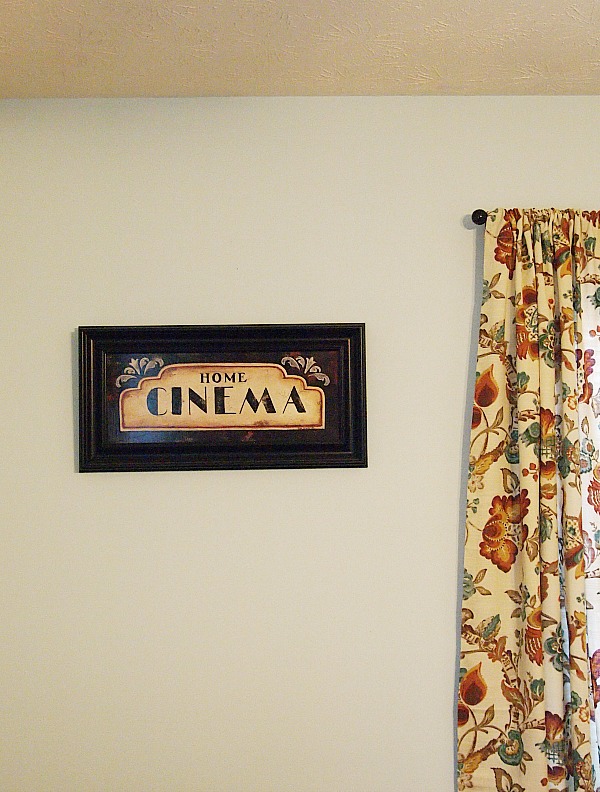 We still need to do a little more work in there.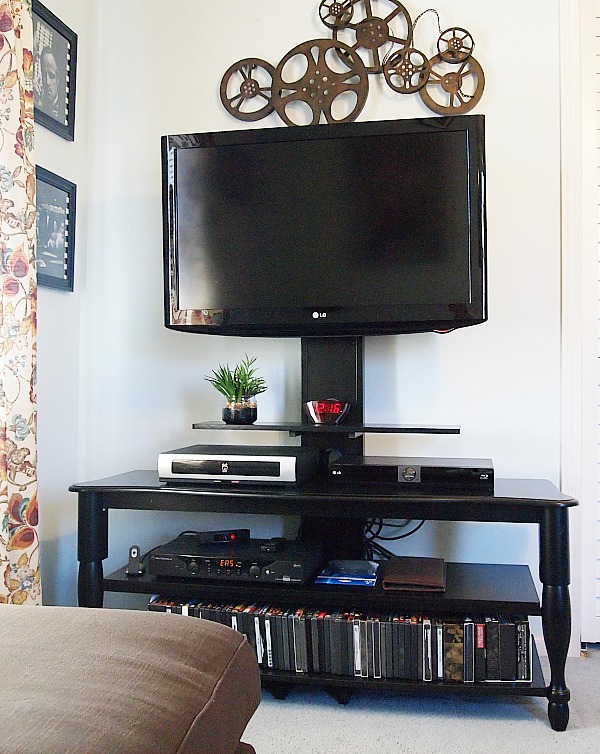 Our TV room used to be my daughter's bedroom. So it still has her light blue walls and blue carpeting. We're  debating on whether to change out the carpeting before we sell this house or give a carpeting allowance to the new buyers or do nothing and hope they don't mention it 🙂 .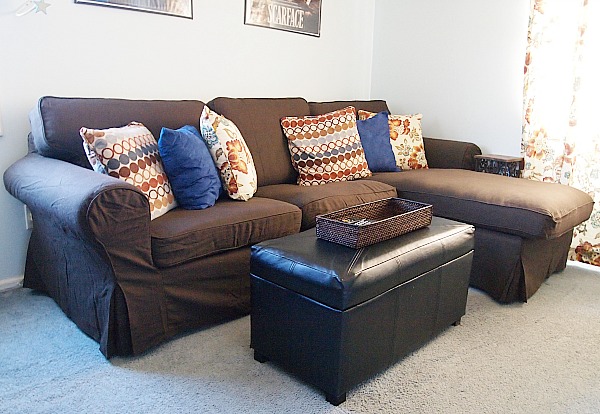 Part of making the most of what you have is using rooms in such a way that benefit you and your family. Like my office/craft /husband's dressing area room, this room is our TV room and my husband's office (he offices out of the house one day a week so he doesn't need much space).
Hope you enjoyed at look at something besides my living room or dining room!   🙂