Burlap DIY Mason Jar Lid Ornament.
I love decorating with rustic, farmhouse, and vintage style ornaments for Christmas. To me, there is nothing more beautiful than anything that's rustic. The fact that many farmhouse decorations are imperfect makes them even more perfect! Honestly, I love the look no matter what season it is, but during Christmas, it just has an even bigger impact. If you feel the same, you have to make this Burlap Mason Jar Lid Ornament Craft.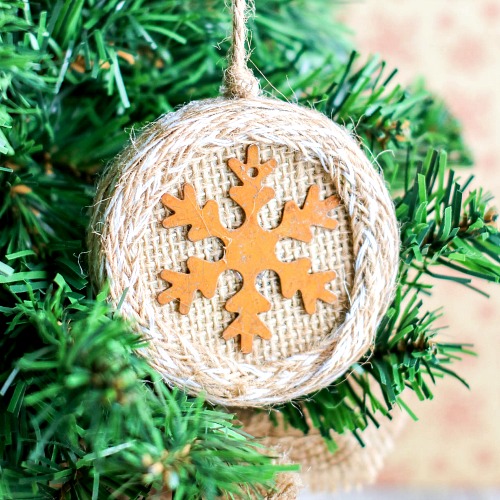 Disclosure: This post may contain affiliate links to Amazon and/or Etsy, which means that I may earn a small commission from some of the links in this post. Please see our Disclosure Page for more information.
Isn't it amazing how much making a few crafts can lift your spirits. If I ever have a day that's not going great, I like to unwind with a craft. Plus, these delightful burlap ornaments make amazing DIY Christmas gifts too. Give them to anyone you want, especially teachers, friends, and neighbors!
Burlap Mason Jar Lid Ornament Craft
Materials
Mason jar lid with rings, regular mouth
Jute twine
Metal snowflakes or another flat ornament (not wider than the lid)
Burlap or jute decorative trim/ribbon
Laminated burlap sheets
Scissors
Pencil
Hot glue gun and glue
Directions
1. Remove the hanger from each ornament. Set aside.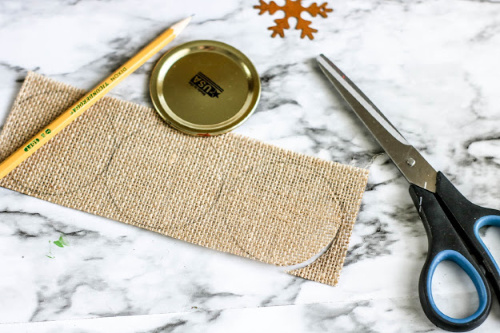 2. Place a Mason jar lid on the laminated burlap sheet and trace with a pencil to create the number of circles needed for the ornaments. Cut apart the circles with scissors.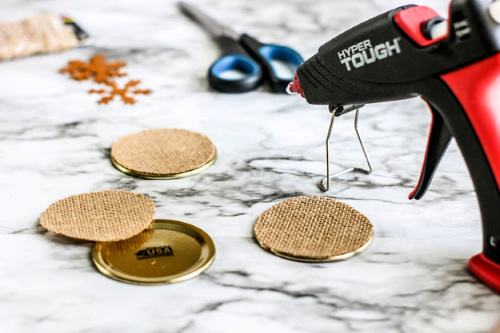 3. Using hot glue, attach the burlap circles to the top (outward facing) side of the mason jar lid. Then, use hot glue to attach the ornament in the middle of the burlap circle.
4. Run a strand of hot glue around the inside edge of the mason jar ring and insert the lid, pressing into place.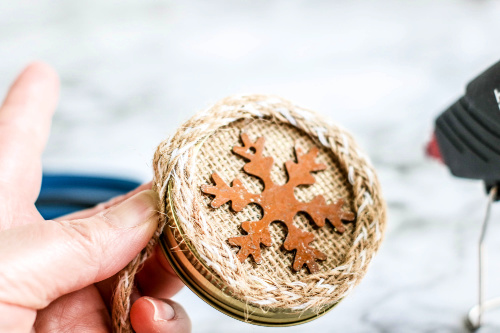 5. Cover the metal ring with the burlap ribbon using hot glue, working from the front to the edge. Cut the ribbon at the end.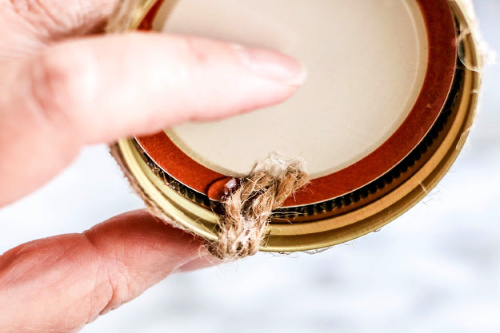 6. Cut a piece of jute twine about 5 inches long. Fold the jute twine in half and knot the loose end about 1 inch from the end. Hot glue the loose ends of the jute twine on the inside rim of the Mason jar ring. Bend the jute twine around the edge and place a small dot of hot glue on the top to attach the knot. Then your burlap Mason jar lid ornament is ready to display!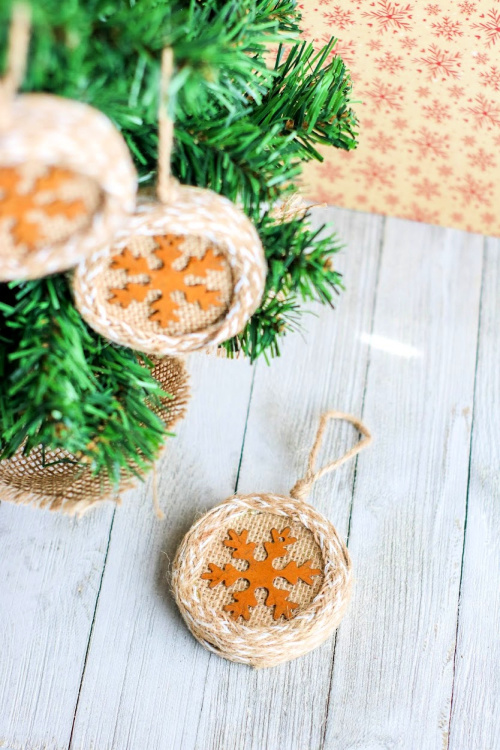 Are you decorating for the holidays with a farmhouse or rustic style this year?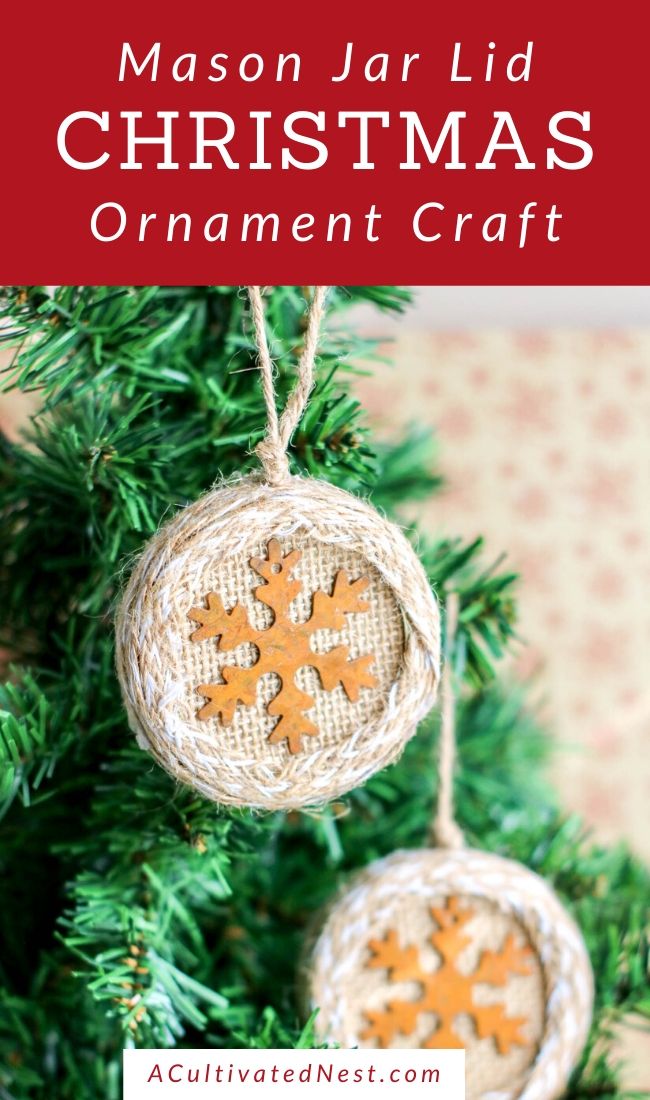 You might also be interested in: Candy Cane Mason Jar Lid Ornament