Are you tired of not knowing where your favorite piece of jewelry is? Tired of having a tangled mess of necklaces and earrings? Maybe your jewelry is spread all over your dresser like mine. This is why I looked all over the Internet for ways to keep my jewelry organized! I found so many brilliant ideas that I had to share them with you! Sometimes when you can get a little area organized (like your jewelry) it fuels the motivation to get other areas organized as well. Check out these 20 Brilliant DIY Jewelry Organizing Projects for some great jewelry storage solutions!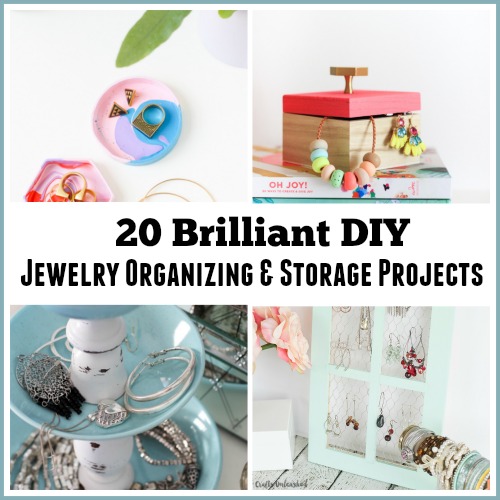 This collection of 20 jewelry organizing and storage projects will keep your bracelets, necklaces and earrings organized for good. I'm sure you'll find something you'll love and will be able to use!
20 Brilliant DIY Jewelry Organizing Projects
There are more ways to organize and display your jewelry than an ordinary jewelry box!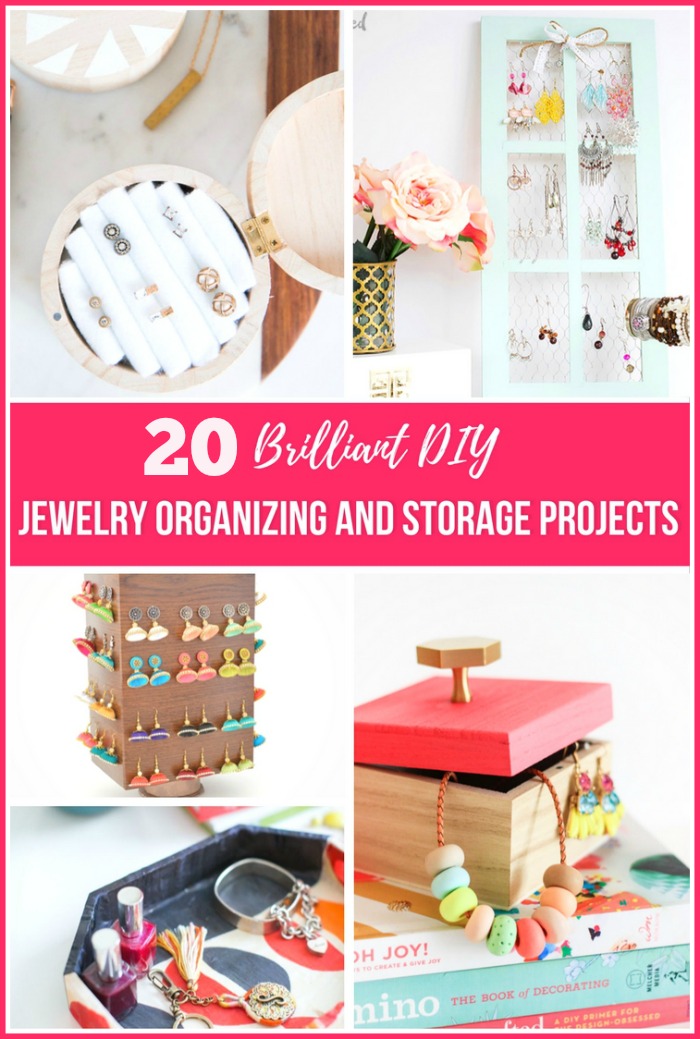 This post contains affiliate links to Amazon. Please see our Disclosure Page for more information.
Need more jewelry organizing ideas? Check out this post! 10 Handy DIY Jewelry Organizer Ideas