Easy DIY Summer Wreaths.
Hot days, cool nights, pool parties, barbecues, and tons of fun are all the things I get excited about for summer. While I may not love all the hot sticky weather, I greatly enjoy all the amazing activities of summer. Enjoying time with friends and family, eating yummy food, and celebrating summer holidays are a huge part of our yearly summer events. Of course, we can't forget all my love for crafting too! I have been so inspired by these 20 Beautiful DIY Summer Wreaths!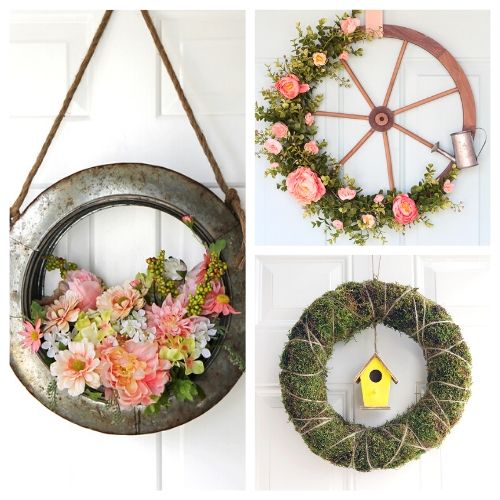 Disclosure: This post may contain affiliate links to Amazon and/or Etsy, which means that I may earn a small commission from some of the links in this post. Please see our Disclosure Page for more information.
I decorate my house for all the holidays and seasons, so it makes sense that I needed something for summer. I know I've already shared some gorgeous DIY spring wreaths and homemade fall wreaths with you, but I realized I hadn't showed you some of my favorite summer ones yet! I scoured the internet looking for the very best ones, and I feel confident I have found them. There is such a variety, it's next to impossible not to find something that inspires you to get busy.
20 Beautiful DIY Summer Wreaths
Whether you are making summer wreaths or are interested in creating something special for any other occasion, I can assure you there are some excellent ideas out there. Take a look at these ideas and tips to get you started:
Consider what you are doing with the wreath. Are you giving it away as a gift? Keeping it to hang on your front door? Whatever you decide to do with the summer wreath, you need to consider the size it needs to be. If you are giving it as a gift, it may not need to be as big as one for hanging on your large front door.
Use supplies you already have around. It's incredible when you think about all the stuff you acquire over time. Don't be afraid to use that inexpensive pair of flip flops you never wore or ribbon you got super discounted. You don't have to go out and buy tons of supplies to make something adorable.
Look for heavily discounted items year-round. If you are like me, you can't pass up a great deal. When you see those inexpensive items that you think you may use later, snatch them up! You can always find a way to use them.
Make your wreath your own. These ideas are great guides for you. You don't have to follow and make them just like the photos. Go crazy and add some different colors or materials. Make something special that you love and that is all that matters.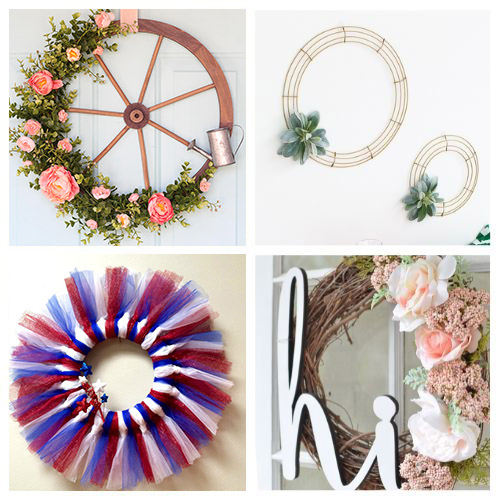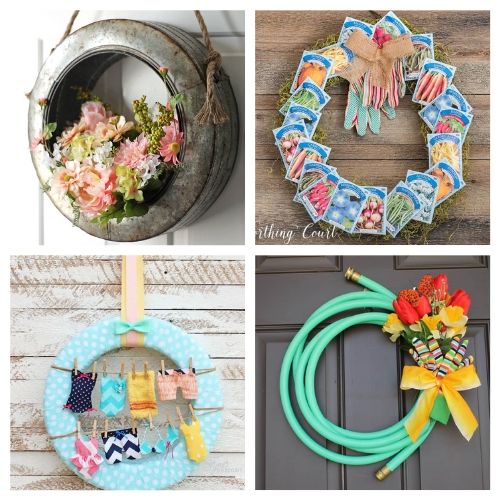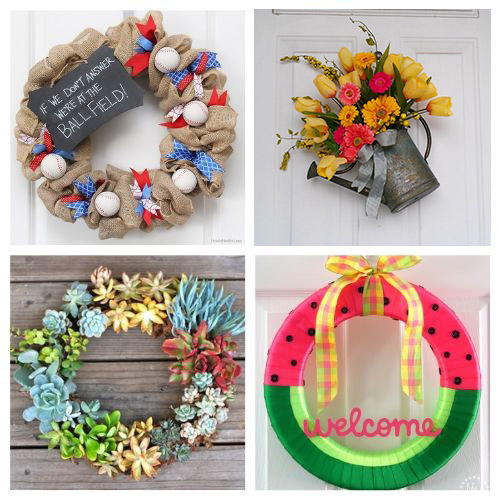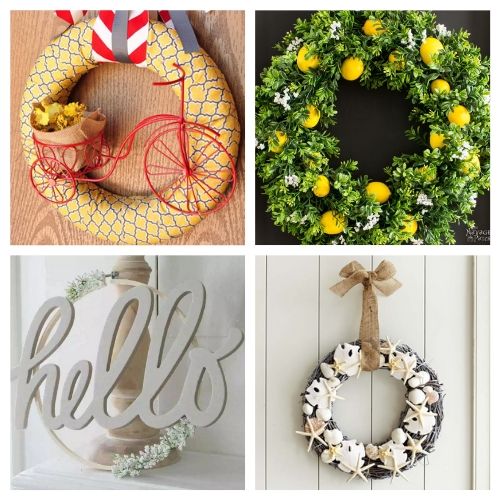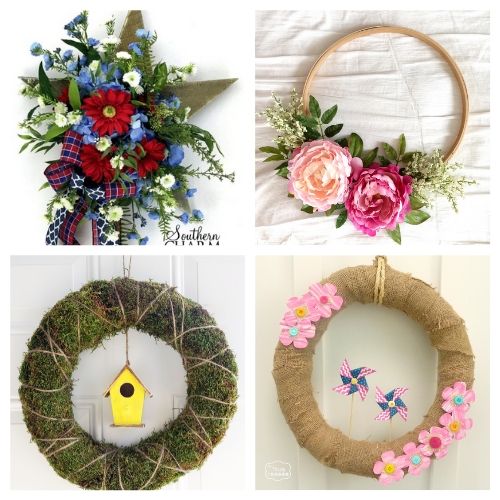 Which wreath are you most excited to make?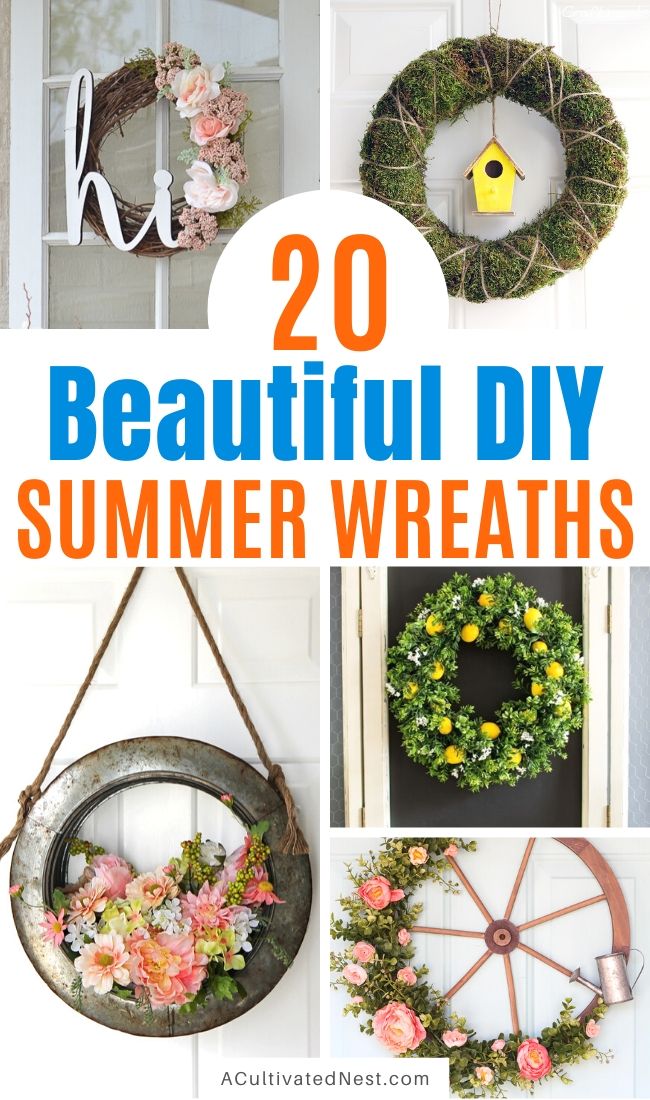 You might also be interested in: 15 DIY Beach Inspired Home Decor Projects