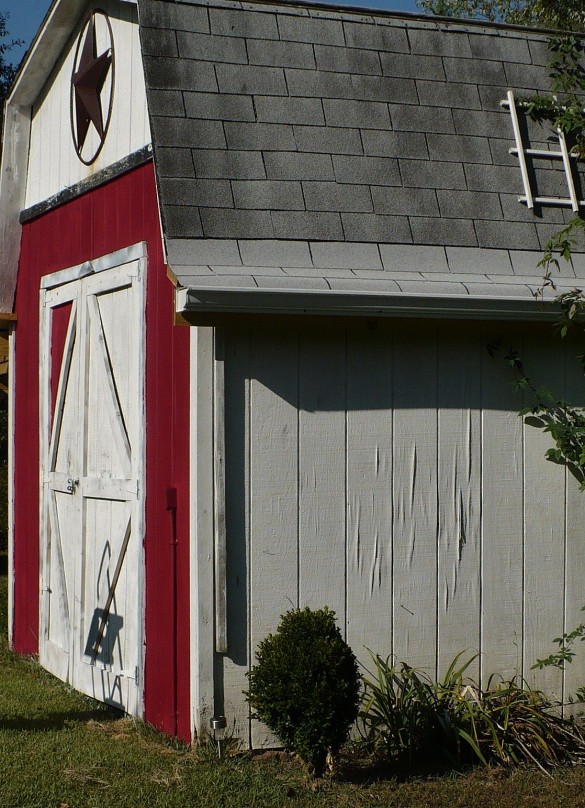 Disclosure: This post may contain affiliate links to Amazon and/or Etsy, which means that I may earn a small commission from some of the links in this post. Please see our Disclosure Page for more information.
So I chose a color for the barn. It's called…."Barn" 🙂 by Martha Stewart. I figure she knows about barns and I didn't have time to go through my usual routine of testing color after color.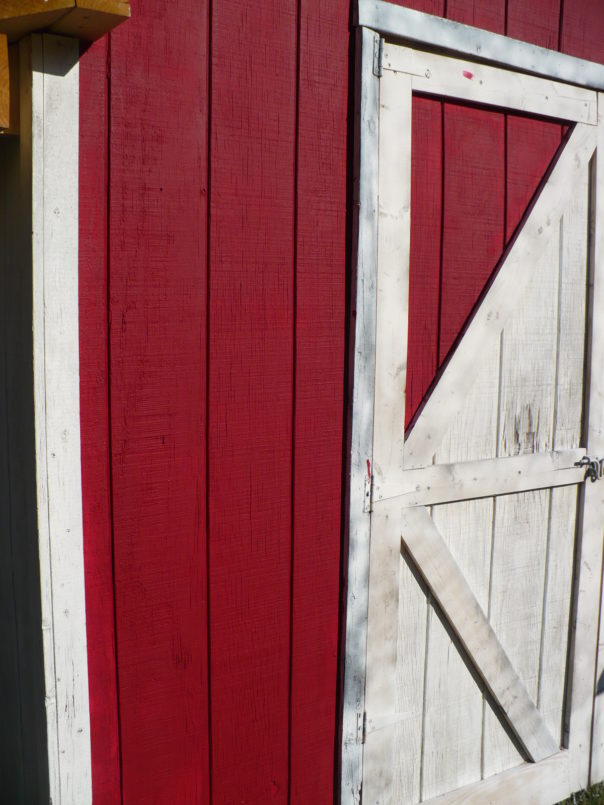 So far I love it. I'm trying to get as much of the barn done as I can because it's supposed to rain every day next week. It's slow going since my summer help is in college and busy. The trim is going to be white. So it'll be red with white trim and I don't know what color I'm going to paint my tin star.
Fall is a great time to plant in the south so I'm also working on my inside fence border that I started at the beginning of summer. I planted this Little Gem Magnolia. It's supposed to stay compact and small and I love the idea of having Magnolia leaves to use for wreaths and other decorating projects!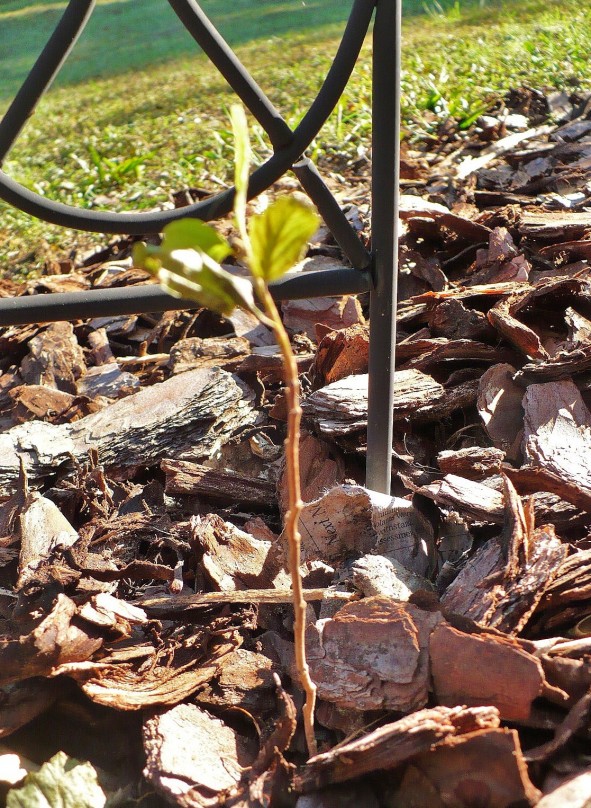 This is my $8 witch hazel plant that I bought from ebay. For some reason I thought it would be much bigger or at least thicker. But the guy has good feedback so I'm hopeful.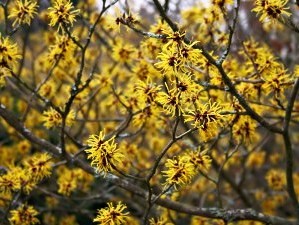 Witch Hazel hazel has beautiful yellow flowers (sort of like Forsythia), is supposed to be moderately drought resistant and adds fall/winter interest to a border. I'm sure everyone has heard of witch hazel astringent and and they used to use the branches as divining rods to find underground water. It's an extremely useful plant to have in your landscape.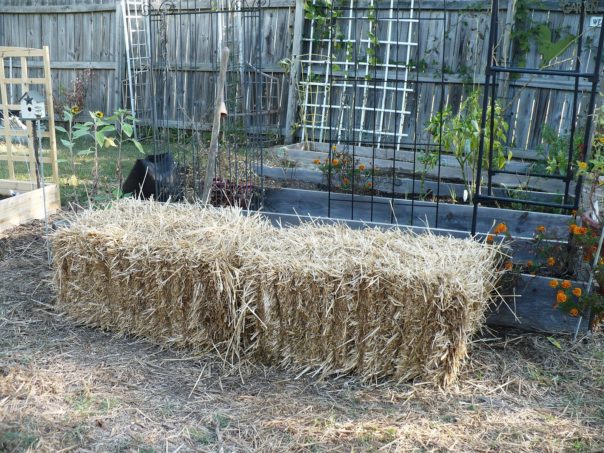 I'm also cleaning up and getting my raised beds ready for some garlic and onion sets I'm going to plant. The hay is mainly for the paths inbetween the beds and to cover my strawberry bed.  We have some other raised beds to make – lots to do to be ready for spring planting!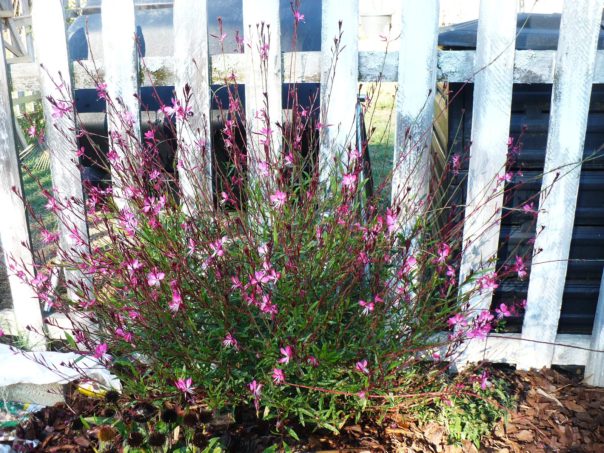 Some things that are still blooming:  Wish I would find the tag for this flower. It's a pot of something I bought on clearance at Lowe's at the end of August. It's just gorgeous and I'd love to have more. Anyone know what it is?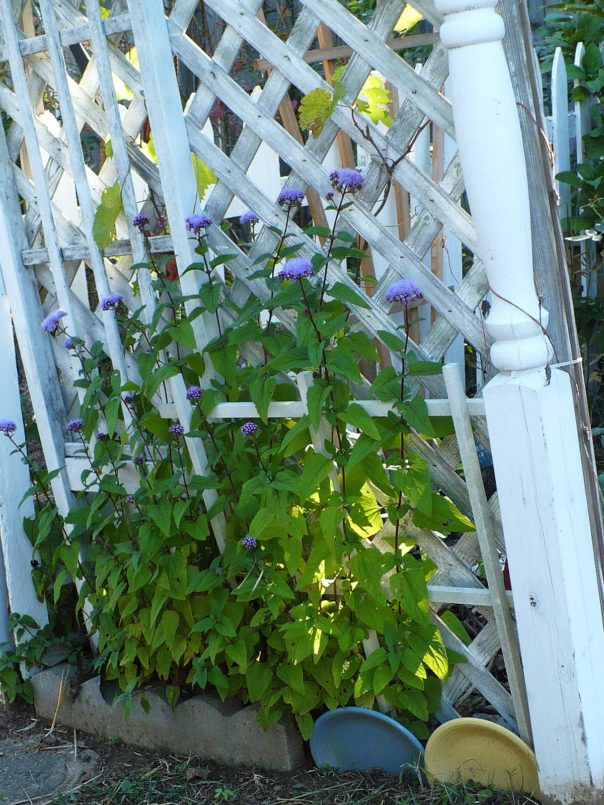 Forget what these are called but I got them from a neighbor. Wish I'd known they are invasive when she passed them on to me! I've spent 10 years trying to get rid of them and I've now given up and am just going to enjoy them.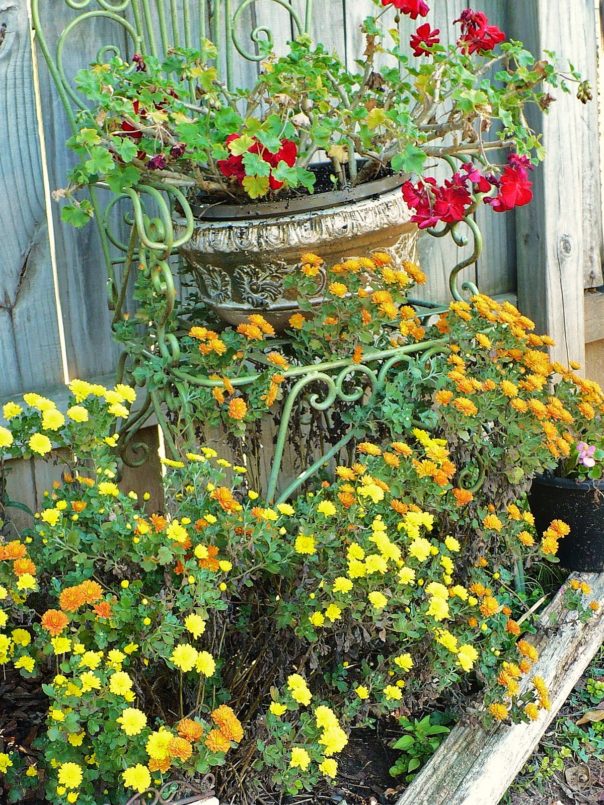 All my planted mums are now flowering!
I'll be taking a break from blogging as I have lots to do in the garden right now.