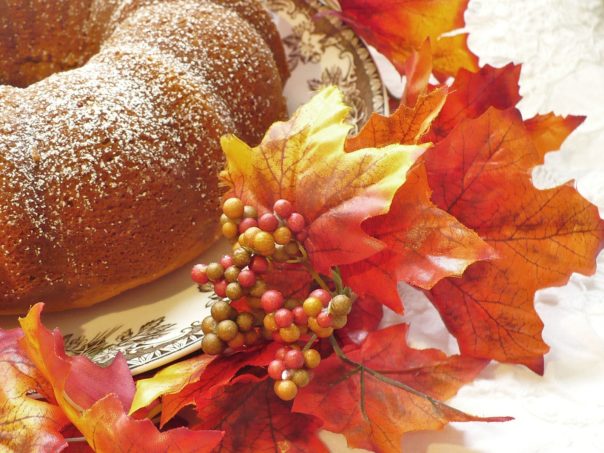 I've been baking a lot of treats since it's been so cool and rainy lately. I have to say that we love anything with pumpkin in it and I bake pumpkin treats all year long. But there's just something about fall and pumpkins – they really are just so perfect together.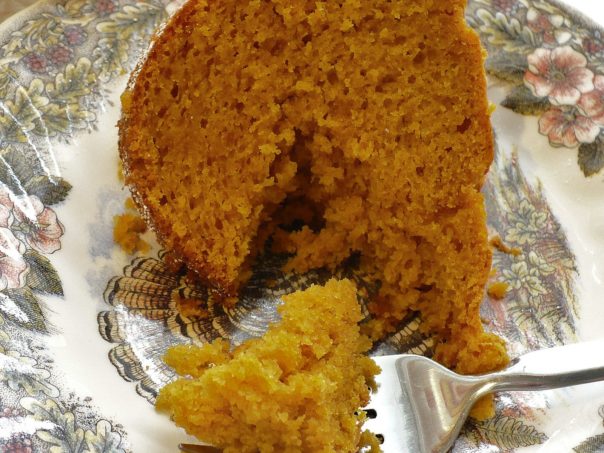 Yesterday I made Pumpkin Cake and I thought I'd share the recipe with you since it's  so quick and easy (and since I realized I haven't posted in a week) 🙂
PUMPKIN CAKE
Disclosure: This post may contain affiliate links to Amazon and/or Etsy, which means that I may earn a small commission from some of the links in this post. Please see our Disclosure Page for more information.
1 box yellow cake mix
1 15 oz can  solid pack pumpkin puree
1/2 cup white sugar
3 eggs
1/2 cup water
1/2 cup oil (I use light olive oil but any vegetable oil is ok)
1 tsp pumpkin pie spice
Pre-heat oven to 350 and prepare a bundt pan by lightly spraying with vegetable oil spray.
Place all the ingredients into a bowl and mix for 2-3 minutes. Batter will be thick but smooth.
Pour into the bundt pan and place into the oven.
Bake at 350 for about 45 minutes or until toothpick inserted comes out clean. Let cool  and invert on to a plate then dust with powdered sugar or your favorite frosting/glaze. A thin cream cheese frosting drizzled over it is good!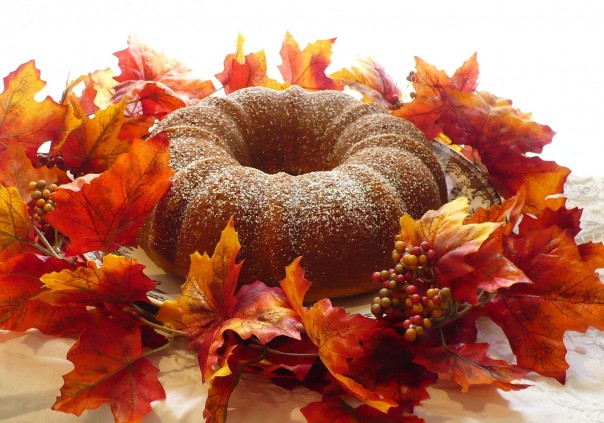 I froze half of the cake. I wrap in plastic wrap and then foil. It keeps in the freezer for several months. It's so handy having something homemade in the freezer that you can pull out for unexpected (or expected) company.
Also, I always stock up on the box cake mixes when they're on sale. I can and do make cakes from scratch but sometimes I don't feel like it and also my daughter and husband wouldn't make a cake from scratch. So it's good to have the box mixes on hand so that they can bake when they feel like it.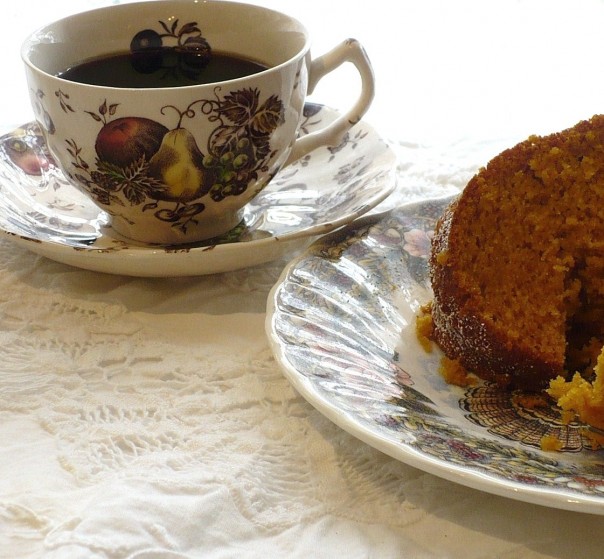 Enjoy and have a great weekend!