Love apples but don't have room for an apple tree in your yard? Grow a Columnar Apple tree in a pot!  They're apple trees that are easy to grow in pots! I do have a mini orchard in my backyard but I was fascinated by the idea of these fruit trees a few years ago and ordered two from Stark Bros.com (there are lots of other places that sell these trees).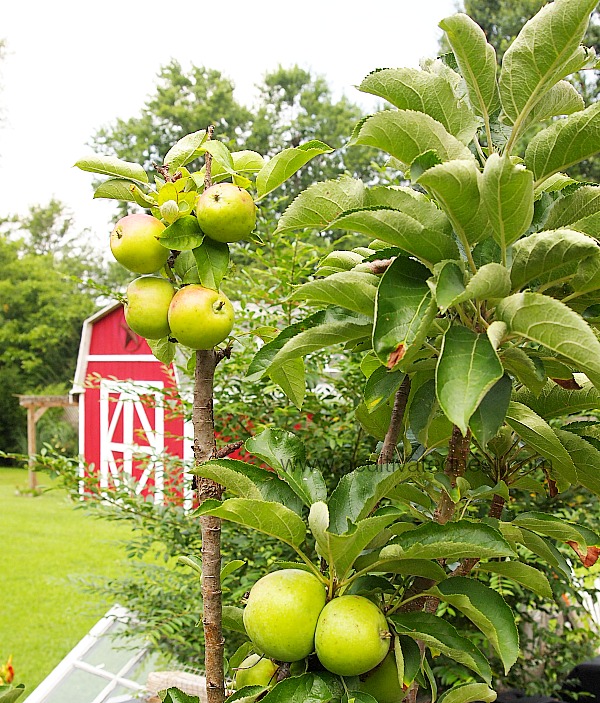 Apple Trees That Grow In Pots
Disclosure: This post may contain affiliate links to Amazon and/or Etsy, which means that I may earn a small commission from some of the links in this post. Please see our Disclosure Page for more information.
These trees are created to mostly grow up (like columns) not out so they're perfect for a patio, balcony, urban garden or any space where you don't have room to grow even a dwarf variety of fruit tree. They fruit on the main trunk on spurs, but if you let some of the side branches grow you get a sort of tall apple bush!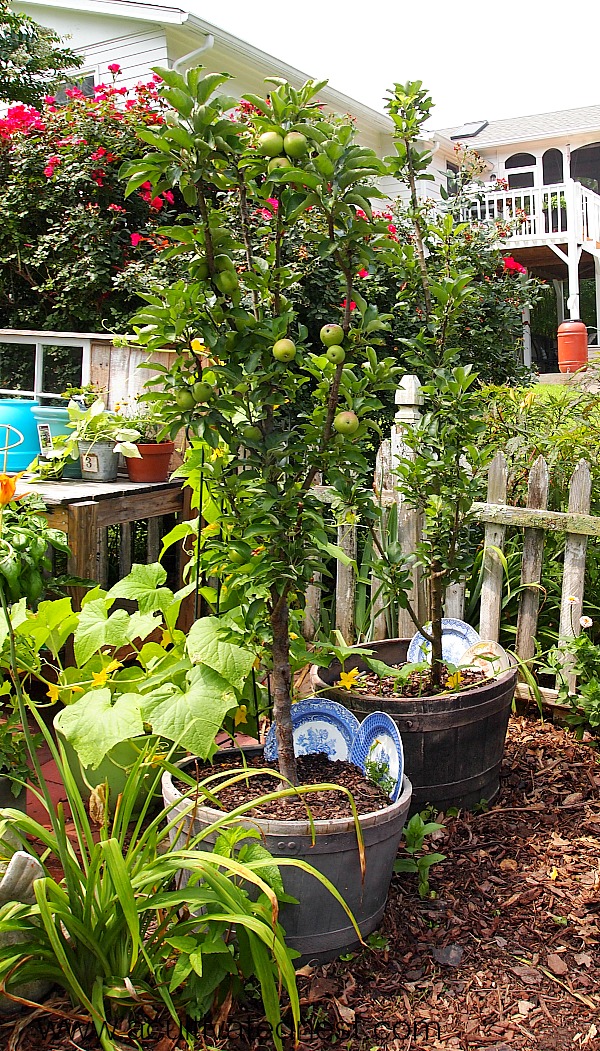 These grow between 7′-9′ tall and you can plant them in the ground but they do well in whiskey barrels. I bought mine several years ago and these are not self-pollinating. I don't know if they offer a variety that is these days. But that's something to remember. If it's not self-pollinating you'll need two. I've had these for about 4 years (when you first get them they just look like sticks!)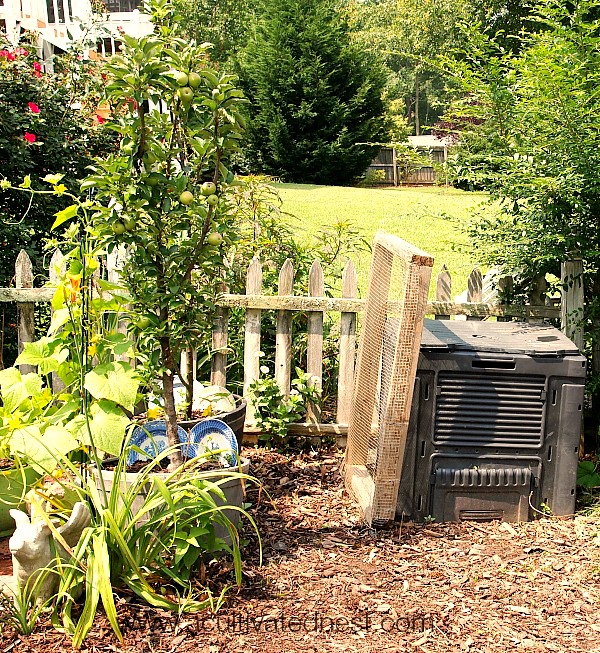 I was using them as a screen to block the view of the compost bins (there are 3 in a row) since we had a seating area to the left of the trees.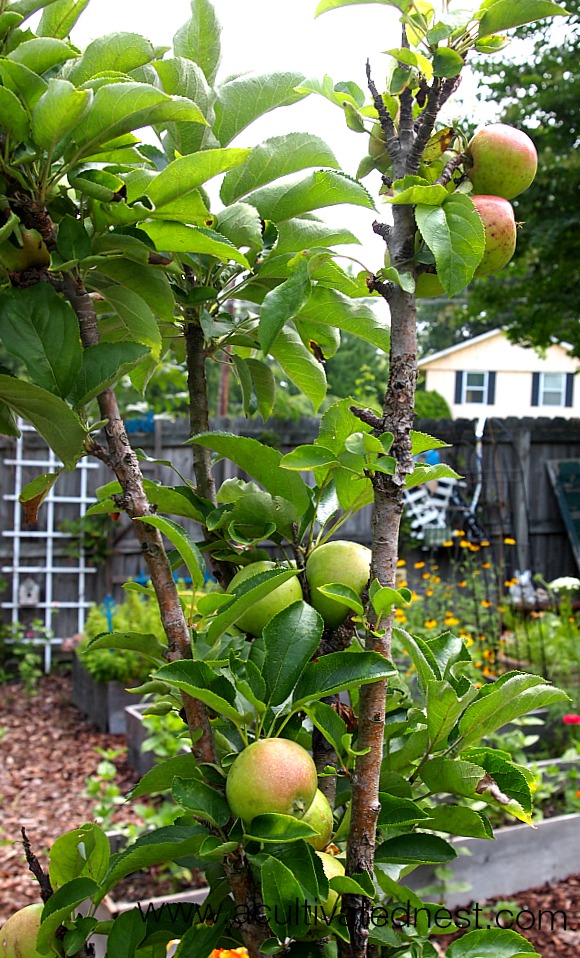 But now I'm just glad that I'll have some apple trees that produce when we move! I can't remember what varieties my two apple trees are. But if you're interested in this type of tree you can search Columnar fruit tree .
You can get other varieties besides apple like plum, cherry, peach, pear etc!
You May Also Be Interested In: My Tips For Growing Bigger Better Tomatoes!