With the weather getting hotter and hotter it's important to stay hydrated! I'm really loving the infused waters I've been drinking all summer. Here's a new one – strawberry lime basil! I have a ton of basil growing in containers and in raised beds plus strawberries are in season so those two ingredients were just naturals. The lime gives it a refreshing citrusy flavor. Give it a try – it's a delicious way to get your daily water requirement in!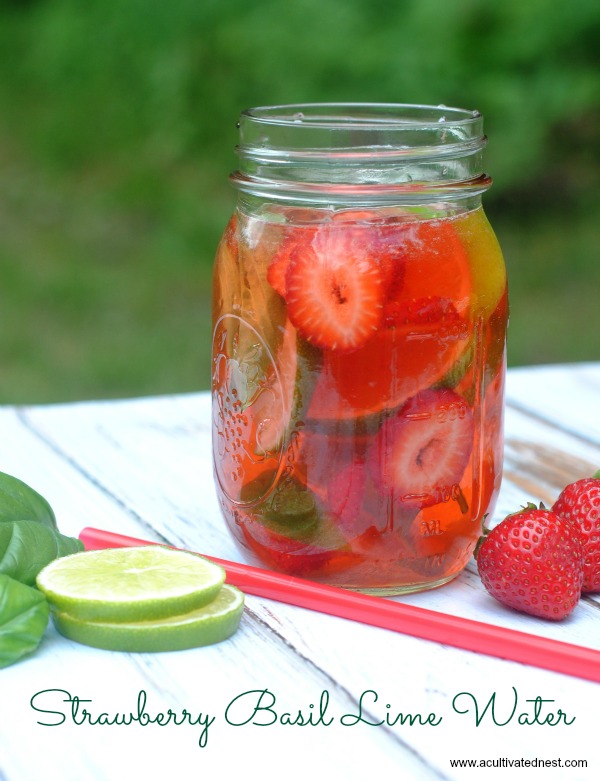 Wouldn't this be pretty to serve your guests for the 4th of July!
Prep time is short but for best flavor they do need to steep for a while. Overnight is ideal but at least a few hours if you can't do the overnight steep.
Strawberry Lime Basil Infused Water Ingredients
1 16 oz. canning jar
3-4 fresh strawberries, halved
¼ cup fresh basil leaves
3-4 lime slices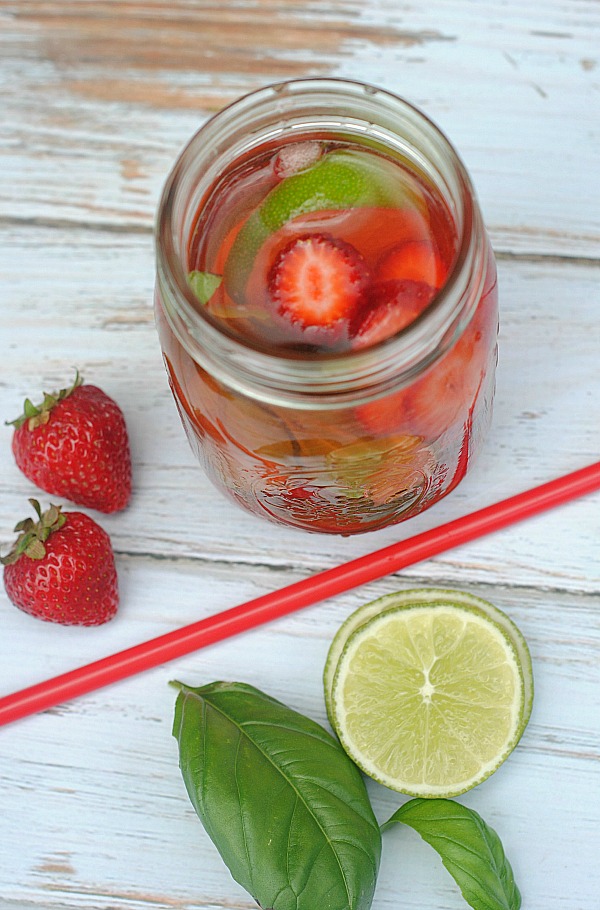 Directions
Add all the fruit to the canning jar and use a spoon or a fork to gently mash the fruit and leaves down – this will let the juice out to infuse your water (it's called "muddling"). You can strain them out later or leave in – it's up to you.
Next, fill the jar with filtered water, place the cover on and refrigerate overnight for the best flavor.
I strain mine and then I add some more fresh sliced strawberries, lime slices and basil (looks prettier if it's not just you drinking it).
**If you'd prefer to use a larger or smaller canning jar, simply double or cut the recipe ingredients in half and refrigerate overnight.
***This will keep about 2 days in the fridge.
These infused waters really taste as great as they look. Plain water can get boring so give this a try!