I have a ton of little hotel bar soaps since my husband travels for work (and feels compelled to bring them & shower caps  home)!  So I was looking for a way to use them up and found that lots of people were making liquid hand soap from bar soap.  So I thought why not give it a try.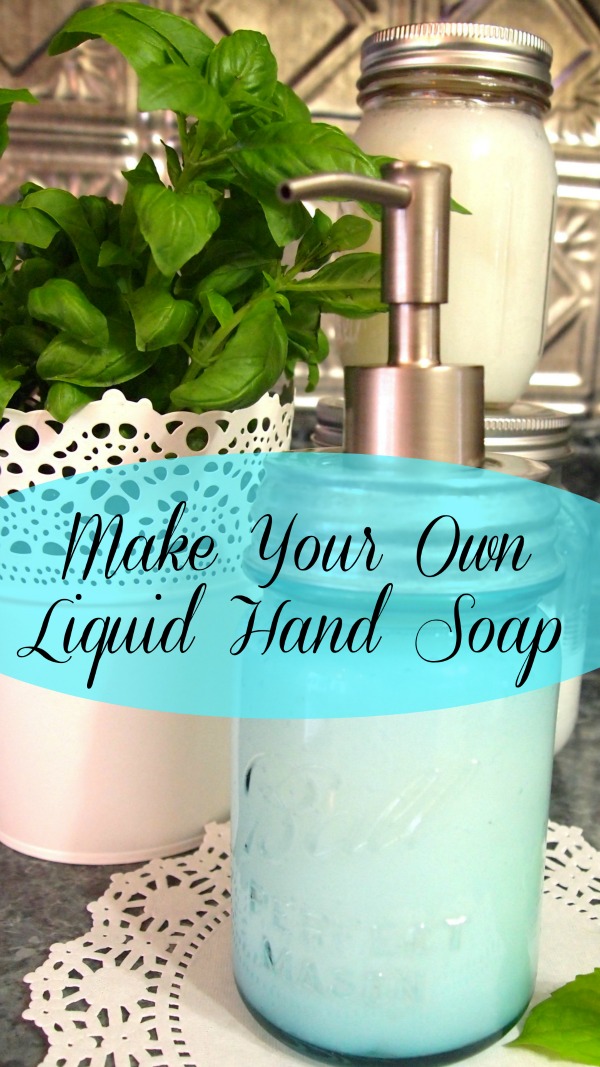 I read a lot of tutorials before trying this and what I learned is that what type of soap you use affects the outcome and don't make this if you're super picky about your liquid soap! I've never read so many mixed reviews on a project. Some people had great results and loved it and others didn't!
Disclosure: This post may contain affiliate links to Amazon and/or Etsy, which means that I may earn a small commission from some of the links in this post. Please see our Disclosure Page for more information.
Apparently Dove doesn't work all that well (although one post I read said to just leave out the glycerin) and Ivory works really well. So making liquid hand soap from bar soap can be  a trial and error kind of  project. But since the soap was free I decided to try it and happily  it worked just fine for me.
Liquid Soap Recipe:
1 cup grated soap flakes
10 cups of water
1  tablespoon of glycerin
10 drops of Tea Tree Oil (or other essential oil)
I used Tea Tree Oil because it has antibacterial, antimicrobial and antifungal properties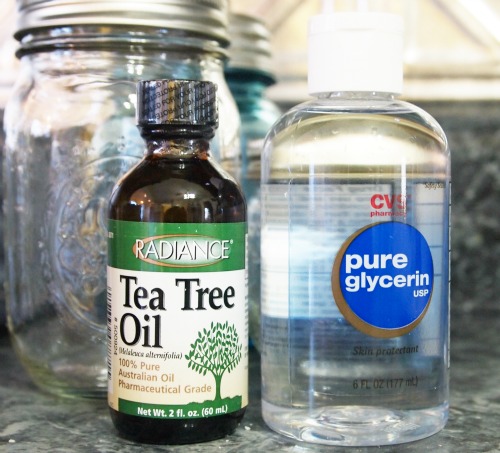 I used my CVS Extra Care bucks so it hardly cost me anything  and found both the Tea Tree Oil and glycerin there. All healthfood stores a carry essential oils and Michaels has glycerin (probably Hobby Lobby too but I didn't' check there). Use your coupons and you could be making liquid hand soap for pennies!
Directions:
First I used my cheese grater and grated 1 cup of soap into flakes. You could also so a food processor.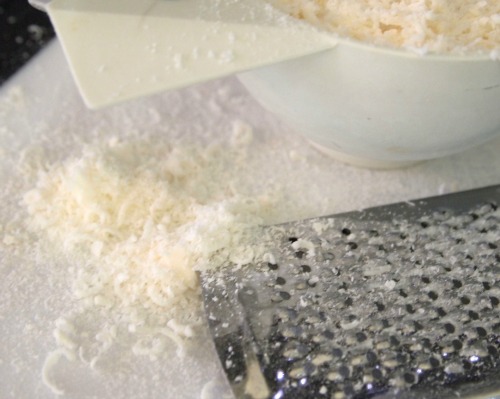 I used tap water so I started that boiling while I grated my soap. Some people used distilled water.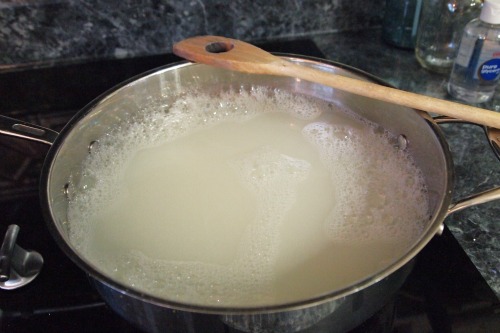 After my water had boiled for a few minutes, I added the soap flakes and glycerin and reduced  the heat to med-low.  Stir until the soap flakes are dissolved.  When cool – add your Tea Tree Oil.
It started to thicken after a few hours but I let it thicken overnight because some people had mentioned that the consistency was runny or slimy initially.
Leaving it overnight seemed to do the trick!  I fluffed it up with my mixer before using a  funnel to put it into my ball jars (some people used their blenders to fluff and some people didn't think it needed fluffing).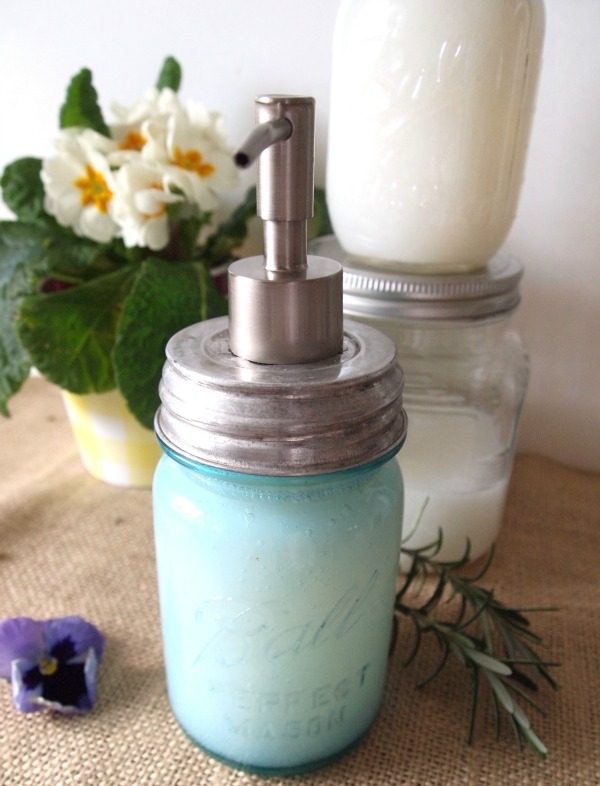 It's  not a sudsy type soap if suds are important to you (you can add a few squirts of commercial hand soap if you want suds).
We're really happy with how it turned out and I'll be making liquid hand soap from now on instead of buying it as long as I have free bar soap!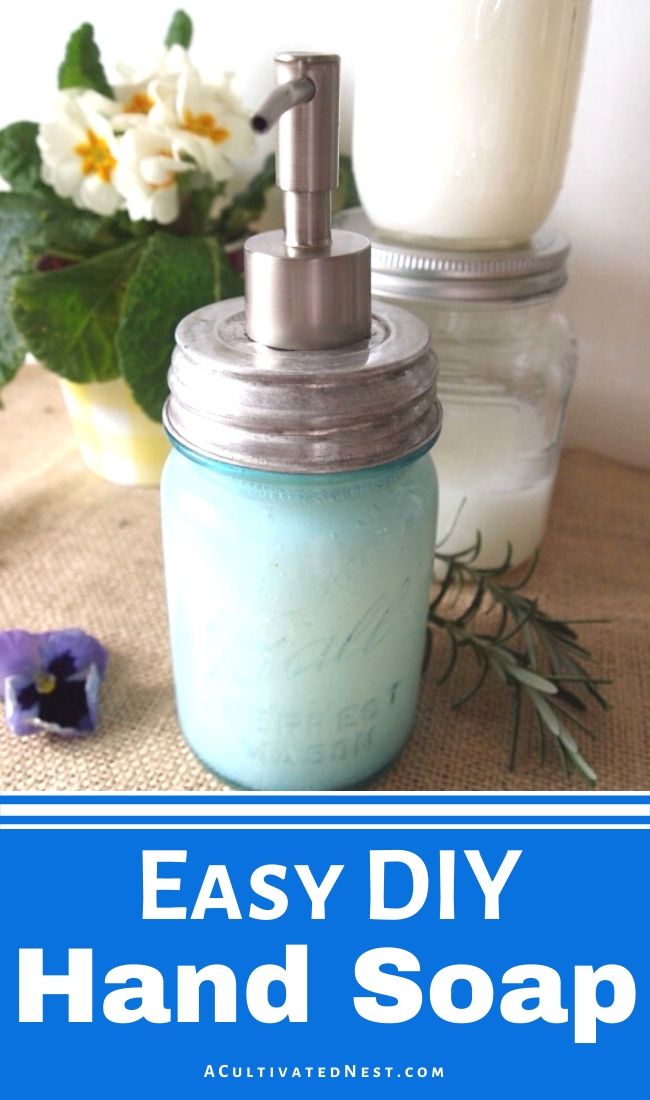 You may also like: DIY Liquid Dish Soap