If you have ever worried about the chemicals that are in your home cleaning products, then you have likely decided to try making your own. With items like sulfates, formaldehyde, and triclosan in many cleaning products, it's no wonder so many have turned to making their own at home. Homemade cleaning products let you have control over the ingredients, as well as keep your cleaning costs down. One common cleaning item that we use daily is dish soap, and luckily, making your own DIY Liquid Dish Soap is really easy!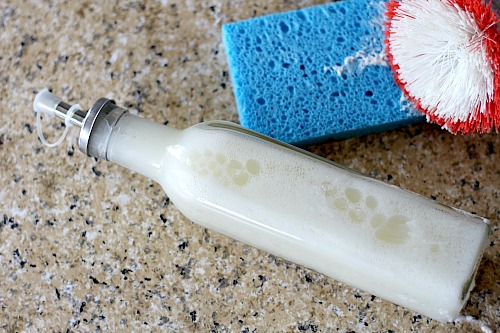 Disclosure: This post may contain affiliate links to Amazon and/or Etsy, which means that I may earn a small commission from some of the links in this post. Please see our Disclosure Page for more information.
When you make your own DIY liquid dish soap you still want it to have 3 features found in commercial dish soap- effective grease/grime removal abilities, disinfecting properties, and of course a great scent. This tutorial fits the bill on all of those, including the pleasant herbal aroma!
DIY Liquid Dish Soap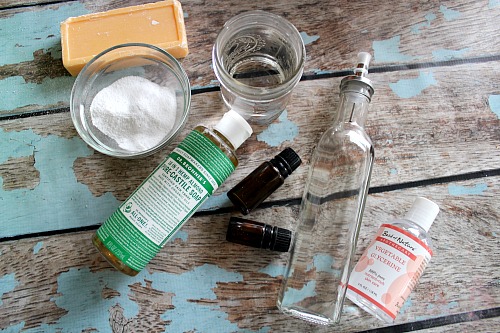 You will need:
¼ cup grated mild soap (I grated a bar hand soap I had)
1 ½ cups distilled water
¼ cup unscented Castile soap
1 teaspoon glycerin
2 teaspoons super washing soda
20 drops lavender essential oil
10 drops rosemary essential oil
You will also need a pretty glass* pump jar or a bottle to hold your dish soap. The one pictured is a plain oil/vinegar dispenser that also works perfectly as a soap dispenser. You could also get a soap pump dispenser lid to put on a Mason jar that you already have.
*I recommend glass to store items with essential oils as the oils can eventually break down plastic. It also doesn't hurt that glass containers look pretty sitting on your counter!
Directions: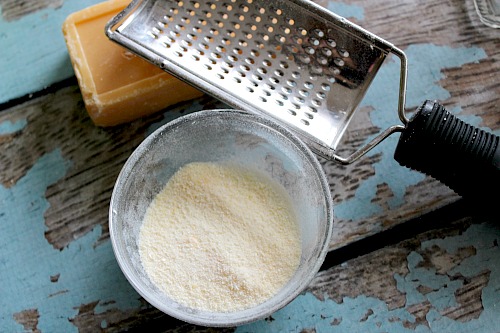 1. Grab a bar of your favorite gentle hand soap and use your grater to grind up ¼ cup of soap.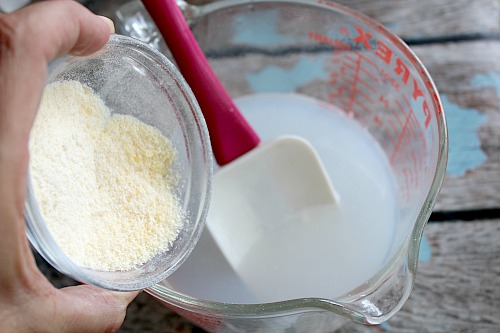 2. Heat water in a heat safe container for 2 minutes in the microwave. I like to use my glass measuring cup because it has a lip and makes it very easy to pour into the container when I'm done.
3. Gently stir in soap powder, Castile soap, glycerin, and super washing soda to combine well.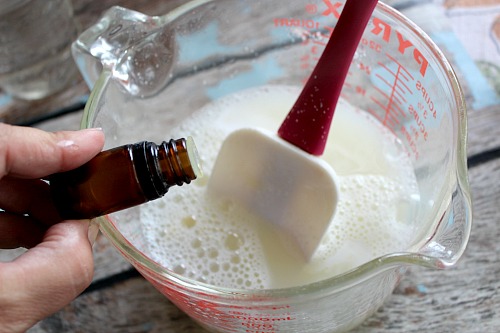 4. Add in your essential oils and stir. You can add more or less drops of the oils than my suggestion, depending on your preference.
5. Allow mixture to cool and thicken a bit.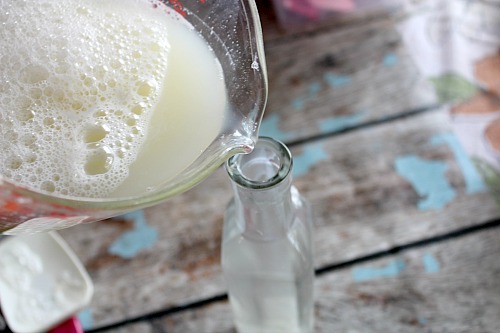 6. Carefully pour into your glass dispenser and replace the top.
Use your DIY liquid dish soap as you normally would any store-bought dish soap!
Have you ever made a DIY liquid soap before?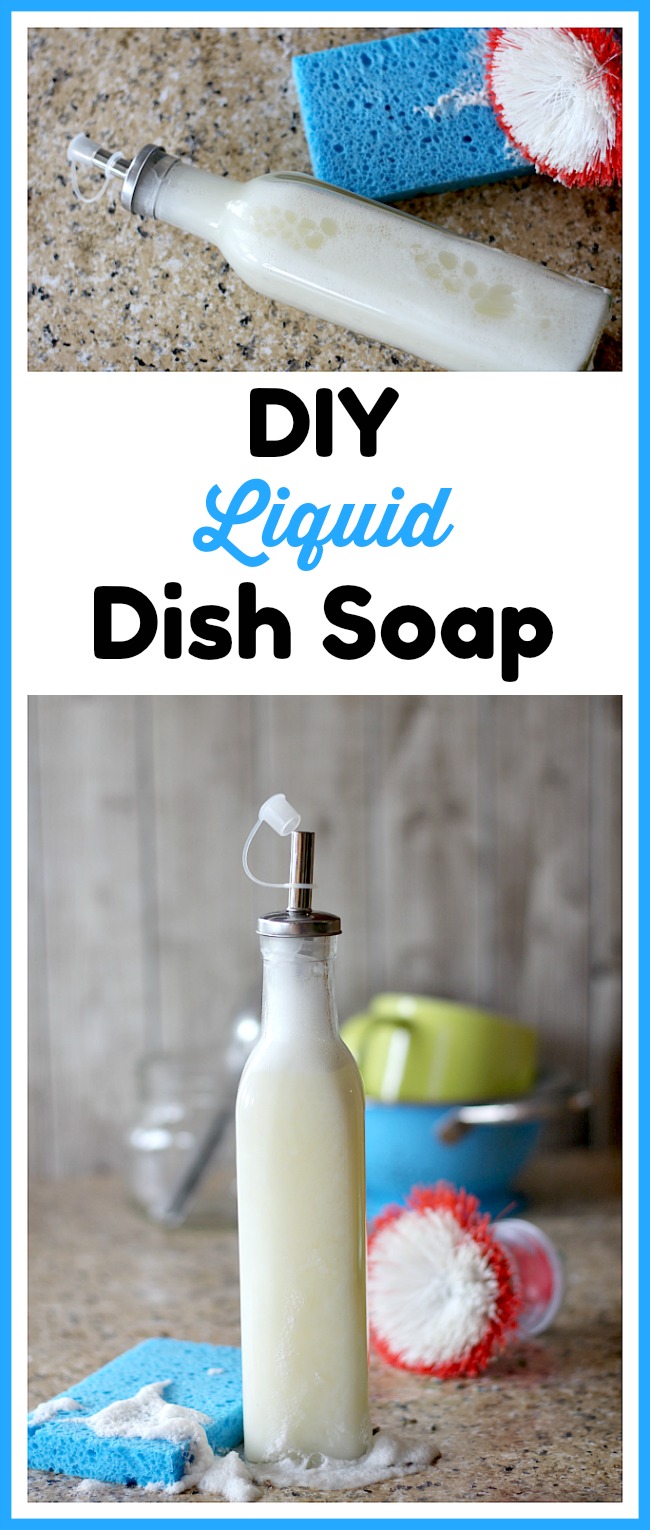 This post contains affiliate links to Amazon. Please see our Disclosure Page for more information, and thanks for supporting this site!
  About Jody: I am a Florida girl through and through living the semi-country, small town life.  I am making my way through it with my amazing hubby, 2 beautiful kids, 2 of the best Dachshunds to ever walk the face of the earth, massive amounts of coffee and a whole lot of Jesus.  I homeschool, craft, cook, scrapbook, garden, raid the thrift shops, snap 1,000's of photos, and read when I can grab a spare minute (which is rare). You can find me blogging at Simply Southern Sunshine.
You might also be interested in: DIY All-Natural Soft Scrub Cleaner