We had such a gorgeous weekend that I spent some time working outside cutting back things, pulling up weeds and making a pretty little spring garden in a window box for the barn.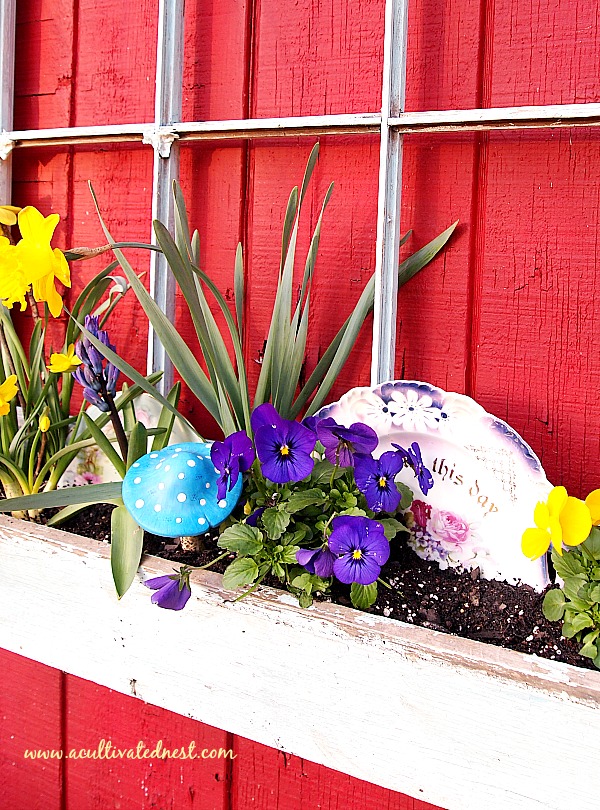 Disclosure: This post may contain affiliate links to Amazon and/or Etsy, which means that I may earn a small commission from some of the links in this post. Please see our Disclosure Page for more information.
Have some fun with your window box! You don't only have to plant flowers!
How I Made My Spring Window Box
Materials:
Potting Soil Mix
Spring Blooming plants (choose ones depending on the location of your window box sun vs shade plants)
Select plants of different heights
Plastic to line your window box
Optional: Plates, ceramic mushrooms, anything to add a bit of whimsy
Directions:
1. Line your window box with some plastic (I used a Target shopping bag, garbage bags are good too) and add holes if you have drainage holes in your window box.
2. Fill your window box with potting soil mix to about an inch or 2 from the top (you'll add more soil after you plant your flowers)
3.. Most potting soil has fertilizer mixed in but if not you'll want to add some to the dirt like Oscomote or use a liquid fertilizer when you water later on
4.  Lay out your plants in your container until you have them the way you want
5. Take your plants out of their containers and gently loosen the roots and plant.
6. Add additional dirt so that the root system is totally covered
7. Water your newly planted Spring Window Box!
I used two vintage plates that had seen better days, some violas and a few spring blooming flowers from the grocery store in my window box (I'll plant them in the yard when they die since in my zone they will come back next year).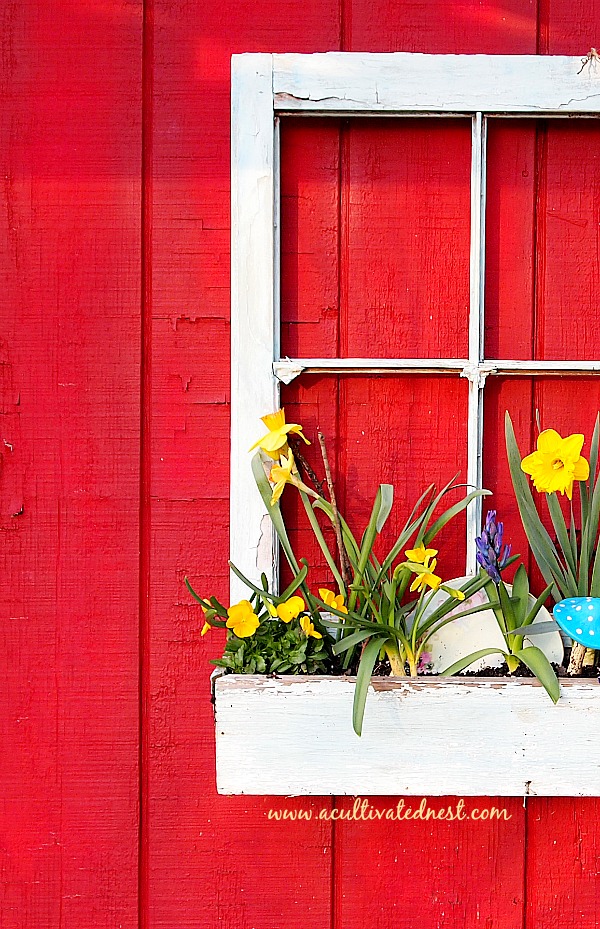 This is planter that my husband made for me from an old window and some scrap lumber.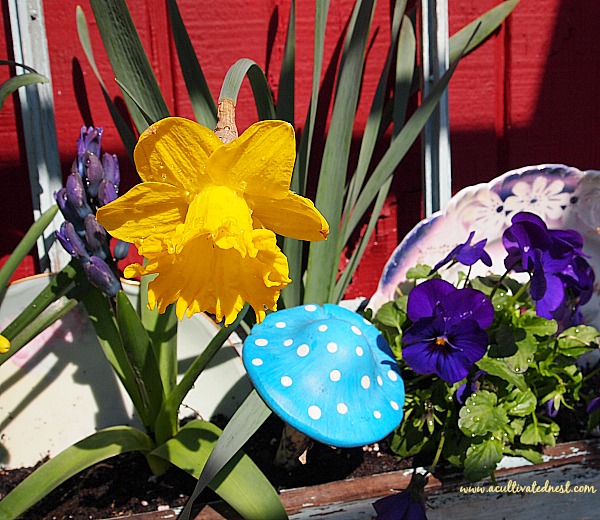 I love mixing in some fun elements in my gardens – especially plates!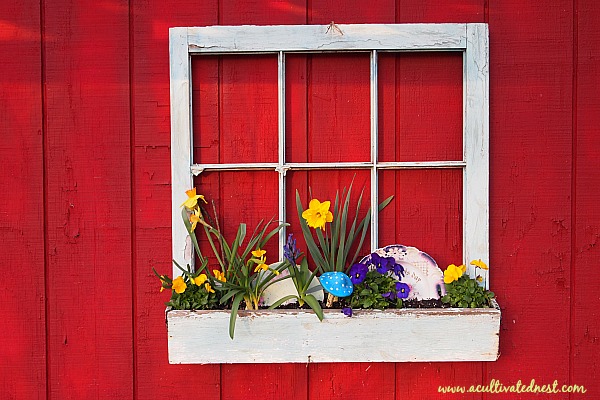 My red barn is one of my favorite things in my yard and I thought it deserved a bit of prettying up with some Spring flowers.
Hope you all are seeing signs of spring where ever you are!