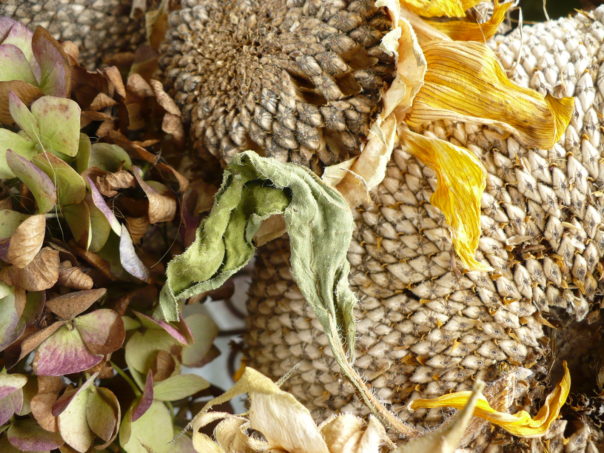 I grew lots of sunflowers this summer. Mammoth ones and small ones.  I grew them because they're such happy flowers.  I don't think anyone could not smile when seeing a sunflower. But I also grew them to use in my fall decorating (and for seeds for the birds and little critters).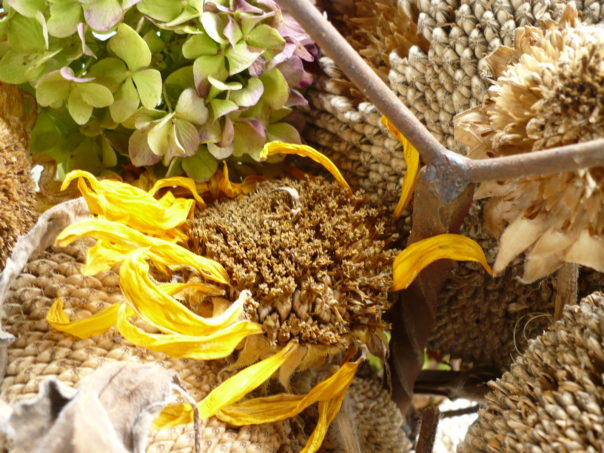 Disclosure: This post may contain affiliate links to Amazon and/or Etsy, which means that I may earn a small commission from some of the links in this post. Please see our Disclosure Page for more information.
Last year I went to a farmer's market where someone had shellacked the heads to sell for indoor decoration. I didn't  shellac mine since I want to use the seeds later for the birds  (no one likes sunflower seeds here so we don't grow to eat them – but you could).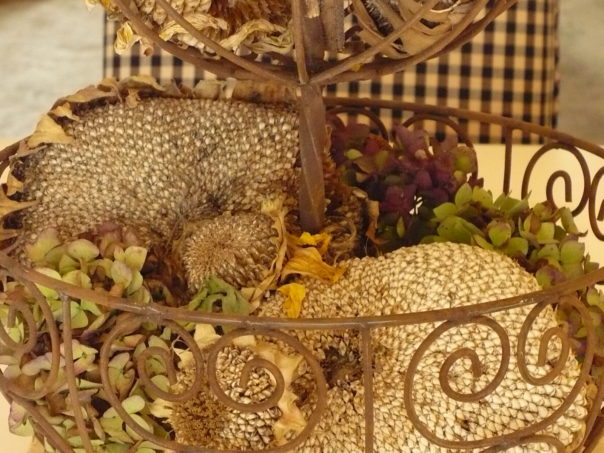 I just love the mix of sunflower heads with some hydrangeas from my garden. Homegrown decorations!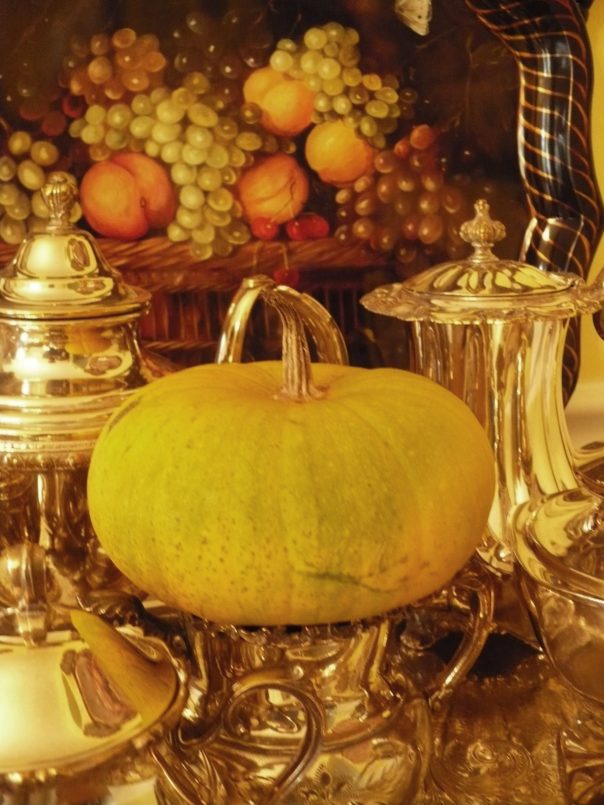 The farmer's market also sold mini pumpkins and decorative gourds for decoration. Also shellacked – I guess the shellacking helps preserve them. This was one of two that I grew this year. It was not a good year for my pumpkins. Last year I grew a lot of mini ones which I find easier to grow in my Georgia climate than the big ones.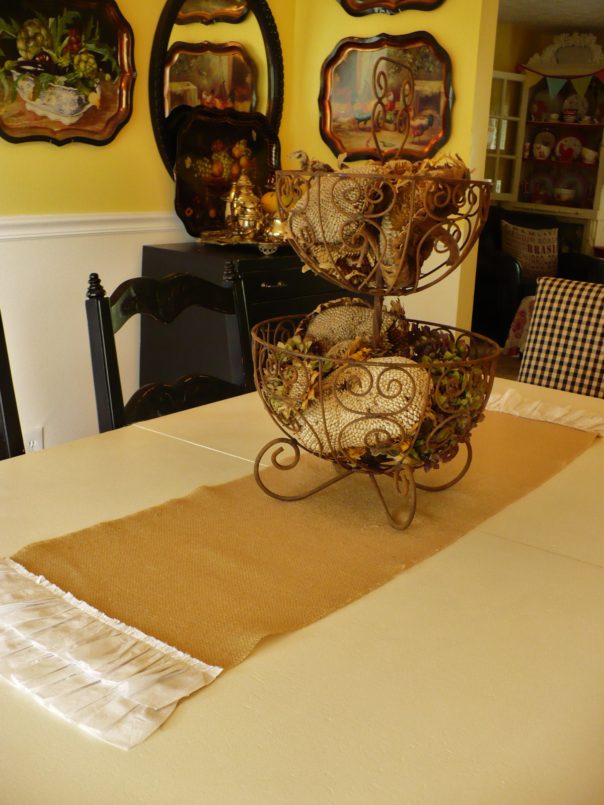 The two-tier wire basket is from Goodwill – $5.95. It looks brand new! I've gotten a couple of really nice things at Goodwill lately. Mostly I try to stay out of there because there's always something I could bring home:)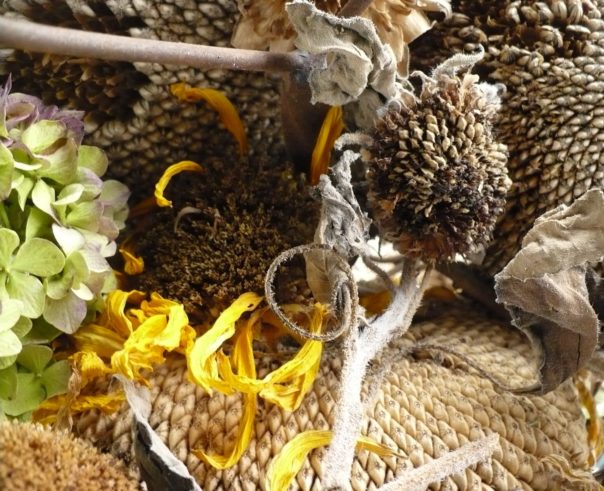 I'm blessed with thrift stores that are generally really good. They are my #1 budget decorating option since I don't go to garage sales.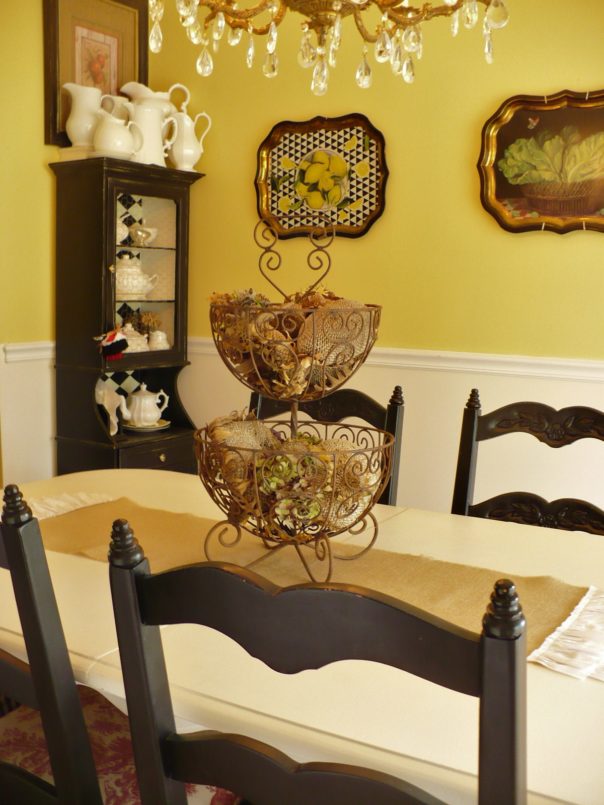 A package or two of sunflower seeds costs under a $1.00 (I got mine at Dollar General and I think they were 10 cents each). That's a lot of bang for a few cents.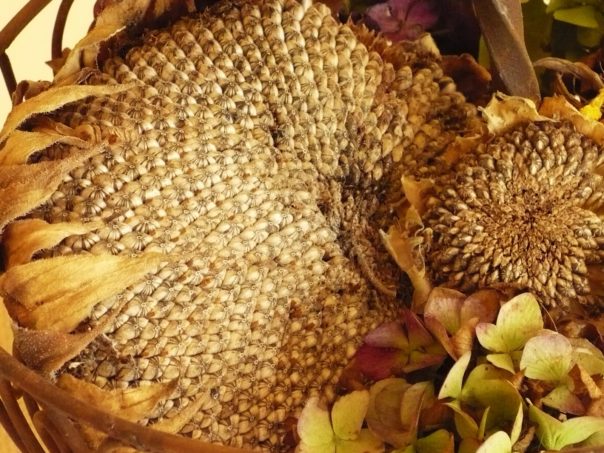 In a few weeks I'll take the seeds out or maybe I'll just lay the heads outside for the birds.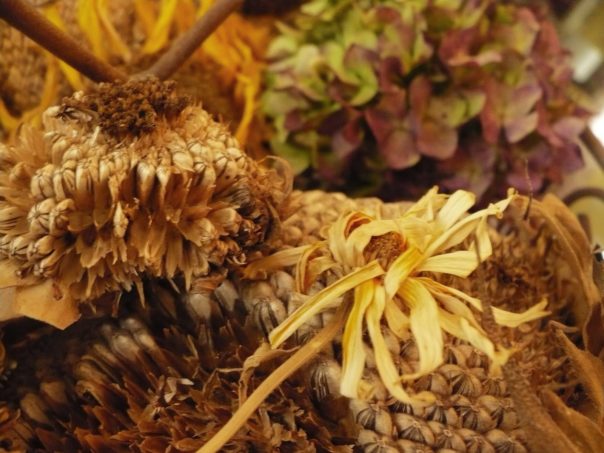 I just think the heads are so gorgeous!