I took down my Valentine's Day decorations the other day and started a little bit of spring decorating (I'm so ready aren't you).  I thought I'd share a few photos of one corner of my living room with you today.
I love this white pitcher and use it all the time! I put a mix of yellow and green faux flowers in it for some spring time color.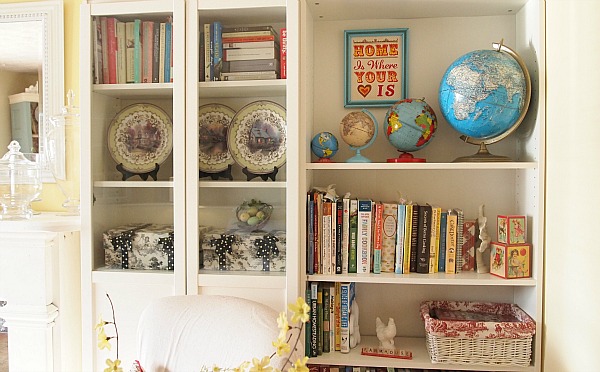 Disclosure: This post may contain affiliate links to Amazon and/or Etsy, which means that I may earn a small commission from some of the links in this post. Please see our Disclosure Page for more information.
I'm very happy with my Ikea bookcases! I love having a whole wall of bookcases and since some of the cases have doors, I've got more than enough storage now.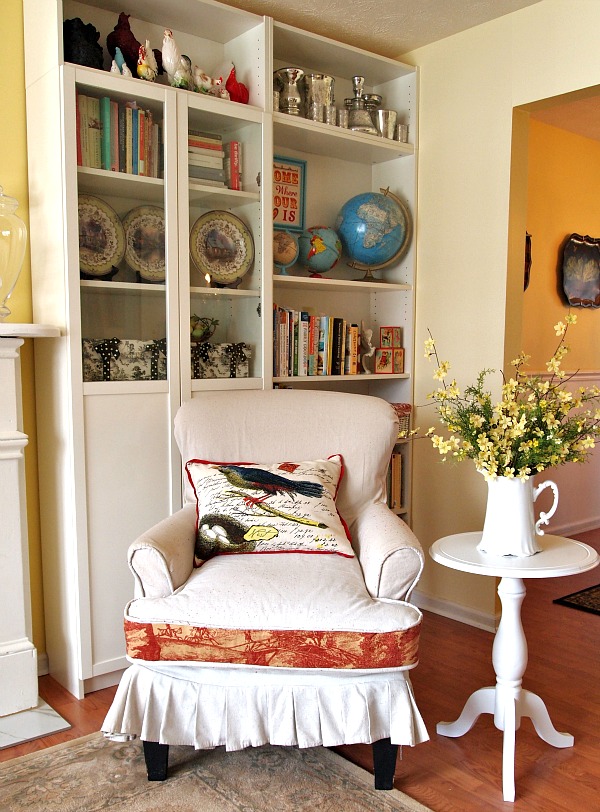 This is the chair that I slipcovered back in 2011 (you can read all about it here if you missed it). It's my one and only, never to be repeated (I think) slipcover.  I.am.not.a.smeamstress! But I do think that I did a pretty decent job for someone that doesn't sew beyond straight line stitching and I would encourage you to give it a try.  I've come to look at the slipcovering process like painting my kitchen cabinets or child birth. Painful while you're doing it but you're so happy with the outcome!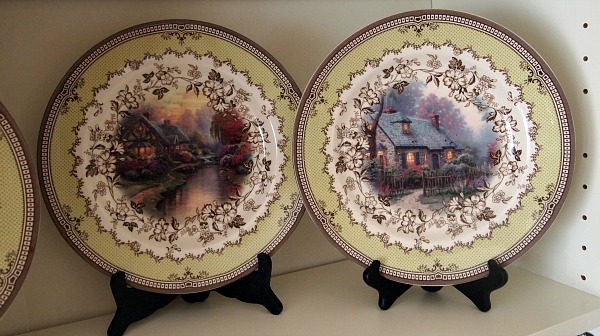 I had some brown transferware pieces on this shelf during the holidays and changed them out for these cottagey Thomas Kinkade  plates.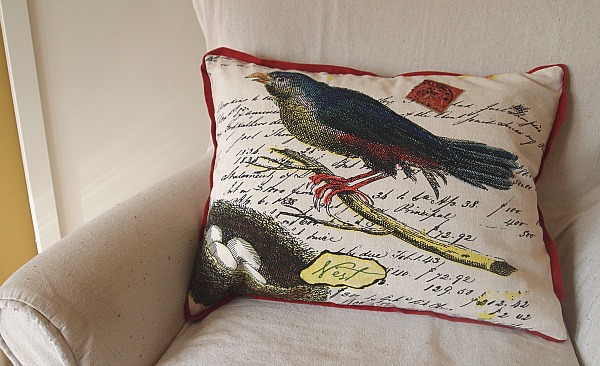 A new bird & nest pillow from TJMaxx for spring. I love changing out my pillows! Sometimes I make my pillows, some I've found at the thrift store, some I buy. It's really one of the easiest and most affordable ways to update your decor. Instant makeover!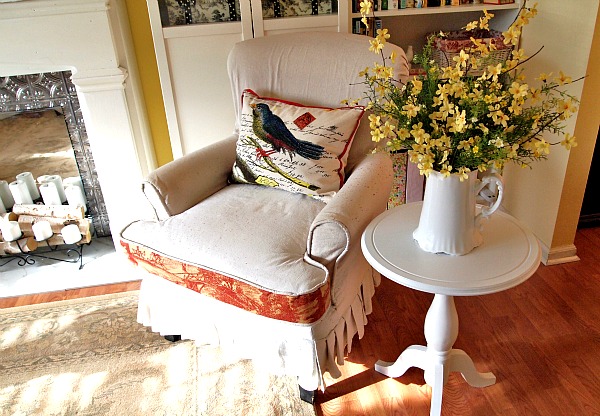 The start of spring decorating!! Yay!