20 Free Coloring Page Printables for Kids.
Did you like to color when you were younger? I know I did, and now that adult coloring pages have become a thing, I've found myself rediscovering the fun of turning a black and white page into beautiful colored artwork. I know my kids think their coloring pages are equally fun! And thanks to free printables, I've found that coloring pages are an inexpensive way to keep my kids busy! For a free and easy way to keep your kids entertained, check out these 20 Free Printable Coloring Pages for Kids!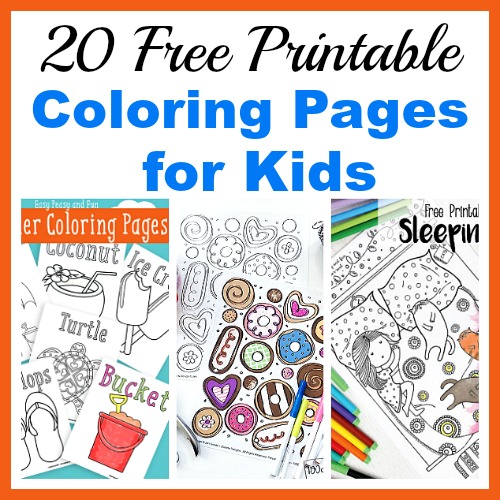 Disclosure: This post may contain affiliate links to Amazon and/or Etsy, which means that I may earn a small commission from some of the links in this post. Please see our Disclosure Page for more information.
While I enjoy coloring now with adult coloring books, I do think coloring is most fun when you're young. I have to stop myself from comparing my coloring pages to the awesome ones I've seen online, or from trying to use some sort of color theory with my color choices. I'm sure anyone who's taken an actual professional art class has even more trouble! That's why I like to give my children kids coloring books and free printable coloring pages now, while they're little and can enjoy them 100%, without any of the annoying self-judgment that comes with adulthood!
20 Free Printable Coloring Pages for Kids
Before you pick your free printable kids' coloring pages, here are some tips to consider:
Themed Options. I like to give my children coloring pages that match a certain theme we are talking about or an upcoming holiday. This is a great way to introduce a topic and open the doors for communication or questions about certain traditions or holidays.
Give them choices. My kids are so wishy-washy, liking one thing one day and then despising it the next, so I keep lots of options for them to pick. I have also found that if they pick it they are more likely to finish it because it interests them that day.
Make more than one copy! It never fails that the picture one child wants is also the same picture the other child wants! So I usually make 2-3 copies of each picture so they can make more than one or each child can have their own.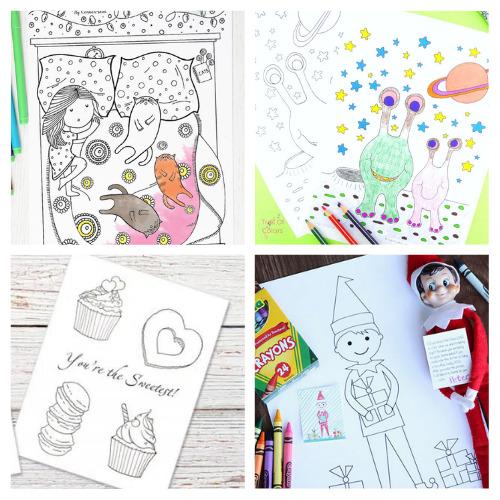 1.Sleeping Cats Coloring Page from Easy Peasy and Fun
2. Alien Coloring Page from Trail of Color
3. Valentine Card Coloring Page from Red Ted Art
4. Elf On The Shelf Coloring Sheet from Kids Activities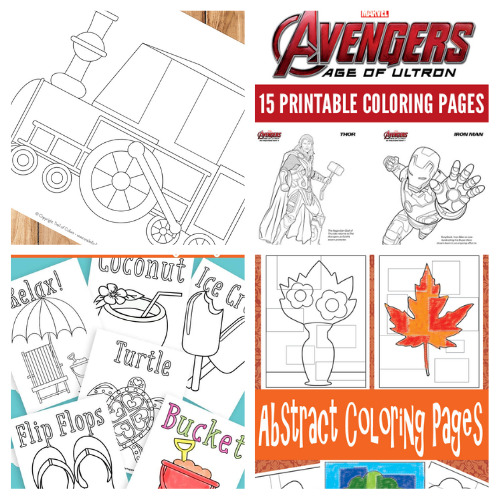 5. Free Printable Locomotive Coloring Page from Trail of Colors
6. Marvel's The Avengers: Age Of Ultron Coloring Pages from Comic Con Family
7. Summer Coloring Pages from Easy Peasy and Fun
8. Abstract Coloring Pages from Kids Activities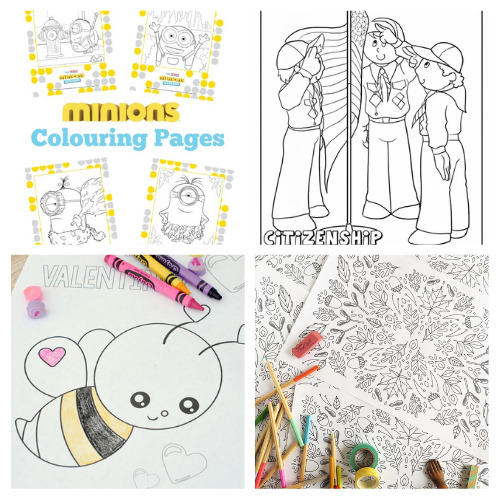 9. Free Minions Colouring Book Printable from Mum in the Mad House
10. Cub Scout Coloring Pages from Free Kids Crafts
11. Valentine's Coloring Pages from Crazy Little Projects
12. Printable Coloring Thanksgiving Placemats from The House That Lars Built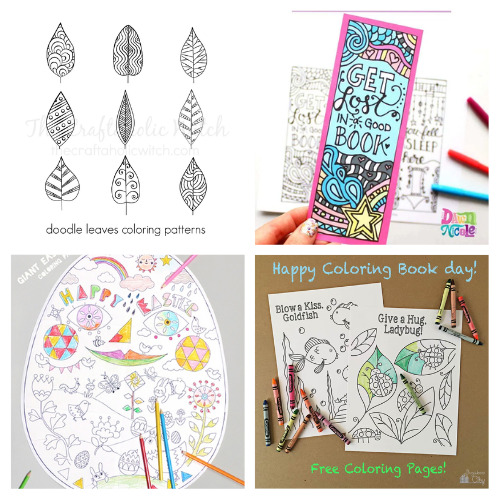 13. Doodle Leaves Coloring Patterns from The Craftaholic Witch
14. Free Printable Coloring Page Bookmarks from By Dawn Nicole
15. Easter Coloring Pages from Mr. Printables
16. Happy Coloring Book Day from Crafting Cheerfully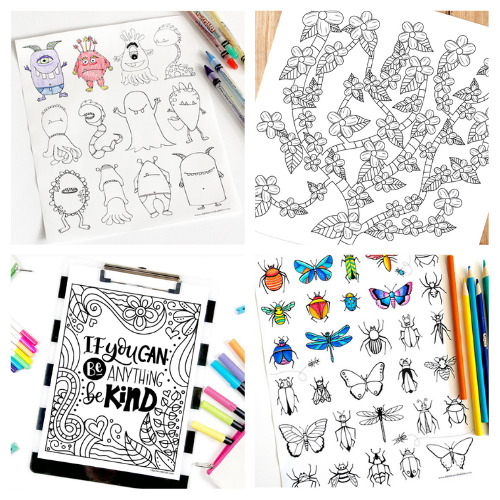 17. Monsters Coloring Page from Dabbles and Babbles
18. Cherry Tree from Trail of Colors
19. Be Kind from By Dawn Nicole
20. Bugs Coloring Page from Dabbles and Babbles
Do you like to color now that you're grown up?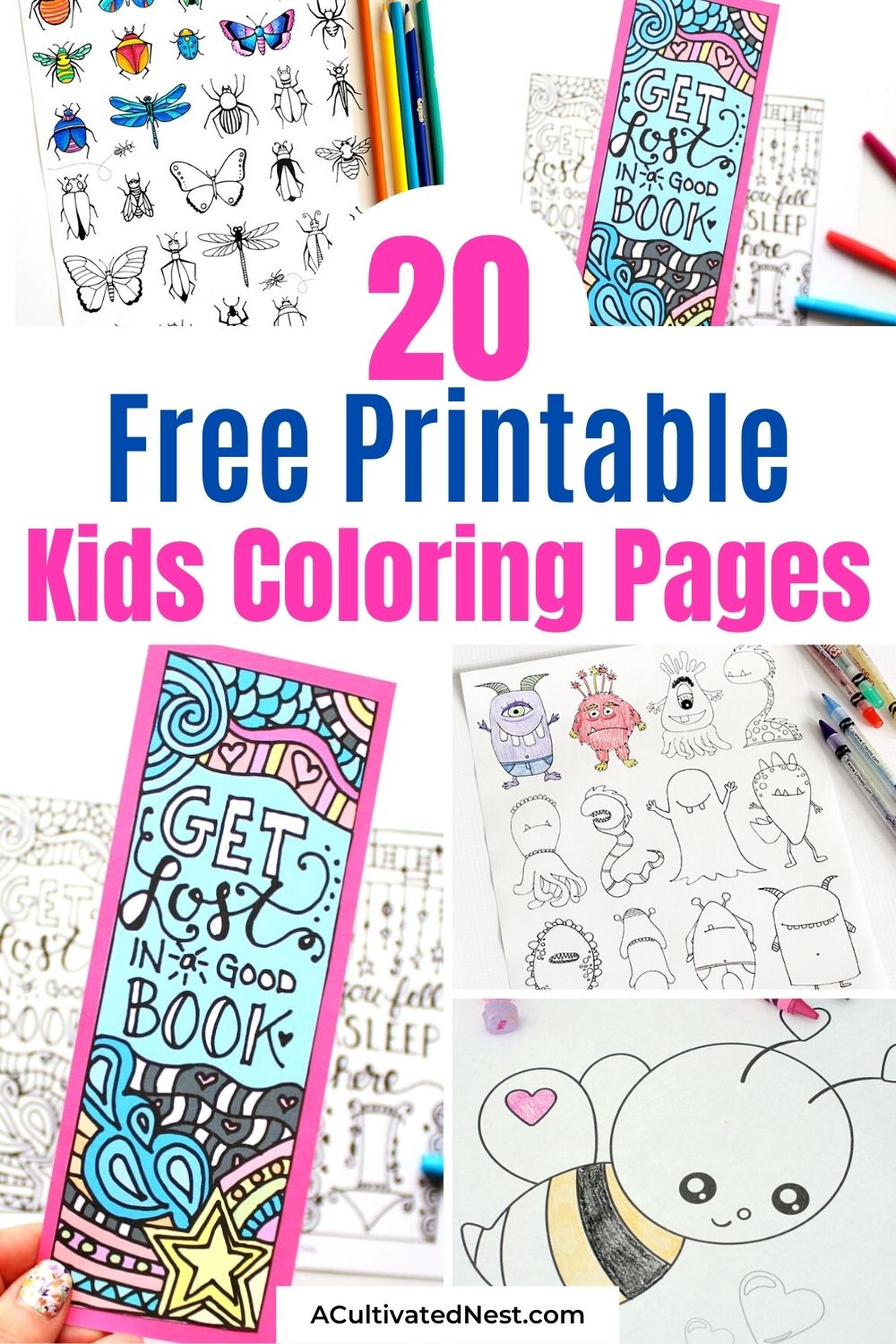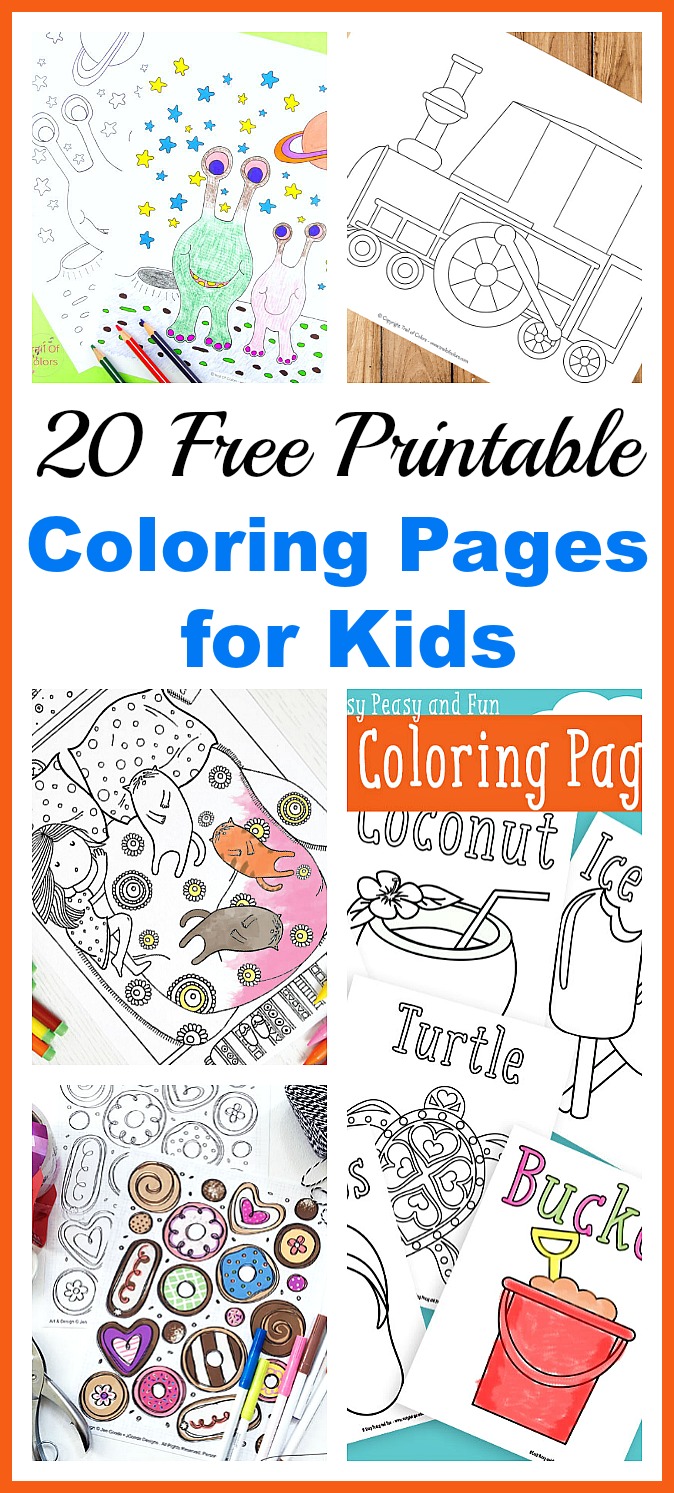 You might also be interested in: 40 Free (or Cheap) Books for Kids and Moms