Did you like to color when you were younger? I know I did, and now that adult coloring pages have become a thing, I've found myself rediscovering the fun of turning a black and white page into a beautiful colored artwork. I know my kids think their coloring pages are equally fun! And thanks to free printables, I've found that coloring pages are an inexpensive way to keep my kids busy! For a free and easy way to keep your kids entertained, check out these 20 Free Printable Coloring Pages for Kids!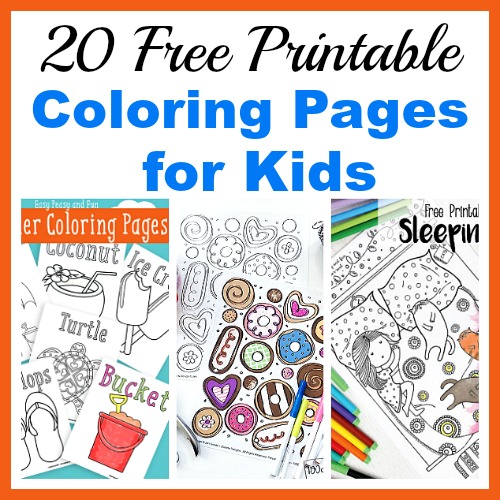 While I enjoy coloring now with adult coloring books, I do think coloring is most fun when you're young. I have to stop myself from comparing my coloring pages to the awesome ones I've seen online, or from trying to use some sort of color theory with my color choices. I'm sure anyone who's taken an actual professional art class has even more trouble! That's why I like to give my kids kids coloring books and free printable coloring pages now, while they're little and can enjoy them 100%, without any of the annoying self-judgement that comes with adulthood!
20 Free Printable Coloring Pages for Kids
Do you like to color now that you're grown up?
This post contains affiliate links to Amazon. Please see our Disclosure Page for more information.
You might also be interested in: