A great inexpensive way to make furniture for your home is to use plywood. Plywood is a versatile and easy to use material that allows even woodworking beginners to make beautiful (and useful) furniture for their homes. So if you need to stretch your decorating budget or if you just want to try your hand at some DIY furniture design ideas, be sure to check out these 20 DIY Plywood Furniture Ideas!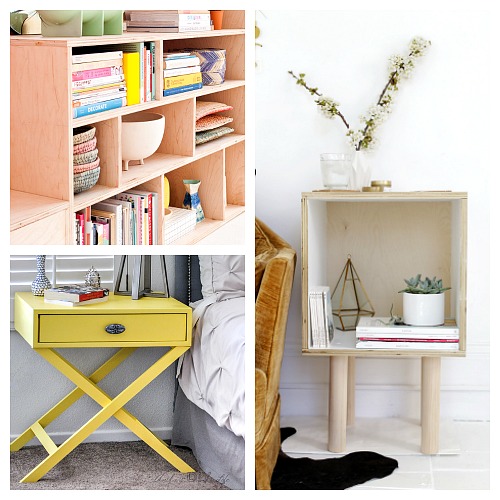 Disclosure: This post may contain affiliate links to Amazon and/or Etsy, which means that I may earn a small commission from some of the links in this post. Please see our Disclosure Page for more information.
Wondering what's the difference between plywood and regular wood? The answer is hidden in the name. Plywood is made of "plies" (AKA layers) of wood that's glued together. It's sold as sheets of wood, and the more plies it has, the thicker the sheet. Because of how it's constructed it's pretty easy to work with in DIY projects. It's also easy to cut/sand it into curves, making it a versatile and easy to work with choice for people who are new to doing wood-based DIY projects.
20 DIY Plywood Furniture Ideas
Some of these DIYs projects use boards of wood in addition to plywood. But don't be afraid of non-plywood lumber. I used to think working with wood was downright scary, but after my first few messy tries, I realized it's just like any other craft project material. You just have to learn how to work with it (and how to be safe with your tools), and soon enough you'll be able to make pretty much anything you want from wood!
If you've never made anything from wood before, I'd recommend your first tries be in the presence of someone who knows what they're doing, especially if you have to use a power tool like a table saw. While you can learn about power tools from tutorials on YouTube, there are so many safety concerns with things like saws and nail guns that'd it'd be best to start off learning in the presence of someone skilled. If you don't know someone who's power tool handy, home improvement stores like Home Depot and Lowe's often have classes that can be great introductions to the tools you'd be using in your own DIY plywood furniture projects.
And remember, plywood furniture is best made from furniture grade plywood. That just means grade A plywood, which has very few knots and has a smooth veneer. But technically, other grades of plywood would work, too. The Home Depot website has a handy article that discusses the details of the different grades of plywood. Now let's take a look at some awesome DIY plywood furniture ideas!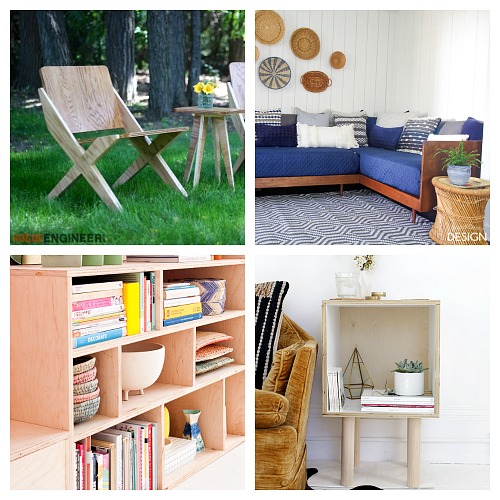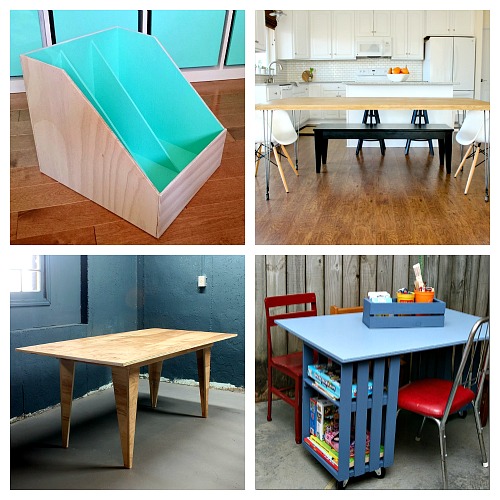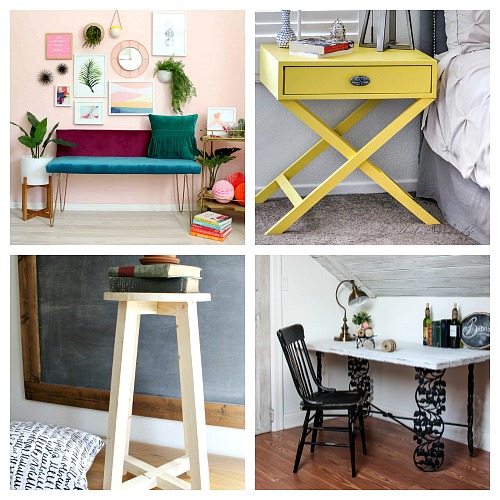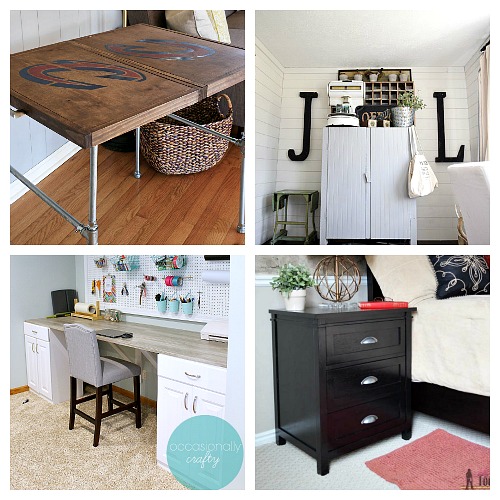 Isn't it great how many different types of furniture you can make from plywood? With a bit of paint, your DIY plywood furniture will look like the professionally designed furniture you can get at the store!
Have you ever made furniture from wood before?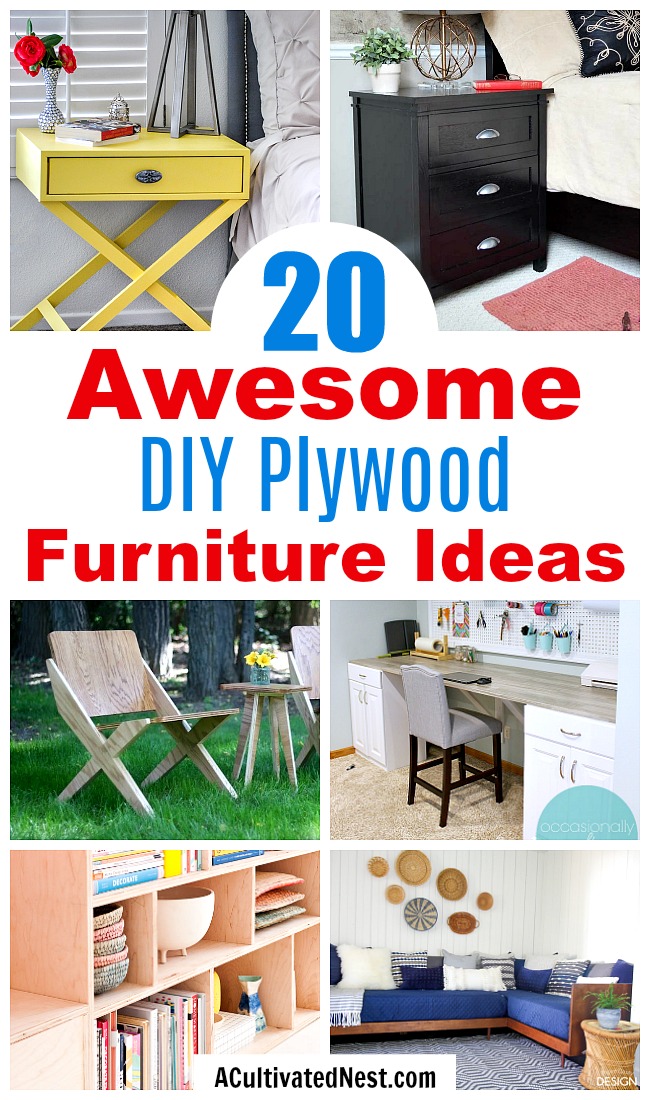 You might also be interested in: 20 Restoration Hardware Inspired DIY Projects