Plain letters in all sizes are so easy to find and so inexpensive that I have quite a few in my crafting stash. Sometimes I like to spell out words and other times I just like to do  initials or symbols like an ampersand (&). The only thing is… I think  those big chipboard/wood/paper mache letters look a whole lot better if you dress them up ( even if you just spray paint them).  Today I'm sharing with you a few fun ways to embellish those craft letters including a couple that I've already done!
Disclosure: This post may contain affiliate links to Amazon and/or Etsy, which means that I may earn a small commission from some of the links in this post. Please see our Disclosure Page for more information.
Decorative letters are so easy to craft with and fit into any style decor!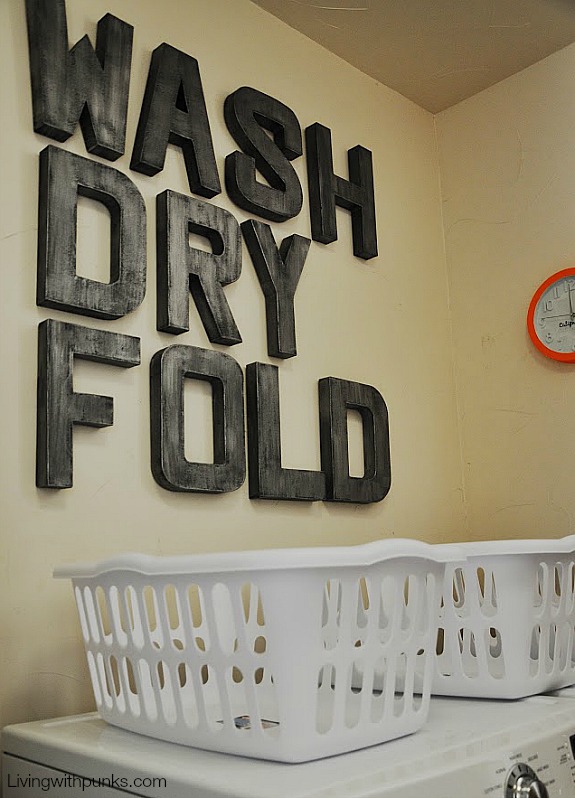 Make paper mache letters look like metal. Faux Metal Letter Tutorial at Living With Punks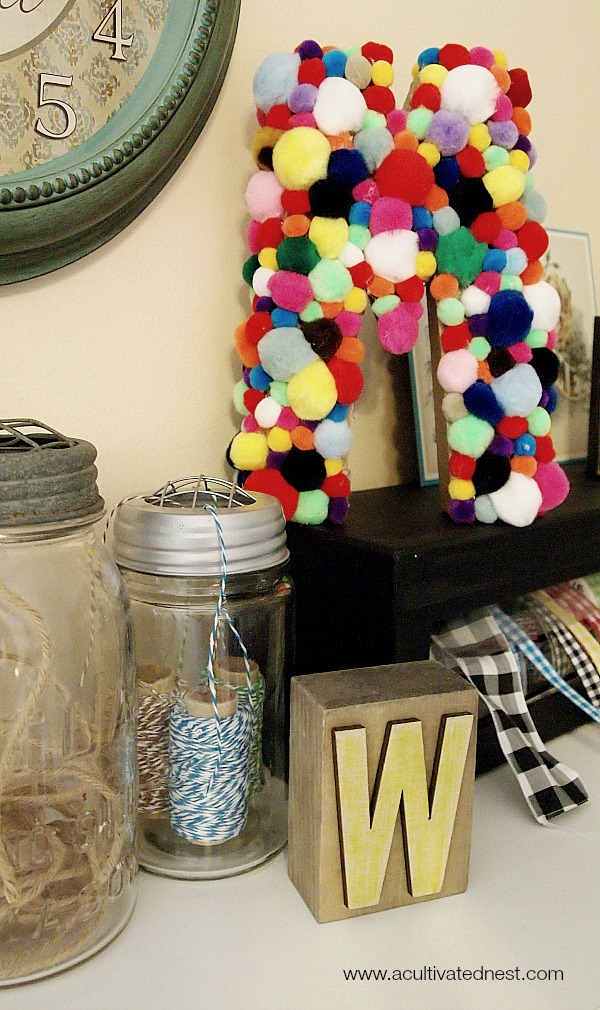 I covered a letter with pom poms for my craft area here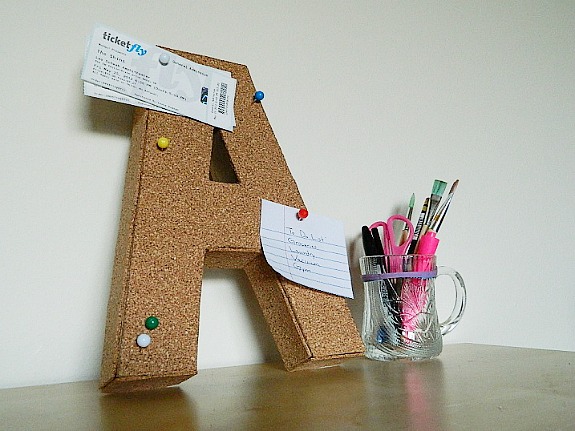 Cover a letter with corkboard  via Tattooed Martha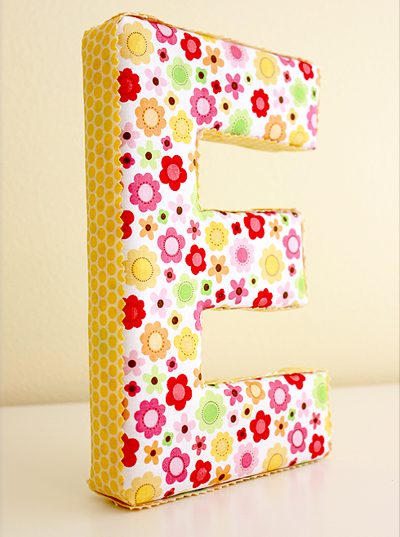 Fabric covered letter by One Good Thing by Jilliee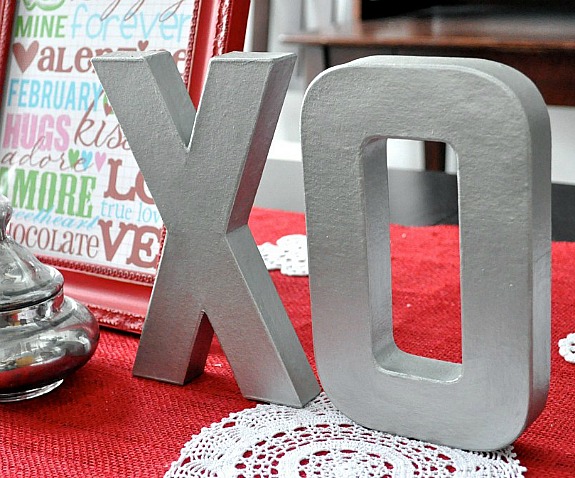 These faux brushed nickel letters would fit right into any modern decor via Make and Takes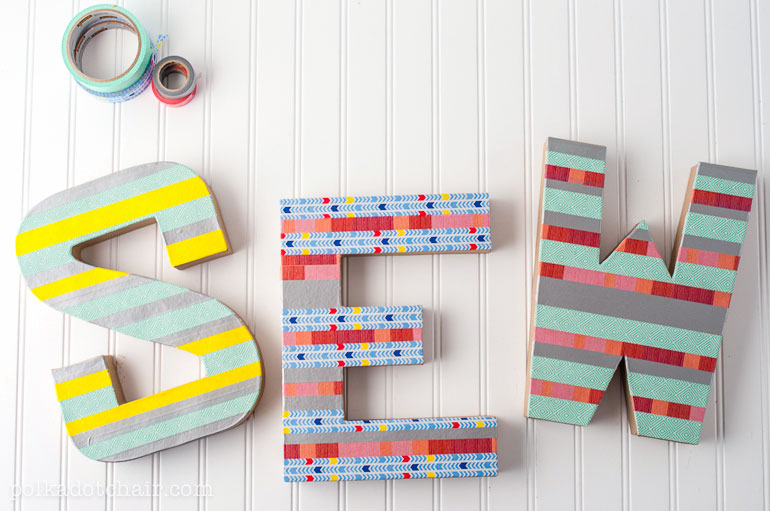 These letters are covered in washi tape via Polka Dot Chair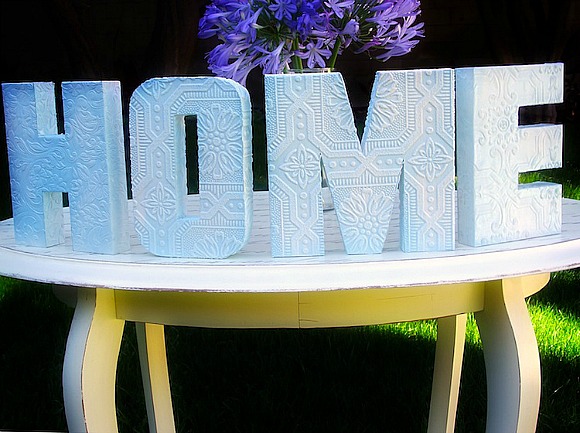 The tutorial for these anaglypta (its a type of wallpaper) covered craft letters can be found at Mod Podge Rocks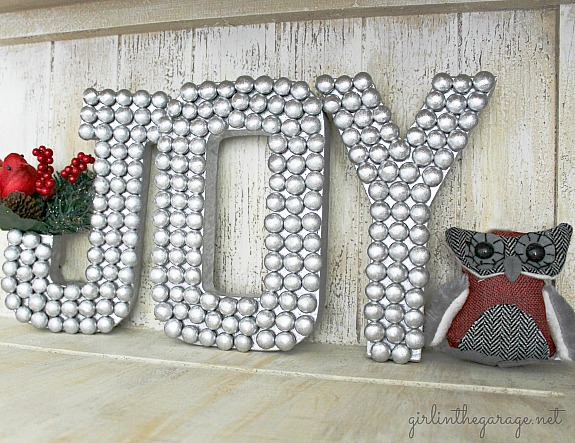 I thought these were beads at first but they're M&M's! via Girl in the Garage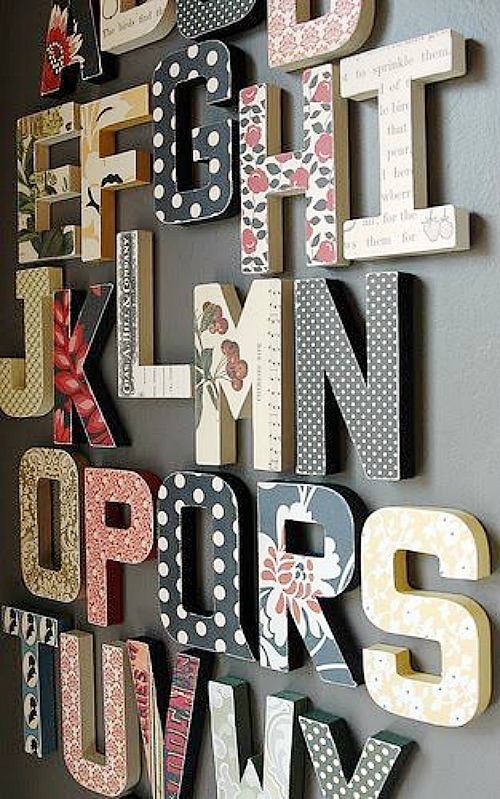 Cover them with scrapbook paper like these from Jenni Bowlin Studio Inspiration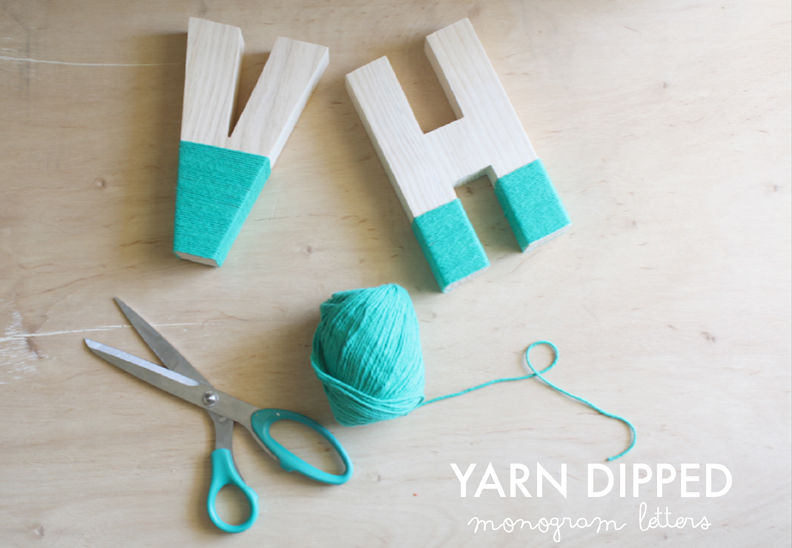 You can wrap the whole letter in yarn  or give them a dip dyed effect by wrapping just the bottoms like these  by Hello Lidy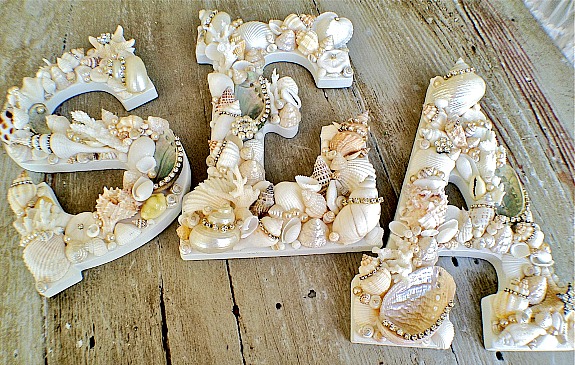 Cover them with sea shells for a beachy look like these from Debi's Design Diary (she has a video tutorial)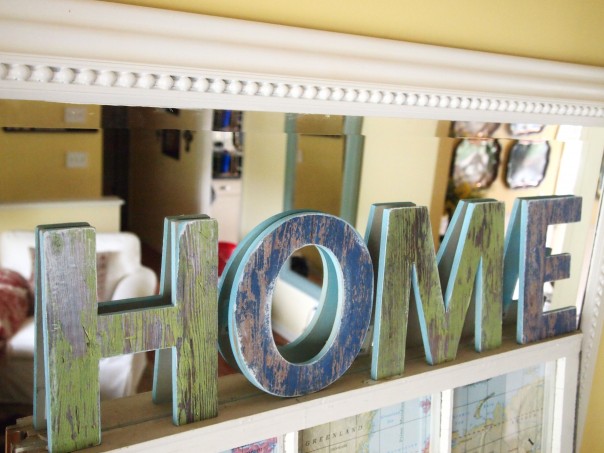 These are faux barnwood covered letters that I made –  tutorial here for diy faux barnwood covered craft letters
I could go on and on! You can use moss, buttons, corks, sequins, glitter, mosaic, beads, photos or just simply paint them. They are so versatile!