I know this is odd…but I don't really cut a lot of the flowers in my yard to bring inside. I do cut the hydrangeas and roses because I have lots of them but I don't really do too many other flowers. I like to enjoy them in their natural setting I guess. Anyway….I have TONS of daffodils and tulips this year so I actually picked some for my dining room!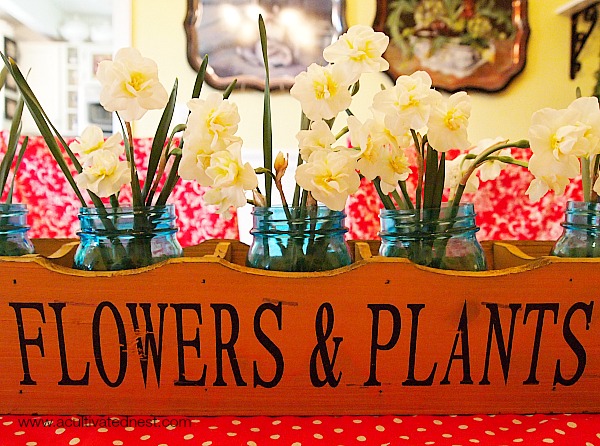 I'm guessing it's because of the cold cold winter. They finally had a proper chilling period.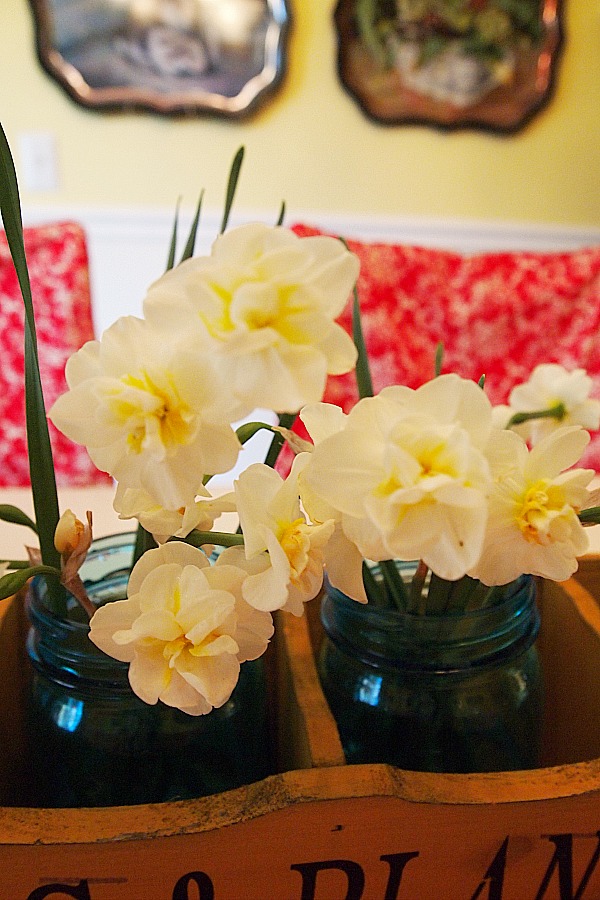 Disclosure: This post may contain affiliate links to Amazon and/or Etsy, which means that I may earn a small commission from some of the links in this post. Please see our Disclosure Page for more information.
These are Cheerfulness Daffodils. I got the bulbs on ebay about 8-9 years ago because I thought the name was so cute! They're really pretty – they're a creamy color with  a bit of yellow in the center and are nicely fragrant.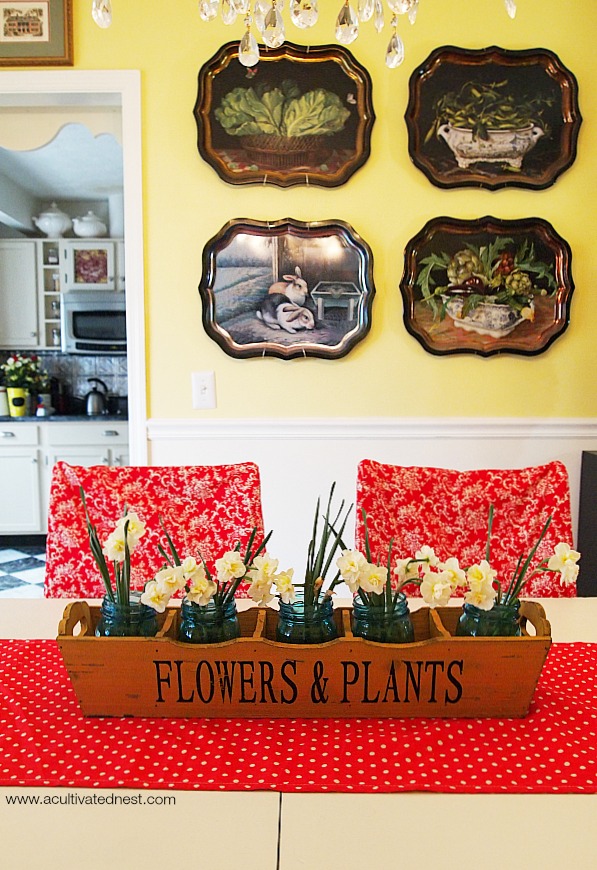 They're in blue Ball jars in this pretty yellow plant carrier that I got at Burlington Coat Factory. I hadn't been in there in years but I needed a light weight jacket and went in there to look (didn't find a jacket but I found this). It sort of reminds me of TJMaxx except more clothes and baby stuff.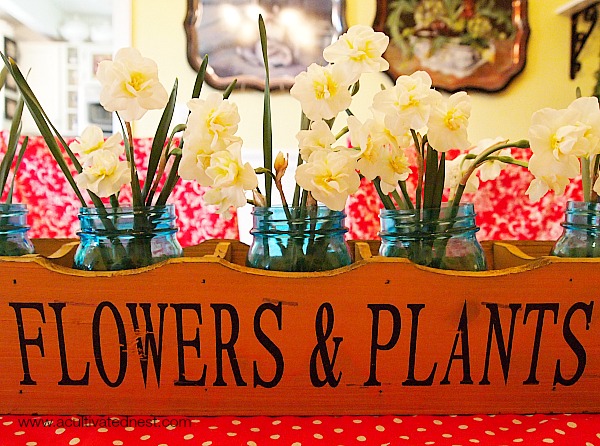 Hope you're all having a great weekend!