Cute Planter Crafts.
Are you getting excited to get out into the garden? Plants and flowers are often well complemented by colorful pots. But decorated pots tend to cost more than plain terracotta or plastic ones. Luckily, it's easy and inexpensive to decorate the plain pots you already have! Whether you've got a potted garden or are planning to give flowers as a gift, these 15 DIY Planter Makeovers should be very helpful!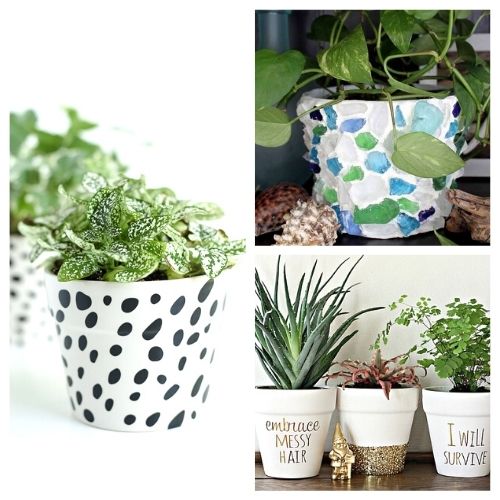 Disclosure: This post may contain affiliate links to Amazon and/or Etsy, which means that I may earn a small commission from some of the links in this post. Please see our Disclosure Page for more information.
Why settle for plain pots when you can easily add some pizzazz!
15 Creative DIY Planter Makeovers
Here are some handy tips to consider before starting your DIY planter makeovers:
Use Outdoor Paint. If you are planning to use your planters outside, be sure to use supplies that will handle the outdoor elements.
Store the pots inside. In the offseason, store your pots inside. This will increase their longevity, the vibrancy of the colors, and will help your artwork last longer.
Soak the pot. Before you paint your old terra cotta pots, soak them in warm water for an hour and then scrub them with a wire or stiff-bristled brush. This will get all the dirt and grime off the outside and allow the paint to stick better.
1. Striped Pots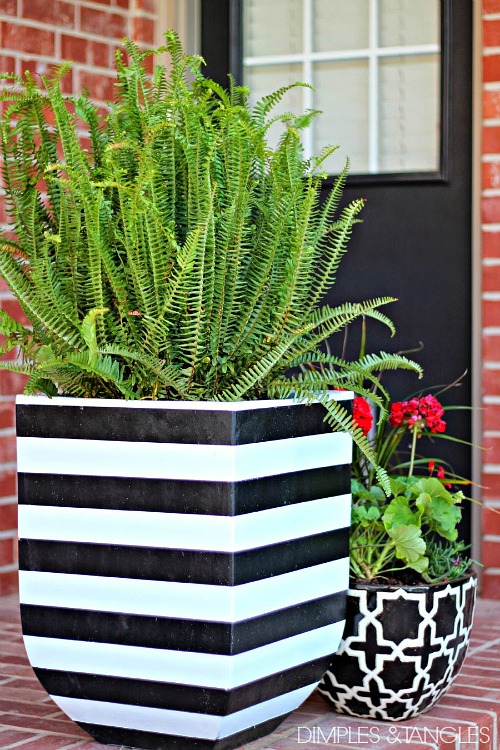 Stripes look good on lots of things, including pots! Check out Dimples & Tangles' tutorial on how to add stripes to your pots!
2. Multicolor Drip Pots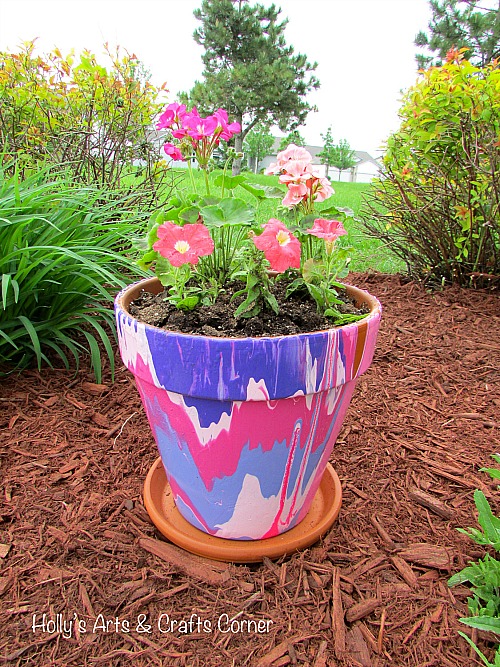 If you want a very colorful pot, this pour paint project could be exactly what you're looking for! Holly's Arts and Crafts Corner explains how to make multicolor drip pots using your favorite colors!
3. Strawberry Pots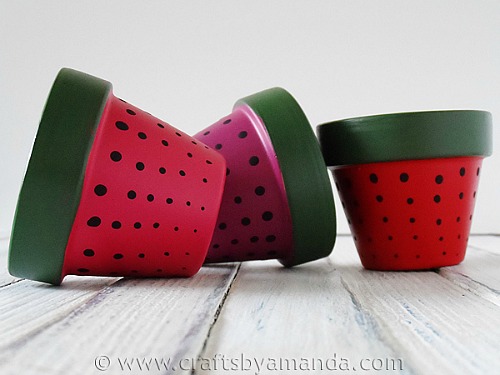 These pots would be perfect gifts for a gardener, especially if they came with strawberries already planted inside! Crafts by Amanda explains how to paint your own cute strawberry pots!
4. Rope Wrapped and Painted Pots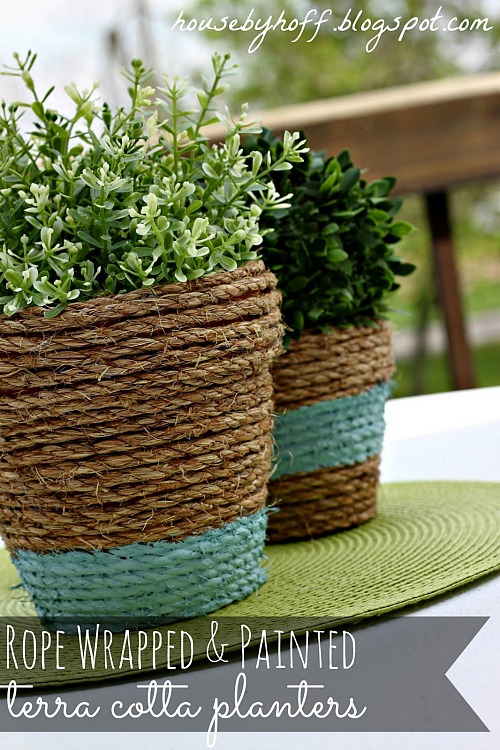 I love the look of these pots! And they sound very easy to make, too! House by Hoff shows how to wrap and paint normal terra cotta planters!
5. Transfer Image Pots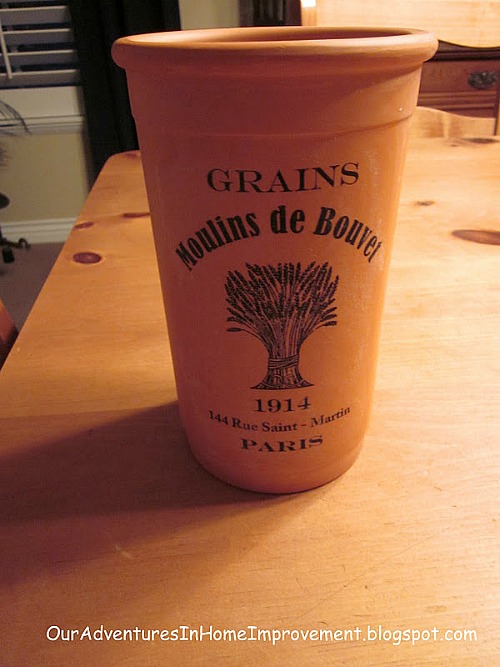 I love transfer projects! They allow for so much creativity and personalization. Our Adventures in Home Improvement shows how to transfer an image onto your ordinary terra cotta pots!
6. Decoupaged Lace Pot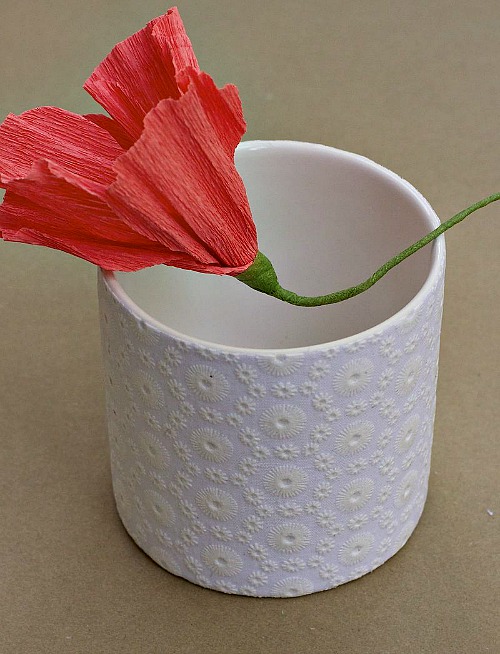 This is a very unique (and pretty) idea! Urban Comfort explains how to decoupage lace onto an ordinary pot for a brand new look!
7. Gold Foil Lettered Flower Pot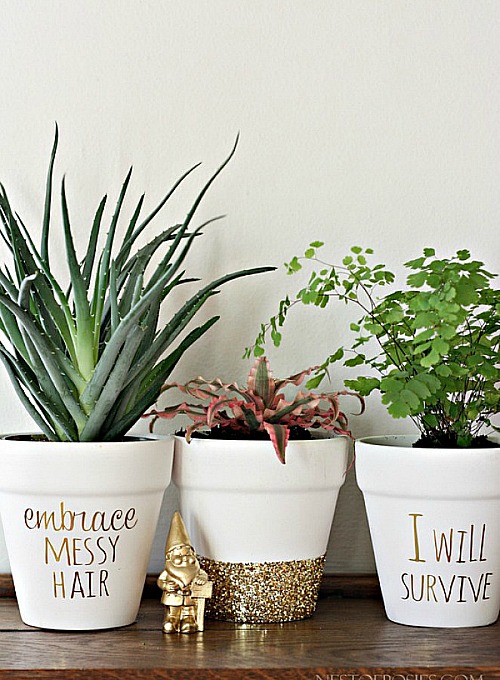 Don't these pots look lovely? They were made with a Silhouette, but you could easily cut the letters out of gold foil by hand if you don't have one. Nest of Posies explains how she made her pretty gold foil message pots!
8. Chalkboard Herb Pots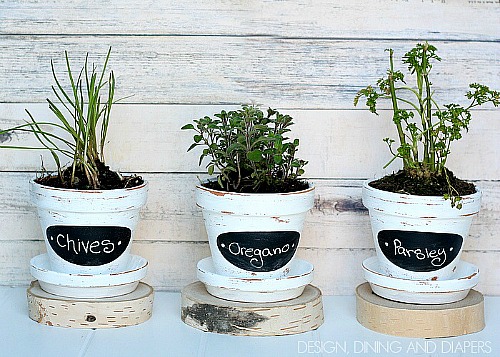 These pots are so pretty with the chalkboard labels and distressed edges! Follow Taryn Whiteaker tutorial to make your own chalkboard herb or flower pots!
9. Sea Glass Planter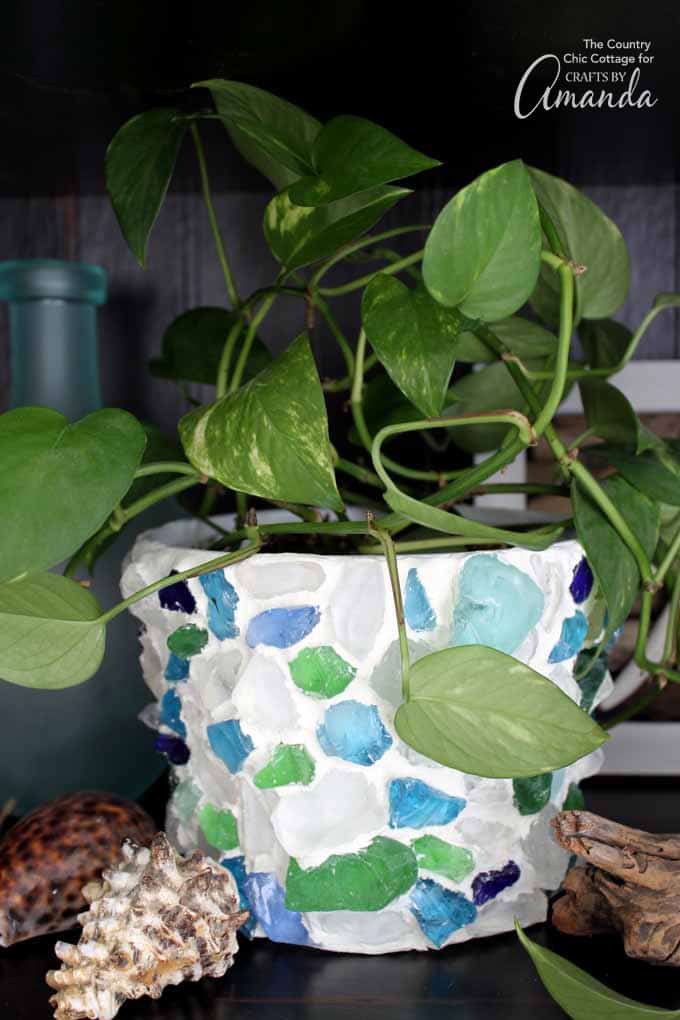 Crafts by Amanda shows you how to create this beautiful, oceany planter. Create this sea glass planter from sea glass you find or purchase from a local craft store.
10. Decoupage Pot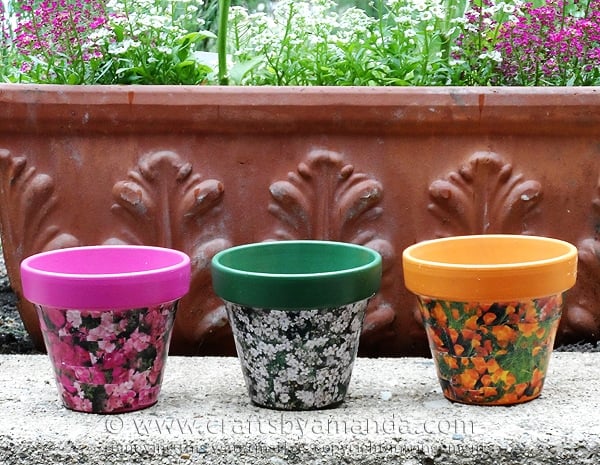 Use old seed wrappers to create these colorful decoupage pots. Crafts by Amanda shows you the simple steps to make this craft.
11. Spray Painted Pots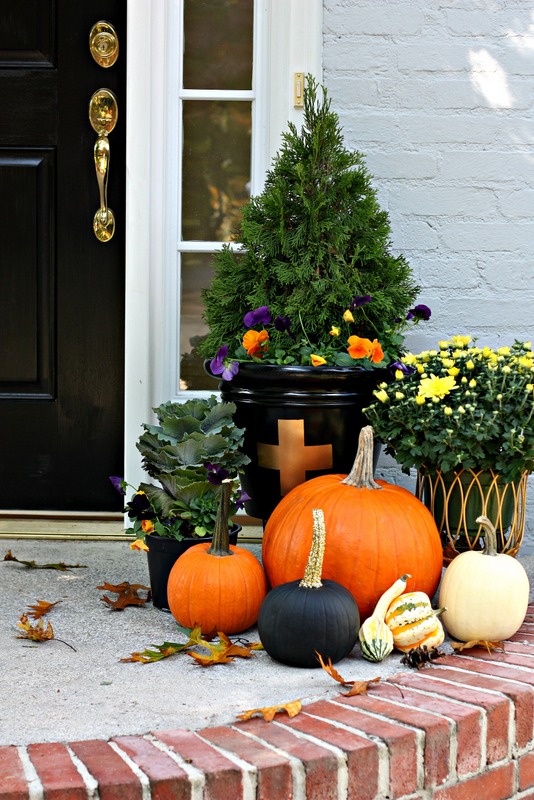 Nest of Posies uses spray paint and blue tape to create these fun-painted pots. Use any color and design to create something you love.
12. Chalkboard Paint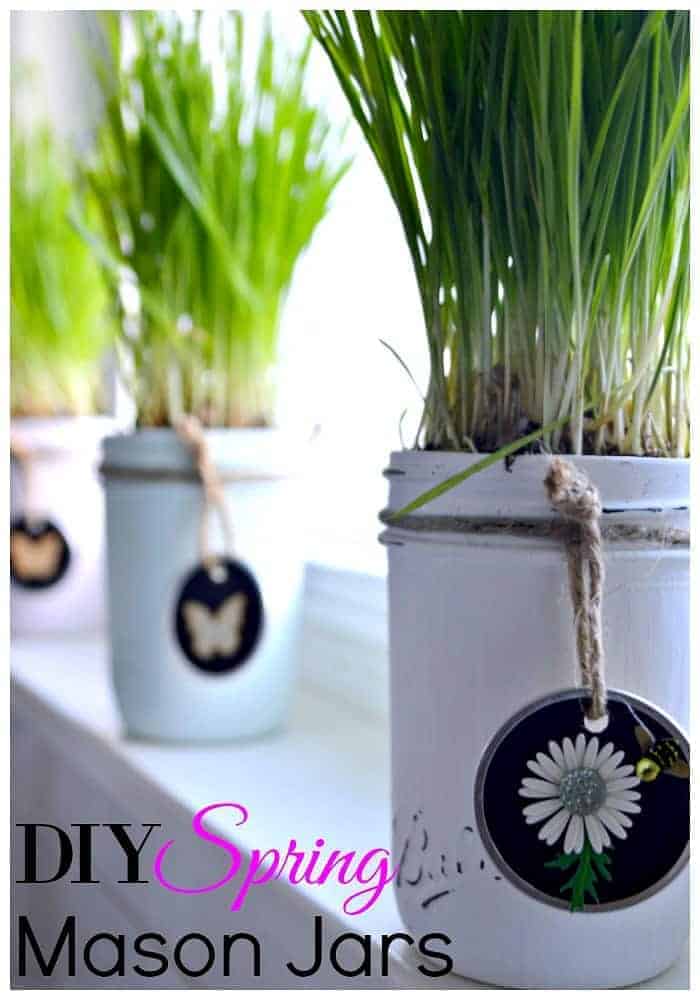 I love these simple chalkboard paint Mason jars. These are great for herbs or smaller plants for a window sill! Chatfield Court shows you how to make this fun makeover.
13. Girly Planters
Lovely Indeed shows you how to make these cute girly planters! She creates the faces with vinyl and makes these pots so glamorous.
14. Dalmatian Spot Planters
I love these simple black and white spotted planters. A Pumpkin & A Princess uses vinyl to add the black spots to simple white planters. If yours aren't white, you could easily spray paint them to make these modern flower pots.
15. Marbleizing Pots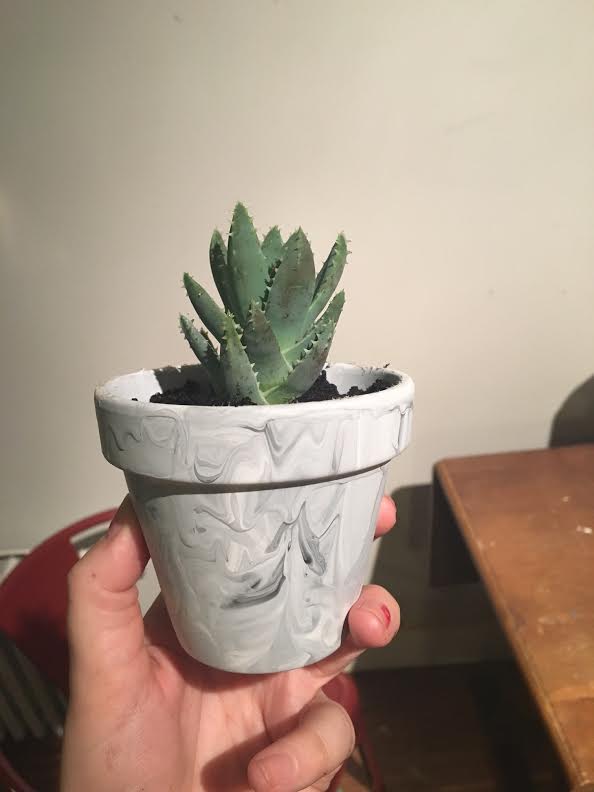 Use paint to create this marbled effect on your planters. Home Talk shows you how to create these pots in just a few easy steps!
Do you like to use plain or decorated planter pots?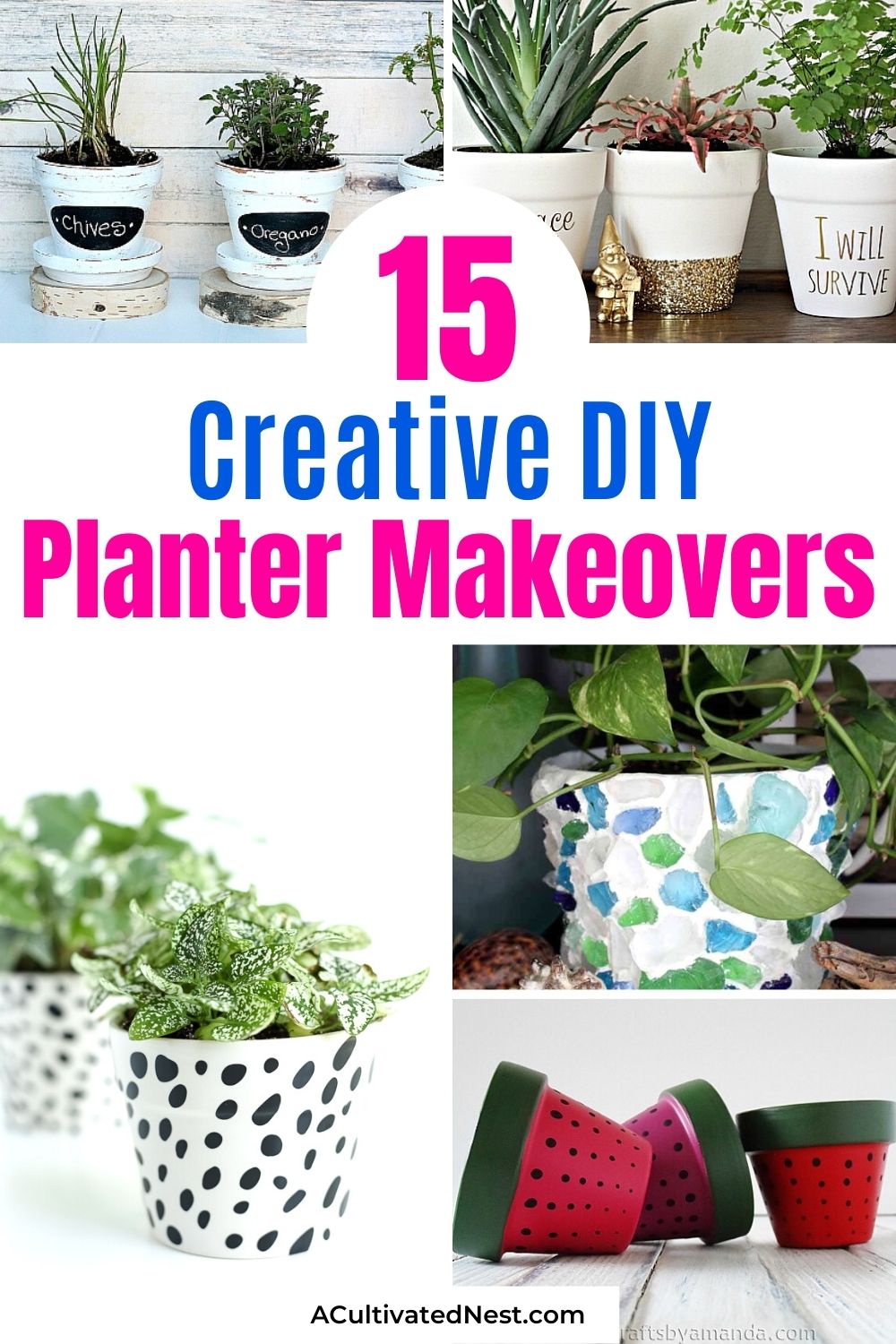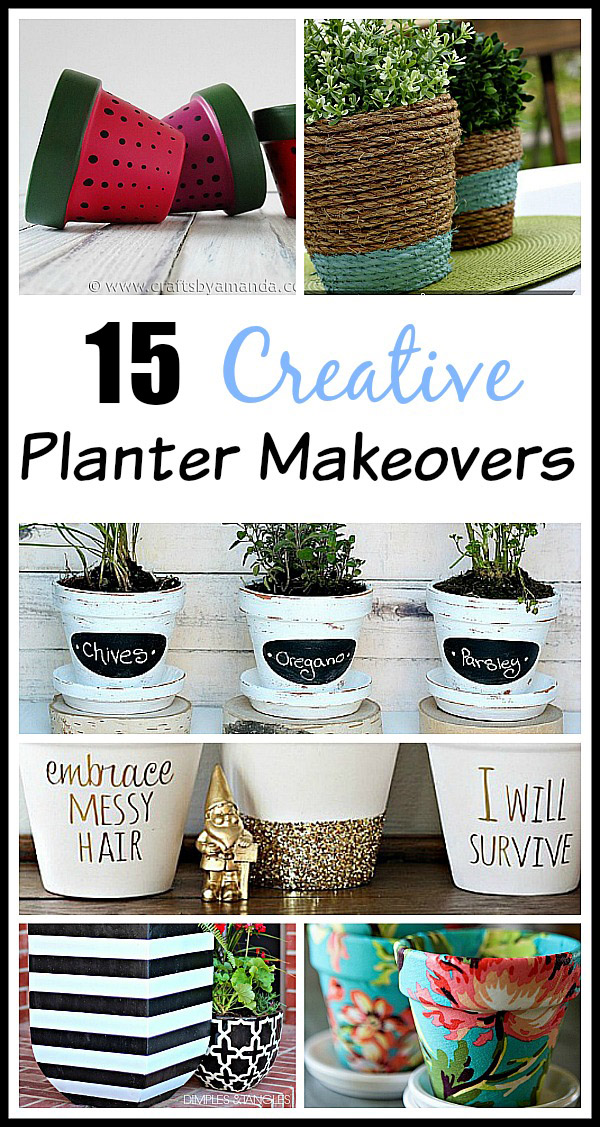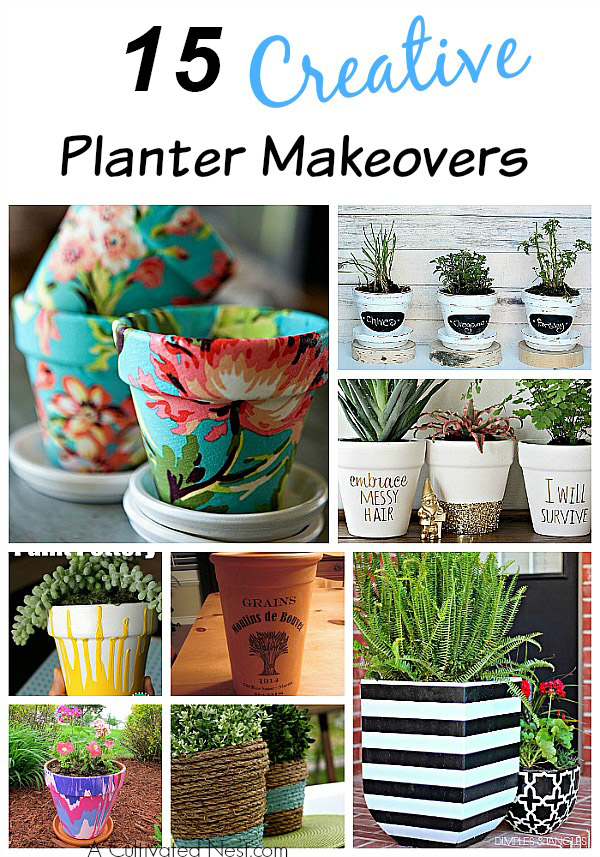 You might also be interested in: 10 Adorable Rain Boot Planter Ideas