Handy Printable Budget Binder Pages.
Creating a budget is critical to keeping track of your money, staying within your budget and paying off any debt. But a budget can be hard to plan and set up if you don't have experience with making one. This is where a budget binder comes in handy! You can try to put together your own budget binder, but you can save a lot of time and effort by using a pre-made one. Luckily, there are many free and paid budget binders available online. To find them, I did an extensive search through Pinterest. As a result, I'm sharing the 12 Best Budget Binder Pinterest ideas!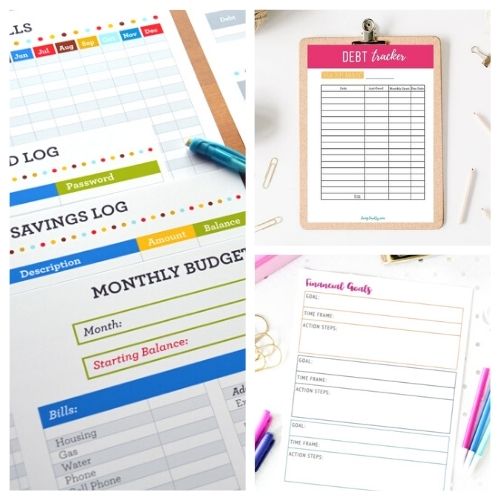 Disclosure: This post may contain affiliate links to Amazon and/or Etsy, which means that I may earn a small commission from some of the links in this post. Please see our Disclosure Page for more information.
A good budget binder will have a number of budget planning and financial tracking pages that you can keep nicely organized in a single binder. This way you can easily refer to your budget, and add/edit data when necessary. Everything is in one easy to find place! I use a budget binder and you can see mine here.
At the bottom of this post I have a free printable budget binder cover sheet for you!
12 Budget Binder Pinterest Ideas
Keeping up with your spending habits is a great way to save money and pay off debt. Here are a few tools and tips to get started followed by a great selection of budget binder Pinterest ideas!
Organize Your Binder – A three-ring binder is a great way to keep all of your budgeting papers organized in one place so it's easy to find. But without organization, it can be a bit tricky to find the right pages. So page protectors and tabbed dividers can be very helpful.
Colored Markers – Color coding spending makes it easy to see where you may be able to make some changes. These colored highlighters make that an easy task.
Schedule Time – Spending 10-15 minutes a day on your budget will help it to feel like a less overwhelming task.

1. Make a Simple Budget
The first step to financial security is making a budget that works. Budgeting can be overwhelming so A Cultivated Nest has a printable budget worksheet that only requires you to record three things!
2. The Ultimate Printable Budget Binder
This is a great free budget binder! It's colorful, yet practical, and includes 10+ free printables! Go to Thirty Handmade Days to get your own free budget binder to print out
3. The 2021 Budget Binder
This super cute budget binder comes with 4 free printable pages! You can download the budget binder pages at Just a Girl and Her Blog.
4. Budget Binder Printables
I love the pink and black style of these budget binder printables! You can get your 5 budget binder printable pages from Single Moms Income.

5. Snowball Debt Tracker
Debt can weigh us down. Deciding which debt to pay off first can be confusing. Dave Ramsey's Snowball method has become a popular way to eliminate debt and A Cultivated Nest has a free Snowball Debt Tracker.
6. Household Budgeting System
I love how comprehensive this budget binder system is! You can purchase the budget binder pages from A Bowl Full of Lemons and use her budgeting series to figure out how to implement the system.
7. Finance Binder
This finance binder has such a cute design! And with 10 pages, it has everything you need to keep your budget in check. You can buy the printable budget pages from Sweet Paper Trail, who also gives more information on what each page should be used for.
8. Budget Binder
This budget binder is easy to set up with a few office supplies and 6 free printable pages. You can download the budget binder pages from Stacy's Savings.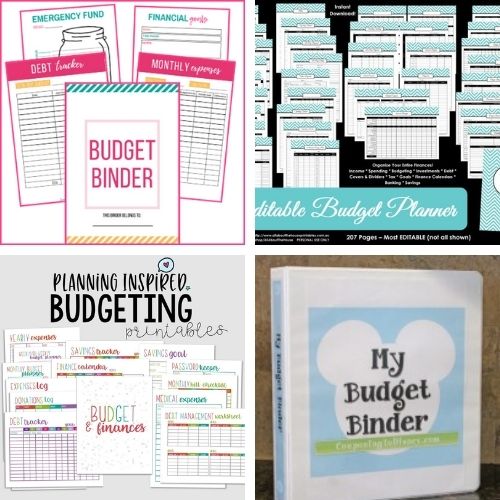 9. Financial Binder
Easily manage your spending and your debt with these fun and free financial binder printables from Living Low Key.
10. Editable Light Blue Budget Binder
With 207 pages included, this editable budget binder has absolutely everything you could need to keep your household's budget in order. You can get the printable budget binder pages from All About Planners Shop on Etsy as an instant digital download.
11. The Budget and Bill Kit
I love the use of color on these budget binder pages! Planning Inspired includes 14 pages in this printable budget binder which you can get as an instant digital download from Etsy.
12. Budget Binder and Budget Binder Instruction Sheets
This set of 10+ free budget binder printables thoughtfully comes with a 31 page long set of instructions. All of this should make it very easy to put your binder together, especially if you've never made one before. You can download all the free budget binder pages at Couponing to Disney.
Looking for even more budget binder printable pages? Check out the list of free printables in my Making a Budget Binder post.
And if you're looking for a cute budget binder cover, I've made a free one that you can download!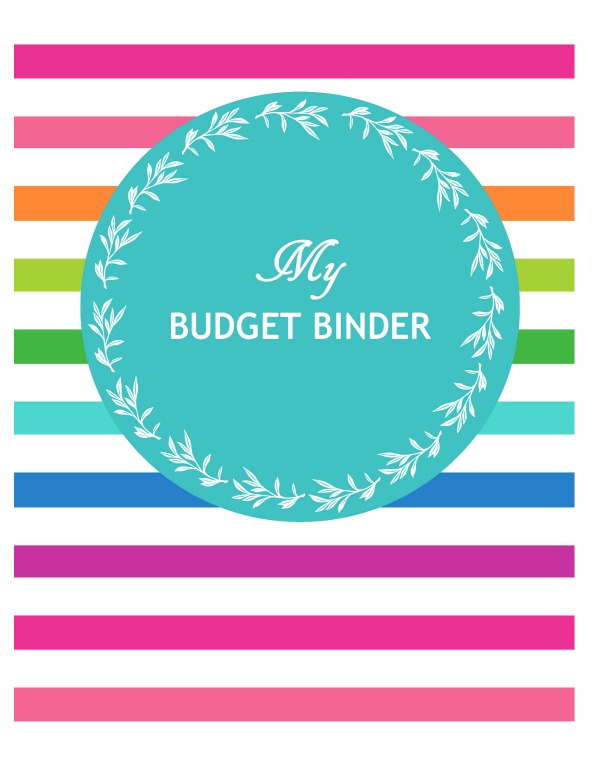 Download this free printable budget binder cover here
How do you organize your finances?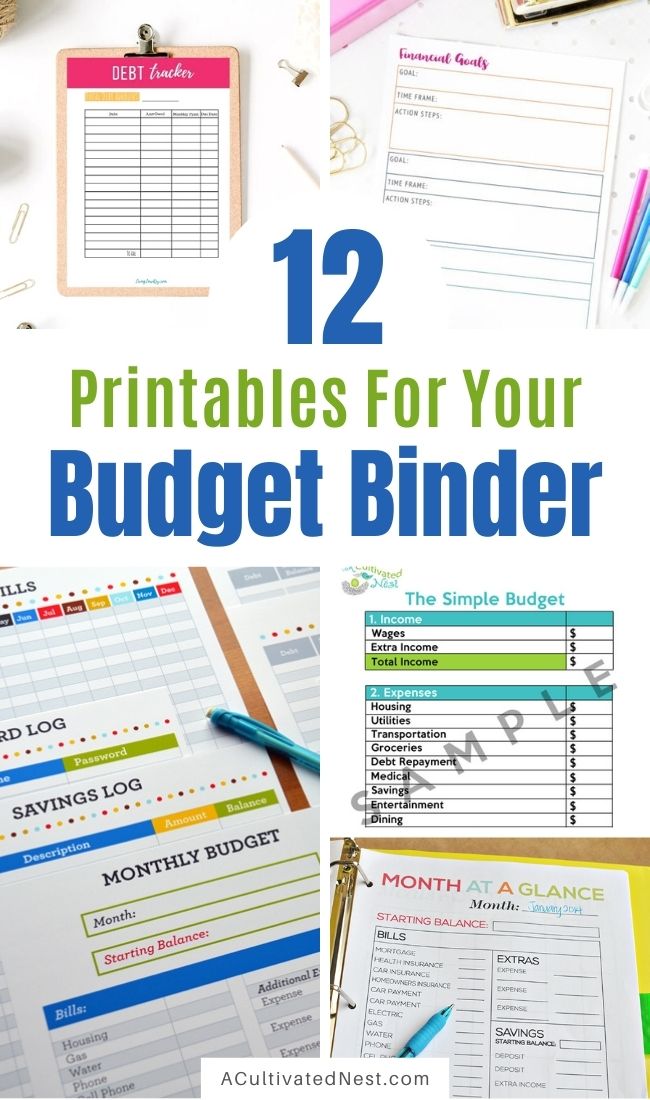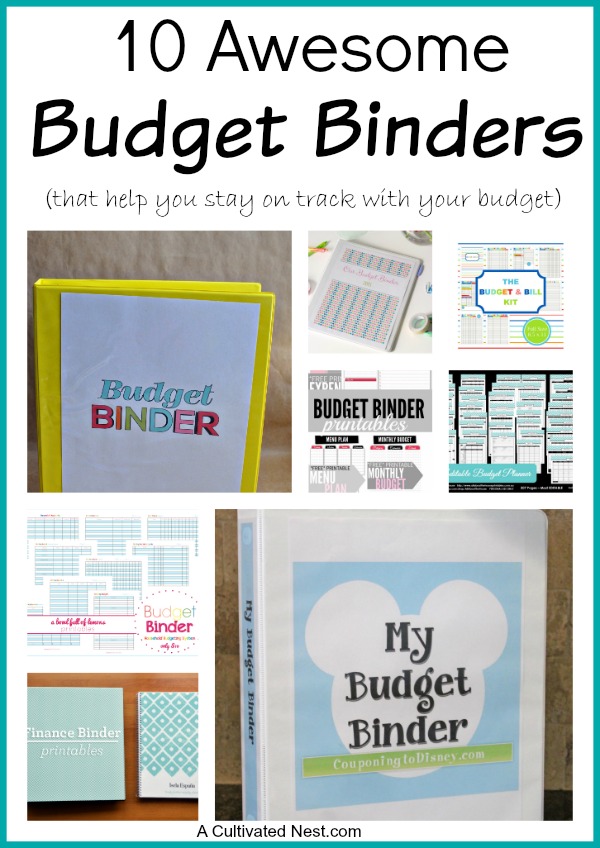 You might also be interested in: 15 Free Printables to Save You Money