Next Tuesday begins  the Fall Into Autumn  series, where myself and 4 other bloggers will show you how we've decorated various areas in our homes for fall. So I just wanted to share with you one  of the projects I've been working on – a burlap wreath.  I think I'm using it in my living room (don't hold me to it since I'm making 3 wreaths).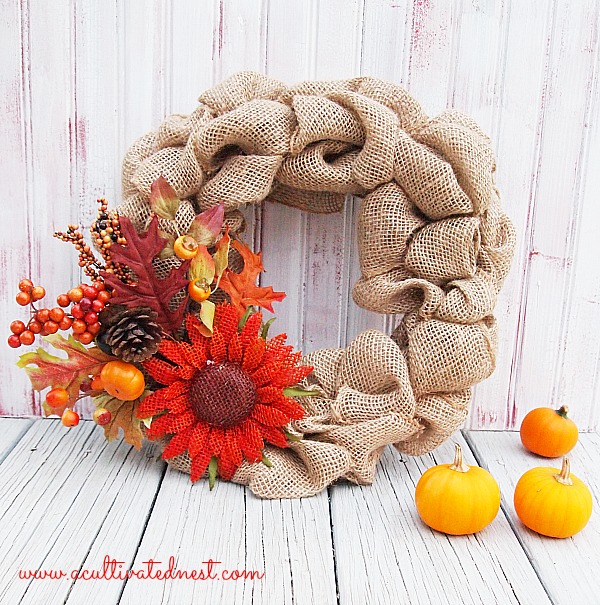 This is my first attempt at making this kind of wreath – I am not blessed with wreath making skills! To be honest…all of the tutorials for making this kind of wreath confused me for some reason (like Geometry).   Somehow it turned out alright.

 I wound up doing my own thing!
I don't have a tutorial for making this wreath – there are plenty of burlap wreath tutorials out there already.
Check out yesterday's post on decorating pumpkins if you missed it.