We had a little part of a pallet leftover from when my husband made my potting bench, so I made a quick art project out of it for my vegetable garden.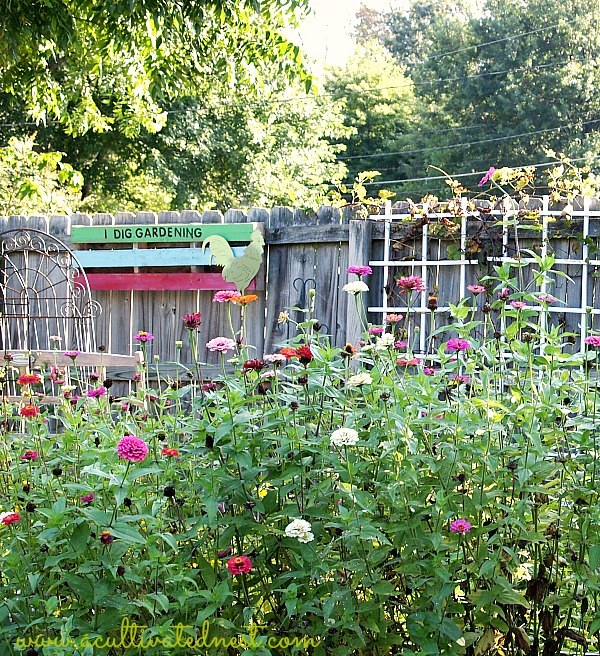 Disclosure: This post may contain affiliate links to Amazon and/or Etsy, which means that I may earn a small commission from some of the links in this post. Please see our Disclosure Page for more information.
I just painted it with 3 different colors and then I wrote "I Dig Gardening" on it. I have a tin rooster that usually hangs on my fence and I put that on my pallet garden sign for the time being.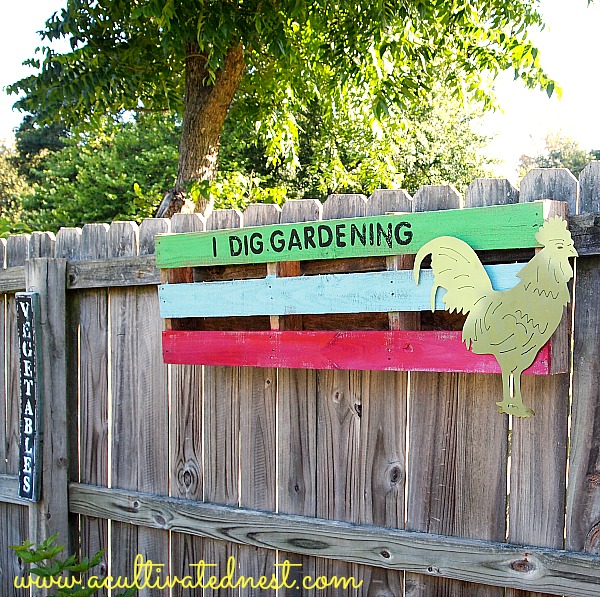 It looks pretty cute on the fence and will give me something to look at in the fall and winter when the garden isn't so lush.
Here are a few other things decorating my fence in the vegetable garden.

I've had the "Welcome To The Farm" sign forever!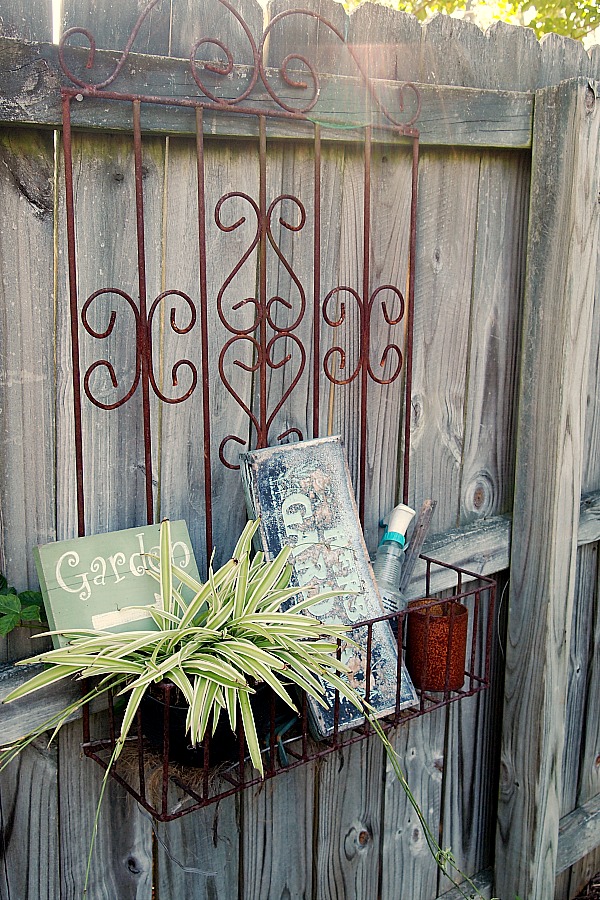 The iron planter I use as a catch all. I usually have a spade,  trowel and my garden twine sitting in there, as well as a spray bottle that I use to fertilize my veggies (I spray them with seaweed emulsion) and other little odds and ends.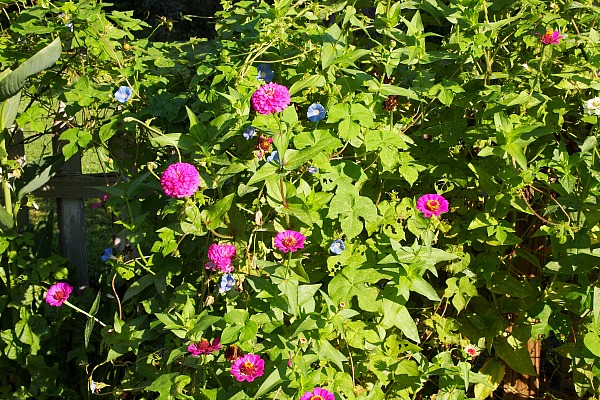 One side of my picket fence (that goes around my vegetable garden on two sides) is covered in blue morning glories mixed with mostly pink and white zinnias. The bees and butterfly's are all over those flowers!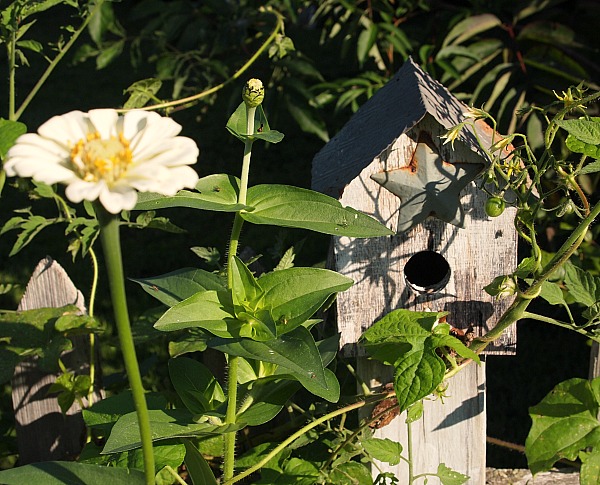 This is an old birdhouse I  put on top of a fence post at the beginning of the summer that's now covered in a volunteer cherry tomato, morning glories and zinnias.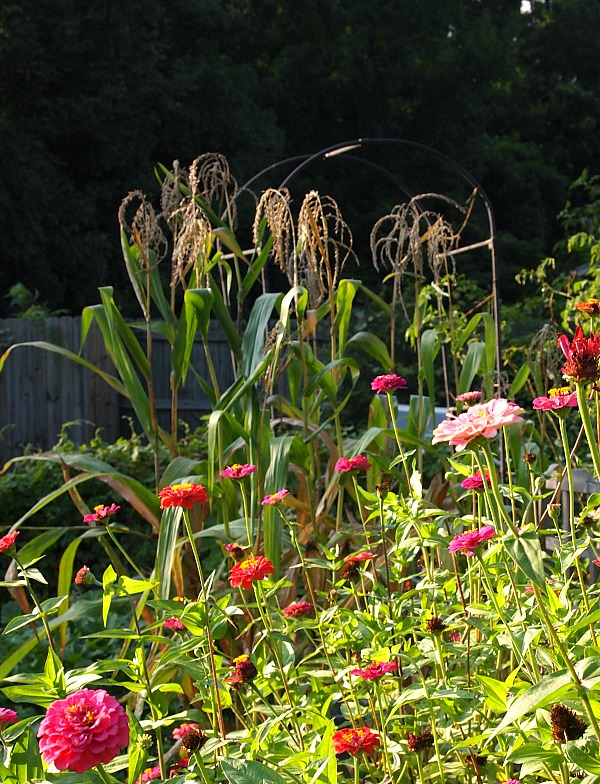 I grew a small patch of popcorn this year and it's ready to harvest!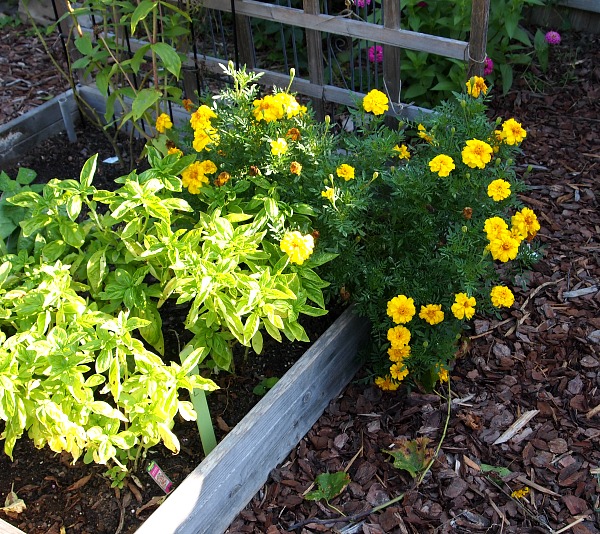 This bed has some swiss chard, basil and marigolds in it.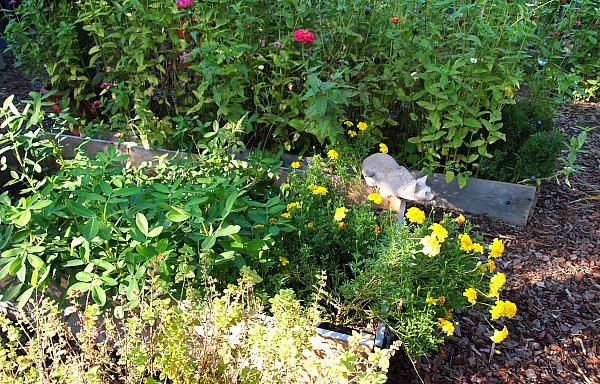 I also grew peanuts this year. They're in the bed with the cat statue.  I'm not quite sure when to harvest them. Some people say wait for the foliage to die back and other's say dig up a small area and if you've got peanuts…you've got peanuts!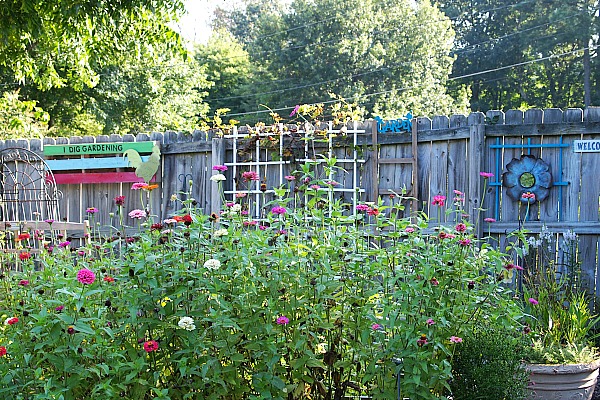 I've taken a lot of garden photos in the past few days because the weather here has just been gorgeous and everything looks so beautiful right now, which I'll share with you another day.
But here's one last photo!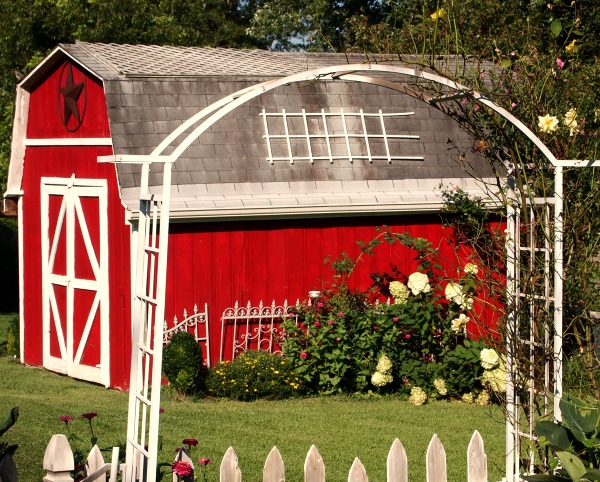 The barn looking out from the vegetable garden.