Delicious Soup Recipes for Cold Weather Days.
Winter is the perfect time for cozy comfort food. Soups are the best kinds of comfort foods in my opinion. Here are some of my favorite winter soup recipes to help you stay warm all season long. Whether you're looking for a hearty main course or a warming snack, these soups are sure to hit the spot. So grab a spoon and get ready to savor some delicious goodness with these 20 Winter Soup Recipes to Warm You Up!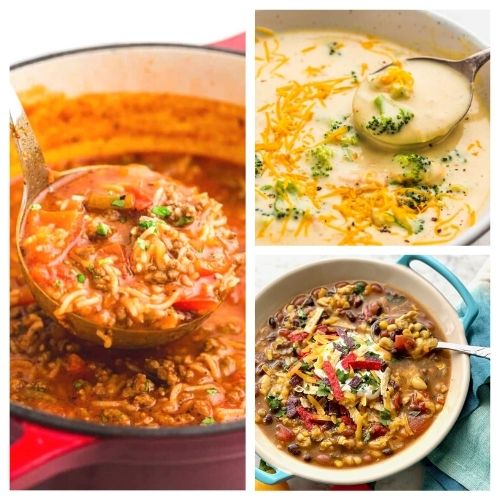 Disclosure: This post may contain affiliate links to Amazon and/or Etsy, which means that I may earn a small commission from some of the links in this post. Please see our Disclosure Page for more information.
Everyone loves soup, especially on cold winter nights. Winter is the perfect time for warm, hearty soups that will keep you nice and cozy inside your house. These soup recipes will also work great as appetizers, side dishes, or even light meals.
20 Winter Soup Recipes to Warm You Up
Winter soups are a staple in my home for winter meals as they are full of nutrients and vitamins that help keep you healthy during winter. They are also great recipes to throw together when you aren't quite sure what is on the menu for dinner! In order to be able to whip up a soup recipe be sure to have in stock the following items:
Vegetable Stock – a great base for almost all soups. Having this on hand will ensure you can make almost any soup you find!
Wine- yes wine! It is not always for drinking, it can really help add some flavor to your soups. If you'd prefer not to use wine, other acidic liquids make good substitutes, like cranberry juice, lemon juice, or pomegranate juice.
Onions- Sautéed onions that simmer in your soup all day long are a great way to add flavor to soups.
With these items, you are likely always prepared to make some nice warm winter soups, no matter if it's for a hearty meal or to help get you through the sniffles.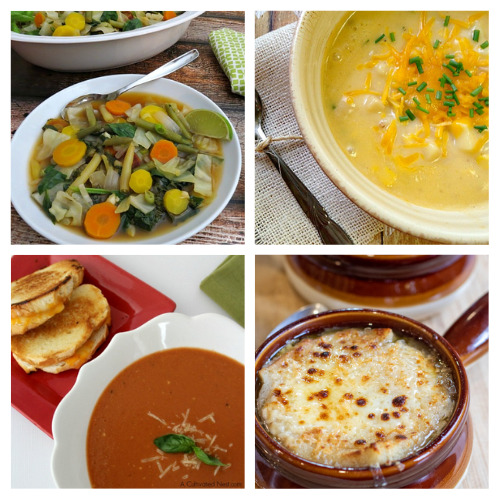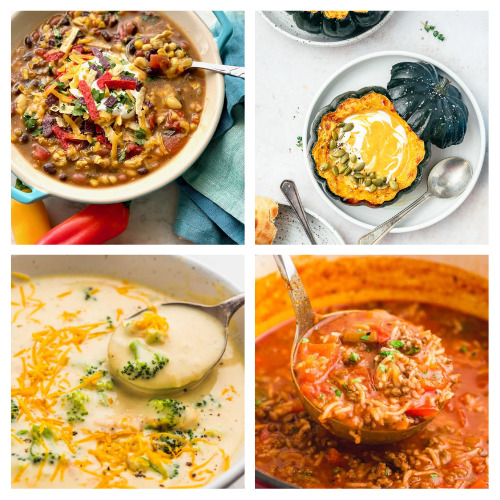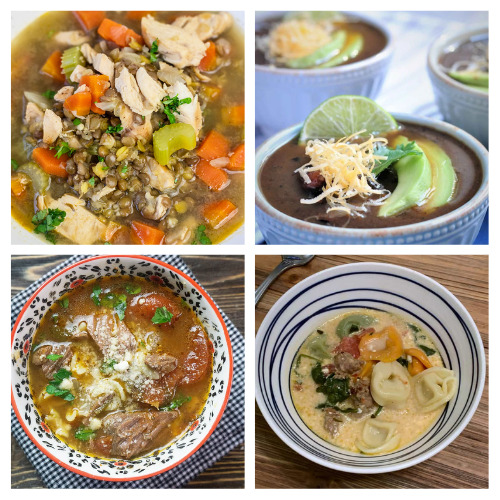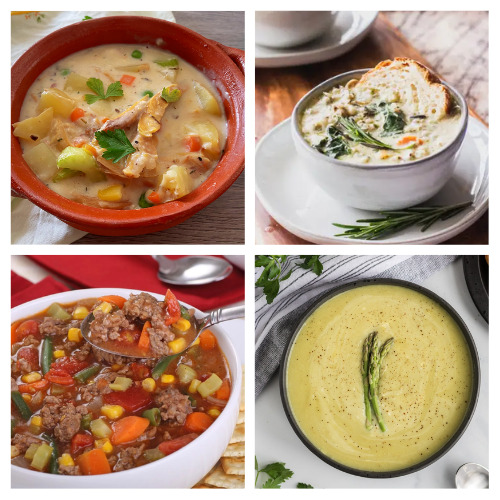 What is your favorite soup?
You might also be interested in: 20 Delicious Winter Comfort Food Recipes