There are many reasons why reigning in your spending and being responsible with your money by setting a budget is definitely a smart choice, although it may not be a "fun" choice at first. A budget will help you live within your means which believe me in the long haul will feel freeing rather than constraining!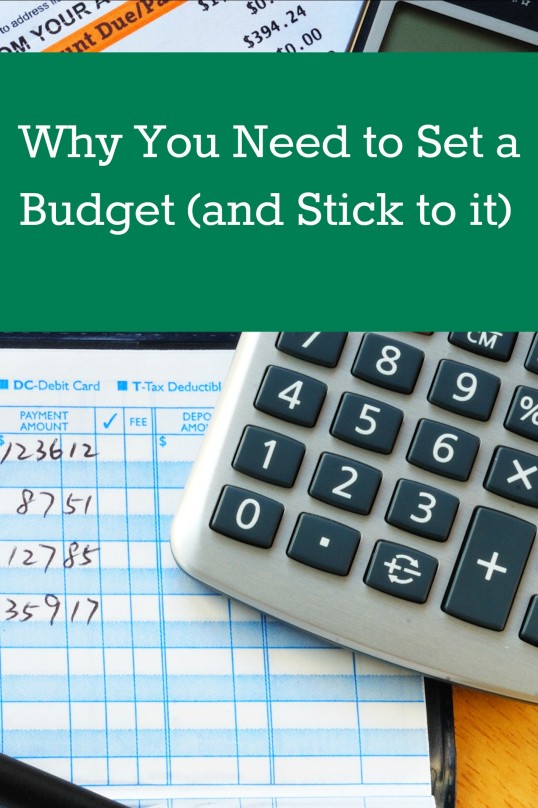 Why You Need to Set a Budget (and Stick to it)
Why You Need A Budget
A budget serves several purposes 
Disclosure: This post may contain affiliate links to Amazon and/or Etsy, which means that I may earn a small commission from some of the links in this post. Please see our Disclosure Page for more information.
First of all, it helps you track where your money is going!  Spending with no set plan and no idea where your money has gone leads to an empty wallet as well as an empty savings account. If you know on paper what your grocery, fast food, or clothing allowance for the week is then you are less likely to overspend and be scrambling to pay utilities and other basic bills on time. Late fee's add up quickly and can keep spiraling out of control.
Creating and reviewing your budget can help you identify where you are spending unnecessarily –  maybe it's big things like grocery purchases that you didn't plan on & cable package that you don't really need, or small things like coffee and snacks out, manicures etc..  Sometimes we don't even realize how much little purchases add up and eat away at what could be savings or used for paying down the principle on your credit card bills.
Sometimes a budget will show you that it's not a spending problem but an income problem. In which case, you have to think of some ways to bring in more money.
Having a budget will help you in paying down debt– make a plan for paying off more than just the interest.  Once you are cutting out wasteful spending you can use that money to pay extra on credit cards, car loans, and the mortgage.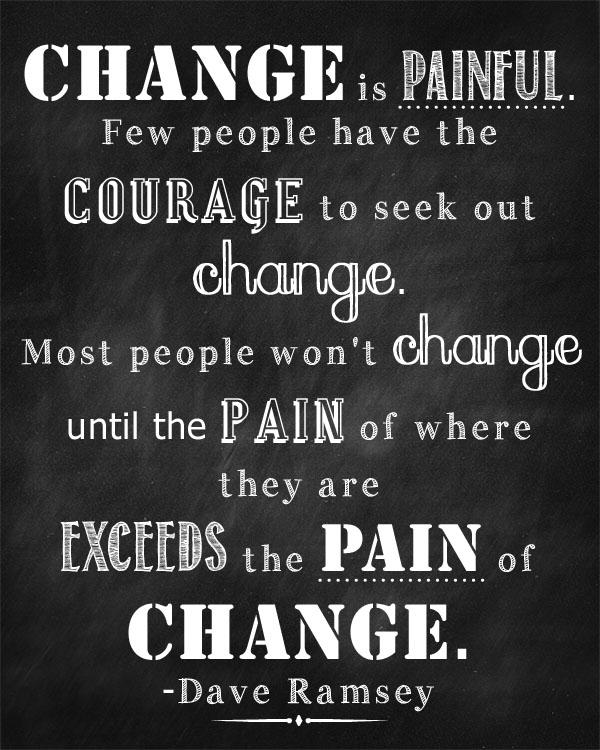 Setting and sticking to a budget can assure that you can financially handle emergencies that may pop up– a blown tire, a leaky roof, or insurance deductibles that catch you by surprise. If you have savings figured into your budget this acts as a safety net to get you through.
Budgeting your money helps you save and plan for the future. While it may seem a long way off college tuition's, weddings, and retirement aren't  as far away as you think. Don't let it take you by surprise, and don't rely on your social security-if it is even around when you retire-it is not usually enough for people to live on as a sole source of income.
Having security in your future, and even your day to day spending will also give you a sense of pride and accomplishment in yourself, that alone is an invaluable reason to budget your money.
So take control of your financial future and make a budget!
Here are some other posts for additional budgeting help
Home Sweet Frugal Home – Making A Budget Binder & A List of Free Printable Financial Planning Pages
Getting Out of Debt by Using The Snowball Method
Printable Monthly Budget Worksheet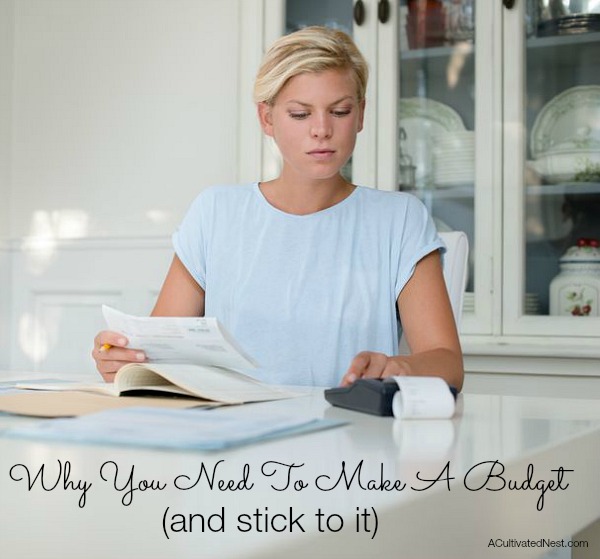 This is an original post from A Cultivated Nest. If you are reading this anywhere other than A Cultivated Nest (or have a subscription), this content has been stolen.
  About Jody: I am a Florida girl through and through living the semi-country, small town life.  I am making my way through it with my amazing hubby, 2 beautiful kids, 2 of the best Dachshunds to ever walk the face of the earth, massive amounts of coffee and a whole lot of Jesus.  I homeschool, craft, cook, scrapbook, garden, raid the thrift shops, snap 1,000's of photos, and read when I can grab a spare minute (which is rare). You can find me blogging at Simply Southern Sunshine.