Nowadays there is a lot of talk about special coupon and rebate apps that can help you save money on your groceries. But there isn't as much talk about some more old-fashioned techniques. And that's a shame! While a grocery price book may not require any special technology, it still is an excellent way to save money on food. But What is a Grocery Price Book and How Does it Save You Money? Let's take a look!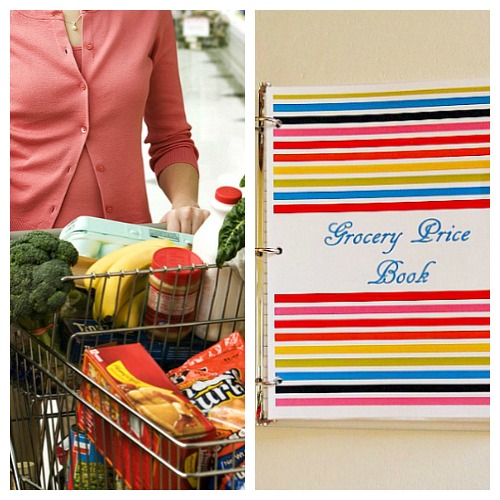 Disclosure: This post may contain affiliate links to Amazon and/or Etsy, which means that I may earn a small commission from some of the links in this post. Please see our Disclosure Page for more information.
I did discuss grocery price books a while back, but as I still use this money saving method (and have refined my approach a little), I wanted to cover it again in a new post. Plus, I now have free grocery price book printables available in my resource library!
What is a Grocery Price Book and How Does it Save You Money?
What a Grocery Price Book Is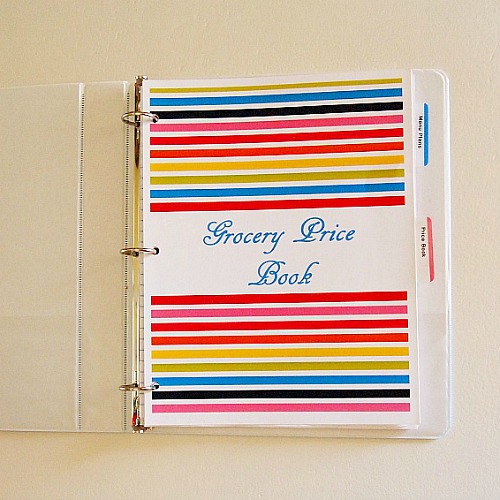 A grocery price book is exactly that- a book of grocery prices. But it's not a book you buy. In fact, it's not much of a book at all. It's usually a notebook or a section in your budget binder. You create your grocery price book by recording at least 3 things- store, food item, and price. The idea is that by recording how much the same food costs at different stores, you figure out which stores have the food for the lowest price. Then you can plan your grocery shopping around that knowledge. Because these days, if you want to save money on groceries, you usually need to be shopping at a minimum of 2 grocery stores to take advantage of differences in pricing. Not to say that you have to go to both stores every week. One store can be your main one, and the other can be one that you just go to once a month. When you're there, just get enough of the items to last you until your next trip (given that the food items are packaged, canned, or can be kept in the freezer).
If you wanted to make a really comprehensive grocery price book you'd include all of these categories: date, store, item, size, price, and unit price. Date is helpful as it allows you to see if prices change over time, and alerts you to the fact that you may need to update your price book if those price changes aren't temporary. Size and unit price are helpful because they keep you from being tricked into thinking something is cheaper when it's actually just smaller. This is especially helpful if you buy food at places like the dollar store, where the prices are low, but the packages also tend to be smaller (you might like my post on which dollar store items simply aren't a deal). You also need to consider unit prices if you shop at stores like BJs or Costco, where the prices are higher, but the packages are bigger. You'll know that the store where the unit price is the lowest is the one where you're really getting the best savings. You can figure out a unit price by dividing an item's price by the amount of the item. So if you get a bag of 6 apples for 3 dollars, 3 divided by 6 equals 50 cents an apple.
How to Make a Grocery Price Book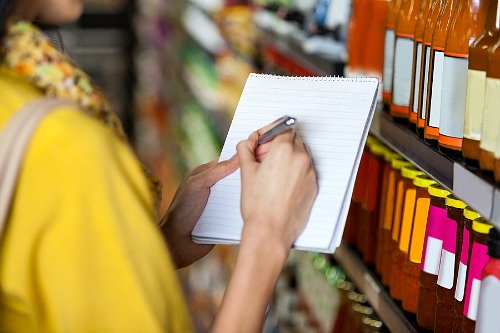 You can easily make a grocery price book by drawing columns and rows on a piece of paper. Or you can find printables online (as mentioned, there are some in my resource library). If you like to use programs like Excel, you could use make a digital grocery price book. There are even grocery price book apps! I've heard that ValueTracker is a good one for iOS. I haven't tried any for Android, but Pricebook looks like it might be a good choice.
After you choose your price book making method, go through your receipts and use the numbers from them to fill out your grocery price book with the info of the items you usually buy. Make sure not to include any prices that are lower because of discounts or coupons, as those are variable and can't be counted on. And if you shop with online grocers like Amazon Fresh, don't leave them out! If you haven't purchased an item in a while, bring a piece of paper with you to the store next time, so you can record the most recent price.
Organize your grocery price book however you like. You might want to do it by the type of product (all butter prices in one section), by store (all prices for the same store in one section), or by category (all frozen goods in one section). Whatever makes the most sense to you.
Keeping a Grocery Price Book Up to Date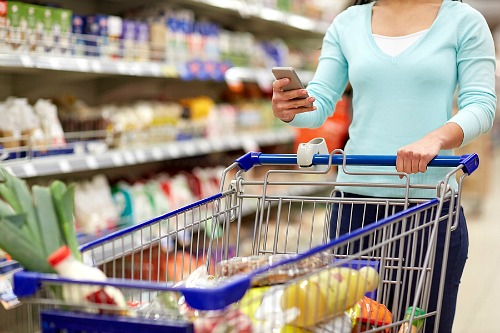 Every so often, take your grocery price book with you to the store. Stores' prices change, and the store that used to have the highest prices for an item may now have lower prices. This may be because of a deal with the food's producer, or maybe you discover a new store brand version of the food that's less expensive. Either way, taking your grocery price book with you every couple of months allows you to make sure you're not missing out on any great low prices!
A grocery price list is a great way to save money on groceries, and while it does take some time in the beginning, it doesn't require clipping coupons every week. And with the amount of money you can save, it's definitely worth that initial effort!
Have you ever kept a written grocery price book, or do you just try to remember prices?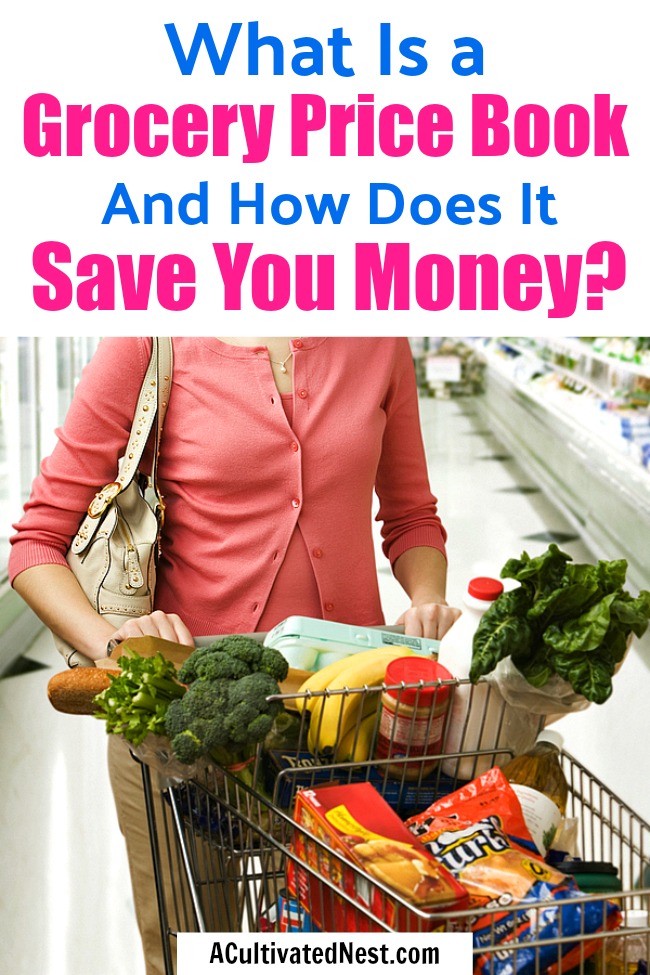 You might also be interested in: 50 Things You Can Do to Save Money On Groceries