Delicious Homemade Brunch Recipes
Ahh… the weekend! The joy of sleeping in and enjoying a nice hot breakfast is a simple joy that we all deserve every now and then. Lazy weekend mornings when you have nothing but time ahead of you are a wonderful opportunity to try new casseroles, bake up a pile of pancakes or make hot donuts in your air fryer. We've gathered up a list of 28 Delicious Weekend Breakfast Recipes so you can enjoy your Saturday morning in style!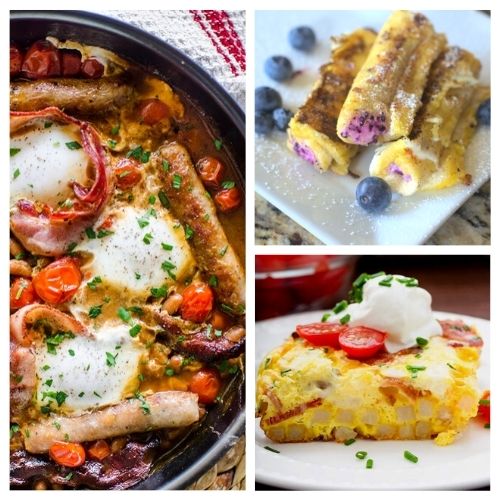 Disclosure: This post may contain affiliate links to Amazon and/or Etsy, which means that I may earn a small commission from some of the links in this post. Please see our Disclosure Page for more information.
There is so much more to breakfast than cereal, and the weekend is the perfect time to try a new brunch recipe. You are going to love these delicious weekend breakfast recipes and your family is going to love them too!
28 Delicious Weekend Breakfast Recipes
Turn off the alarm and enjoy a lazy weekend morning. Get up late and make a hearty brunch recipe to celebrate spending the day at home. Here are some tips to make your lazy weekend breakfast go smoothly so you don't spend the whole morning in the kitchen.
Beverages – Make the orange juice and prep the coffee before you go to bed. Just hit the brew button in the morning and your coffee will be ready in a flash.
Prep Ahead – Can the bacon and sausage be cooked ahead of time and just reheated? Many of the recipes below are designed to be made ahead and stored overnight in the fridge. Just pop them in the oven in the morning.
Set the Table – Set the table the night before or have the kids set the table while your breakfast casserole bakes and you enjoy a cup of coffee on the porch.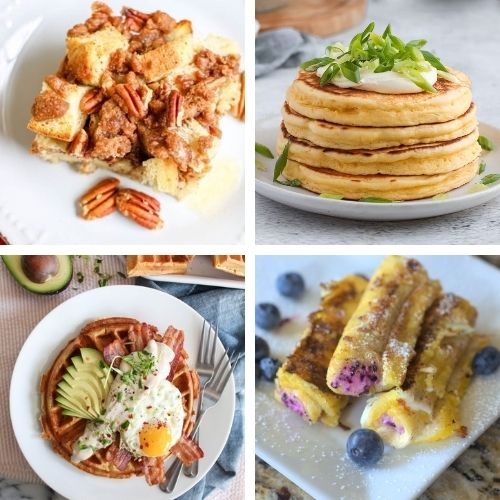 What's your favorite lazy weekend breakfast?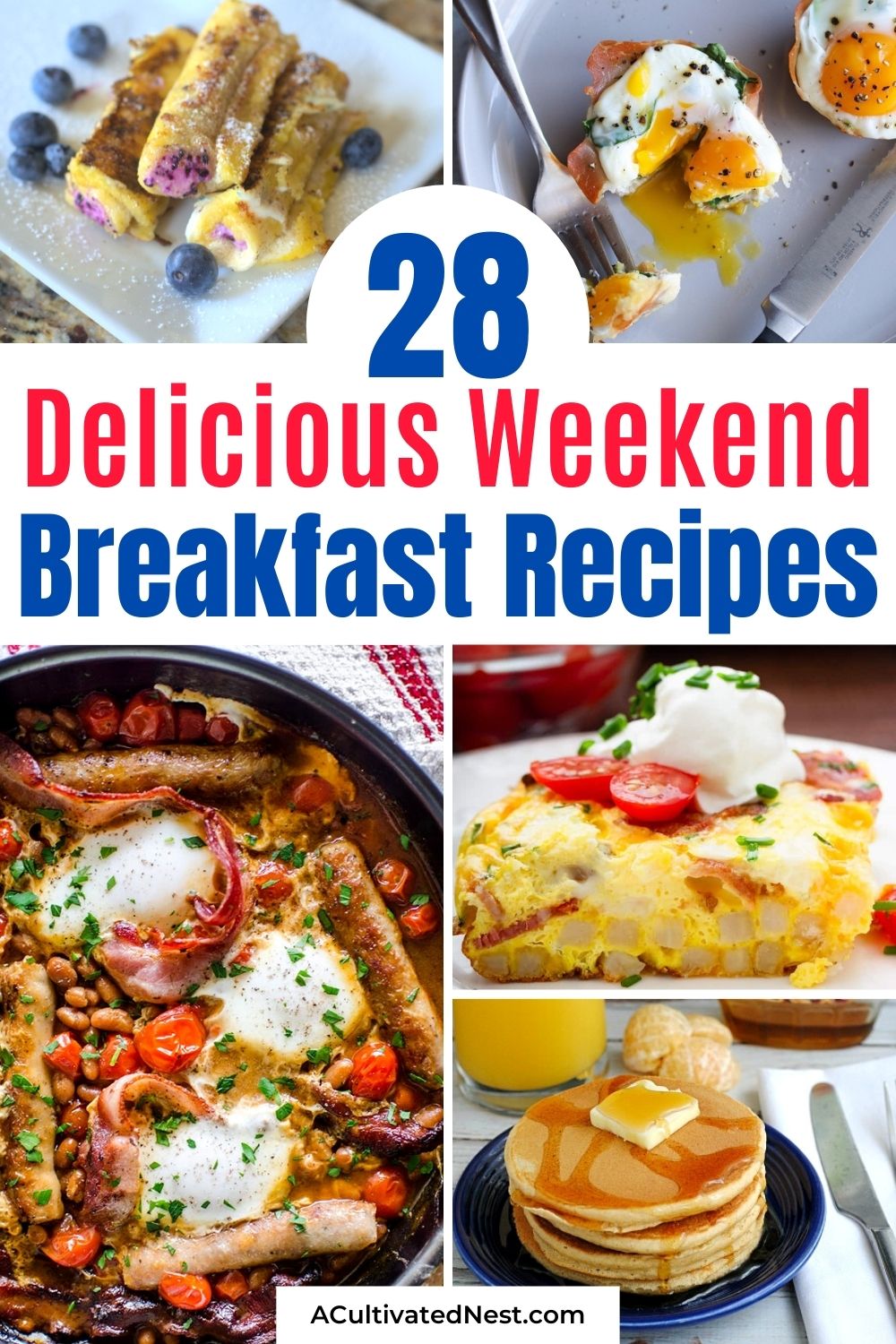 You might also be interested in: 20 Mouth-Watering Lunch Wrap Recipes