I always like seeing what people have on their bookshelves or book recommendations. So every now and then I share what I'm reading because I figure most of you are like me!
Normally,  I always have at least 4 or 5 books that I'm reading but I thought I'd tell you just about these two today since they are similar.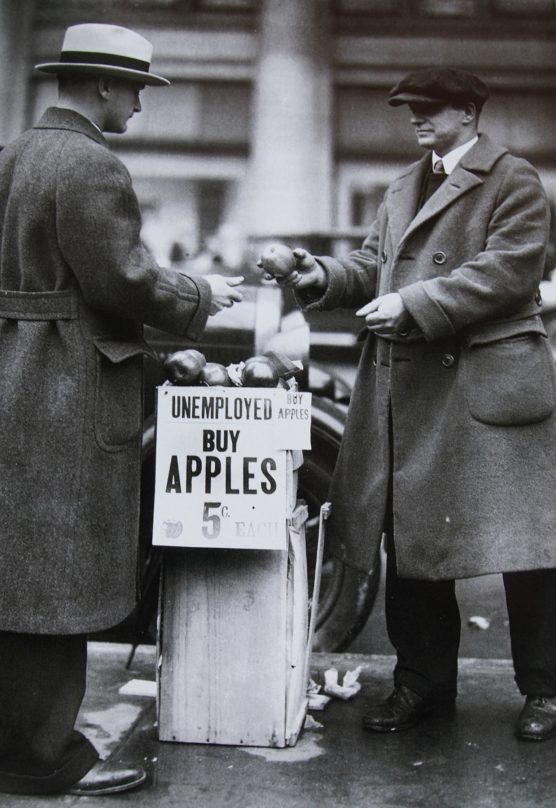 Disclosure: This post may contain affiliate links to Amazon and/or Etsy, which means that I may earn a small commission from some of the links in this post. Please see our Disclosure Page for more information.
We Had Everything But Money is a compilation of real life stories of people who lived through The Great Depression and The Dust Bowl (which also happened during the Depression). I'm sure some would say it romanticizes the Depression Era since all of the stories are upbeat. Most are about people helping each other & how even though it was a time of great hardship it was also a time that some remember fondly. It's really a very cheerful and uplifting book seeing how it deals with such a tough time in history.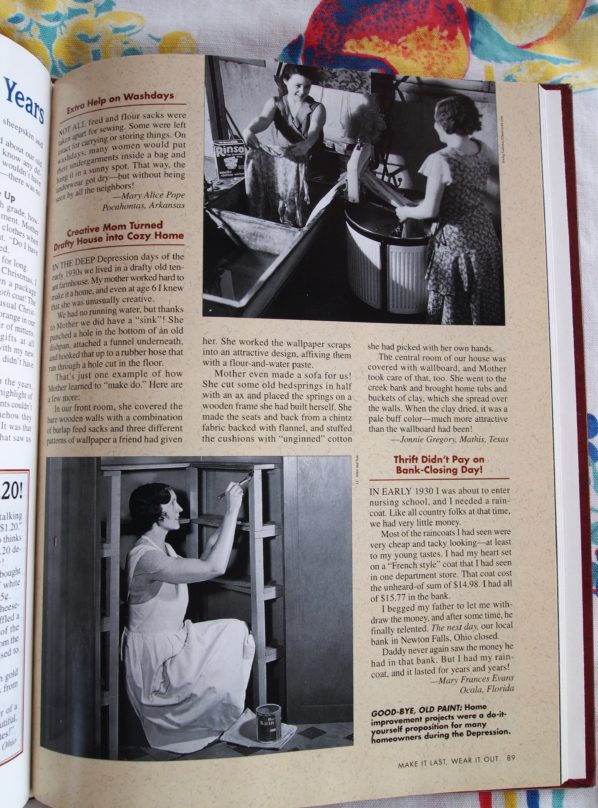 Here's a story we all can relate to. It's called "Creative Mom Turned Drafty House Into Cozy Home". She went to the creek bank and gathered buckets of clay which she spread over the wallboard in her house. When it dried it was a pale buff color and much nicer looking. Reminds me of Venetian Plaster 🙂 She also worked wallpaper scraps into a pleasing design in one room. They didn't have a sink so she made one!  I'm sure she'd have a DIY blog if she was around now!
It's got great photos to go along with the great stories. Here are some other stores that are included:
"Hobo Code Directed Hungry Men to Meals  and Caring Strangers"
"Depression Years Filled with Courage and Sharing"
"Friends Saw Each Other Through Hard Times"
"Family Admired Dignity of  'Thread Man'"
"Depression Era Recipes You Can Try
Good Old Days in the Kitchen is collection of recipes and short stories from the garden, kitchen, and pantries of a simpler time when life didn't revolve around TV, iphones or computers.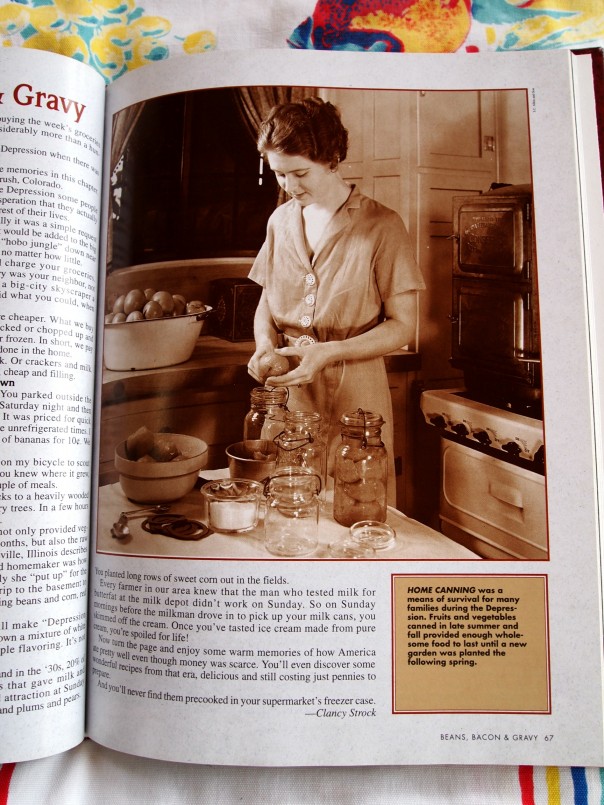 Here's a recipe from the story "Gathering Greens" in the book:
Dandelion jelly:
Pick 1 quart of fresh dandelion blossoms. (be sure they have not been exposed to pesticides, fertilizers, etc.) Quickly rinse blossoms with cool water to remove any insects. Snip off green collars.
Combine cleaned blossoms in a saucepan with 2 quarts cold water. Bring to a boil and boil for 3 min. set aside to cool.
Strain liquid, pressing petals with fingers to extract juice.
Measure 3 cups dandelion liquid into a saucepan; add 2 tablespoons lemon juice and 1 package (1 3/4 ounces) sure jell. Bring to a boil.
Add 5 1/2 cups sugar, stirring well. Boil for 2 1/2 min, stirring well. Put in jars and seal.
The stories in both books are  short so they are a quick read. I find myself reading a story or two every day. Haven't tried any of the recipes though.
I bought these books on Amazon and if you search the titles you'll see lots of other books in the series such as:
Tough Times,  Strong Women
The Old Time Art of Thrift (I'm getting this next)
Making Our Own Fun
We Survived and Thrived
Good Old Days Remembers – Working on the Farm
These are great books  if you enjoy a trip down memory lane or just want to learn more about the "olden days" !