I finally finished painting my living room Moonlight by Benjamin Moore  (Yay one project I can check off)! I made a few changes to the window wall (cleaned the very dirty blinds for one thing) 🙂 . Took my toile curtains down and washed them, but instead of putting them back I put up these cute red and white polka dot curtains I got at IKEA. $12.99 for two panels – which I think is a very good price for ready made curtains that are nice and long.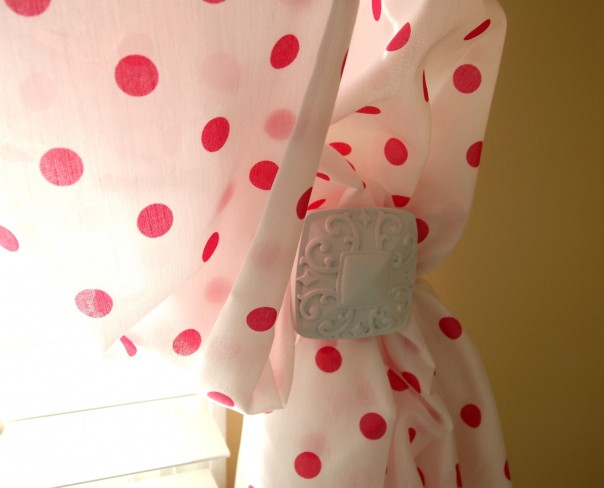 These are my fun summer curtains! In the fall I'll probably put back my red toile curtains and maybe put these in the guest bedroom.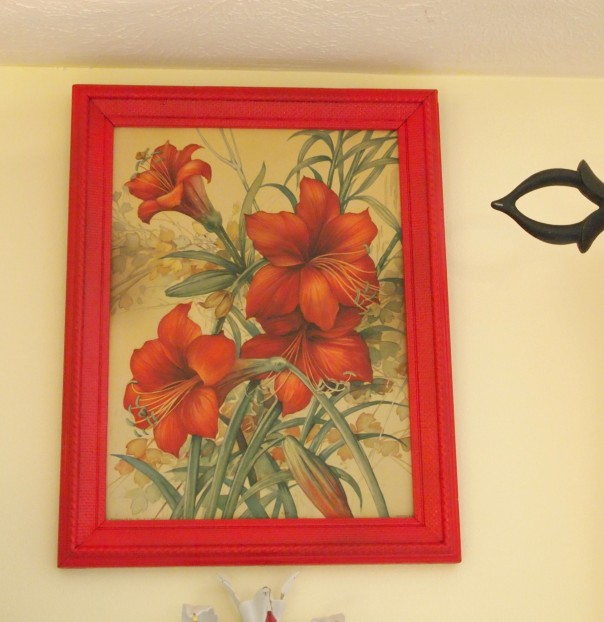 Disclosure: This post may contain affiliate links to Amazon and/or Etsy, which means that I may earn a small commission from some of the links in this post. Please see our Disclosure Page for more information.
I also painted the frame of the vintage print my daughter gave me for  Christmas and hung it above my  white  sconce.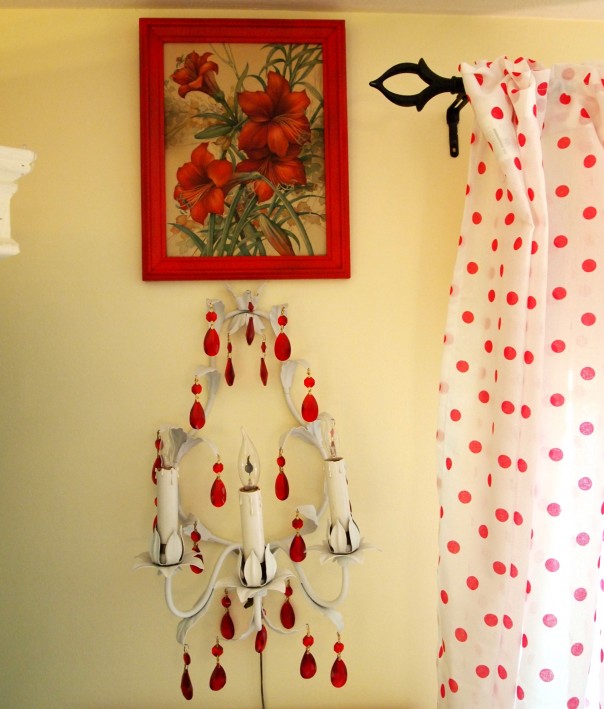 Love how it works so well with the other vintage print I already had!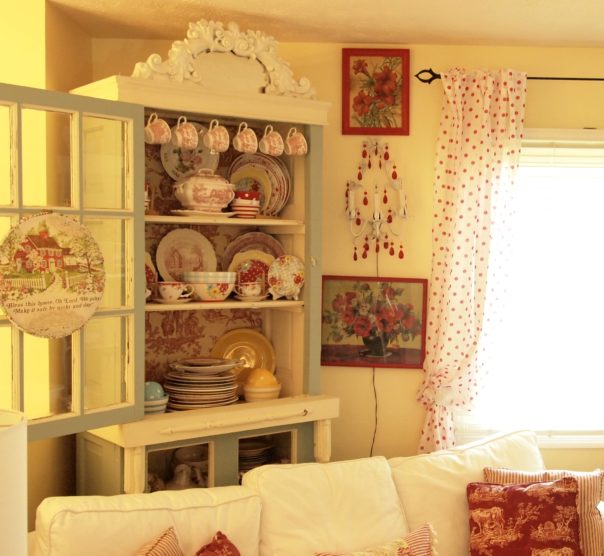 We are also  switching out the bookcases that flank the fireplace  on the opposite wall.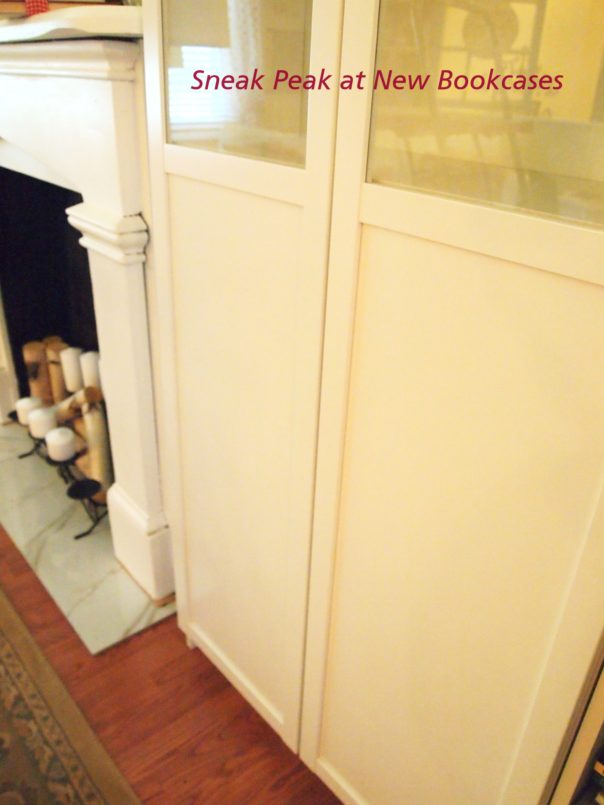 Here's peak at them –  I'll show you those when we're done setting them up.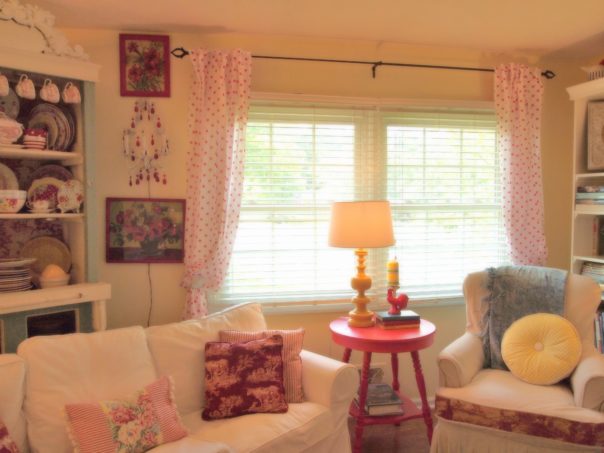 I'm really happy with the changes we've made in the living room so far!
            Hope you are all having a great holiday weekend!