I don't know why, but I've been bothered with dry lips recently. Maybe its from pool chlorine, or just the hot weather. But really, I've had nearly winter level dry lips the past few weeks! So I've upped my lip care regimen to make sure I'm keeping my lips moisturized with lip scrubs and lip balms, and its really been helping! But I felt like I wanted a more summery lip scrub the other day. So I created this fun Watermelon Sugar Lip Scrub!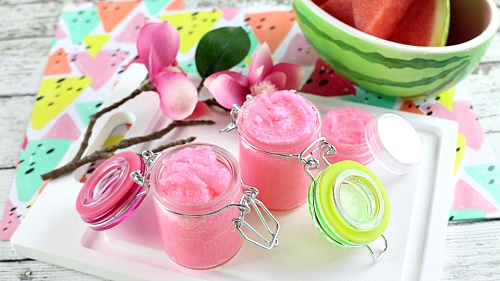 Disclosure: This post may contain affiliate links to Amazon and/or Etsy, which means that I may earn a small commission from some of the links in this post. Please see our Disclosure Page for more information.
I love watermelon, so you know that I love this lip scrub! It's just so bright, refreshing, and wonderfully summery! If you're not a fan of food coloring, it's completely optional for this scrub. The watermelon flavoring drops will add enough color that you can skip the food coloring, but feel free to add a drop in if you want the color to be even richer!
Watermelon Sugar Lip Scrub
This recipe will yield 1/3 cup of watermelon sugar lip scrub (enough to fill 3 lip balm containers):
Ingredients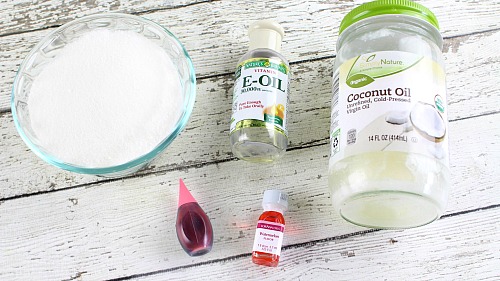 3 Tablespoons coconut oil
1/3 cup granulated sugar
4-5 drops watermelon flavoring
2 drops Vitamin E oil
Optional – 1 drop pink food coloring
Directions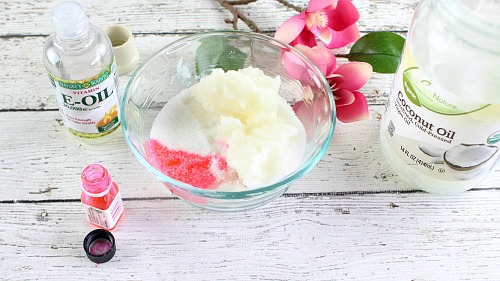 1. Add all ingredients into a small bowl and stir well until blended. The watermelon flavoring gives the lip scrub a light pink color, but if you want to make it darker, add 1 drop of pink coloring.
2. Transfer to airtight containers and store up to 3 months.
How to Use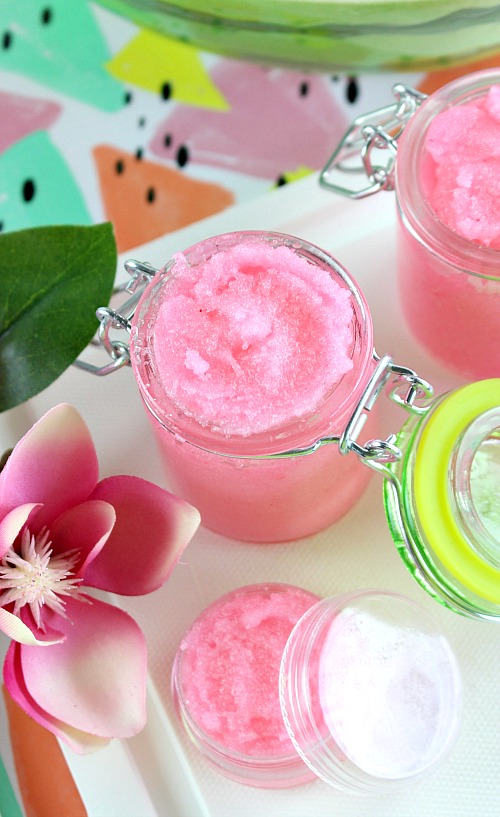 1. Wet lips and apply the watermelon sugar lip scrub. Enjoy the refreshing summer scent of sweet watermelon on your lips!
2. Massage lips in a circular motion, allowing the sugar in the scrub to exfoliate and the coconut oil to moisturize.
3. Rinse and pat dry with a towel.
4. Apply your favorite lip balm or moisturizer. I like to use my 2 ingredient mica lip balm!
Do you tend to suffer from dry lips in the summer?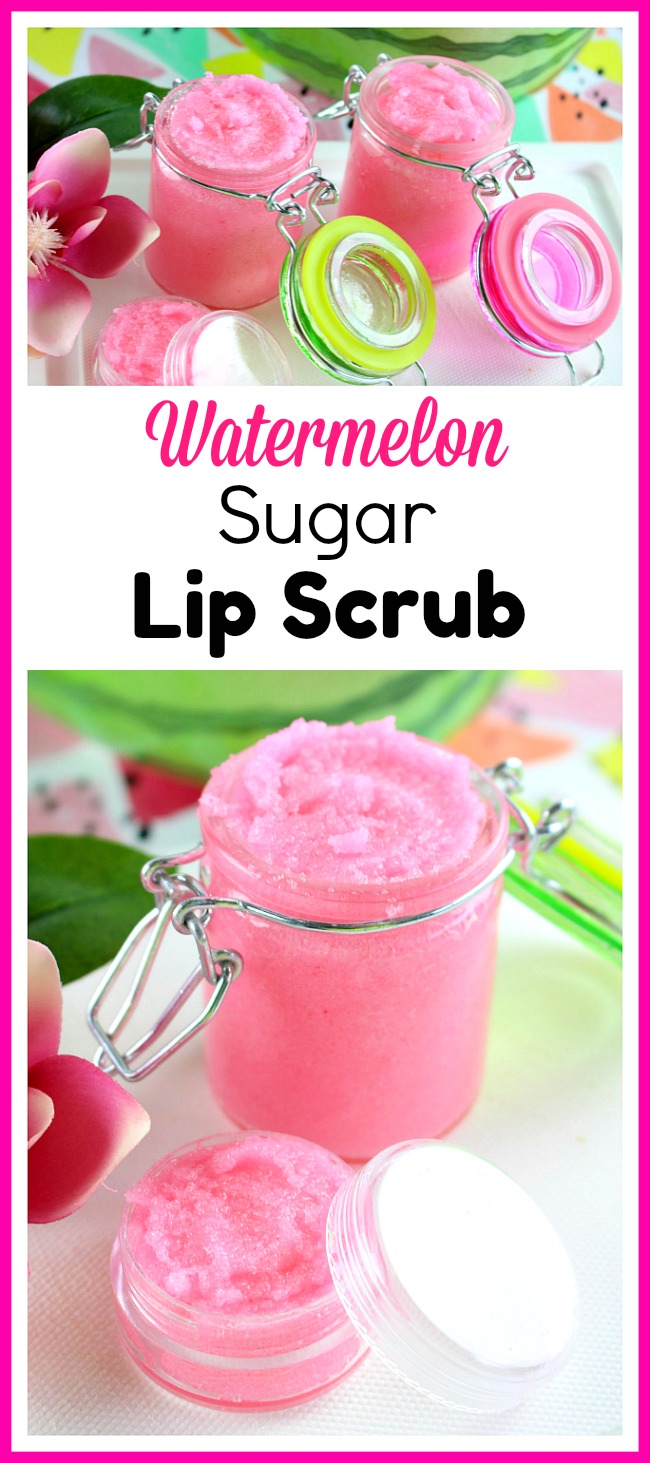 This post contains affiliate links to Amazon. Please see our Disclosure Page for more information, and thanks for supporting this site!
You might also be interested in: