Here's the second half of my vegetable garden.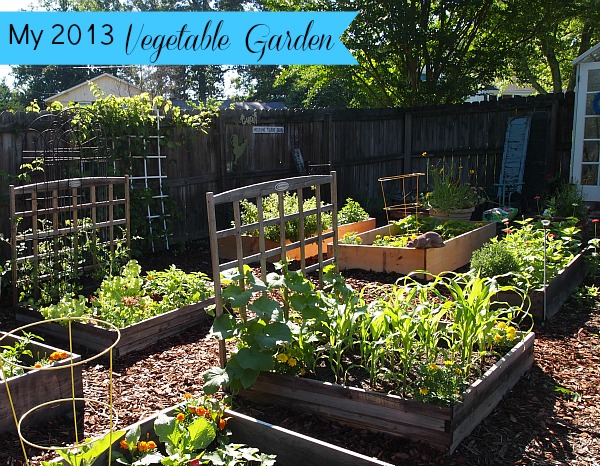 Here's a little video tour I did with my iPhone. I haven't figured out how to edit it or resize. 🙂
Disclosure: This post may contain affiliate links to Amazon and/or Etsy, which means that I may earn a small commission from some of the links in this post. Please see our Disclosure Page for more information.
Manuela's Vegetable Garden  Video Tour
I uploaded it to YouTube and it won't give me the link to embed it (probably because the size is wrong) so just click on that link to go to YouTube.  I thought you all might find it fun and as soon as I figure out how to edit the videos – I'll probably be doing more of them for certain things.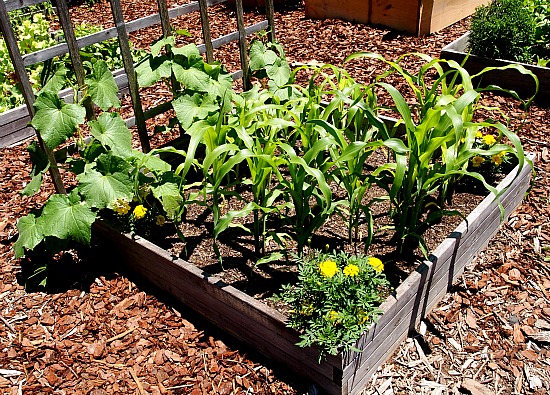 I have a couple of new raised beds that are little wider and taller than what was there and I'm growing a couple of things I haven't grown before. This is popcorn. I've grown corn before but I thought it would be fun to grow popcorn. The other plant is cucumber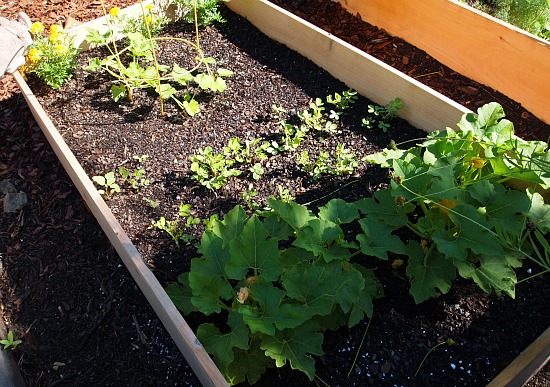 Another thing I've never grown before are peanuts! They're in the center of this bed with squash  and mini pumpkins.
A few details: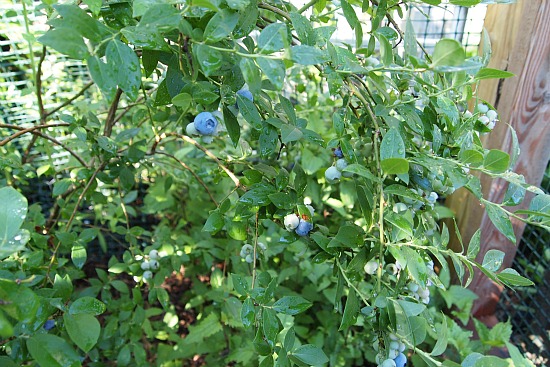 The blueberries are starting to ripen!
My garden seating area that my daughter and I made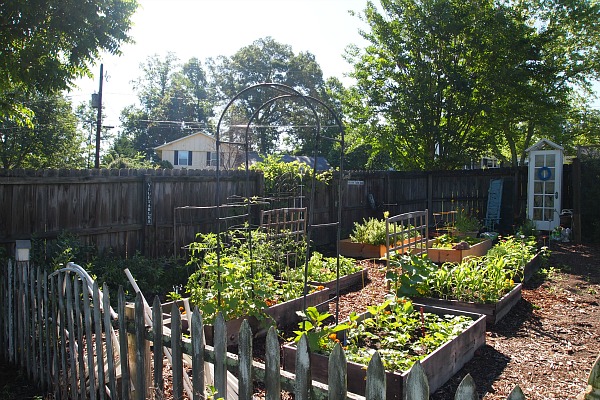 Hope you enjoyed the tour!