It may seem a little early for Valentine's day decorations, but I decided to decorate my fireplace mantle so that we can enjoy it for a few weeks.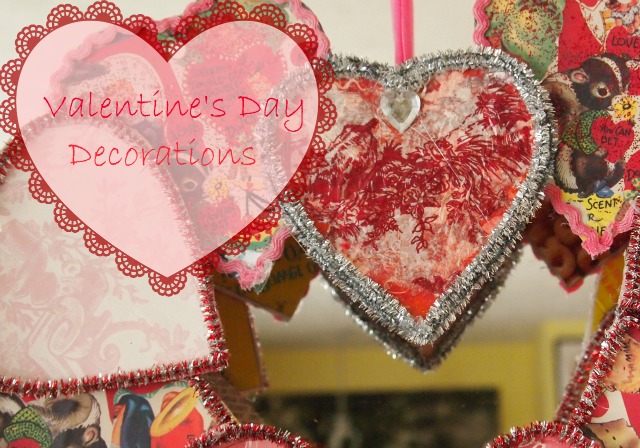 I basically re-used what I already had plus I made this cute felt and fabric Valentine banner from a kit that my friend Kathy (Kathy's Cottage) sells in her Etsy store Hens In Daisies.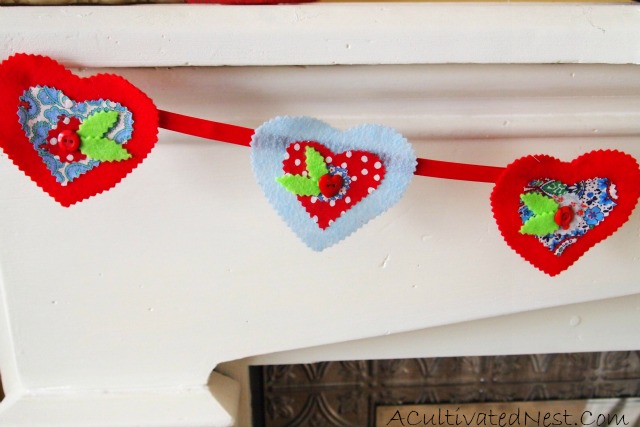 Disclosure: This post may contain affiliate links to Amazon and/or Etsy, which means that I may earn a small commission from some of the links in this post. Please see our Disclosure Page for more information.
The kits come with everything you need to make this cute banner. I was fighting a cold when I made mine  and didn't have the energy to make the yo-yo flowers.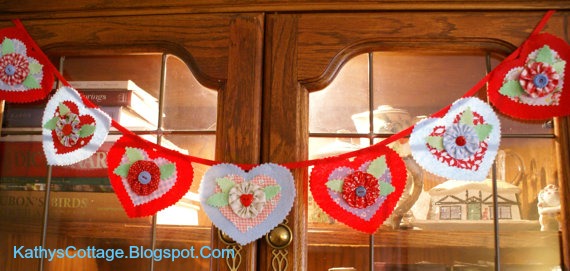 This is what it looks like with the yo-yo flowers (it's Kathy's photo).  So cute, isn't it! Anyway, you can also get the PDF pattern if you want to use your own materials instead of buying a kit. This is a great little project to do with the kids since you can glue everything together if you want instead of sewing it! She's going to be adding different kits to her store (hopefully some pillow kits cause she makes THE CUTEST pillows ever). Go have a look!  Hens In Daisies Etsy Store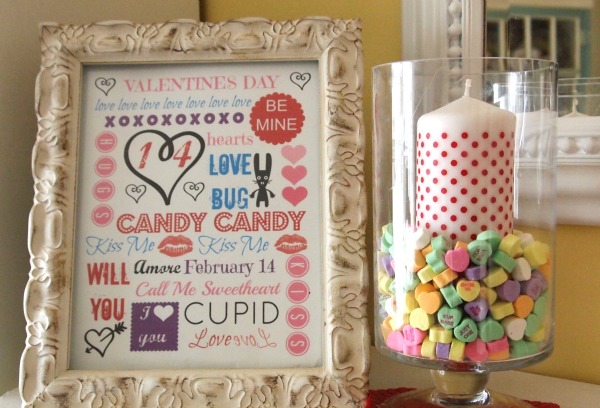 The polka dot candle is from IKEA and the free Valentine printable is from Jensfavoritecookies.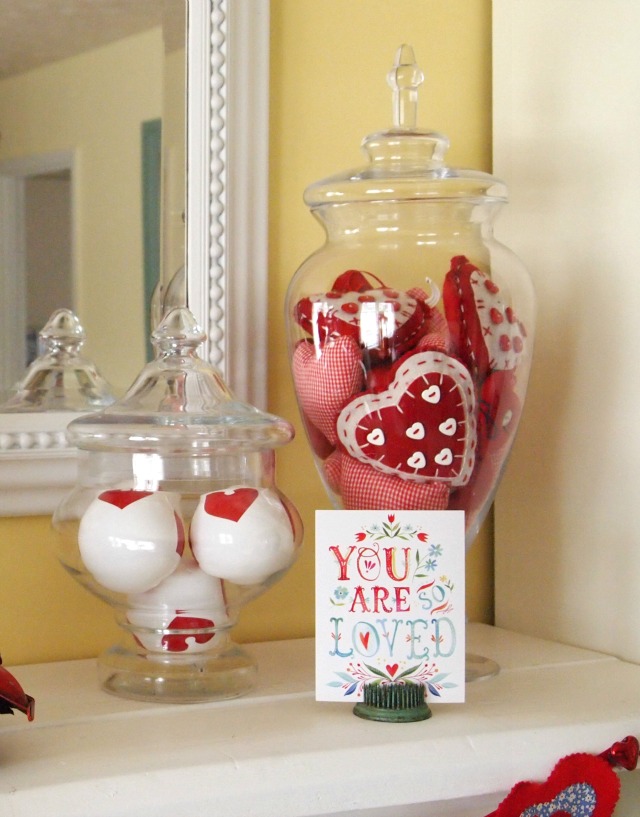 I filled my largest apothecary jar with some fabric hearts and a smaller one with Christmas ornaments that have hearts on them.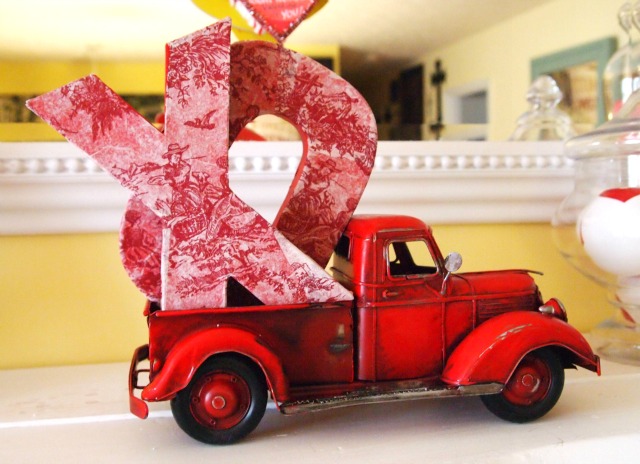 I showed you my truck with the decoupaged toile XO  in yesterday's post about decorating with vintage toy trucks.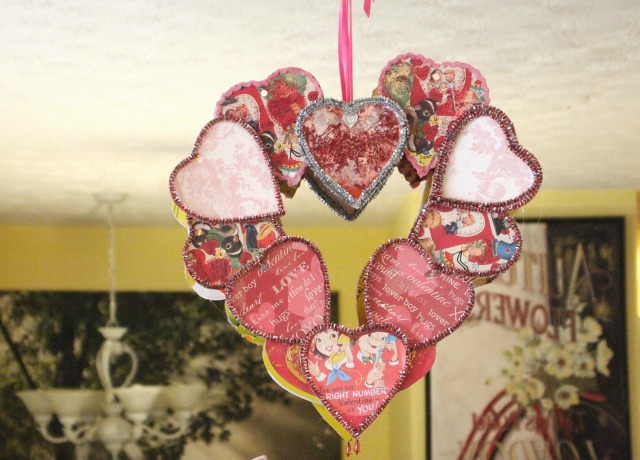 I reused some hearts I had from the Valentine tree I usually do  and a heart wreath  I made several years go to make a new wreath for this year.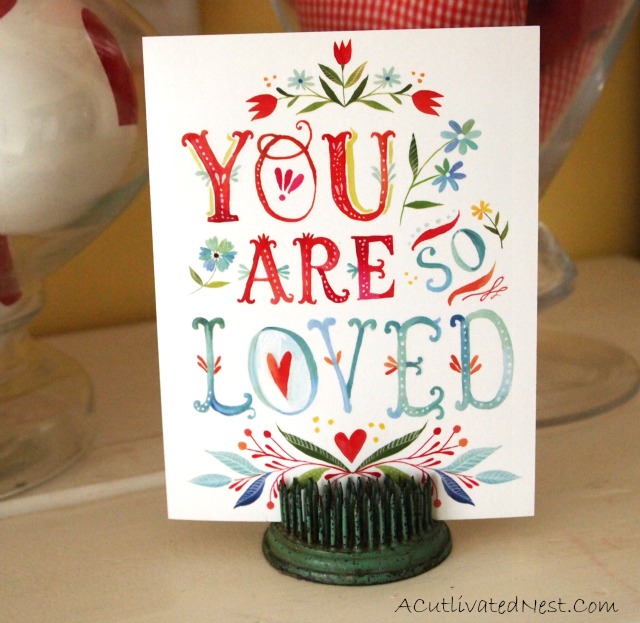 I like to celebrate the different holidays and seasons by doing a little something but this will probably be the last year I decorate for Valentine's Day. It was more important to me when my daughter was little or when we had more family in the area and would have special dinner with them.
Do you decorate for Valentine's Day?