I thought all you gardeners and lovers of vintage would like to see my Christmas present to myself!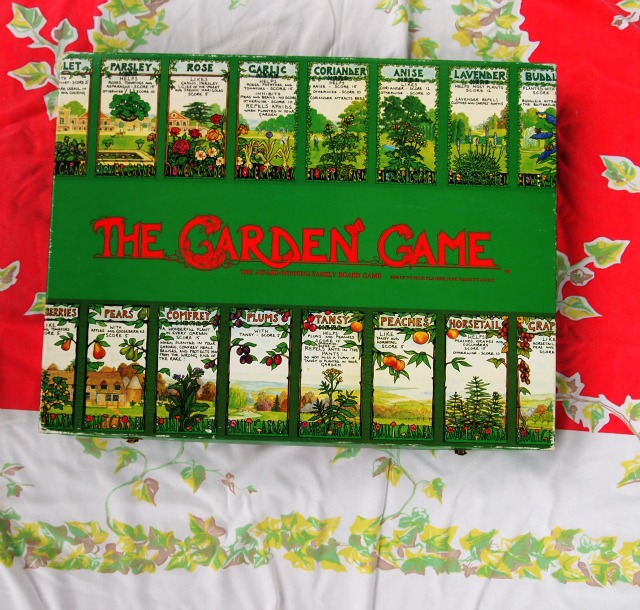 It's a British gardening board game called The Garden Game by Lady Sarah Ponsonby. It's a rummy style game and was named "best game of the year for 1980". Isn't it marvelous! They don't make beautiful board games like this anymore.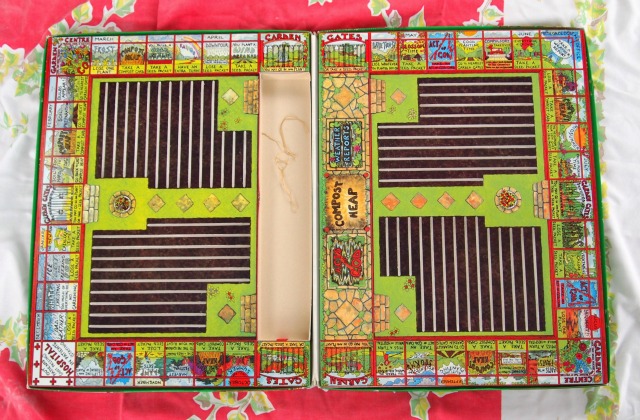 Disclosure: This post may contain affiliate links to Amazon and/or Etsy, which means that I may earn a small commission from some of the links in this post. Please see our Disclosure Page for more information.
The beautifully designed large board is the garden and has 4 garden beds.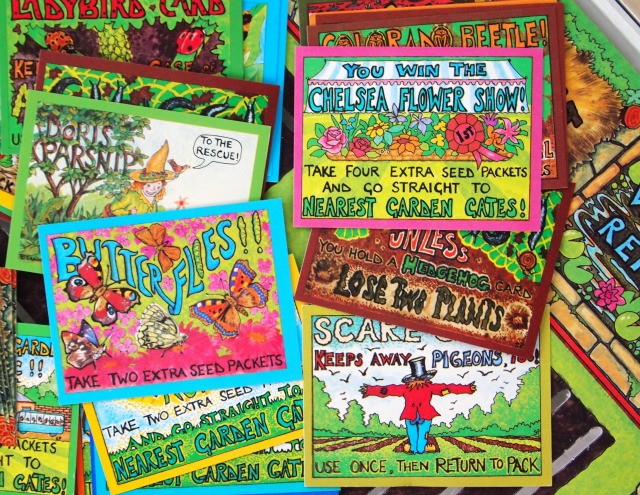 The object of the game is for  each player to plant Seed Packets in their garden until it's full, with plants that do best together (companion planting!). The first player that completes their garden wins. But you have to watch out for Acts of God, Weather Reports and other disasters (you could also have an accident go to the hospital)!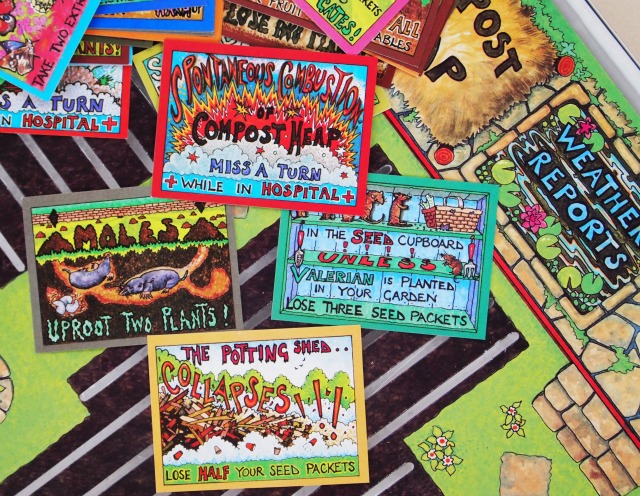 The seed cards are beautifully illustrated with various plants and flowers!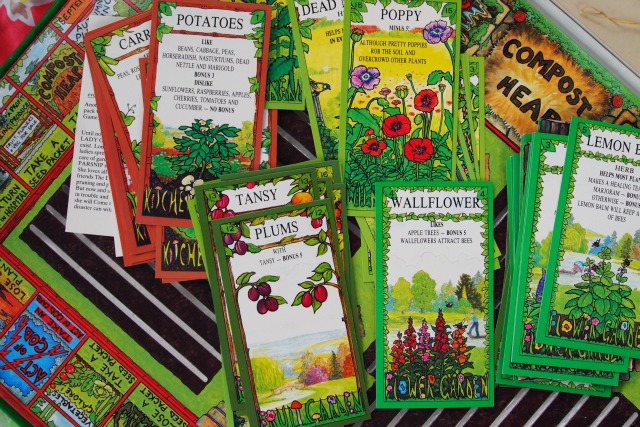 They're planted in the furrows (grooves) of the plots (those white lines on the board)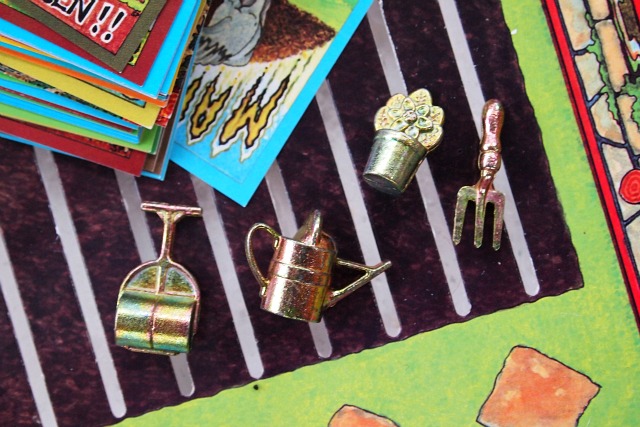 It has miniature metal garden objects as playing pieces and wooden dice!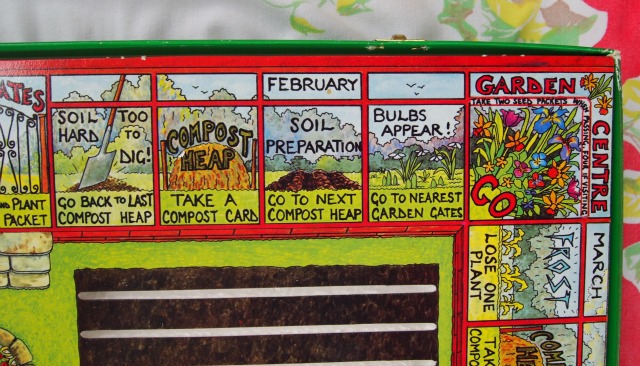 It's a stormy day here in Georgia (we started the day with tornado sirens at 8:30 am), so my daughter and I are going to play The Garden Game and work on our puzzle, bake some cupcakes and probably check the weather channel compulsively until these storms pass through later today!
What are you doing today?