A lot of people like to spend a lot of time planning out their Easter brunch or Easter dinner. I like those too, but my favorite part of Easter meal planning is Easter dessert! There are so many fun (and delicious) desserts you can serve on Easter. They're usually colorful, and sometimes are shaped to look like cute eggs, chicks, or bunnies! What could be better than that? To help speed up the time it takes for you to hunt down the perfect Easter dessert (or group of desserts, why limit yourself to just one!) I put together this list of 24 Unforgettable Easter Dessert Recipes!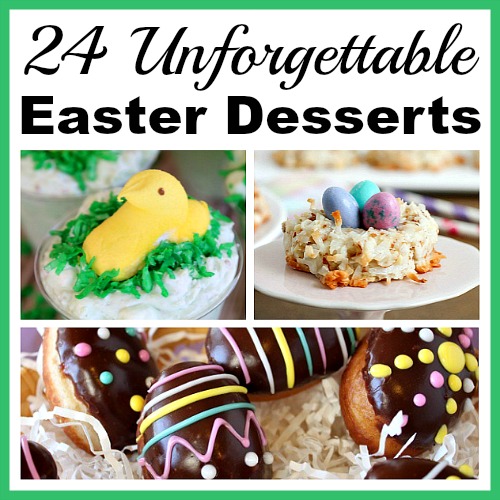 Some of these Easter dessert recipes are easy enough that the kids can help you with them! Why not don some cute Easter/spring aprons and have some fun family time in the kitchen making some yummy treats!
24 Unforgettable Easter Dessert Recipes
Do you have a favorite Easter dessert?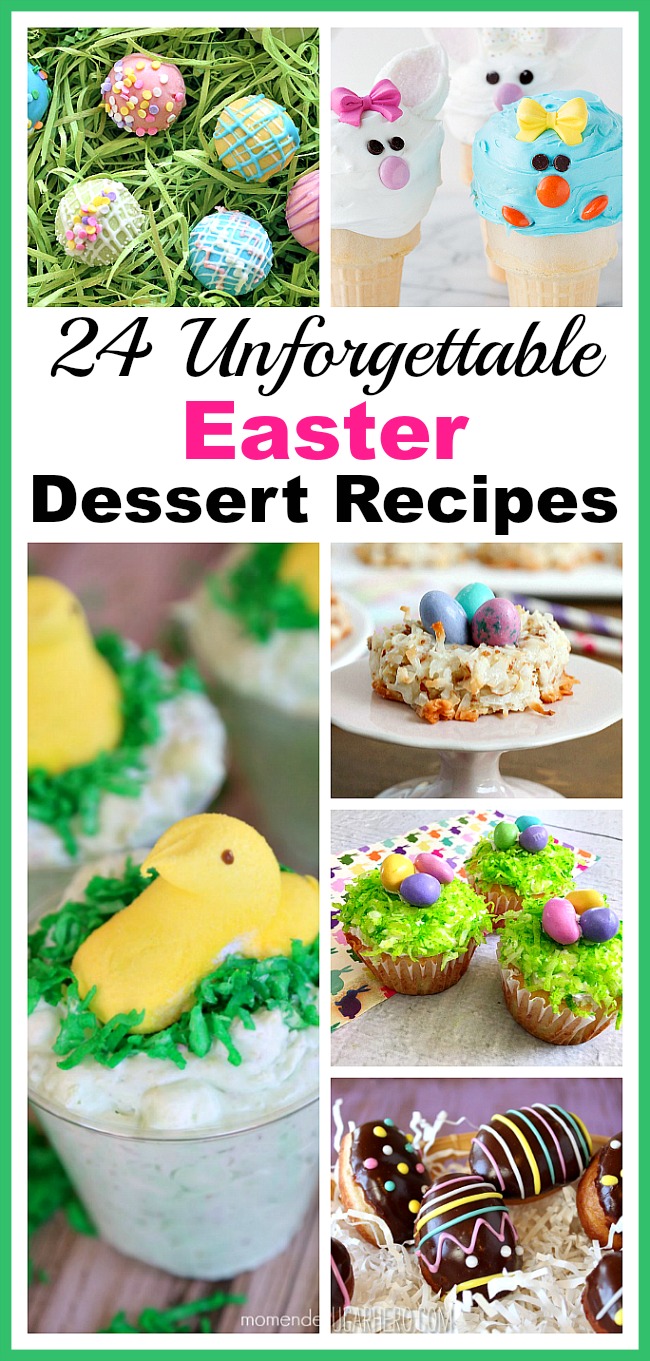 This post contains an affiliate link to Amazon. Please see our Disclosure Page for more information.
You might also be interested in: