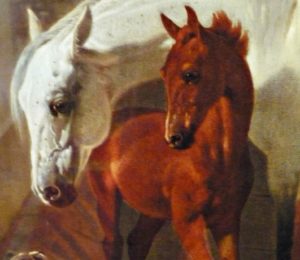 As some of you may remember,  last year we turned our downstairs family room/husband's officeinto a bedroom and workroom for our daughter (she's attending SCAD in Atlanta). I wanted to share a few things that we've found in the past couple months for her room.
Disclosure: This post may contain affiliate links to Amazon and/or Etsy, which means that I may earn a small commission from some of the links in this post. Please see our Disclosure Page for more information.
We found this wonderful horse print with this thick wooden frame at Goodwill.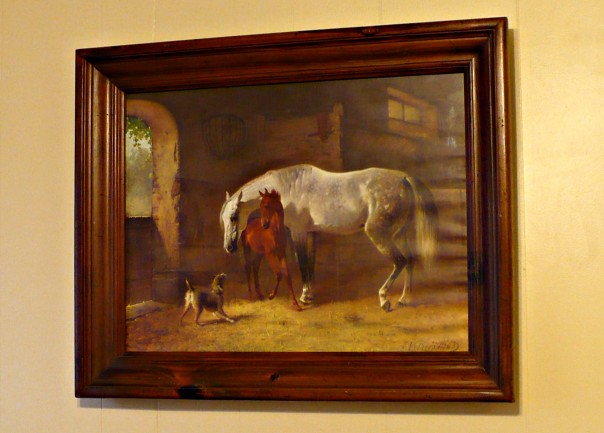 When she was little she loved horses and was always asking for riding lessons. We almost moved to more acreage so she could have a horse of her own and then suddenly she lost interest and was on to other things.
I was looking for exactly this type of mirror for months and guess where I found it?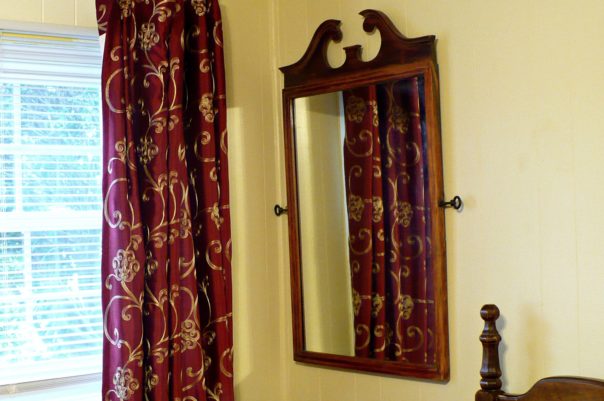 In my neighbor's trash!  So it was free! I need to refinish it one of these days.
The last thing I want to show you is a recent find for one of her collections.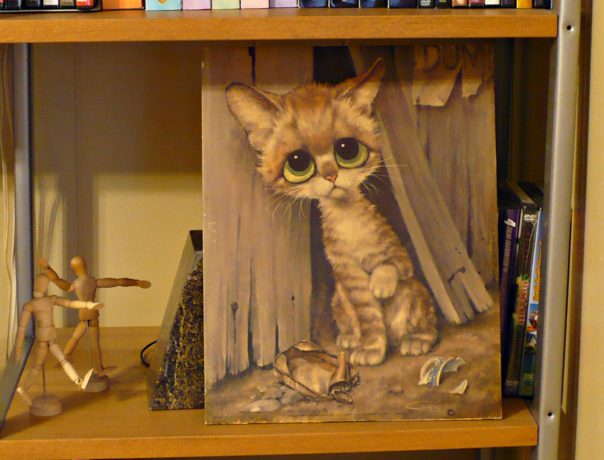 This vintage Pity Kitty was found at a local junk shop. She collects these big eyed animal prints call Pity Puppies and Pity Kitties from the 60's.  I just need to look through my frames to see if I have one that fits.
Decorating with thrift store finds is slow going, as most of you know. Plus my daughter has very different tastes from me so it's not like I can pick things up when I'm out thrifting by myself. She wants to live in a Tudor castle, I want to live in a cottage in the country.  I think that pretty much sums it up 🙂
Linking to: