It's time to put in the fall vegetable garden (which I'll show you next week). So I pulled out most of the summer veggies. I still have sweet potatoes in the ground but that's how I'm going to store them and I have peanuts to harvest. I also left one red bell pepper plant because it has lots of buds so I'm hoping to squeeze out a few more peppers since they're so expensive in the grocery store.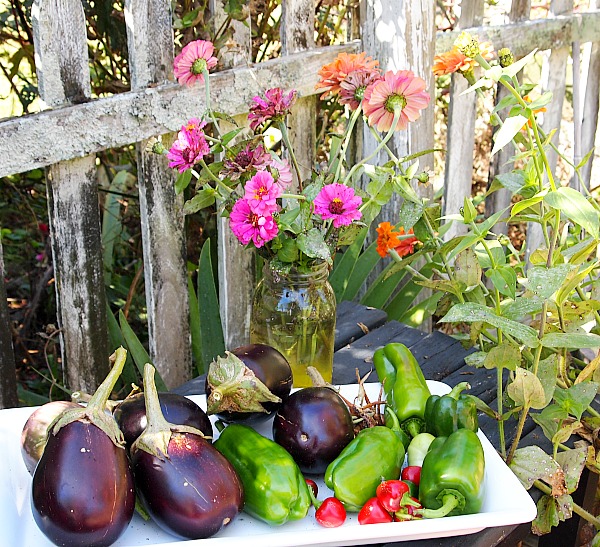 This is what I picked today. We are definitely having eggplant parmesan next week!
Disclosure: This post may contain affiliate links to Amazon and/or Etsy, which means that I may earn a small commission from some of the links in this post. Please see our Disclosure Page for more information.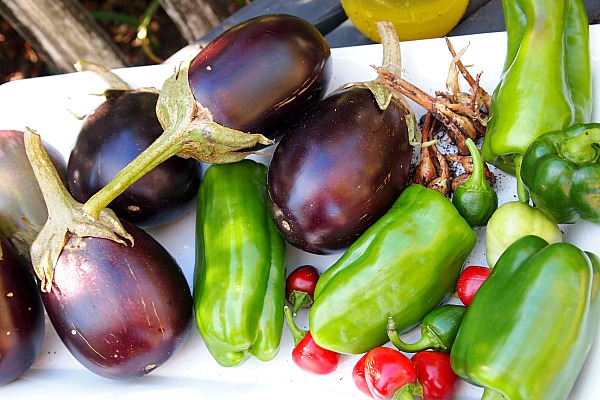 There's eggplant, bell peppers, sweet cherry peppers and some shallots.
I left some shallots in the ground because you normally plant shallots in late autumn here in Georgia anyway. They should be fine unless it's  a really wet (they'll rot) or particularly cold winter.  So I'll dig them up as I need them or depending on the weather.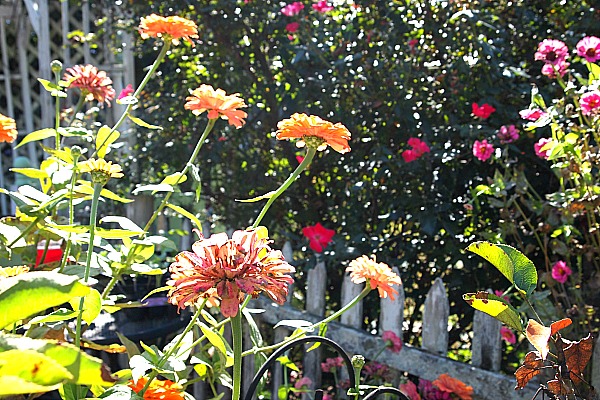 I was sorry to have to pull most of the zinnias. I've really enjoyed them so much this year!
I put up  a survey here that asks you questions about the content of this blog. Please take a moment to complete it if you haven't already done so. Thanks!