In August I decided to devote one shelf in my living room bookcases to be a sort of rotating gallery to showcase some of my vintage/thrift store finds. You can see what I did with it in August here. Well through the end of the year I'm dubbing it  "The Holiday Shelf" and I'll do some seasonal decorating on it!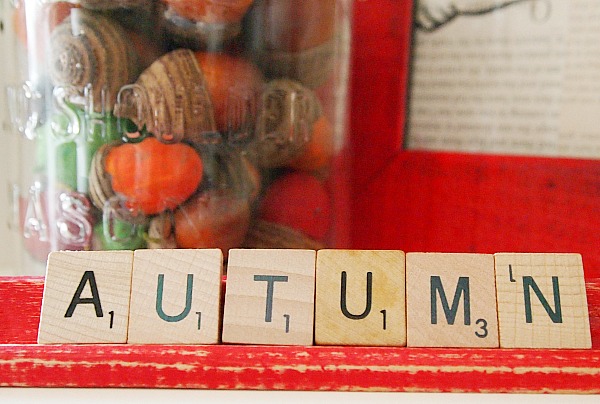 I had fun pulling together some easy to do frugal fall decorating ideas like my scrabble letters that spell "Autumn".  Scrabble letters are fun to use in your decorating! I highly recommend getting some since you can do all kinds of things with them. You might be able to find some at the thrift store and I know I've seen them for sale on etsy.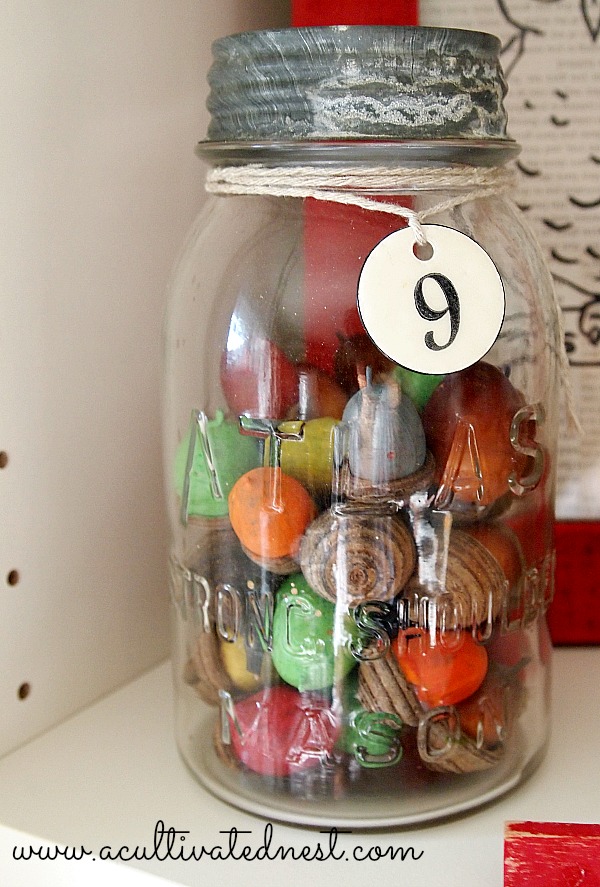 Another thing I did was to paint some of the fake acorns that I had. I painted them with some craft paint and it didn't take long.  You could do the same thing with real acorns if you're lucky enough to have some. Then I filled an old canning jar with them (or you can fill a glass jar with unpainted acorns if that's more your style).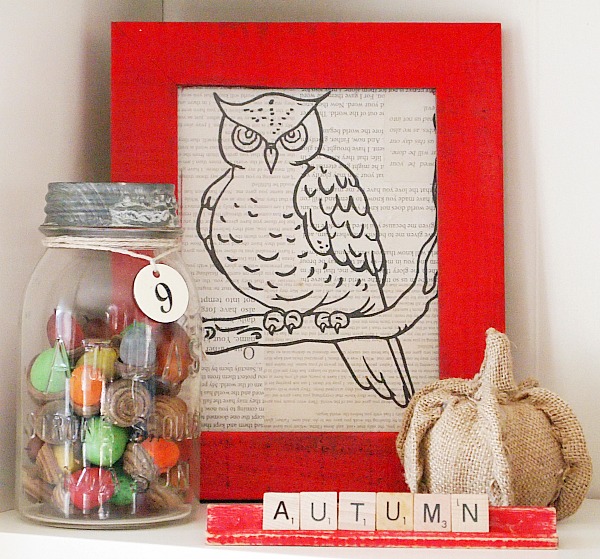 Disclosure: This post may contain affiliate links to Amazon and/or Etsy, which means that I may earn a small commission from some of the links in this post. Please see our Disclosure Page for more information.
I also printed out an owl on some scrapbook paper and used a frame I already had. Owls are hot in home decorating right now! That's the only one I have. I'm not so into owls but I thought a little framed one would be fun. There's lots of stuff you can print out for free that you can use in your fall decor! The little burlap pumpkin is something I already had.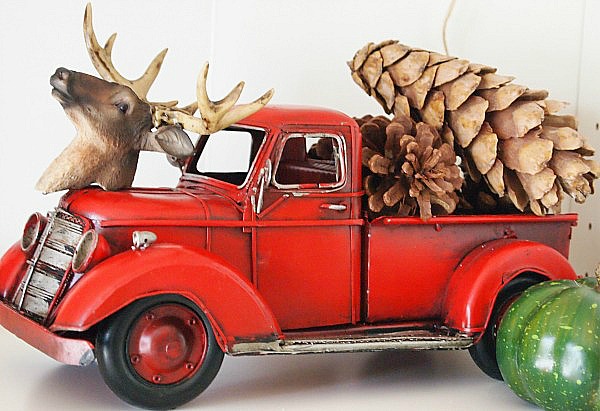 I love my little red truck!  Mostly because you can fill up the back with so many different things (and it's my favorite color).
I had three big pinecones that I used this time. I also had this stag head Christmas ornament that I've been wanting to use somewhere and I just never could think of a good place. So I'm trying it as a hood ornament 🙂 Not sure how I feel about it – it may stay or go.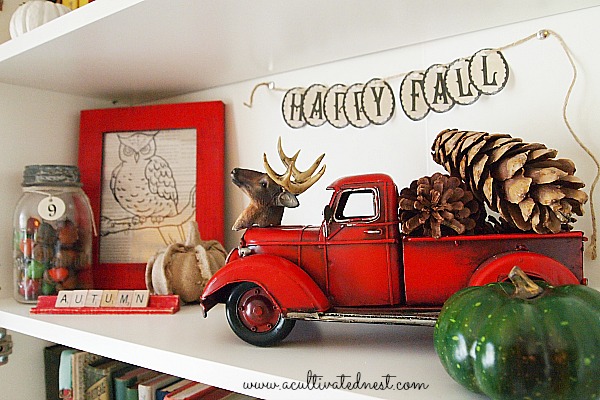 That's my little "Holiday Shelf" decorated for fall! Hope it gave you some ideas for easy to do fall decor ideas in your own style.