This week in the garden post is all about the fruit that we're growing in our suburban backyard.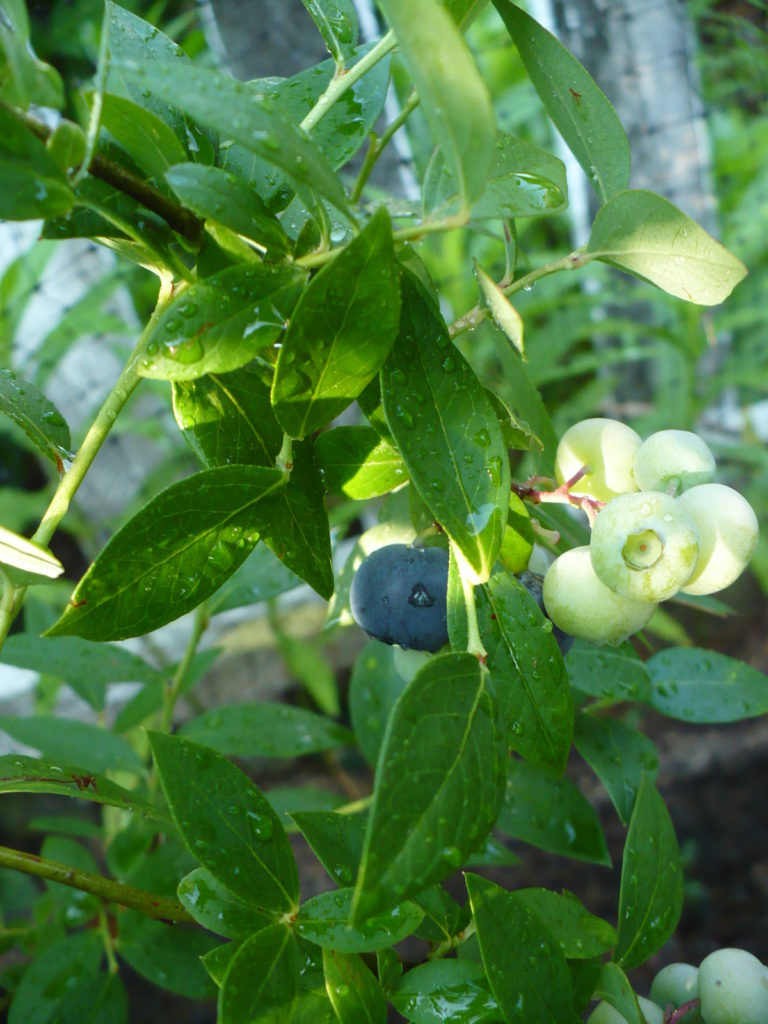 First I want to show you what we did to protect our blueberry bushes from the birds. In the past we've just used pvc pipes to make a frame and draped netting over that. But now our bushes are just too big for that. Plus it wasn't easy for us to pick the berries!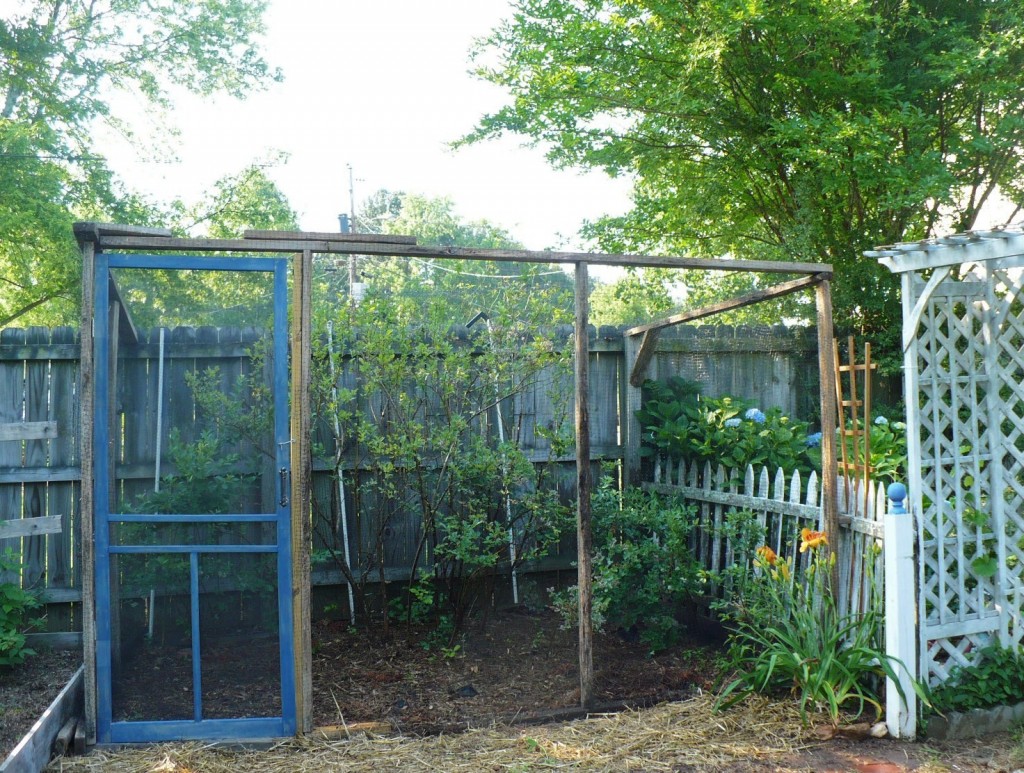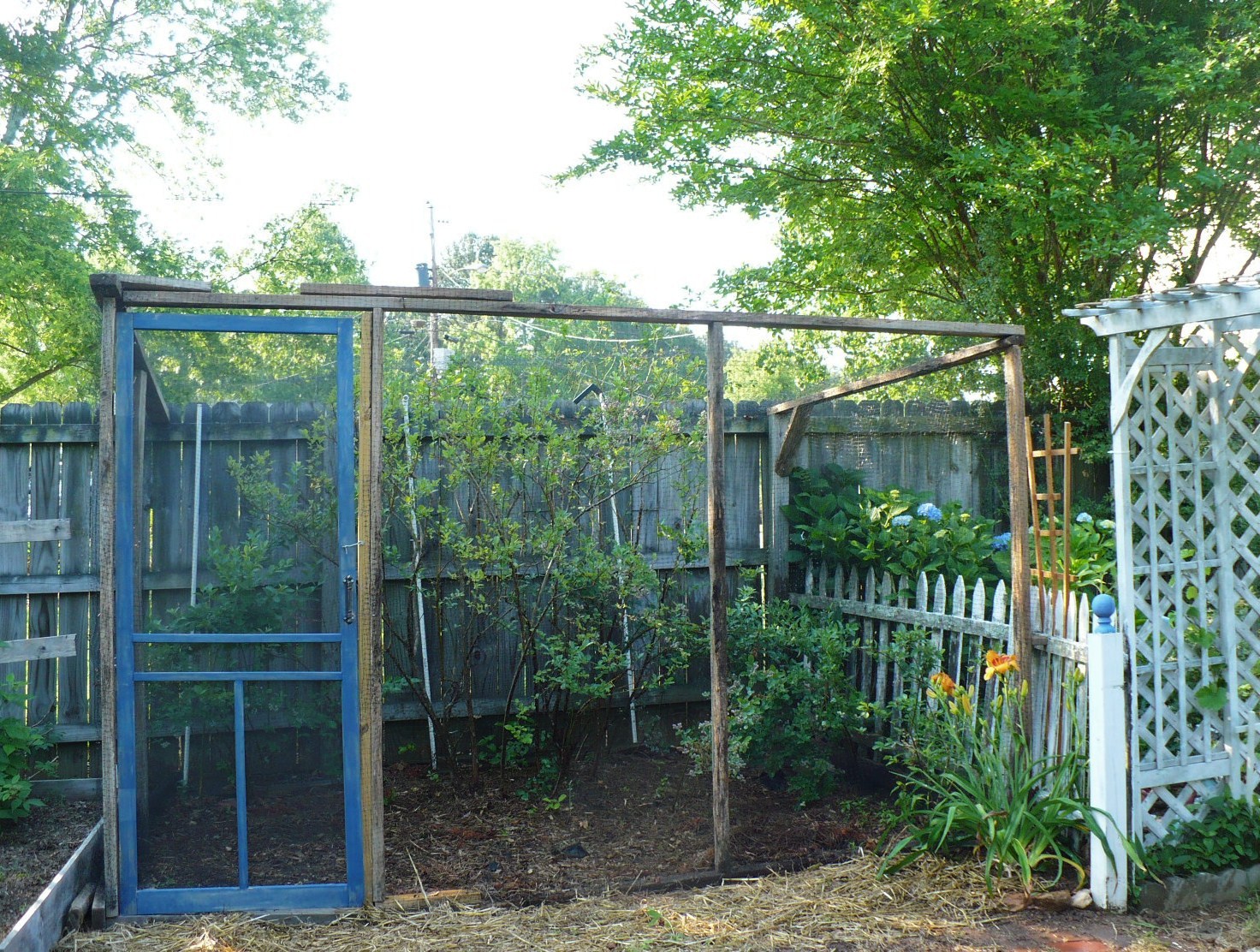 Disclosure: This post may contain affiliate links to Amazon and/or Etsy, which means that I may earn a small commission from some of the links in this post. Please see our Disclosure Page for more information.
So we built "The Blueberry Hut". We used wood that we had lying around and found a screen door that we got at a really good price because it has a rip in the upper portion. It's going to be so easy to step into this little house to pick the berries!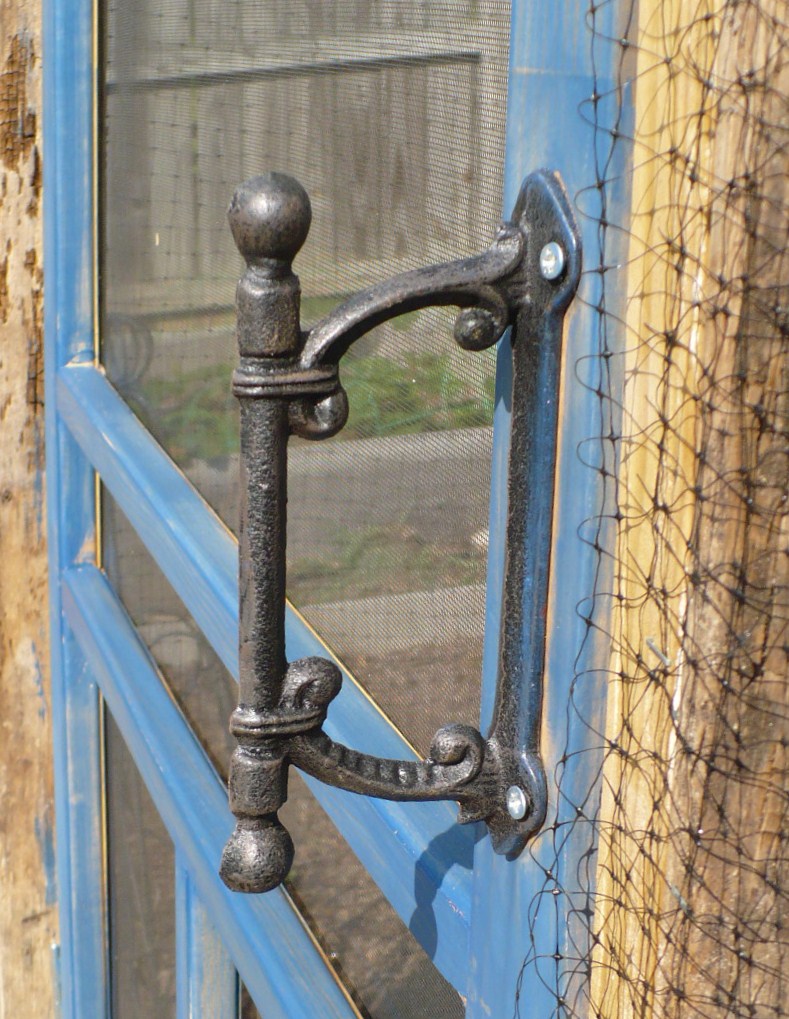 The fabulous handle is one of many iron pieces I bought a few years ago at Hobby Lobby at their end of summer clearance. It was only 90 cents! I didn't know what I would do with any of the things I got but I've held onto them and finally had the opportunity to use one.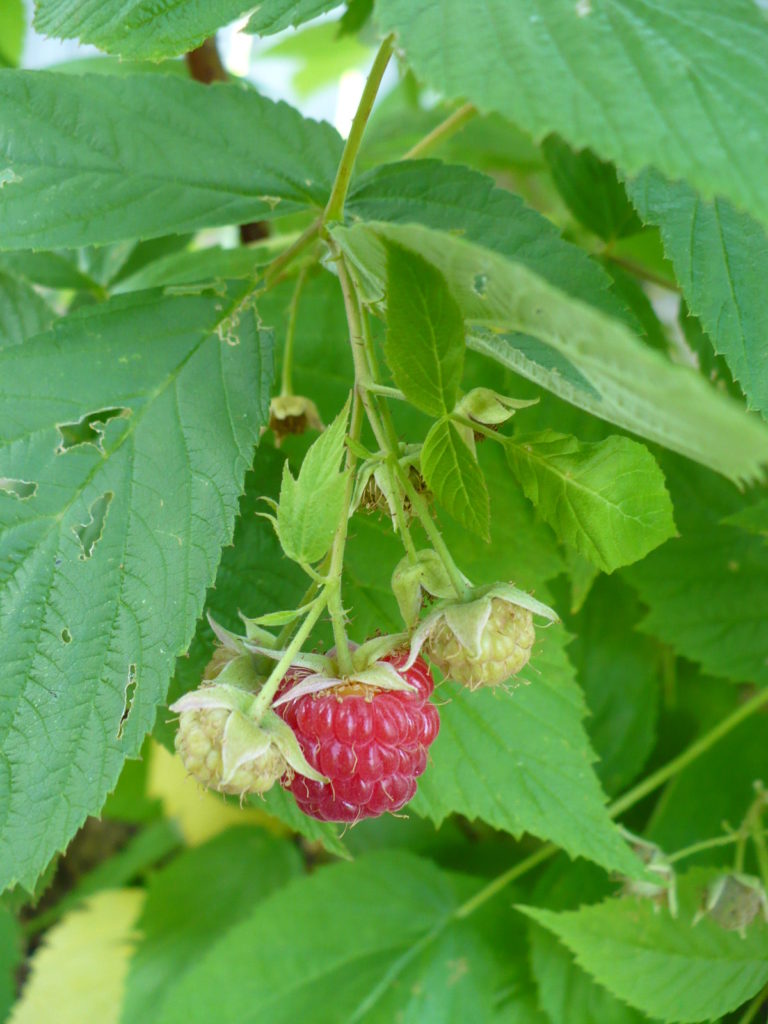 Next to The Blueberry Hut is my raspberry bed. Unfortunately two of my raspberries didn't make it through the winter.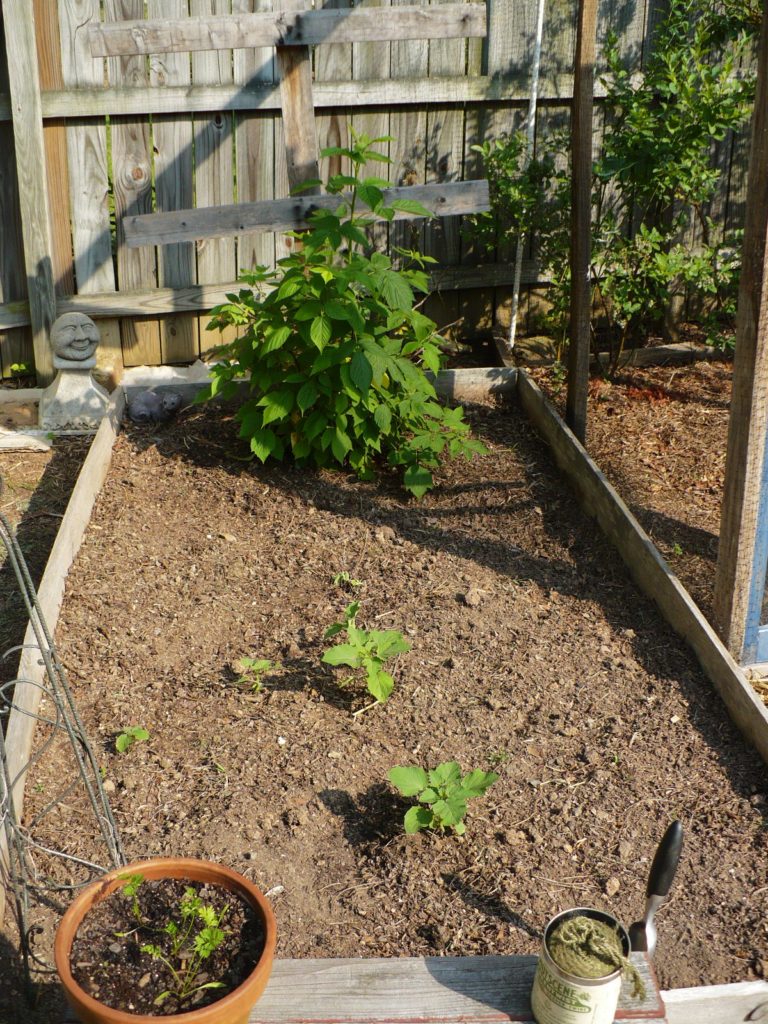 So I only have one left but at least some ground cherries seeded themselves and are popping up.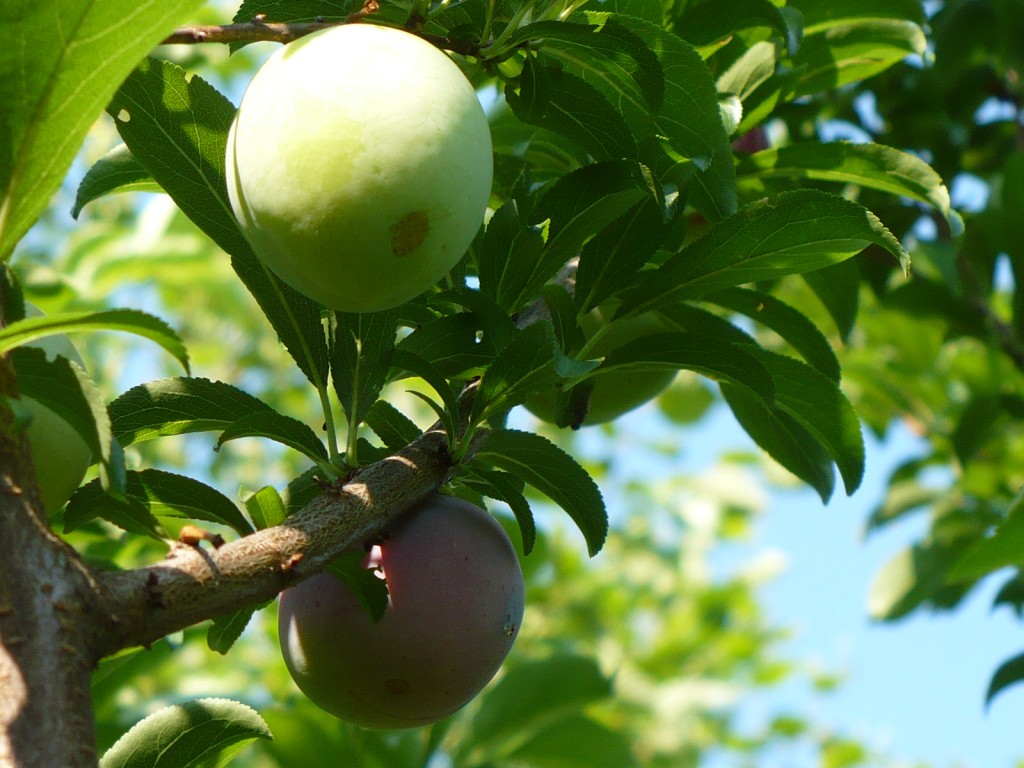 Then there's the four/five in one tree (can't remember which it is). But it's all stone fruit. It looks like the plums are what's ripening now.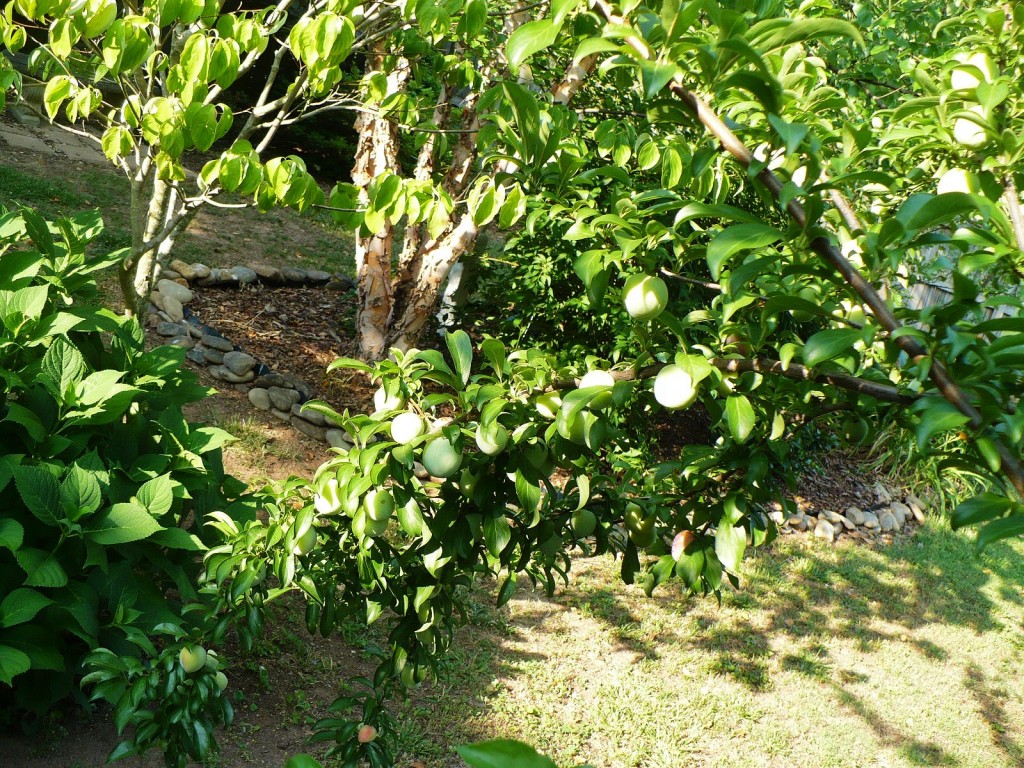 I'm going to have to think of some way to protect the fruit on this tree. The birds are already pecking at the ones that have just started to ripen! Any suggestions?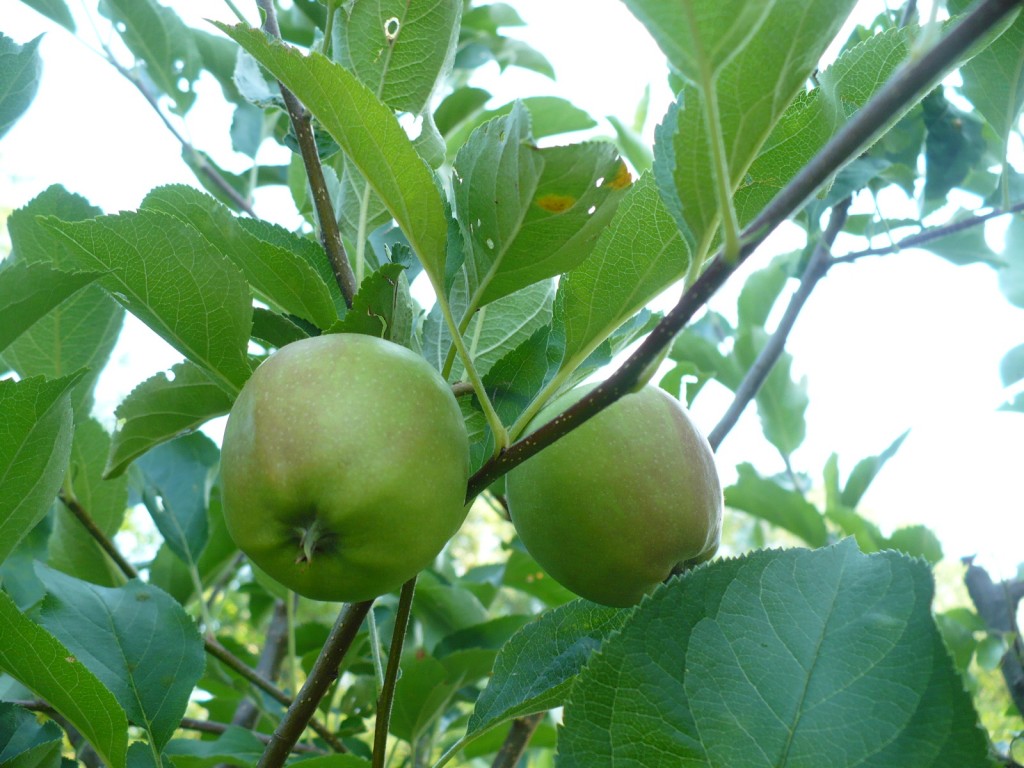 We have apple trees.
Blackberries – although a lot of these have jumped to the other side of our privacy fence. We have a strawberry bed which I've already shown here.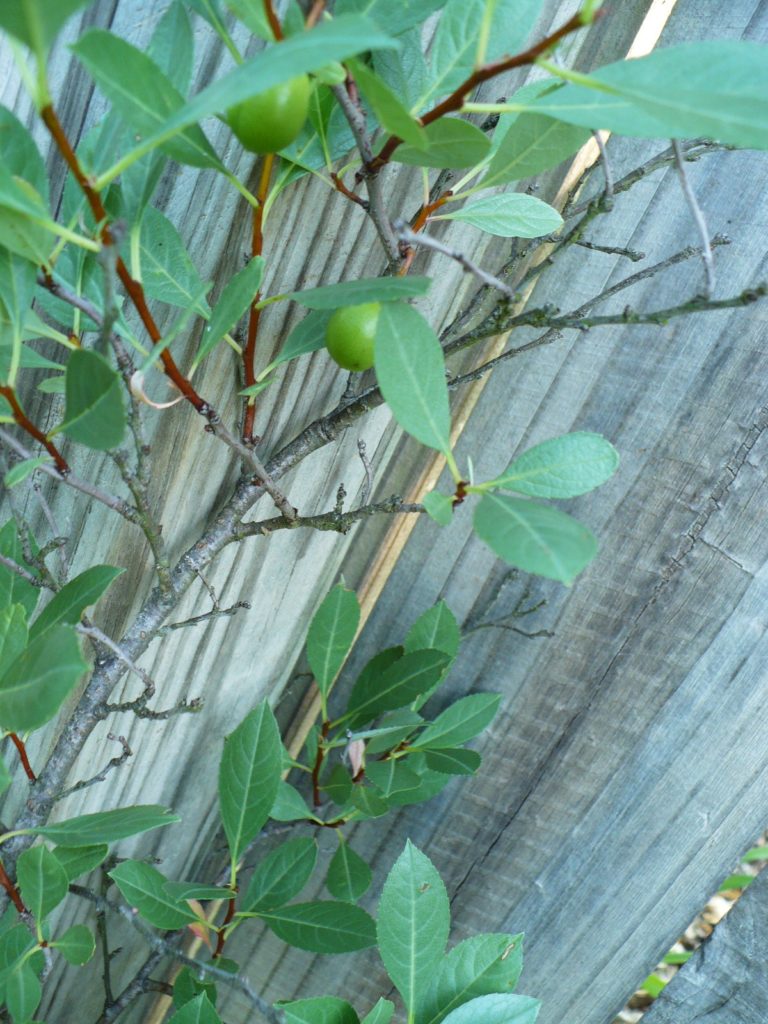 Also two Nanking Cherries (bush cherries).
Hopefully we'll see some grapes from this vine this year. My other older vine looks like it died.
I think that's all. I have plans to add some pie cherries, maybe a fig and some more raspberries  and maybe some other fruiting bushes this fall.  I also just received some elderberry bushes that I have figure out where to plant! I have no idea where to put them. I'm wondering if they'd be o.k. if I planted them in pots until fall when I'll have a better idea of a permanent location?
Do you have fruits growing in your yard or do you plan on adding any?