I bought a new rug for my screened porch last weekend so  I decided to move the furniture around in the seating area.  I had to move everything anyway to lay the rug so why not? Furniture re-arranging is an economical way to get a new look!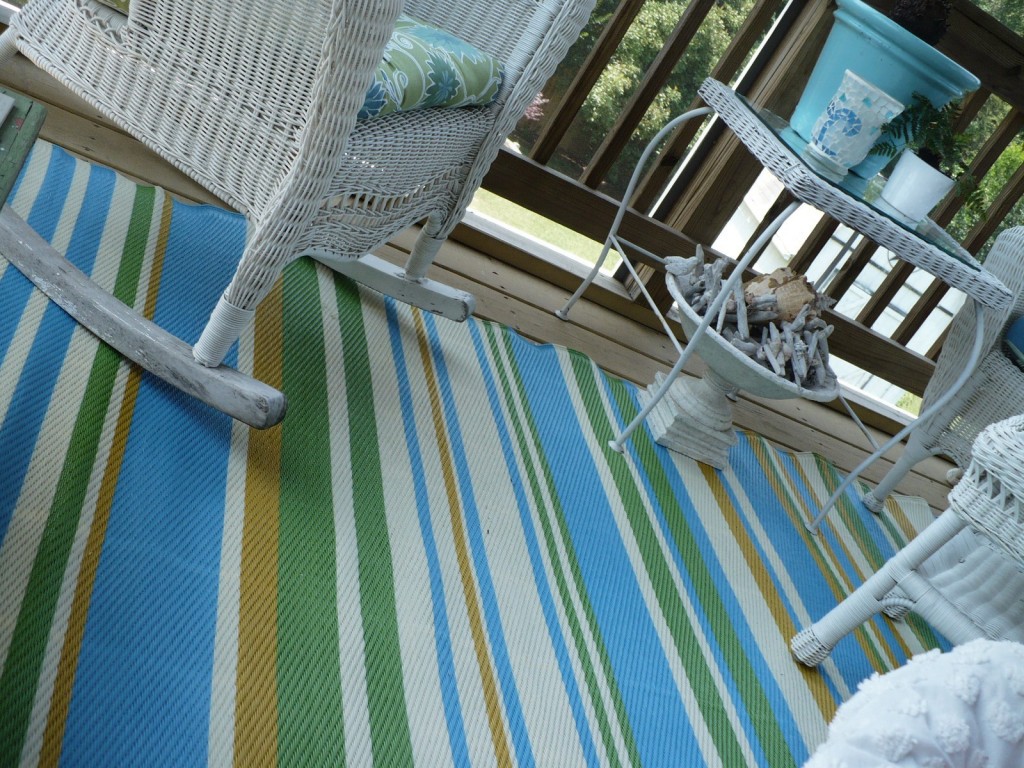 Anyway, I bought this fun new rug at Cost Plus Saturday. It's an indoor outdoor rug and was only $39.  I had $10 off of $30 coupon because we're members of their loyalty program (although they often have the same coupons on their weekly circulars). So for $29 I got a whole new cute look!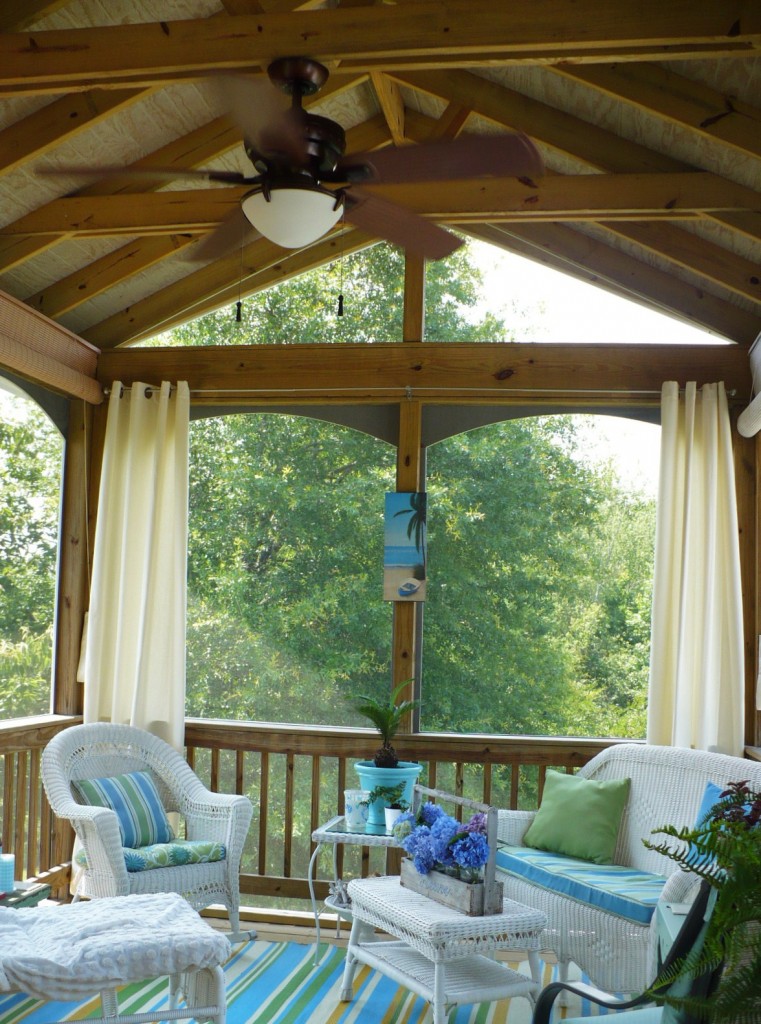 Disclosure: This post may contain affiliate links to Amazon and/or Etsy, which means that I may earn a small commission from some of the links in this post. Please see our Disclosure Page for more information.
I also removed the plumbing hardware I had been using for curtain rods and put up a new one that spans the length of that wall. Mainly because I needed to be able to draw the curtains to block out the sun towards the end of the day.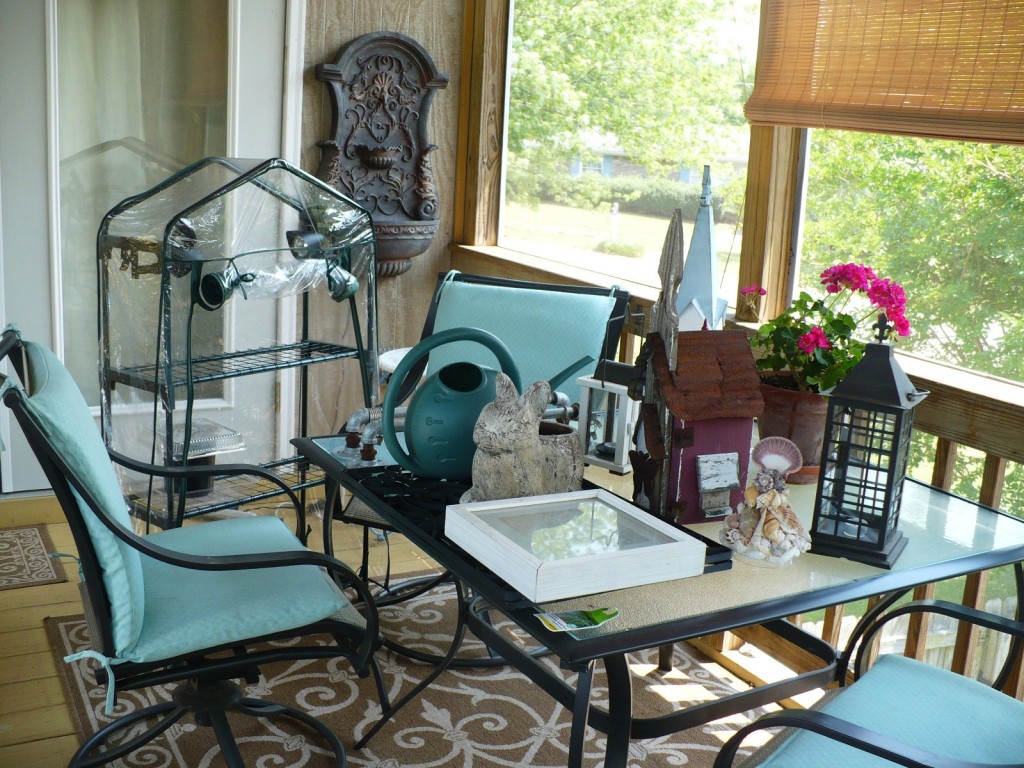 Of course, I now have to put away everything I didn't use!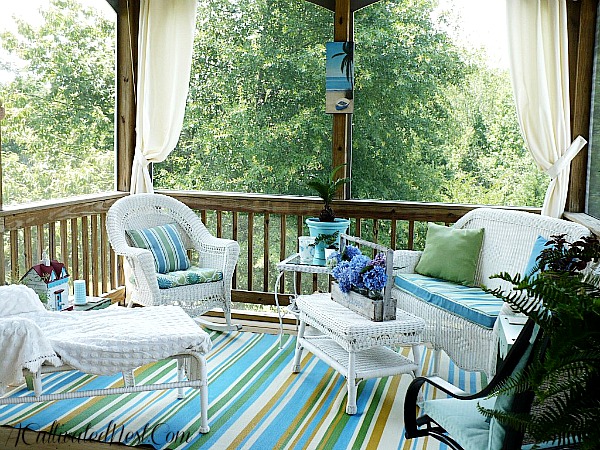 Here are a few pictures of the seating area.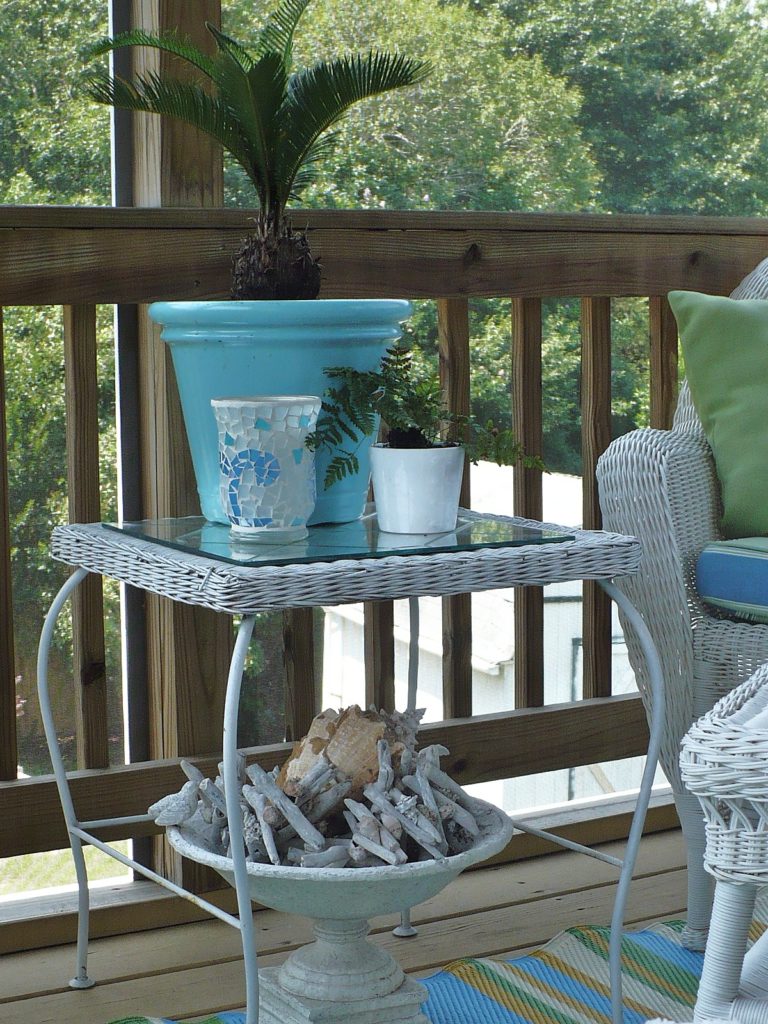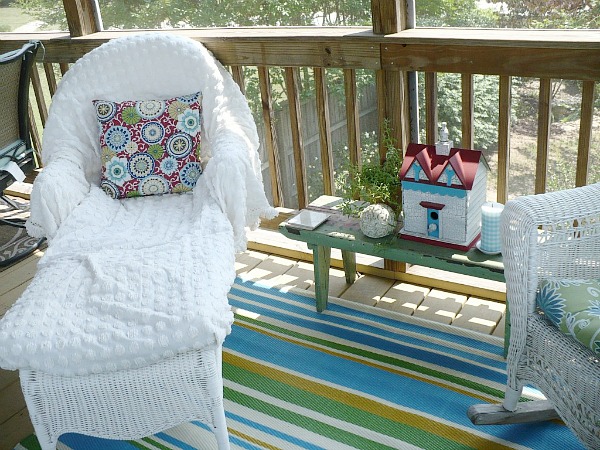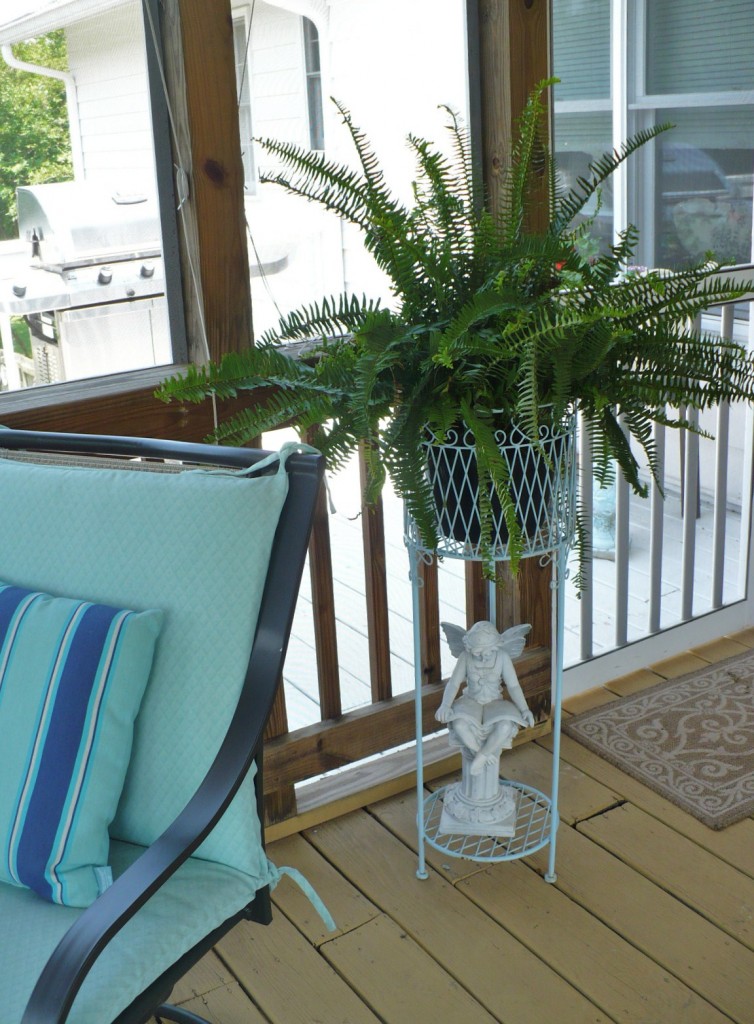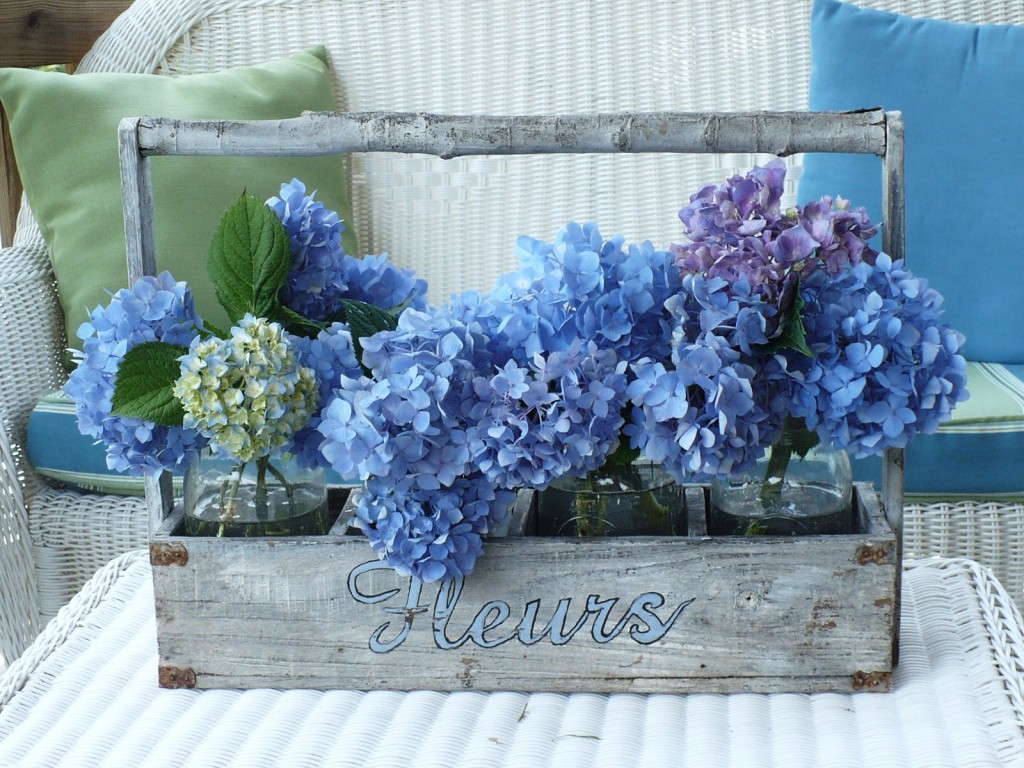 I painted the "Fleurs" on this piece several years ago. It looks so nicely weathered now since it's been sitting outside for about a year.
I just have to clean off the dining table and then the whole porch will be ready for summer fun!