Must Try Sweet Potato Recipes.
One of my favorite fall flavors is sweet potato. There are so many different ways to cook sweet potatoes, and they are all delicious. One of the best things about sweet potatoes is that they are very adaptable. They can be baked, fried, mashed, or even used in soups and stews. If you want some inspiration for your fall meals, check out these 24 Tasty Recipes Using Sweet Potatoes!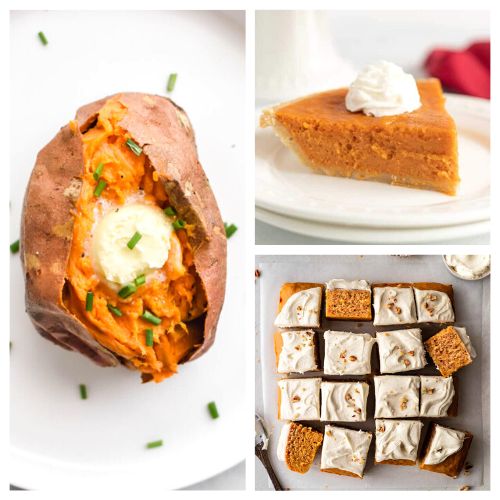 Disclosure: This post may contain affiliate links to Amazon and/or Etsy, which means that I may earn a small commission from some of the links in this post. Please see our Disclosure Page for more information.
Not only do sweet potatoes have a lovely flavor, but I also like how they have a traditional fall orange color, too! They're the perfect way to add some color to your fall plates!
24 Tasty Recipes Using Sweet Potatoes
Sweet potatoes are not only delicious they are also a great source of vitamins and minerals, so they are healthy as well as delicious. Some of the best recipes using sweet potatoes include sweet potato pie, sweet potato casserole, sweet potato soup, and sweet potato fries. These recipes are all easy to make and can be enjoyed by everyone.
So if you're looking for some new and exciting recipes using sweet potatoes, be sure to give these a try! You won't be disappointed.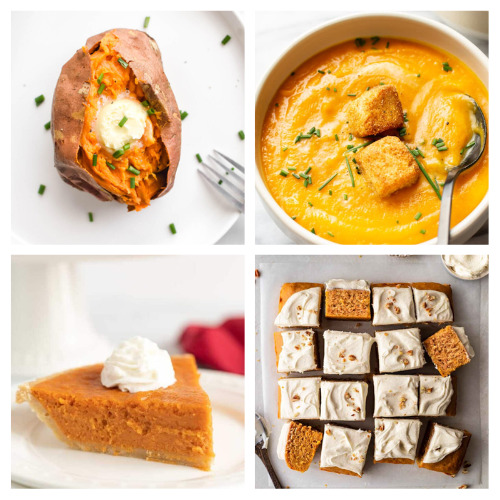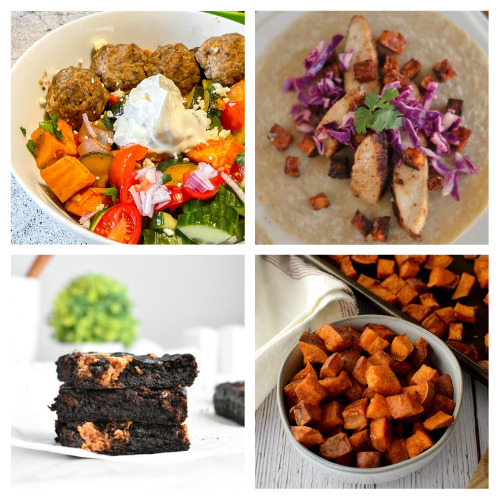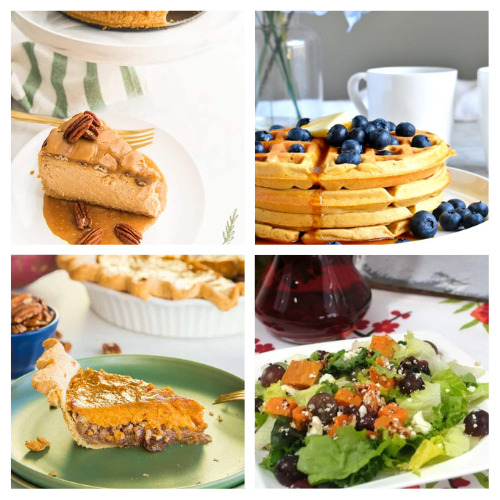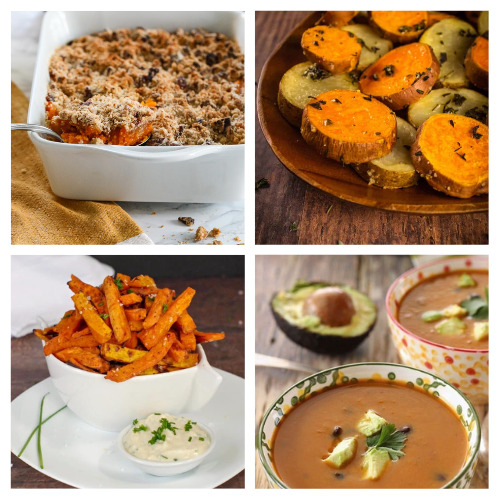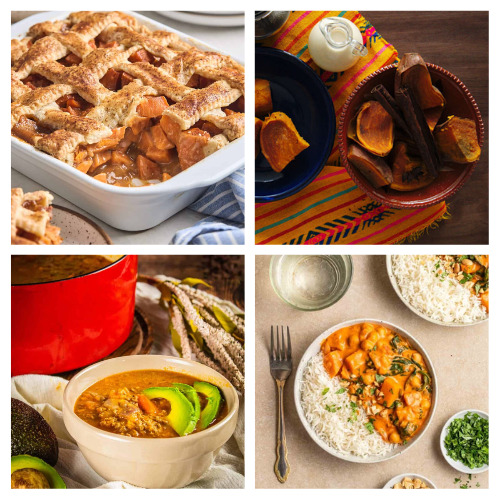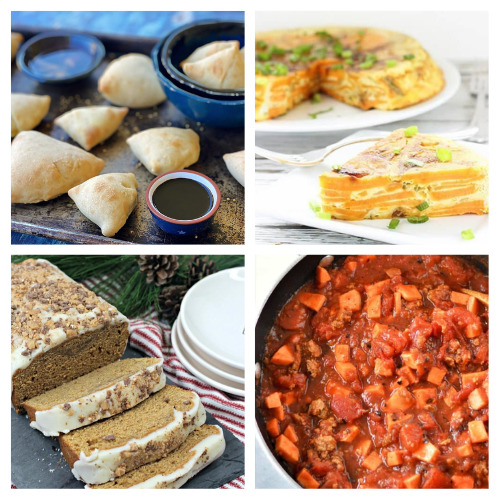 What do you like to make with sweet potatoes?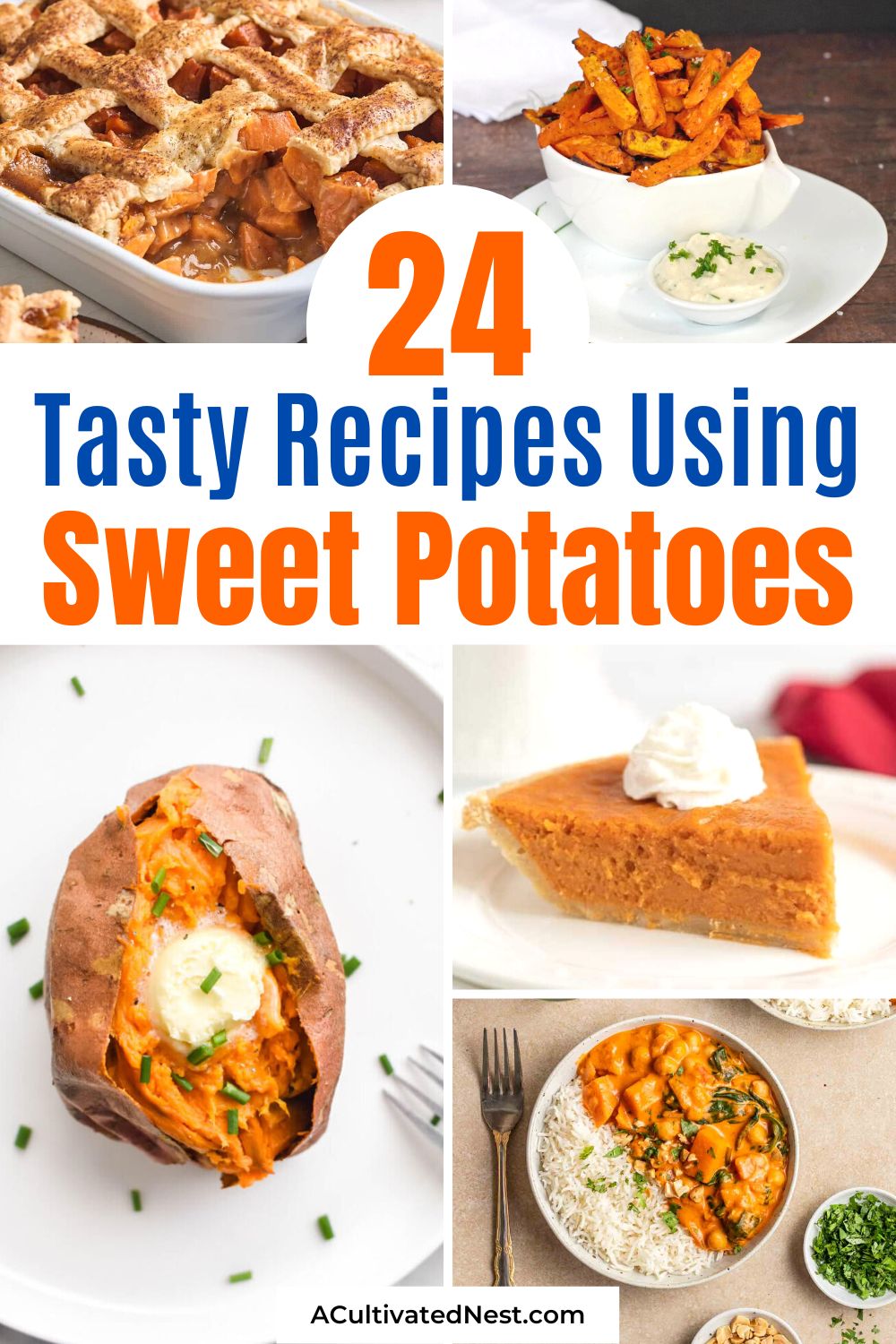 You might also be interested in: 20 Delicious Fall Dinner Recipes