It's still a bit too chilly to do more than dream about my spring garden plans. So I created a little spring tabletop garden.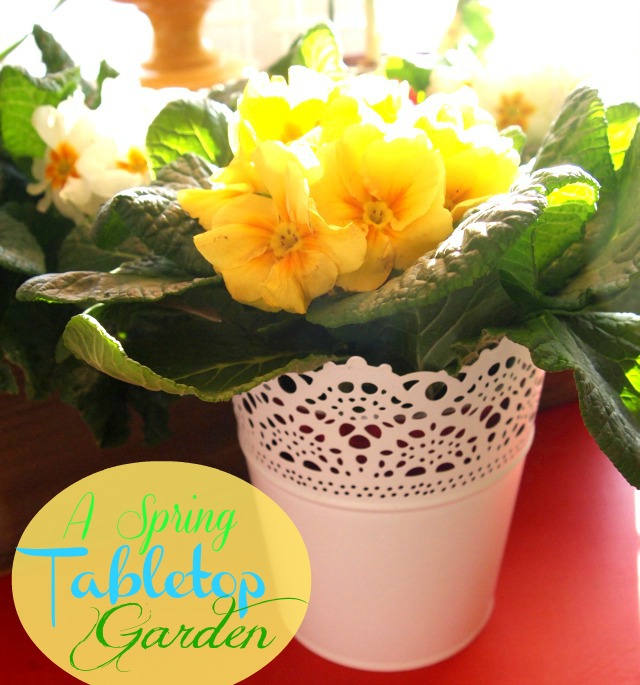 Just a few colorful primroses, some daffodils I'm forcing and a pot of already bloomed daffodils.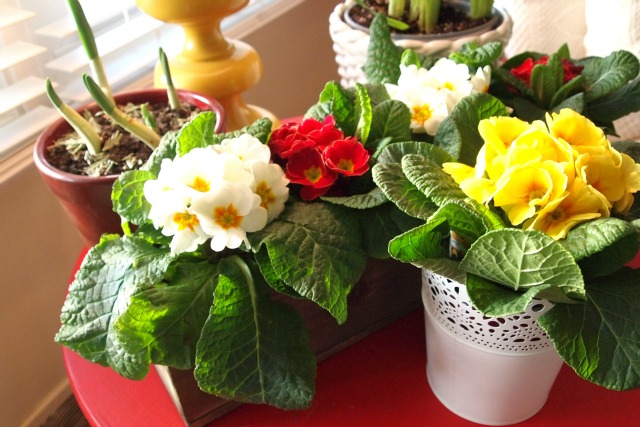 I do a little spring tabletop gardening every year.  Last year I did a larger table with some indoor plants mixed with spring blooming bulbs.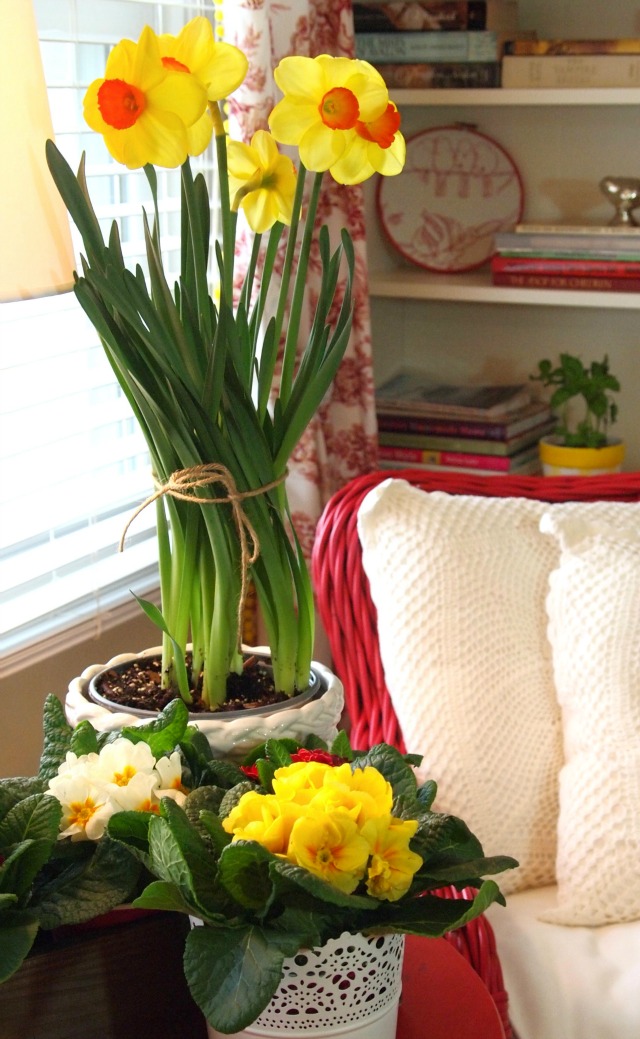 For now this is my indoor spring garden until I can go outside and get some dirt under my nails!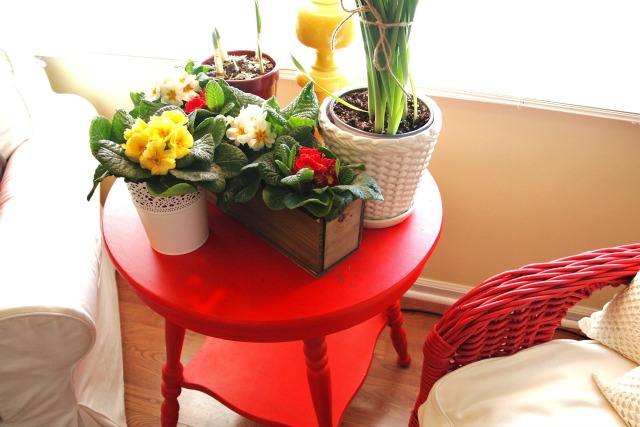 Just a bright little corner to chase away the winter blues!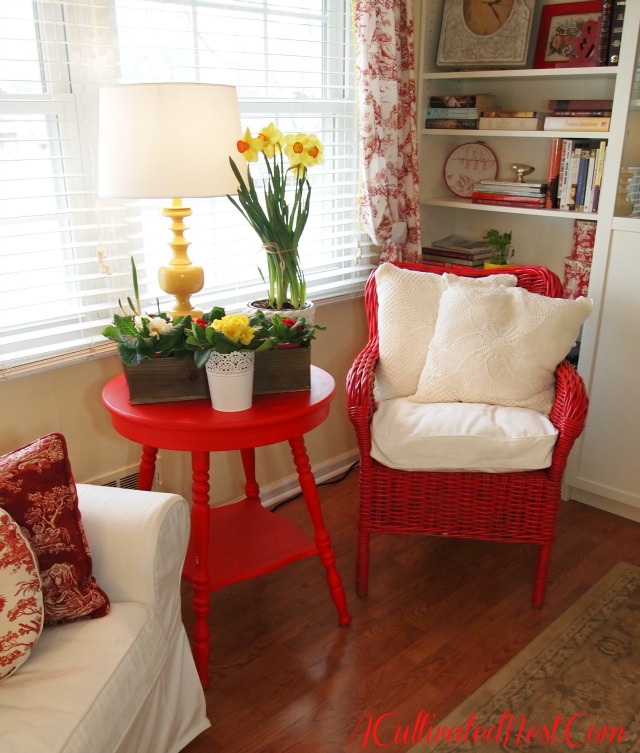 Get a jump on spring by creating your own tabletop garden. It's as easy as buying some spring blooms from your garden center or grocery store!